Koller Menzel Memorial Lecture

Enhancement
March 16th, 2023
4:00 – 6:00 p.m.
Scandinavian Cultural Center in the Anderson University Center
Speakers will be:
Professor Tim Brown from the University of Washington
"The Moral Enhancement Project: Fear, Anger, and Agency"
Professor Hank Greely from Stanford University
"Human Biological Enhancement: Fears, Realities, and Significance"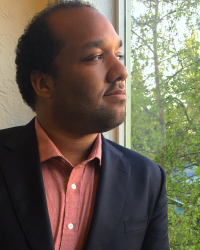 Dr. Timothy Brown joined the department of Bioethics and Humanities in July 2021 as an Assistant Professor.
Dr. Brown earned his Ph.D. in Philosophy from the University of Washington, after earning a B.A. in Philosophy from the University of California, Santa Cruz. He is also a founding member of and long-term contributor to the Neuroethics Thrust within the Center for Neurotechnology at UW. He is also leads diversity, equity, and inclusion efforts with the International Neuroethics Society.
Dr. Brown works at the intersection of biomedical ethics, philosophy of technology, (black/latinx/queer) feminist thought, and aesthetics. His research explores the potential impact of neurotechnologies—systems that record and stimulate the nervous system—on end users' sense of agency and embodiment. His work also interrogates neurotechnologies for their potential to exacerbate or create social inequities, in order to establish best practices for engineers. Finally, Dr. Brown's approach to research is interdisciplinary, embedded, and relies on mixed methods; his work on interdisciplinary is aimed at encouraging deeper collaborations between humanists and engineers in the future.
Professional Affiliations:
International Neuroethics Society, American Philosophical Association, American Society for Aesthetics
Education:
Ph.D, Philosophy, University of Washington, 2019
M.A., Philosophy, University of Washington, 2014
B.A., Philosophy, UC Santa Cruz, 2008
Henry T. (Hank) Greely (BA '74) specializes in the ethical, legal, and social implications of new biomedical technologies, particularly those related to genetics, assisted reproduction, neuroscience, or stem cell research. He is a founder and immediate past president of the International Neuroethics Society; a member of the Multi-Council Working Group of the NIH's BRAIN Initiative, whose Neuroethics Working Group he co-chairs; chair of the Ethical, Legal, and Social Issues Committee of the Earth BioGenome Project; and chair of California's Human Stem Cell Research Advisory Committee. He served as a member of the Committee on Science, Technology, and Law of the National Academies from 2013-2019; Neuroscience Forum of the Institute of Medicine from 2012-2019; as a member of the Advisory Council of the NIH's National Institute for General Medical Sciences from 2013-2016; and from 2007-2010 as co-director of the Law and Neuroscience Project, funded by the MacArthur Foundation. Professor Greely chairs the steering committee for the Stanford Center for Biomedical Ethics and directs both the law school's Center for Law and the Biosciences and the Stanford Program in Neuroscience and Society. Greely is also a professor (by courtesy) of genetics at Stanford School of Medicine. In 2007 Professor Greely was elected a fellow of the American Association for the Advancement of Science, received Stanford University's Richard W. Lyman Award in 2013, and the Stanford Prize in Population Genetics and Society in 2017. He published The End of Sex and the Future of Human Reproduction in 2016. His next book, CRISPR People: The Science and Ethics of Editing Humans, will be published in February 2021.
Before joining the Stanford Law School faculty in 1985, Greely was a partner at Tuttle & Taylor, served as a staff assistant to the secretary of the U.S. Department of Energy, and as special assistant to the general counsel of the U.S. Department of Defense. He served as a law clerk to Justice Potter Stewart of the U.S. Supreme Court and to Judge John Minor Wisdom of the Court of Appeals for the Fifth Circuit.
Education:
BA Stanford University 1974
JD Yale Law School 1977
Related Organizations:
Stanford Program in Law, Science & Technology
Center for Law and the Biosciences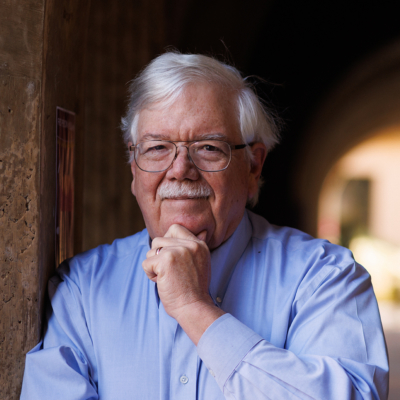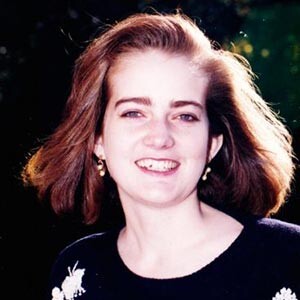 Heather Koller
Heather Koller '94 was a philosophy major and an English minor who aspired to a career as a writer. She served PLU as a student government senator and was recognized as a Sankta Lucia bride. Heather died of connective tissue cancer a month after her graduation, a source of pain she had bravely fought through her college career. In her honor, her parents, Brant and Carol Koller, and her sister, Jennifer Behn '92, established a memorial lecture. The annual lecture focuses on creative writing or ethics, Heather's special interests. ~ Mast 1996-1997 v 27 no 14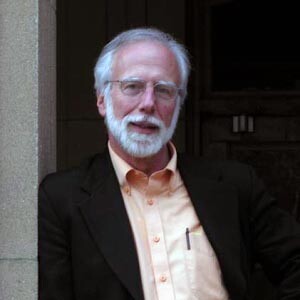 Paul Menzel
Taught philosophy at Pacific Lutheran University from 1971 to 2012, having been educated at Wooster, Yale, and Vanderbilt. Teaching widely in philosophy and cross-disciplinary curricula, he has also published specialized scholarly work in health care ethics, including two books on moral questions in health care economics, numerous articles on health system structure and health care reform, and a recently co-edited volume (2012) on the tension between treatment and prevention in health policy. Courses in the last decade of his teaching include Biomedical Ethics, Human Identity and Bioethics, Health and Social Justice, Business Ethics, Human Rights, and The Nature of Human Well-Being. He also served Pacific Lutheran University in various administrative positions, including Provost. He retired to Professor Emeritus in summer 2012.
The Heather Koller Lecture was endowed in 1994 by Heather Koller's parents, Carol and Brant Koller, and sister Jennifer. From her childhood on, Heather battled bone cancer. It claimed her life in June of 1994, a short month after graduating from PLU. Hospitalized most of her senior year, she still completed her studies and crossed the commencement stage under her own power, to her classmates' spontaneous standing ovation. She studied English and philosophy, took a particular interest in biomedical ethics and aspired to be a creative writer. The lecture established in her honor focuses on ethics and/or creative writing.
The first Koller Lecture was given in 1996 as a unique dialogue on "Confronting Death: Who Chooses, Who Controls?" by Dax Cowart, the focus of one of the most famous cases in biomedical ethics, and Robert Burt, Professor of Law at Yale University. The second was given in 2001 by Robert Bellah, Professor of Sociology at UC-Berkeley, on "The Vocation of a Christian University in a Globalized World." Peter Singer, Professor of Bioethics at Princeton, gave the third Koller Lecture in 2007, "Global Poverty: What Are Our Obligations?" Singer's visit was of special interest to Heather's mother, Carol, in her capacity as development director for Medical Teams International. Jeff McMahan, Professor of Philosophy at Rutgers University and a Fellow of the Uehiro Centre for Practical Ethics at Oxford University, presented "A New Understanding of the Morality of War" in 2013. The endowment also helped support a conference on Voluntary Stopping Eating and Drinking (VSED) at Seattle University School of Law in 2016.
When PLU philosophy professor Paul Menzel entered phased retirement in 2008, the Koller family asked that the lecture be renamed to include him also. Paul had been Heather's advisor and friend. They had long discussions of issues in biomedical ethics, including some about Heather's own situation. Similar discussion continued between Paul and her parents. Heather's death deeply influenced Paul, both personally and in some of the philosophical questions he has pursued.
Heather's mother, Carol, died in 2009, and her father, Brant, in 2013. She is survived by sister Jennifer Behn of Bothell, WA.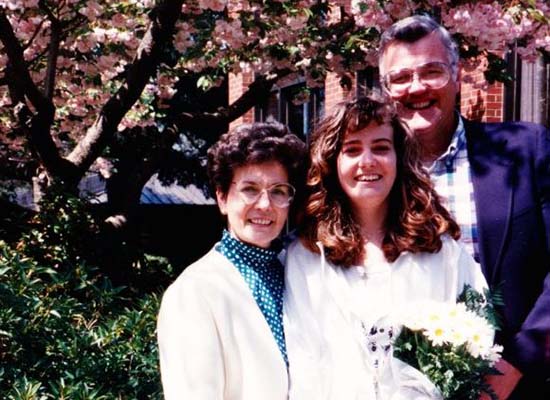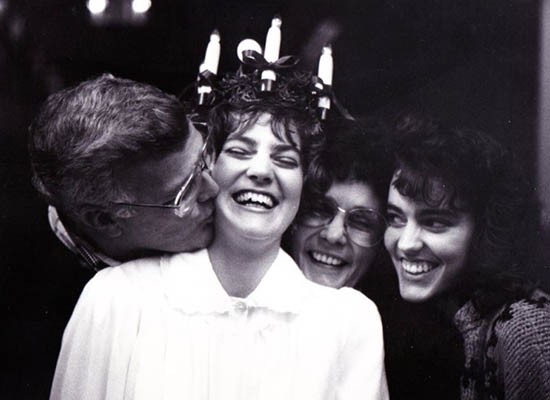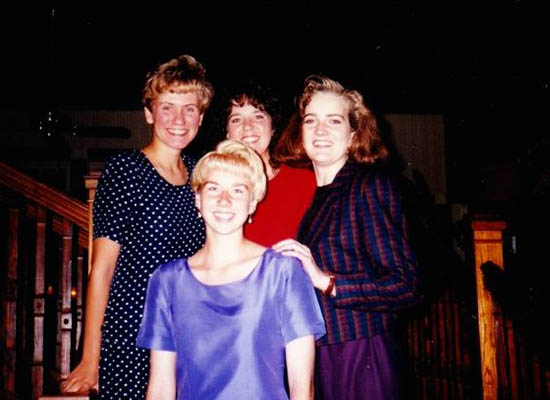 2016 Koller Menzel Memorial Lecture
"Hastening Death by Voluntarily Stopping Eating and Drinking: Clinical, Legal, Ethical, Religious, and Family Perspectives"
2013 Koller Menzel Memorial Lecture
"A New Understanding of the Morality of War"
Professor McMahan discussed the debate between traditional just war theorists and revisionist just war theorists, arguing in favor of revisionism over traditionalism. He also explained the differences between the implications of the two approaches for such issues as preventive war, humanitarian intervention, and targeted killing.
Jeff McMahan is Professor of Philosophy at Rutgers University a Fellow of the Uehiro Centre for Practical Ethics at Oxford University. He is the author of The Ethics of Killing: Problems at the Margins of Life and Killing in War.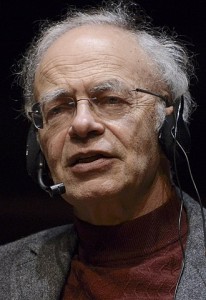 2007 Koller Memorial Lecture
"Global Poverty: What Are Our Obligations?"
Singer is an internationally renowned philosopher. At his evening lecture, he discussed the ethical implications of global poverty. His most famous early work, "Animal Liberation," is credited with philosophically launching much of the animal rights movement. Singer's work also addresses world hunger, charitable giving by citizens of affluent countries, biomedical ethics and the biological origins of morality.
Dr. Peter Singer, Ira W. DeCamp Professor of Bioethics at Princeton University, and a Laureate Professor at the Centre for Applied Philosophy and Public Ethics at the University of Melbourne
2001 Koller Memorial Lecture
Robert N. Bellah, American sociologist and the Elliott Professor of Sociology at the University of California, Berkeley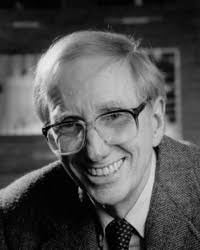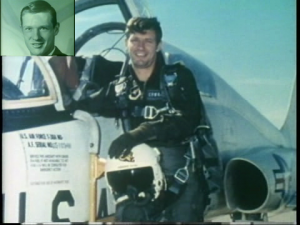 1996 Koller Memorial Lecture
A Dialogue between Dax Cowart and Yale Law Professor Robert Burt