Currently Reading:
Lute Powered: PLU alumni help lead Chief Leschi programs dedicated to student support and success
Lute Powered: PLU alumni help lead Chief Leschi programs dedicated to student support and success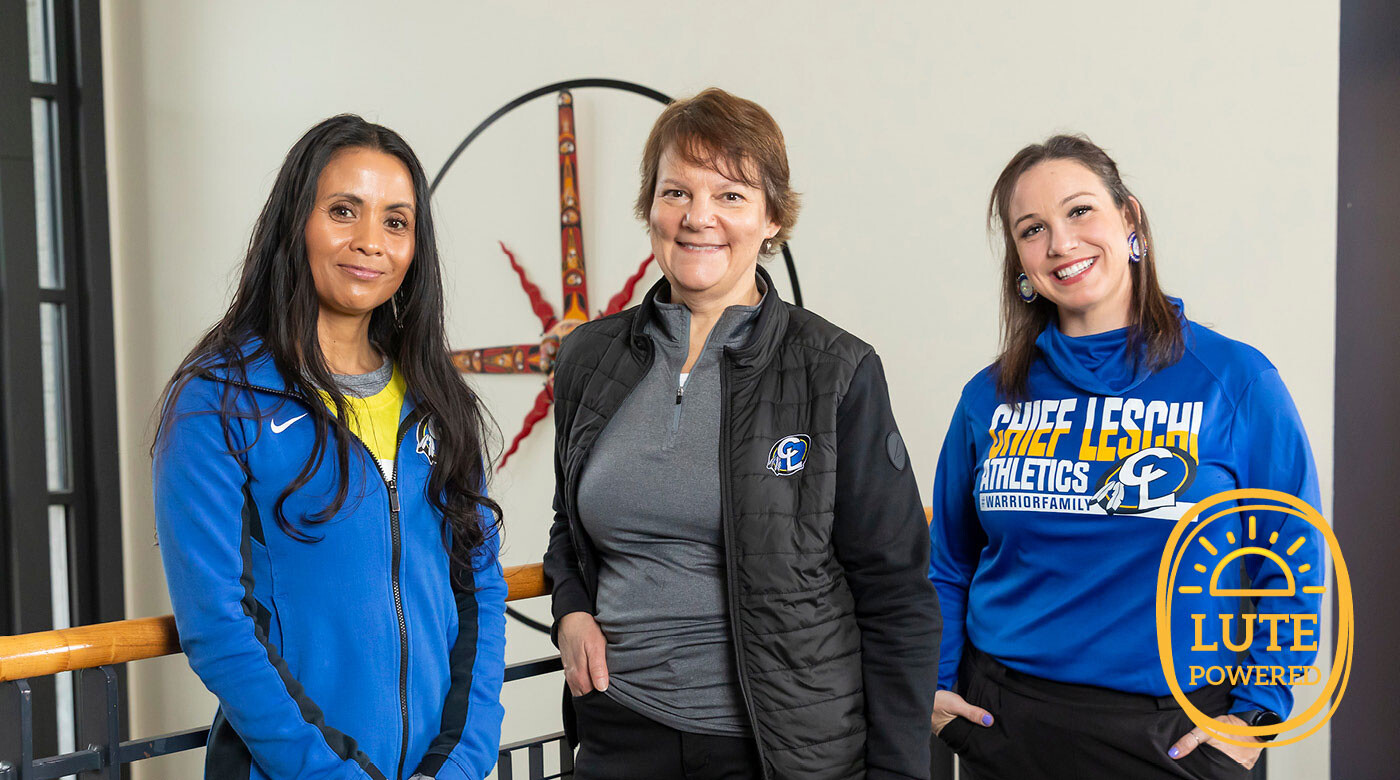 April 4, 2023
Operated by the Puyallup Tribe of Indians, Chief Leschi Schools enrolls 670 students in preschool through high school. Visual representations of Northwest Native culture and art are present throughout the school, and the curriculum is infused with the tribe's cultural heritage. Chief Leschi is one of the largest tribal schools funded by the federal Bureau of Indian Education (BIE), and it operates under both a BIE Tribally Controlled Grant and a Washington state Tribal Education Compact.
Three PLU alumni serve as Chief Leschi administrators, leading programs dedicated to student support and success.
Melanie Helle '97, Director of Special Services
Melanie Helle believes that every student needs the right opportunity to show what they know, in the way that works for them."We're missing out on allowing all students to shine.That's kind of my big "Ah-ha" in special services," she says. "We can't have a label that holds anybody back."
At Chief Leschi, Helle says, it's hard for any student — even those with special needs — to fall through the cracks. That's in part because of the nature of the preschool through high school program, which serves 670 students. "We genuinely care about every single kid," she says. "All students are embraced."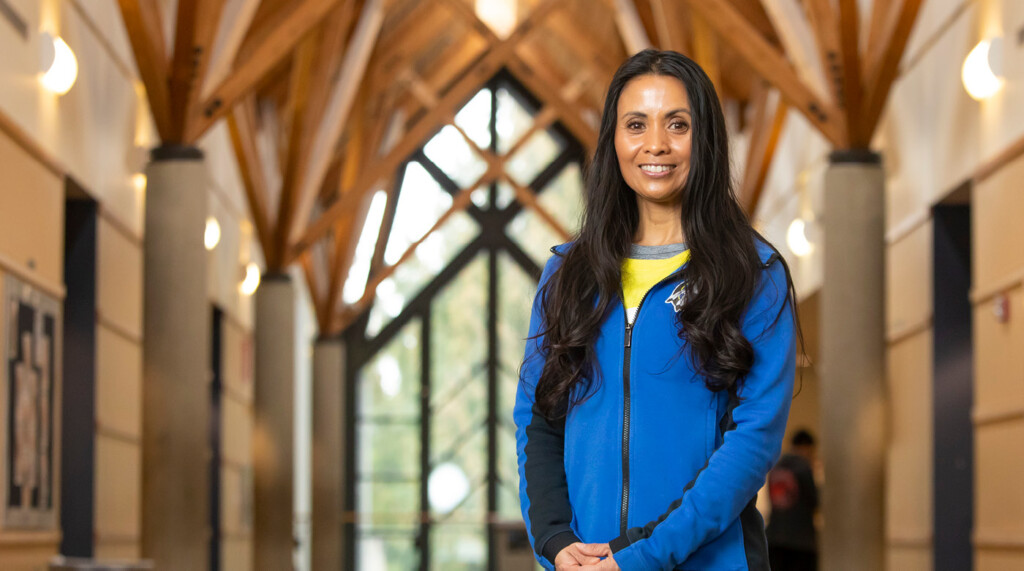 Nancy Nelson '93: Director of Career and Technical Education
Nancy Nelson joined Chief Leschi as director of career and technical education (CTE) in 2020. The CTE program was new, and she worked hard to get it established and funded. "CTE focuses on hands-on applied learning," Nelson says. "It gives kids a real connection to what they might do for a job."
The program offers student five career pathways, all aligned with tribal entities. CTE also helps high school students toward graduation. "CTE is one piece of a big puzzle" that's helping get kids across the finish line, Nelson says. "It's exciting to be part of a group of people making change for kids."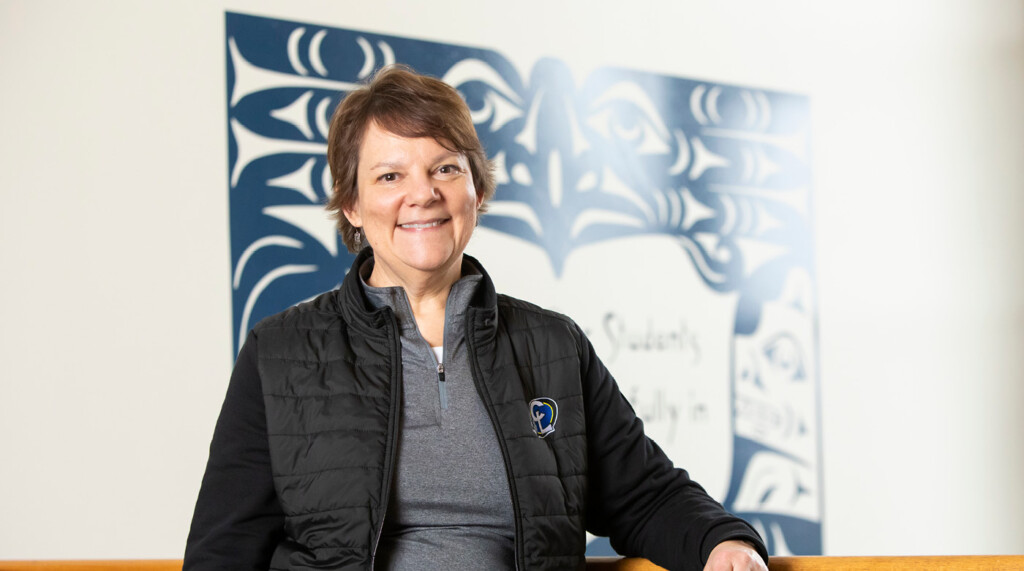 Jenifer Leavens '18: Elementary Assistant Principal
Jenifer Leavens joined Chief Leschi Schools in 2019, first as dean of students and then moving into her current position as elementary assistant principal, where she oversees between 250 and 300 students in preschool through grade five. She sees her primary role at Chief Leschi as building connections and helping students flourish in a school environment.
At a school devoted to teaching Native American children, Leavens says it's important that students feel connected to each other as well as to their culture. "We are teaching kids to be true to themselves," Leavens says, "even though they have to live in a world that is sometimes unjust or unfair."