Dr. Maria Chávez APSA Member of the Month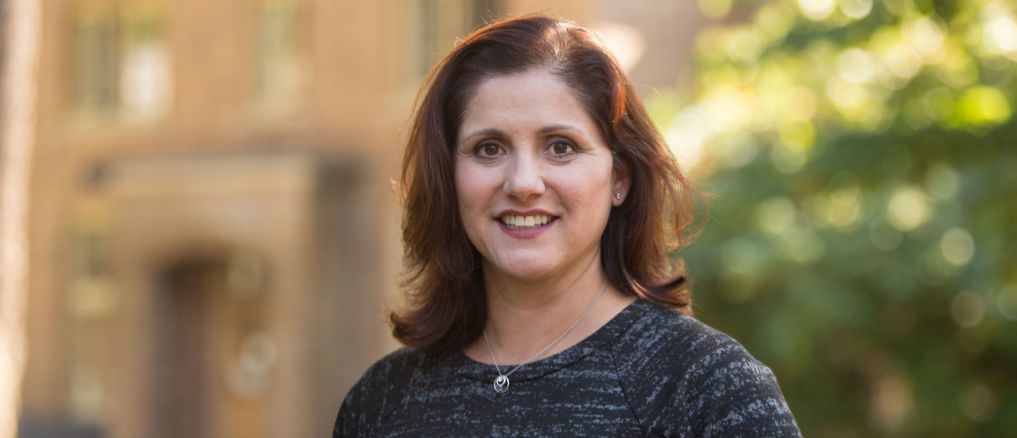 January 24, 2019
By American Political Science Assocation
PLU Social Sciences
Dr. Maria Chávez American Political Science Association Member of the Month
Founded in 1903, the American Political Science Association is the leading professional organization for the study of political science and serves more than 12,000 members in more than 80 countries. With a range of programs and services for individuals, departments, and institutions, APSA brings together political scientists from all fields of inquiry, regions, and occupational endeavors within and outside academe to deepen our understanding of politics, democracy, and citizenship throughout the world.
WHY DID YOU BECOME A POLITICAL SCIENTIST
I became a political scientist for a variety of reasons; however, at the core, I wanted to understand how systems of power and oppression impact people of color, especially Latinos.  As a political scientist, I believe it is important to conduct research and teach about the political, civic, and professional experiences of Latinos, the largest ethno-racial group in the U.S.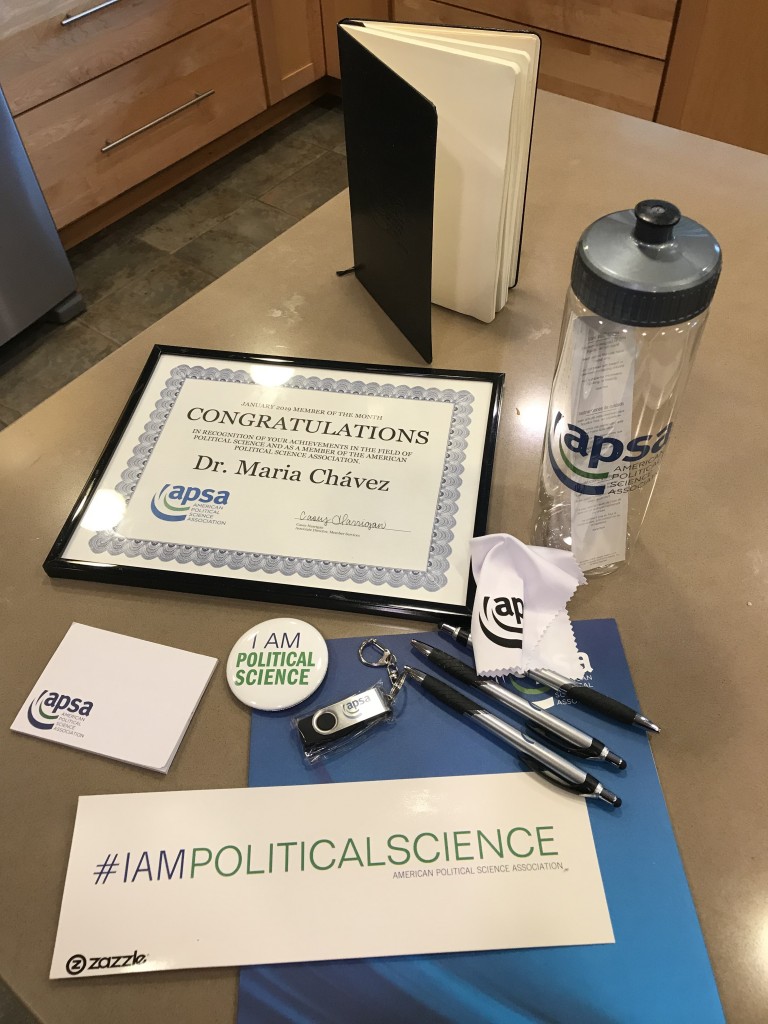 WHY DID YOU JOIN APSA AND WHY DO YOU CONTINUE TO STAY INVOLVED?
Initially, it was a way to connect with other Latino academics.  These connections have sustained me during challenging times.  I remain involved because I believe it is important to have Latinos represented in professional associations where we haven't been historically highly represented before, so that questions and issues of importance to us are addressed.
WHAT IS THE MOST CHALLENGING ASPECT OF BEING A POLITICAL SCIENTIST? HOW?
Being treated differently by some colleagues (and even some students) who do not give a woman of color from a working-class immigrant background the same respect they give a white male. Based on my research on the experiences of Latino professionals, documented in my upcoming book, Latino Professionals in America: Testimonios of Policy, Perseverance, and Success (Forthcoming, Routledge), I know I am not alone in these challenges. However, it doesn't make them any easier.
IF YOU COULD GIVE ONE PIECE OF ADVICE TO SOMEONE IN THEIR GRADUATE/UNDERGRADUATE YEARS, WHAT WOULD IT BE AND WHY?
My mentor and friend, and the first Latino political scientist I met, Luis Fraga, once said to me, "Don't ever let others define you" when I was sharing a particularly challenging experience I was having. This is important because of how students of color are racialized and stereotyped. It has given me strength on many occasions.