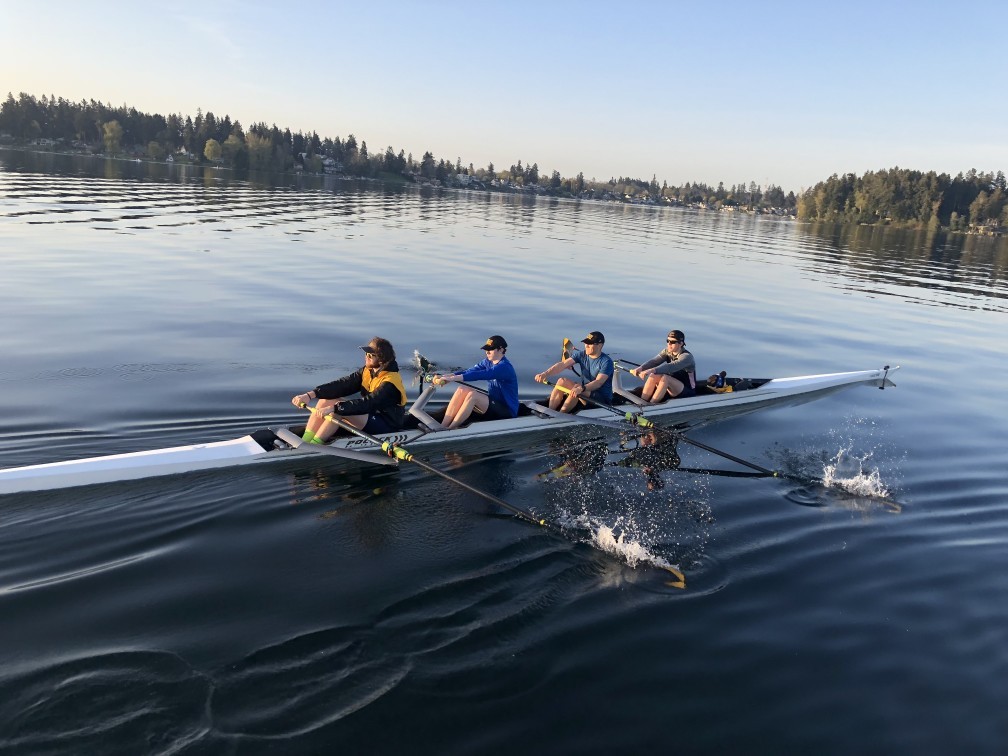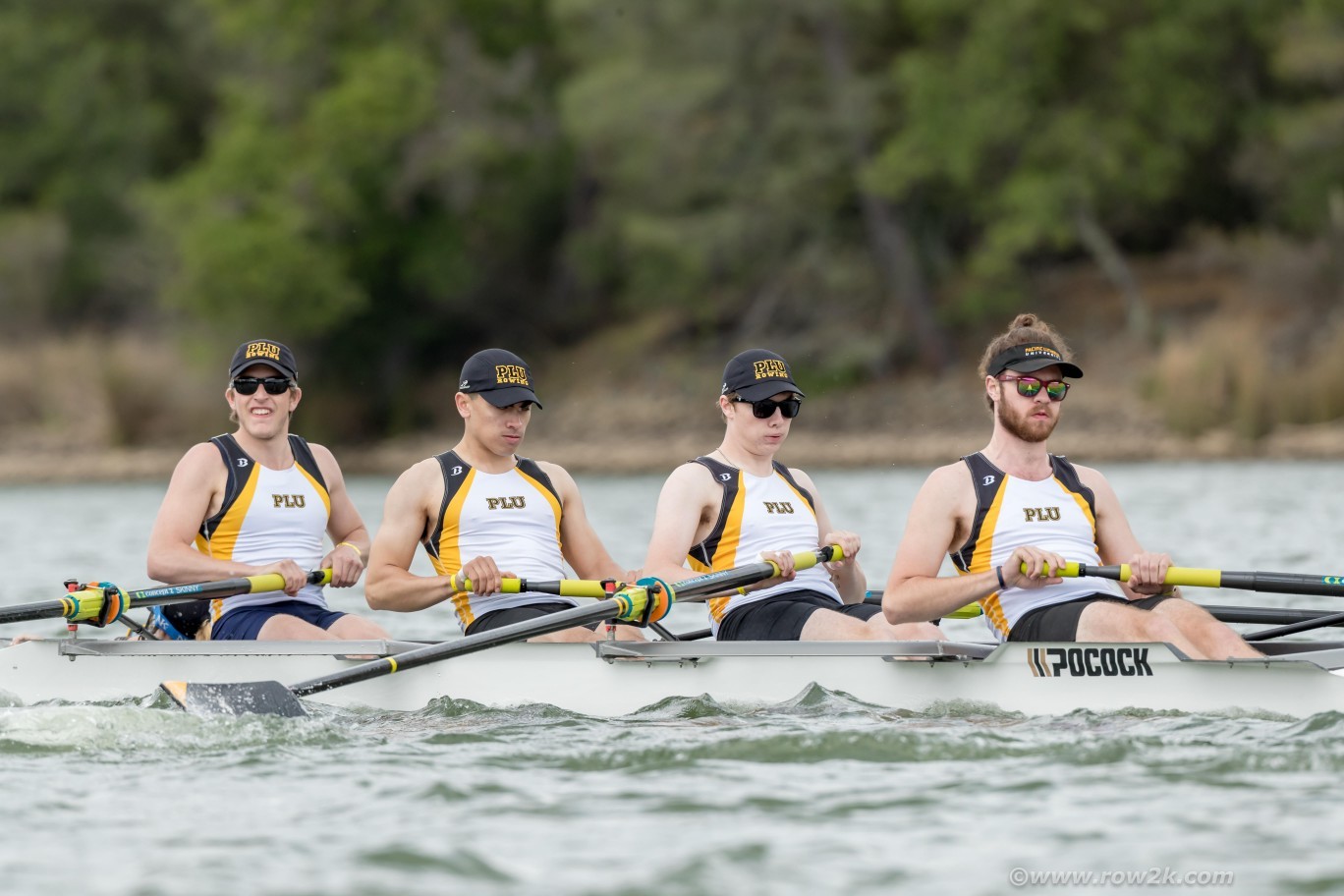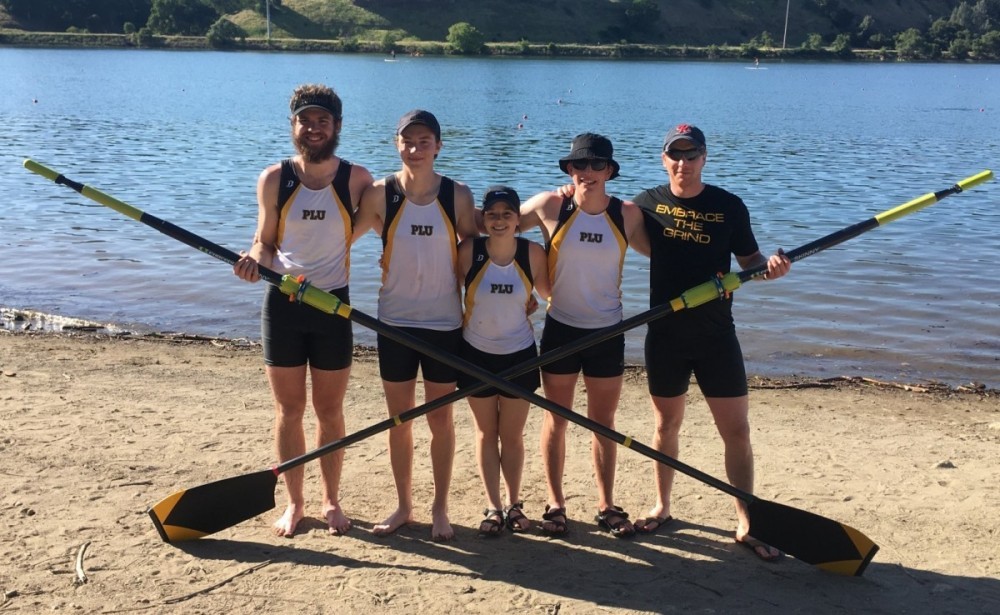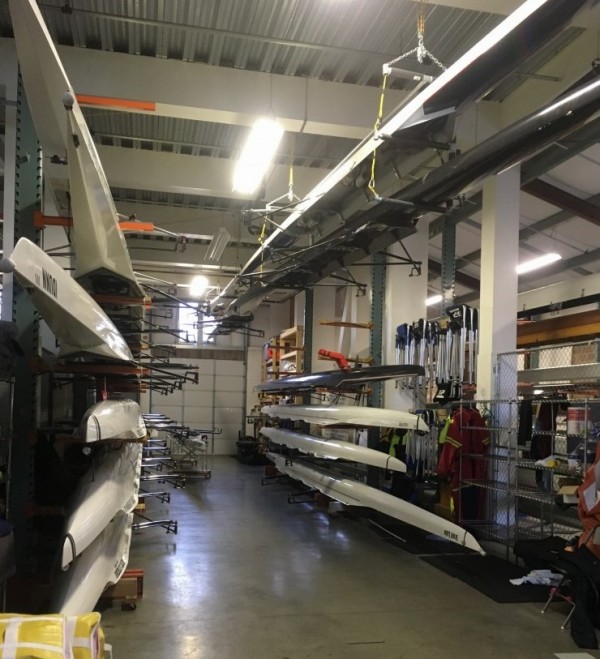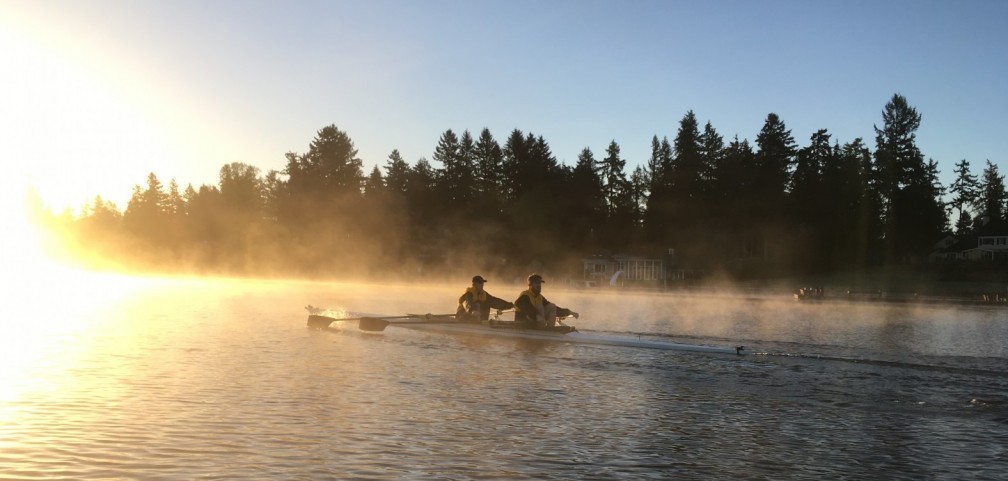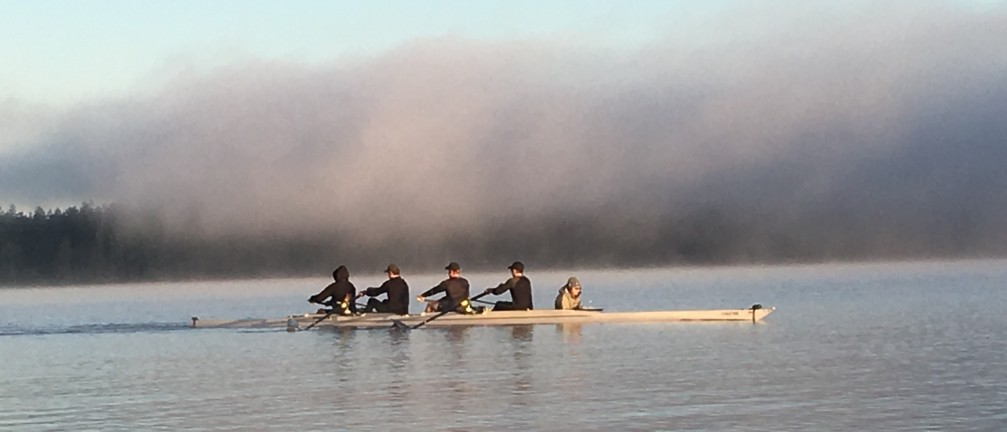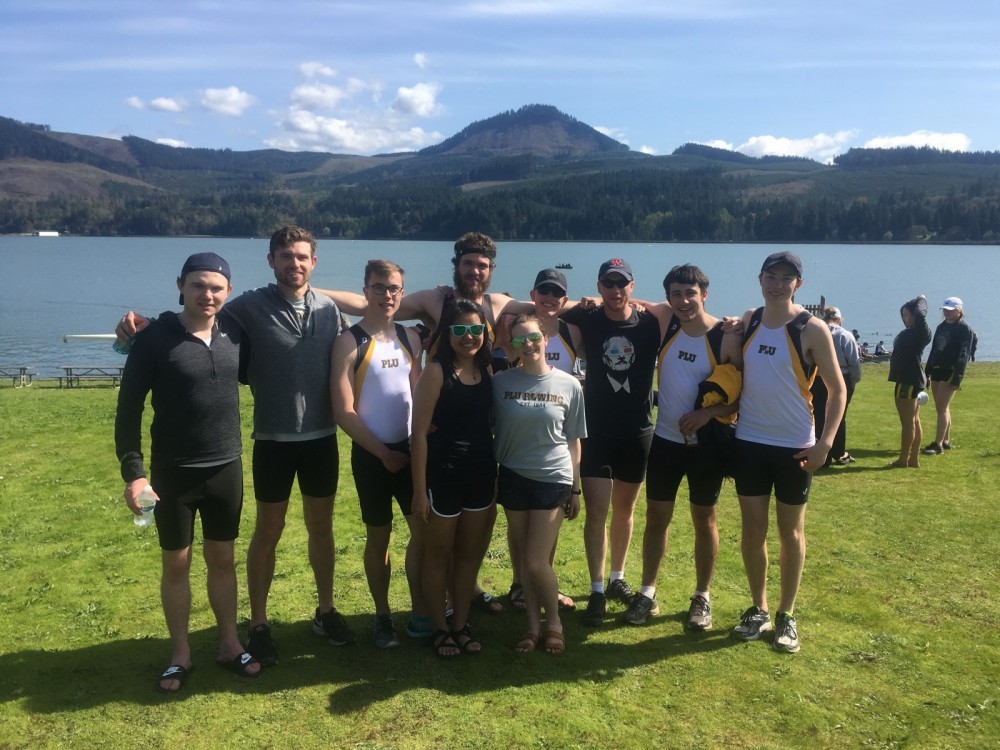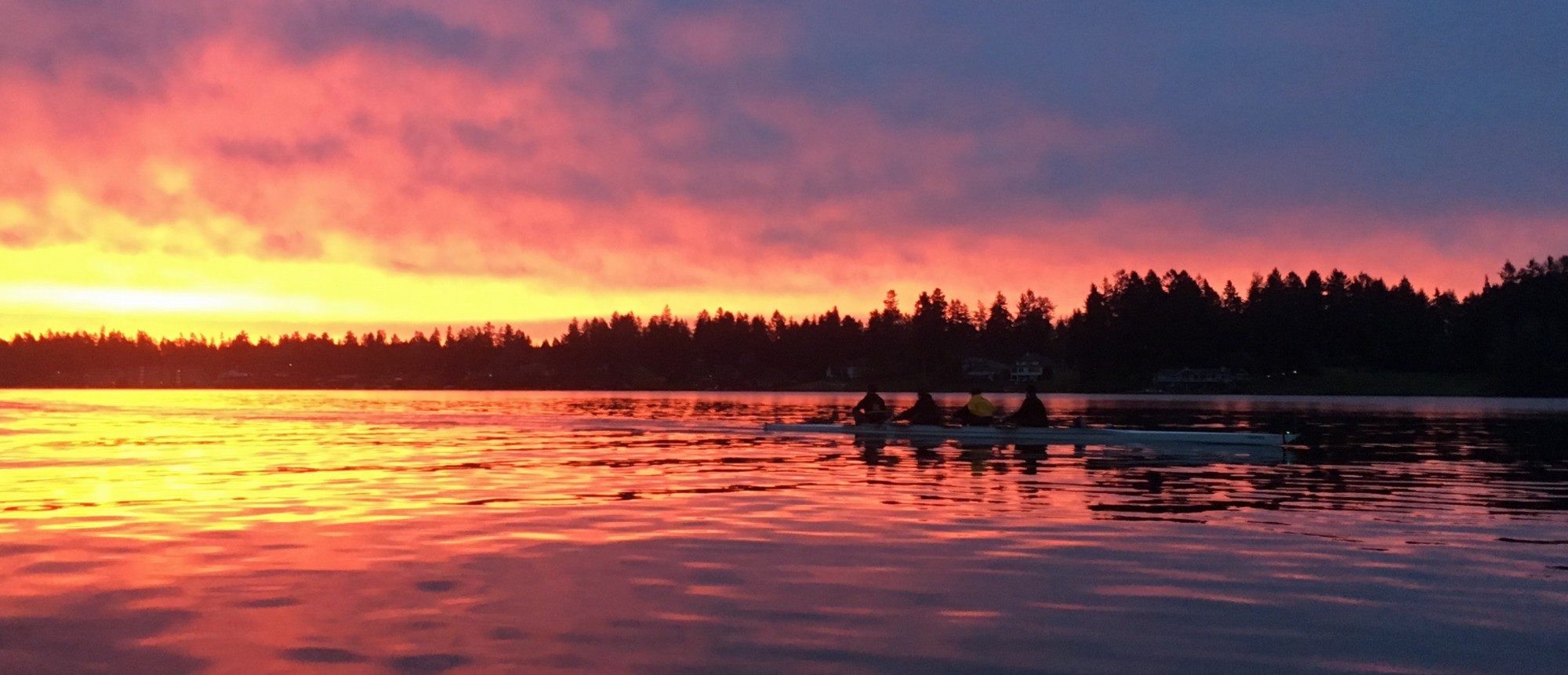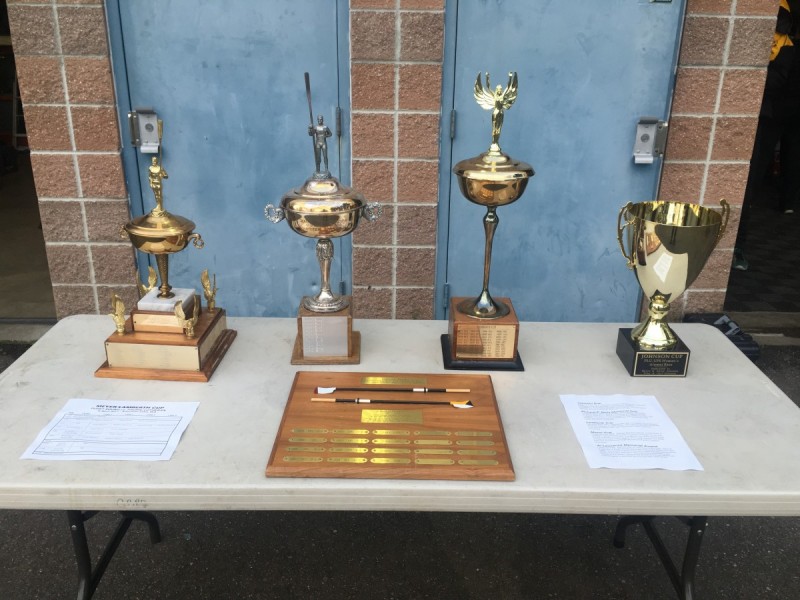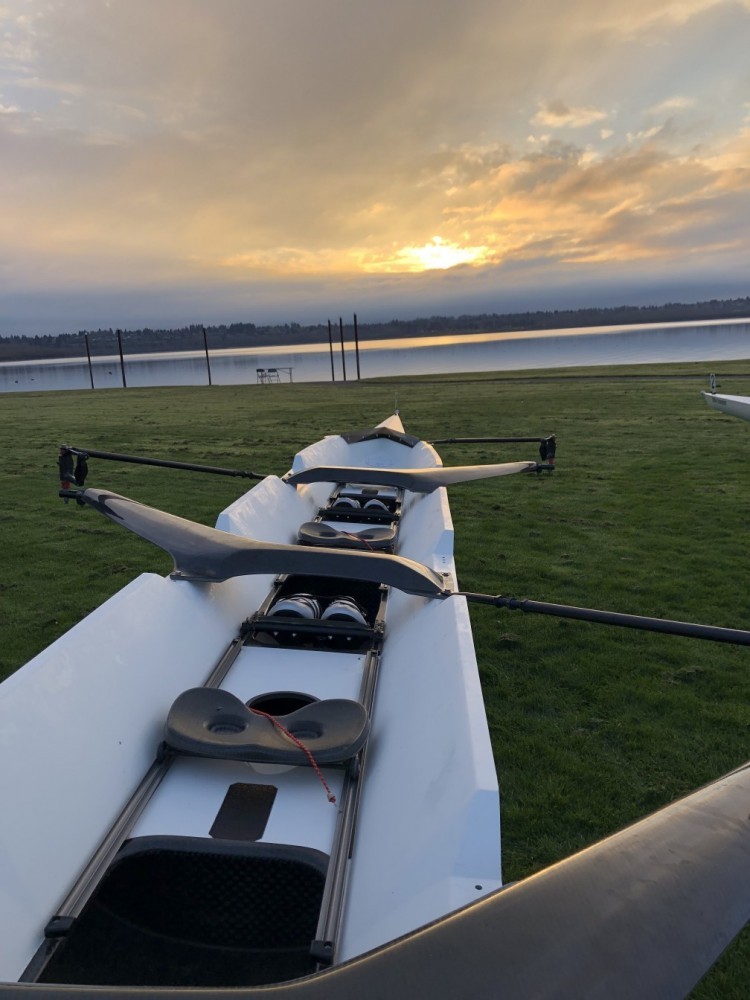 Now recruiting for 2018-2019!
Interested in rowing?  We are seeking new rowers and coxswains.  Join us on Friday Sept 7 for the Involvement Fair at Foss Field followed by a brief interest meeting.  We are seeking new rowers and coxswains.  You can also contact Coach Dave (harveydp@plu.edu) for more information or with any questions.  Also, stop by and see us during our 24-hour erg relay marathon.  We will be in the UC from noon on Sat Sept 8 until noon on Sat Sept 9.
Team members are expected to work hard in the classroom, on the water, in the erg room and in the weight room.  We believe that through hard work, fun, challenging ourselves and supporting each other we learn, become stronger and realize our potential.
Rowing is a unique team sport that requires mental toughness, a commitment to the success of the team and a willingness to push your physical limits.  PLU Men's Rowing provides an avenue for fitness, fun, teamwork, competition, and lifelong friendships.
Leave the campus world to beautiful American Lake where you will experience the challenge of both strength and finesse; coming together as a team to move the boat with a combination of power and technique.
The fall season is from Sept 17 through Nov 5, 2018.  Training is at American Lake, rowing from the boathouse at Harry Todd Park.  The spring season will include 6 regattas competing against West Coast schools, including the final WIRA Championship Regatta in Sacramento, CA. 
The Men's Rowing team will seek to build on its success during 2018-2019.  Rowing at PLU is a long-standing tradition and is backed by a generous alumni board.  
Connect With Us
| 2018-2019 Schedule | | | |
| --- | --- | --- | --- |
| Date | Regatta | Location | Time |
| 10/6/18 | Dual vs Lewis & Clark | Portland OR | 8am |
| 10/14/18 | American Lake Fall Classic | American Lake | 8am |
| 11/04/18 | Head of the Lake Regatta | Seattle WA | 8am |
| 03/09/19 | PLU Invitational | American Lake | 8am |
| 03/16/19 | Logger Invitational | American Lake | 8am |
| 03/30/19 | Husky Open | Seattle WA | 8am |
| 04/06/19 | Covered Bridge Regatta | Dexter OR | 8am |
| 04/07/19 | Meyer/Lamberth Cups & Alumni Regatta | American Lake | 8am |
| 04/27-28/19 | WIRA Championships | Sacramento CA | 8am |
| Name | Hometown | Major | Class Year |
| --- | --- | --- | --- |
| Isaiah Banken | | | 2022 |
| Brennan Bell | | | 2022 |
| Kenneth Blaylock | | | 2022 |
| Lisa DiMascolo | Edwards AFB | Biology/Pre Med | 2020 |
| Bay Faubion | Snohomish WA | Computer Science | 2021 |
| Devin Fredericks | | | 2022 |
| Jack Halsey | Portland OR | Engineering & Physics | 2020 |
| Nicholas Hillard | | | 2022 |
| Aleksander Jensen | Oslo, Norway | Business | 2021 |
| Cole Johnson | | | 2022 |
| Holly Knutsen | Monument CO | | 2021 |
| Majeed Lalani | | | 2022 |
| Ethan Marshman | | | 2022 |
| Drake Nguyen | | | 2022 |
| Liam O'Kane | Ventura CA | Computer Science | 2021 |
| Thomas Piwonka | | | 2022 |
| George Prigge | Yelm WA | Economics | 2020 |
| Austin Richardson | Montrose CO | | 2021 |
| Joel Robison | | | 2022 |
| Max Schoenlein | Greenbrae CA | Nursing | 2020 |
| William Senseman | Denver CO | | 2020 |
| Clement Storksen | | | 2021 |
| Dave Harvey | harveydp@plu.edu | Coach | |