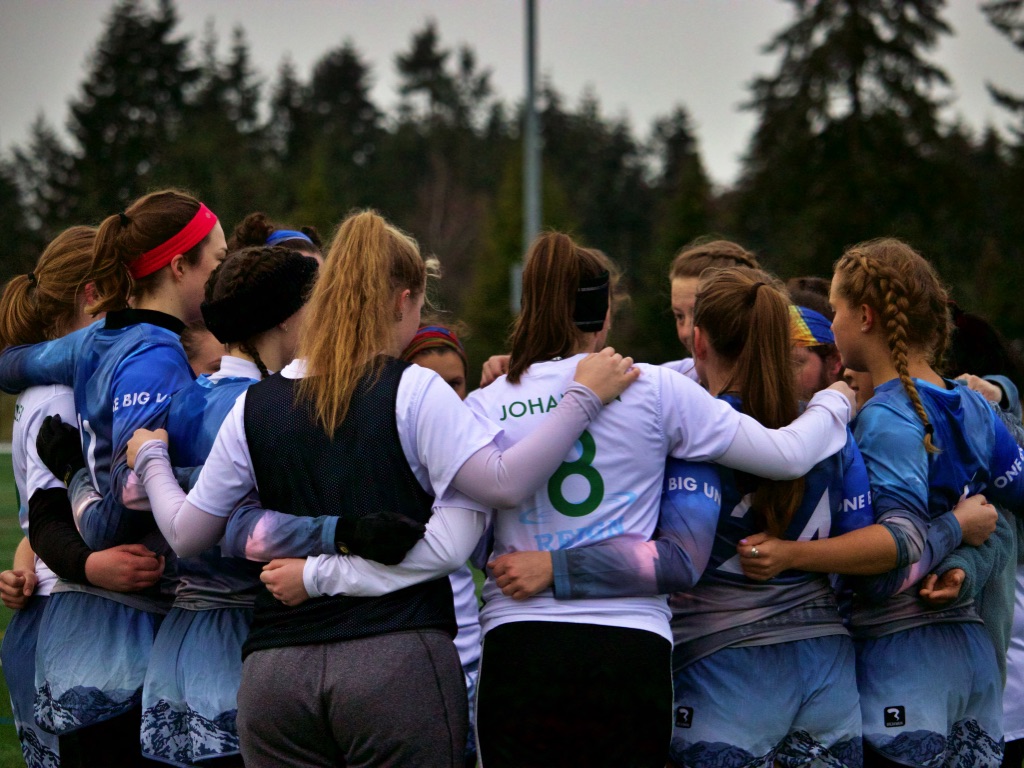 Reasons you should consider joining:
We fight for social justice! During the Fall 2020 semester, we held our first annual Social Justice Run and raised over $1000 for three organizations that work towards racial justice.
We love costumes! For some of our tournaments, we dress up in costumes after choosing a common theme. Past examples include: Cats and Dogs, Food, Tropical, Rainbow, and more!
We love dancing! During practices and tournaments we always make sure to get a dance session or two in. Our favorite artists include Lizzo, Doja Cat, and Kesha!
We are a close-knit community! If you join ultimate, it's almost guaranteed that you'll meet some of your best friends on the team. Our connections don't stop on the field, we hang out and do team bonding  on our own time as well.
We are always looking for more people to expand our community! No experience, no problem, many of our players played Ultimate for the first time with our team. If you'd like to get involved with practices, workout sessions, tossing sessions, or just get more info about the team, contact us at womenult@plu.edu