For me, frisbee was never about the sport, at least not initially. I joined the team without ever having thrown a frisbee. From the beginning, it's been about the community. For the last three years, I have felt the love and support of the team, encouraging me to be a better athlete, student, and friend. I have since fallen in love with the sport, but the team is why I continue to participate. For anyone hoping to find their community, I would love to introduce you to the frisbee team.
I truly do not know if I have ever made friends as quickly as I have on my time on this team. It's a group of motivated, goofy and genuine people who accept you as you come and are willing to support you in life. If you are looking for a way to spend your time in a physically, emotionally and mentally positive way, join Men's + Ultimate.
The Ultimate Frisbee team at PLU has definitely been the best thing I have experienced at college. The community is extremely welcoming regardless of skill level or talent and has allowed everyone to have fun!
Being on the mens+ ultimate frisbee team is not only a fun sport that keeps me in shape but has also provided me a second family and life long friends."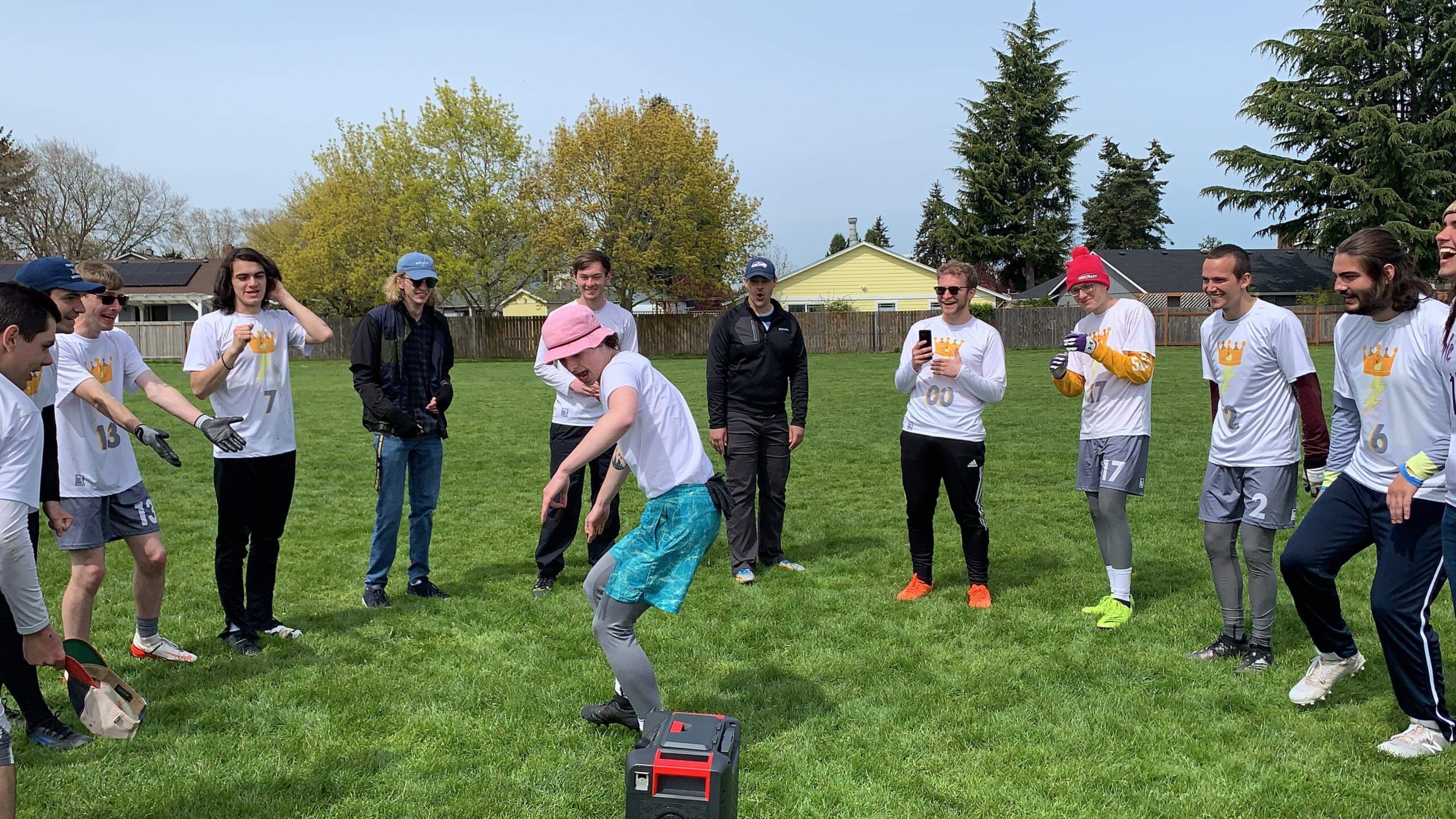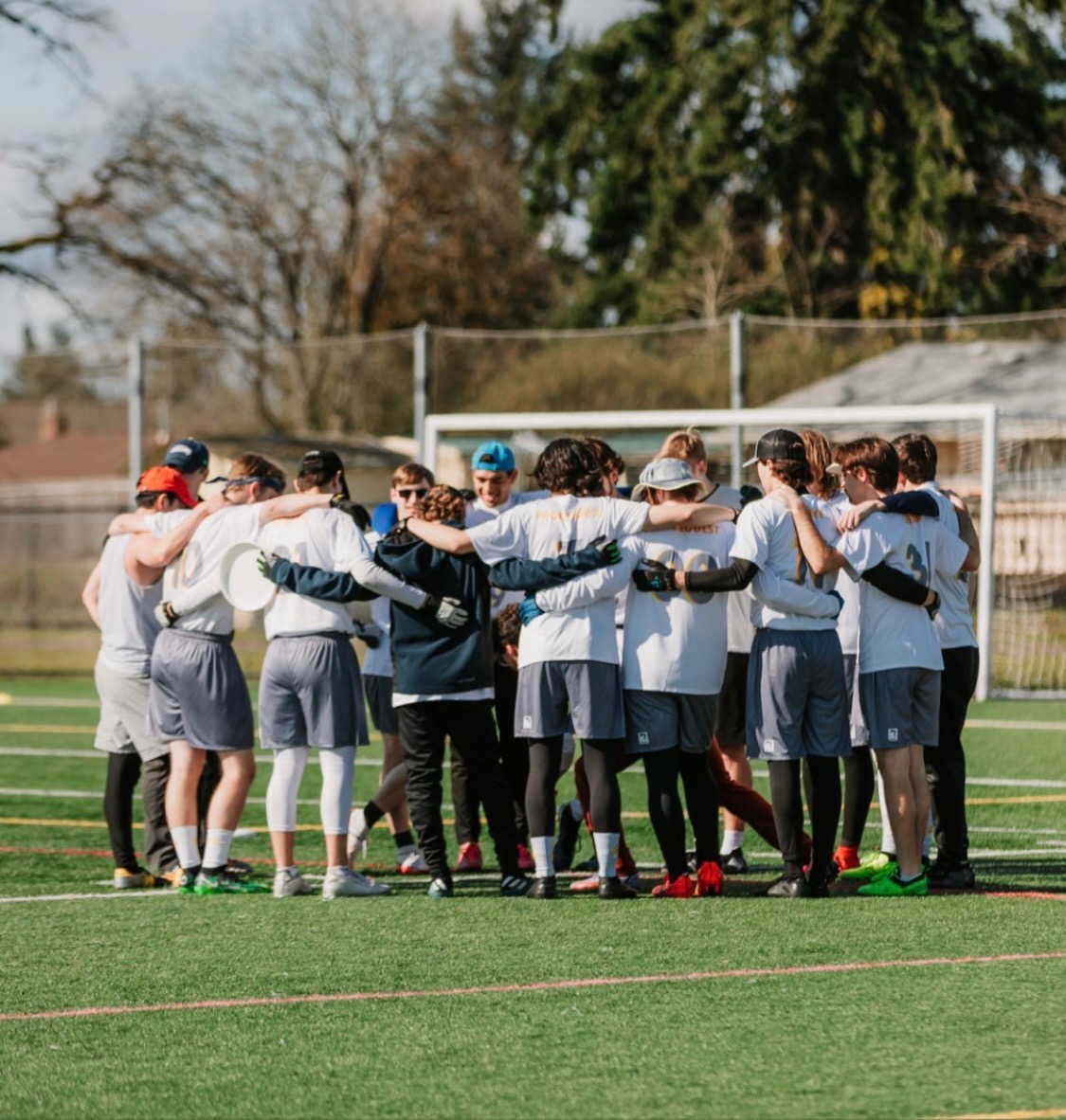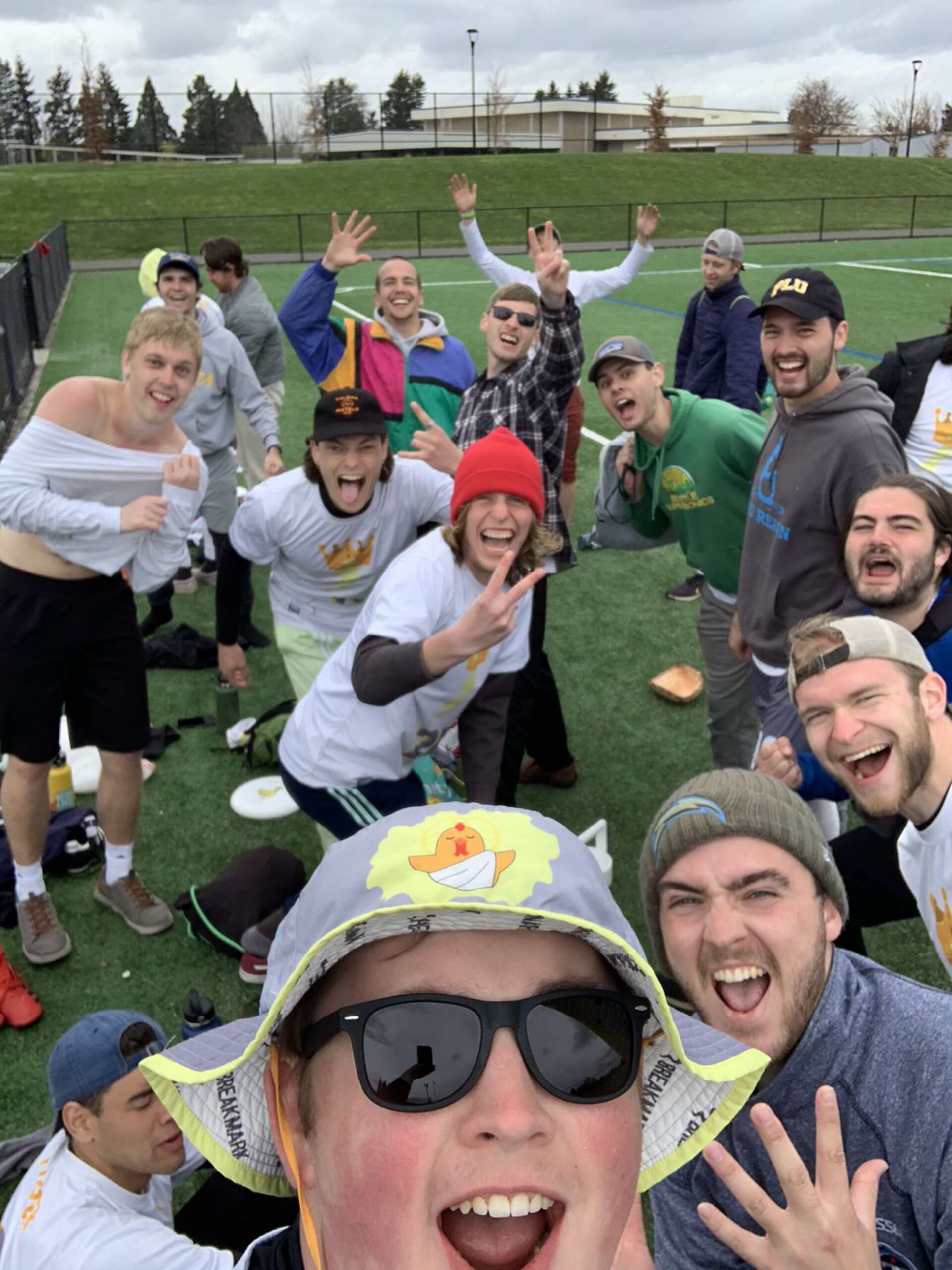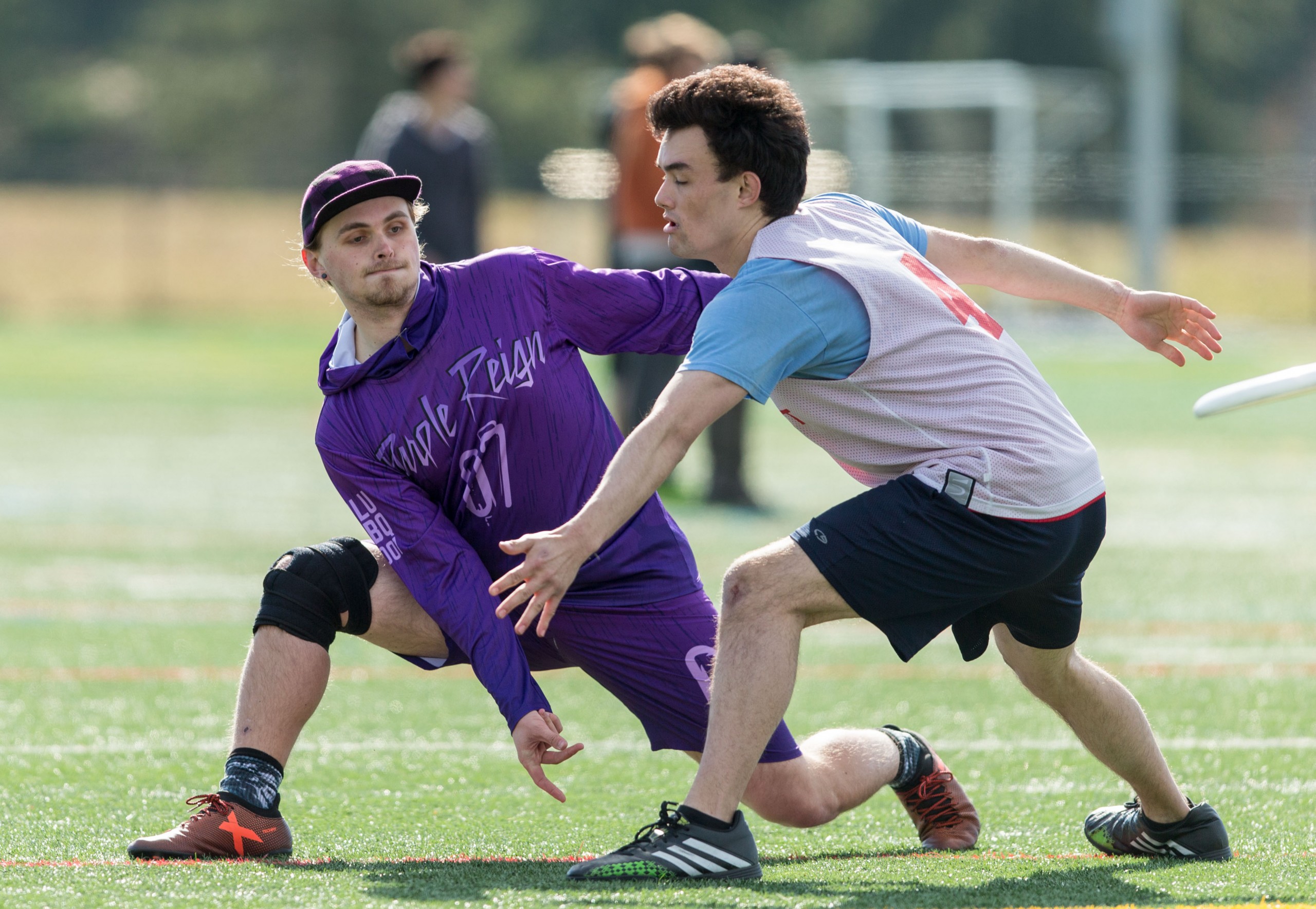 Interested in Joining Men's+ Frisbee?
The PLU Men's+ Ultimate Frisbee teams are constantly seeking new players to join the highly competitive and supportive community of Ultimate Frisbee. Home to both an (A team and B Team), both teams have had numerous successes, placing high at the conference tournaments, and both competing at the regional level. Most recently, the team qualified for Nationals during the 2021-22 academic year!  No experience is necessary to join, and we seek students of all skill levels who are willing to bring good team spirit to the field and an attitude to learn the beloved game of ultimate. The fall season is spent practicing, playing pickup games, and traveling to tournaments. In the winter, we kick it up a notch, working on perfecting the skills needed to compete in the College Ultimate Regular Season and the College Ultimate Championship Series. Between practices and games, team bonding keeps the competitive atmosphere fun with trips, volunteering, fundraising, and more! So are you ready to come and play one of the most popular sports in the country?
How to Join Men's+ Ultimate:
-Come to one of our organized practices (Tuesdays 8-10 pm, Thursdays 6-8 pm, and Saturdays 9-11 am) or pick up frisbee games (Fridays 5-7 pm) on the turf!
-Email Coach Dare at darenj@plu.edu or our team email plureign@plu.edu