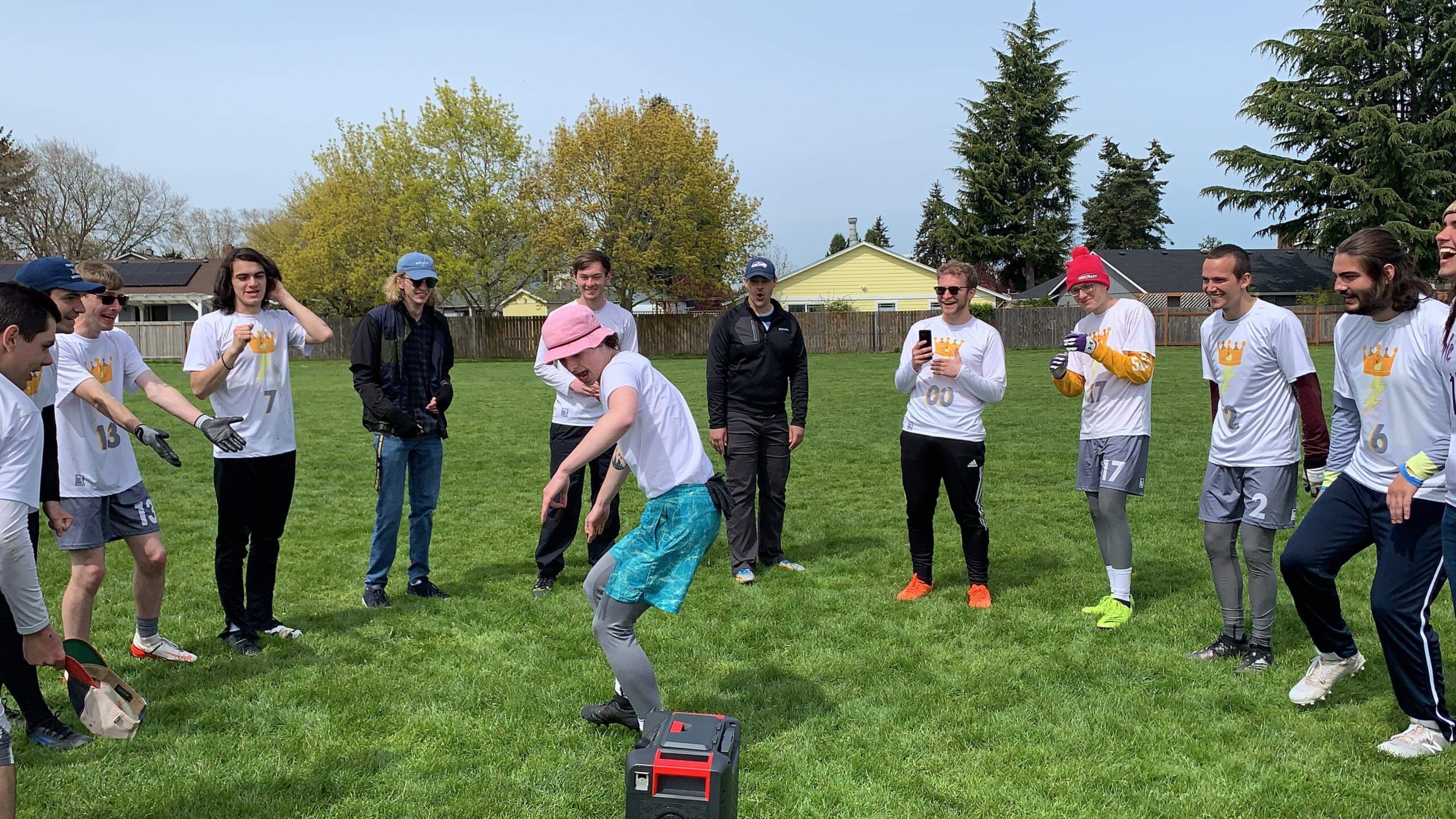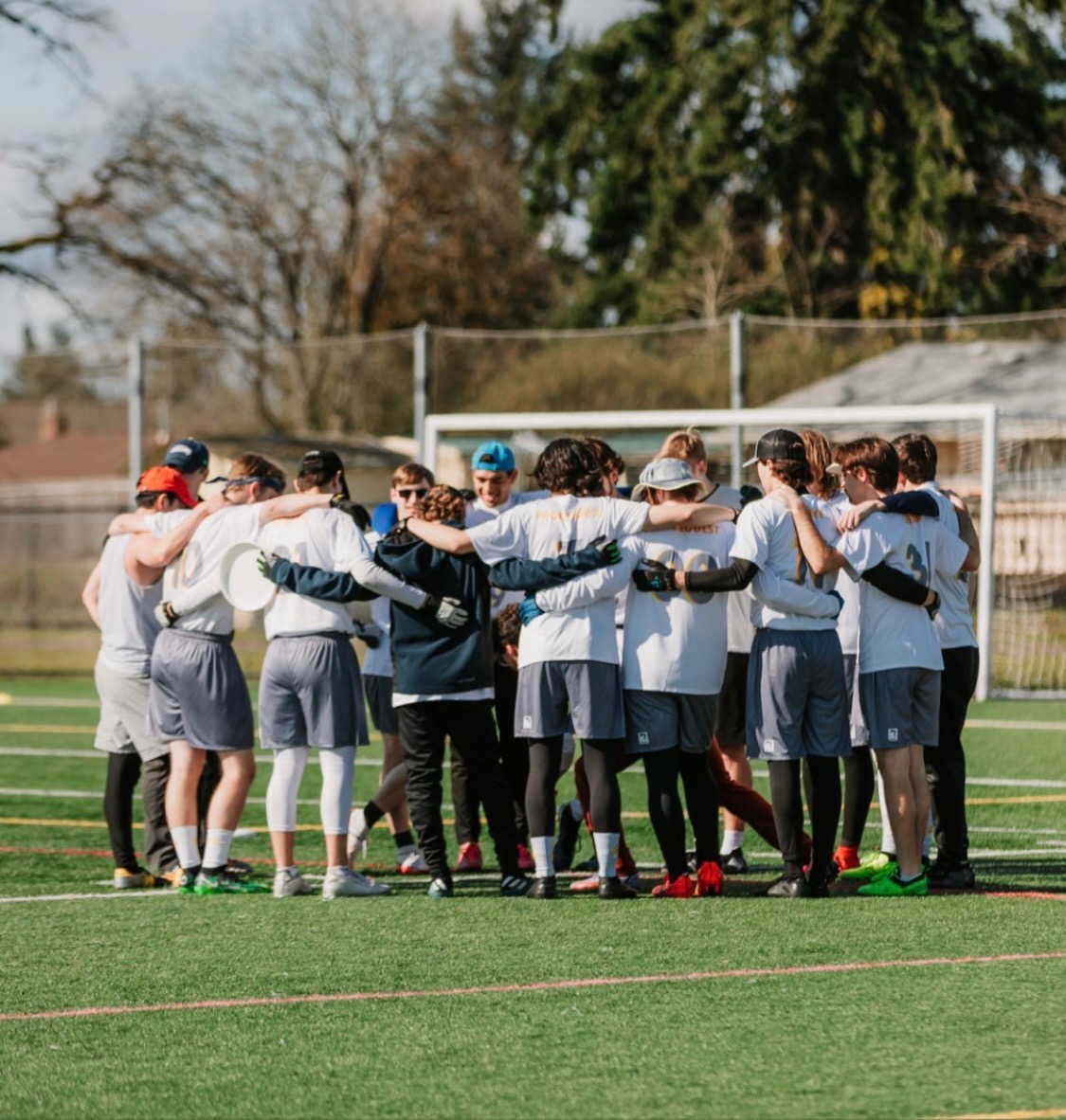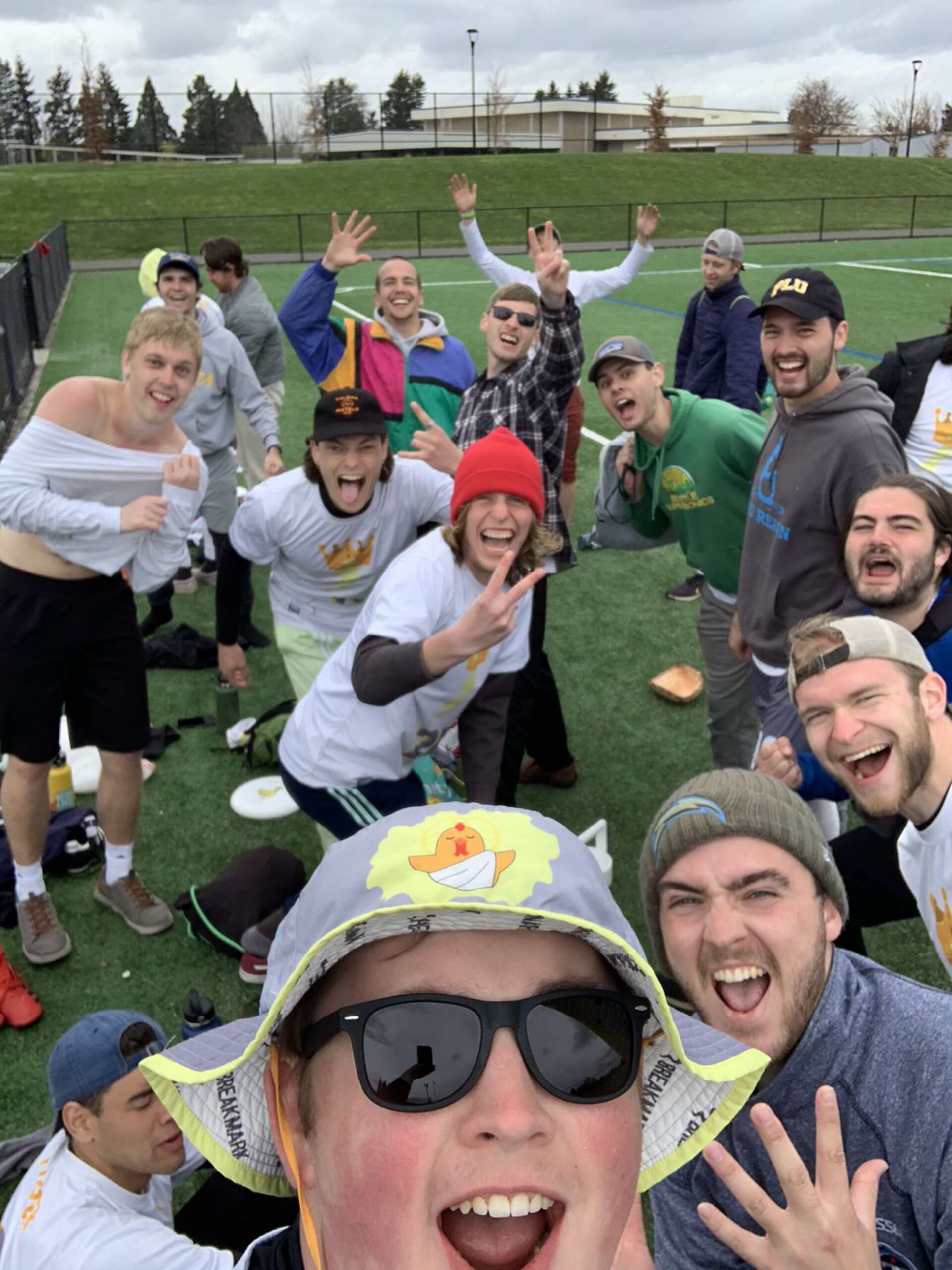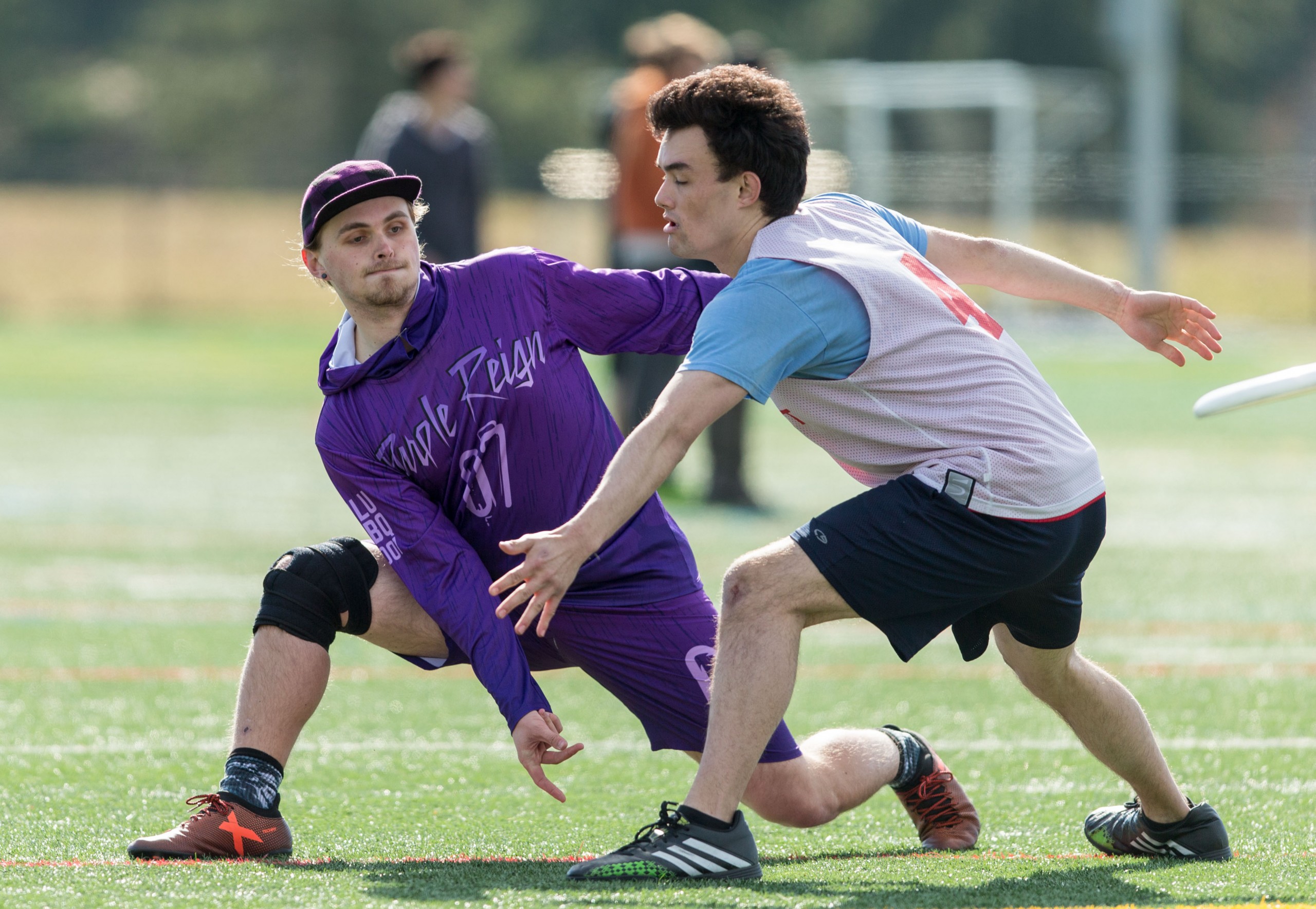 Interested in Joining Men's+ Frisbee?
The PLU Men's+ Ultimate Frisbee teams are constantly seeking new players to join the highly competitive and supportive community of Ultimate Frisbee. Home to both an (A team and B Team), both teams have had numerous successes, placing high at the conference tournaments, and both competing at the regional level. Most recently, the team qualified for Nationals during the 2021-22 academic year!  No experience is necessary to join, and we seek students of all skill levels who are willing to bring good team spirit to the field and an attitude to learn the beloved game of ultimate. The fall season is spent practicing, playing pickup games, and traveling to tournaments. In the winter, we kick it up a notch, working on perfecting the skills needed to compete in the College Ultimate Regular Season and the College Ultimate Championship Series. Between practices and games, team bonding keeps the competitive atmosphere fun with trips, volunteering, fundraising, and more! So are you ready to come and play one of the most popular sports in the country?
How to Join Men's+ Ultimate:
-Come to one of our frisbee practices or pickup frisbee games (Tuesdays 6-8 pm, Thursdays 8-10 pm, and Saturdays 9-11 am) on the turf!
-Email Coach Dare at darenj@plu.edu