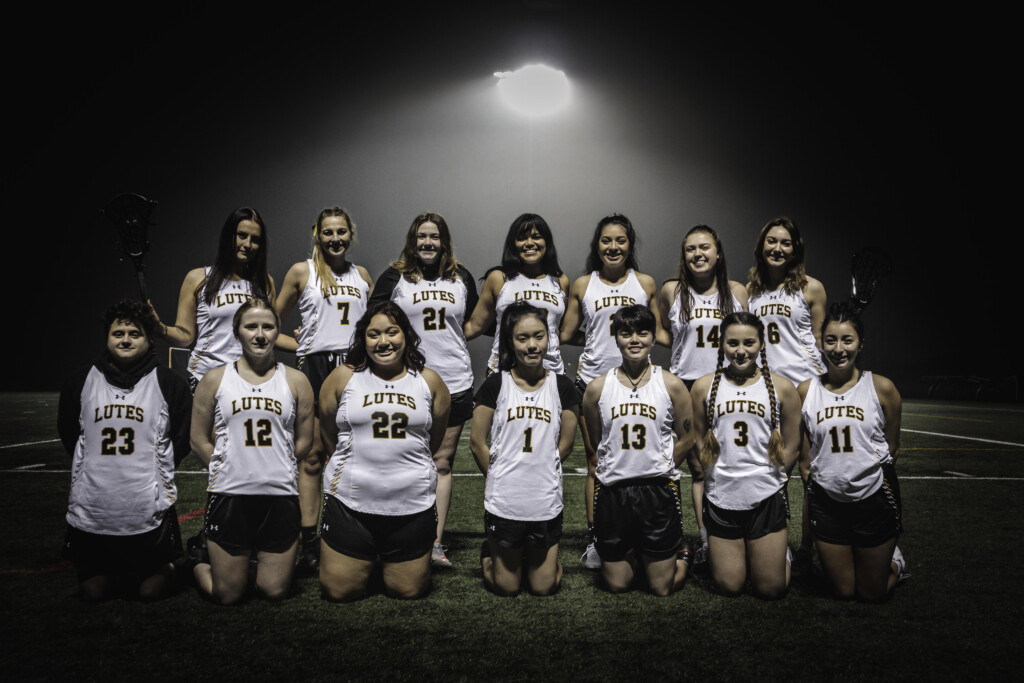 So you want to play?

Interested in playing Lacrosse at Pacific Lutheran University? Never played before? No problem! There is absolutely no experience needed. In fact, many of our player had never played lacrosse prior coming to PLU. If you want to learn more lacrosse contact our team at plulax@plu.edu
Here's a little bit about PLU Lacrosse:

Worried that you've never played (or even seen) a game before? No problem. Our interactive development side lets you take your personal advancement at your own pace. In fact, we generally have no more than four to five players with experience prior to their college play on our team. We'll teach you the sport and help you find your fit amongst one of the greatest groups of women you will ever meet.
Lacrosse has been described as a running sport that combines the grace of soccer, the power of football, and the speed of track. While it is a physically and mentally tough endeavor, our teamwork and sportsmanship allow for an atmosphere of acceptance that welcomes any and all women with a desire to learn more about the sport of lacrosse and themselves.
Support Women's Lacrosse!
Pacific Lutheran University is located 7 miles south of downtown Tacoma, Washington. Take exit 127 off Interstate 5 and head east on Highway 512. Continue on 512 for approximately two miles. Take the WA-7/Pacific Ave exit. Turn right on Pacific Avenue S. Turn right on Garfield St and follow it to the intersection with Park Avenue. Welcome to Campus!
From SeaTac Airport, exit terminal area and follow signs for I-5 South / Tacoma. Follow Interstate 5 South through downtown Tacoma to exit 127. From this point, follow the directions given above.
Games are played on the PLU Turf Field, across from Olson Gym next to the PLU Softball Field.