February 23, 2022
PLU student Jessica Waiau ('08) used her time at PLU to work with the Diversity Center, Hawai'i Club, the Education Program, and then started working immediately after graduation. She recently joined me for an interview in which she discussed how the Diversity Center impacted her identity development, communication skills, and perspectives on community. Our conversation was filled with warmth, funny anecdotes, and inspiration for future Lutes.
How did you first get involved with the Diversity Center?
I actually was kind of a tag along with my cousin who also attended PLU, she was a year ahead of me. And my classmates were Rieke scholars, they had to do their dCenter hours. I didn't have any friends at the time, right? I just showed up to this brand new place, and I was like, 'I'm just gonna hang out with you,' but this is kind of cool.
It totally still has that same spirit of "please come hang out". Do you remember if you were involved in any particular projects there?
I know that we, in my time at the dCenter, had the first drag show while I was there. And it was one performer at the time, she was gorgeous, of course. (…) But the dCenter was really where I found my community. People who cared about the same things that I cared about and also looked like me. This doesn't seem like a big deal, and really isn't a big deal to me now, but as a brown girl leaving a mighty miles, it totally makes sense.
Did your time there impact you socially or academically at all?
Socially, it actually impacted me more than anything else. Because I'm happily married now to a woman and I have a beautiful four year old child, which I would have never imagined possible if it hadn't been for this self identity searching and developing that I did while I was away in college. It wasn't until being exposed to this very diverse community of different identities that I was like, 'hey, I can do that, too.' And I can be just as successful as everybody else.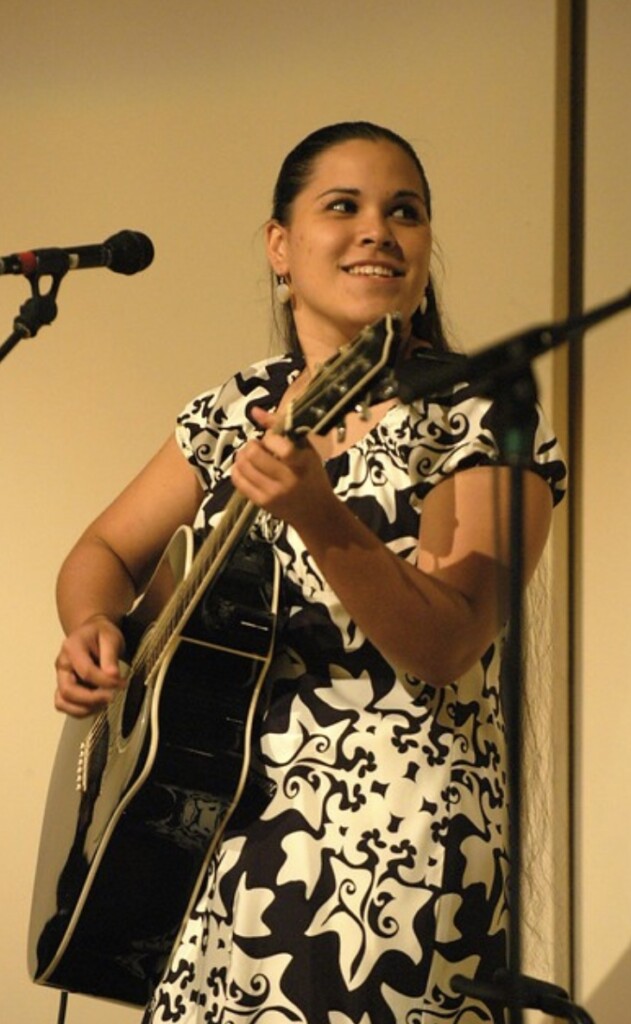 Through time at the Diversity Center, are there any skills that you developed professionally that you learned from being part of that community?
I definitely practiced my communication skills while at the dCenter. I had the opportunity to be a Leadership Fellow at the Peace Community Center working with kids and adults. [I was] working with youth from the Hilltop community, and [practicing] the different set of skills that it takes to engage with folks in a college setting versus a different age group.
I would love to ask you a little bit about your job now. Has your time at PLU impacted you there?
After graduating from PLU, I was hired on with the Kamehameha Scholars Program. And it's funny because I remember it so clearly. I forgot that on the day of my graduation from PLU I had scheduled a phone interview for the job. I'm frantically rushing around trying to get ready to go drive to the Tacoma Dome. [Later] I was driving while on speakerphone, right? And my whole family's in the back of the car with me. And there was a panel of professionals on the other side of the phone. It was so stressful and also comical at the same time.
So Kamehameha Scholars is a college and career program that works with high school students across the state of Hawai'i. As a counselor there, I see myself as being this bridge for students between where they are right now and where they want to be. A dot connector, if you will. My job is just to help them find the resources that are available to them to make it happen and to be a cheerleader along the way.
Is there anything you have to say to current and future Lutes?
I think that there is no right or wrong path to success and the beauty is that you get to define that path. You get to define that success for yourself.
I think that's probably what I know not just from the dCenter, but also from PLU. You can start in one major and end up in a completely different place. Your choices are your own and you get to make them.
Since the completion of her degree in 2008, Jessica has continued her work with the Kamehameha Scholars program. The program serves as a college access plan for students who may not have all the same resources as others. Through her work now as a counselor, Jessica gives students the support they need for success. As she puts it, being a cheerleader along the way.