ANNUAL RAPHAEL LEMKIN LECTURE
Bosnian Genocide: Denial, Glorification, and Triumphalism, 30-years on
Presented by Ehlimana Memišević, a legal historian and genocide scholar.
April 20, 11 a.m. | Virtual
This event is free and open to the public.
Ehlimana Memišević will present "Bosnian Genocide: Denial, Glorification and Triumphalism: 30-years on" virtually from Sarajevo, Bosnia. In her lecture, she will highlight the genocide and subsequent denial of it during the war in Bosnia and Herzegovina from 1992 to 1995. The violence resulted in more than 100,000 deaths, some 2.5 million displaced, 800,000 destroyed homes, and widespread human rights abuse. Denial of the crimes took place during the genocide and continued immediately after. Memišević is an assistant professor at the Department of Legal History and Comparative Law, Faculty of Law, University of Sarajevo.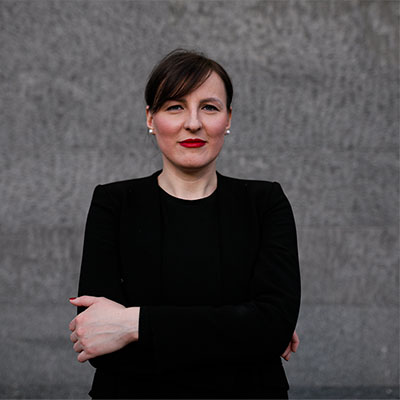 About Raphael Lemkin
Learn more about the Polish-born Jew who escaped from Nazi-controlled Poland during the war, and what the lecture is all about.
More