PLU's School of Nursing Ranked Among U.S. News & World Report's Best Graduate Schools
Posted by:
marcom
/ May 3, 2016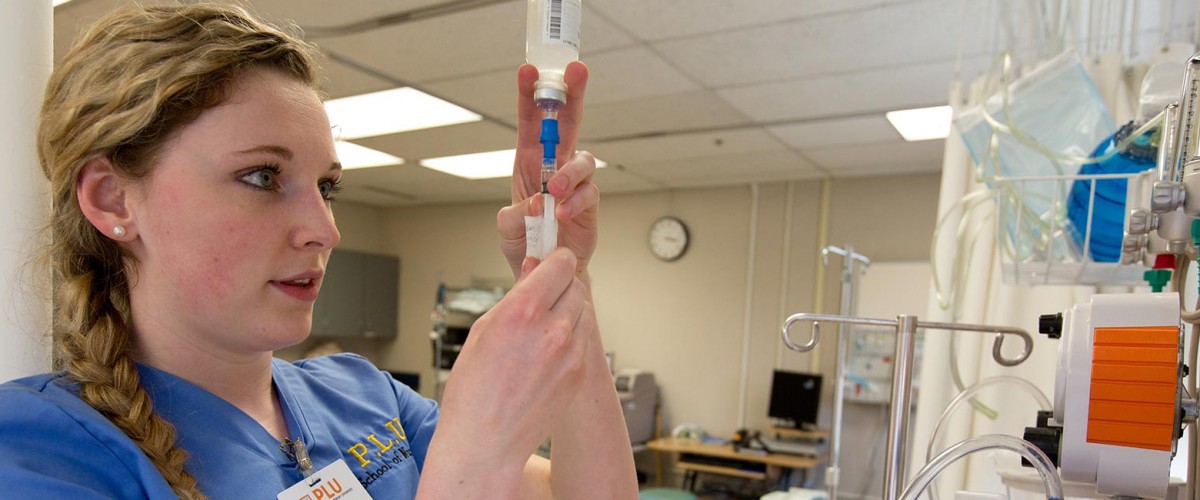 May 3, 2016
By
PLU Marketing & Communications
TACOMA, Wash. (March 10, 2015)—Pacific Lutheran University's School of Nursing is ranked among the best 100 in the nation in U.S. News & World Report's 2016 edition of Best Graduate Schools.
In addition to its in-demand undergraduate and continuing education nursing programs, PLU offers several graduate degrees: Entry-Level Master of Science in Nursing, Master of Science in Nursing and Doctor of Nursing Practice.
"We are very proud of our students, faculty and graduates across all School of Nursing program levels," said Sheila Smith, Dean of the PLU School of Nursing. "The work of our graduates provides our best testimonial—our faculty work very hard to educate nursing leaders who demonstrate excellent leadership skills and who contribute to improved health outcomes for the patients they serve."
Since its inception in 1991, nearly every graduate of the MSN program has passed his or her certification examination upon first take, and about 30 percent of graduate students publish articles in professional journals after completing the MSN.
PLU's School of Nursing also is one of the first two nursing programs in the state of Washington to offer an accelerated-entry MSN program. This program admits qualified students with baccalaureate degrees in fields other than nursing. Students complete 15 months of intensive preparation for RN licensure and continue to complete the coursework necessary for this generalist MSN degree.
PLU's School of Nursing is a member of the American Association of Colleges of Nursing (AACN) and is approved by the Washington State Nursing Care Quality Assurance Commission. The Bachelor of Science in Nursing and Master of Science in Nursing programs are accredited by the Commission on Collegiate Nursing Education (CCNE). The Care and Outcomes Manager curriculum meets the requirements for several national certification examinations, including Clinical Nurse Leader and Nurse Educator.