School of Nursing Newsletter Spring 2017
Message from Dean Smith
Greetings and Happy Spring!  Welcome to the inaugural edition of the PLU School of Nursing newsletter.  We hope to use this newsletter each semester to provide important updates, reminders, and to help our students, alumni, and friends stay informed about SoN developments.
Our biggest news is that our May 2017 pinning ceremony and university graduation will include our first Doctor of Nursing Practice graduates!  These DNP recipients will also be the university's first doctoral degree recipients; many are also earning their practice credential as Family Nurse Practitioners, sitting for the national FNP certification exam.  Our congratulations to these PLU pioneers!
Please join us to celebrate the accomplishments of all of our graduates (BSN, MSN, and DNP) at our 2nd Annual SoN Research Day on Friday May 12, 9A-3:30PM in Chris Knutson Hall.  DNP students will present their capstone projects, and a poster session will highlight the work of our BSN and MSN graduates.
Many of you are aware that Ramstad Hall is scheduled to undergo some remodeling/renovations this summer and next.  This summer the construction work will focus on 2nd floor, providing a new larger classroom and an expanded and upgraded Health Assessment Lab.  Next summer the renovations will focus on our 3rd floor Skills Lab, expanding into the area now occupied by the computer and health assessment labs. We're very excited for these improvements to our physical facilities!
Finally, beginning this summer we are switching to Kaplan for our pre-licensure nationally-standardized testing and end-of-program NCLEX-RN predictor exam. With the switch to Kaplan we will be able to offer an NCLEX review course following the Sr II coursework as part of the overall resources and testing package. A comprehensive implementation policy is being developed to guide faculty and students' use of the Kaplan materials across the curriculum.
Wishing you a great 2nd half of spring semester!
Dr. Sheila K. Smith PhD, RN, ARNP-BC, FAANP
Dean and Professor
PLU School of Nursing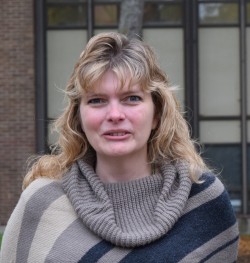 Message from Lisa Johnson
Clinical Placement Updates
Starting this spring semester, you will be seeing more changes occurring with clinical placements. My role is shifting to take on responsibility for the Center for Continued Nursing Learning (CCNL) with oversight of clinical placements. For you, this will mean you may see more emails coming from not only me, but also Kristi and Kate with requests for items and follow up on requirements. We will be splitting duties amongst all of us in the office.
There are easy ways for you to help us in this process by ensuring all of your requirements are up to date and that you are responding promptly to any requests! All of our partner agencies have shifted processes and are now requiring student information and paperwork up to 60 days in advance of your first scheduled clinical day! They all absolutely expect the entire clinical group's information submitted at one time. If any single person is late in submitting their paperwork or delinquent in meeting the requirements, the entire clinical group will be delayed in starting the rotation. These new guidelines will necessitate me pulling someone from their clinical rotation to ensure others are able to start on time. Ultimately, this could result in a failure of clinical if I am unable to find another slot for that person.
WAYS TO ENSURE YOU ARE PREPARED FOR YOUR CLINICAL ROTATION:
CPNW.org – this website is going to continue to grow and change. Currently there are 8 education modules that must be completed on the site. These modules have been developed in collaboration with all of our health care partner agencies and will ultimately decrease the amount of orientation material you will need to review for each individual site. Please make sure you have completed all 8 modules or you will not be able to be processed for your second half of the semester clinicals!
CastleBranch – Please make sure ALL of your requirements are up to date on the site. I only review if I see a rejection. If something is overdue, I will not send you reminders. CastleBranch automatically does that. Any overdue items will delay your ability to be processed by your clinical site!
Site-specific requirements – Agencies request new paperwork for each rotation. Ensure you have submitted the required paperwork within the deadline for each term. Always go to the agency website to retrieve the paperwork. They do update their forms frequently and we must submit the most current version. Please make sure your uploads are legible and are the complete form.
I will again do the randomization into clinical groups in the beginning of summer once our clinical sites are known and you will receive notification of your clinical rotations for the entire 2017-2018 academic year in late June/early July (hopefully). Please note the following tentative paperwork deadlines for the next year:
Fall 2017 – July 9th (subject to change depending on timing of site confirmations and notifications)
J-term 2018 – November 5th
Spring 2018 – December 3rd
Thank you all for your timeliness and quick replies to my "urgent" emails to ensure I can get your clinical experience going! I appreciate your cooperation in this chaos that is clinical placement! Message from Graduate Studies/ Dr. Teri Woo
Graduate Nursing Programs
It is a busy time of year for all of the graduate students. The first-year ELMs are anticipating their summer preceptorships. The second-year ELMs and first year DNP students are busy with their Quality Improvement projects. The second-year DNP students are learning FNP clinical skills and beginning to think about starting their DNP Scholarly Project. In May the first Doctor of Nursing Practice students will be graduating. The six graduating students have completed their Scholarly Projects and are preparing presentations to share their results. All six students will be presenting their projects at the Nursing Research Day on May 12th.
We are excited to be admitting a new cohort of ELM and DNP students in the summer. This June we will be entering the fourth cohort of DNP Family Nurse Practitioner students and the second cohort of Psychiatric Mental Health Nurse Practitioner students. We have a few slots available in the Psychiatric Mental Health NP cohort for summer. Contact Dr. Teri Woo if you are interested or know someone may be interested in the program.
The School of Nursing faculty have been hard at work revising the Masters of Science in Nursing curriculum, with new degree offerings starting in Summer 2018 to include Nurse Educator and Clinical Systems Leadership.
Upcoming DNP Information Sessions
Monday April 17th 6:39p-7:30p Center for Graduate and Continuing Education
Monday April 24th 6:00p to 7:00p online session
Thursday May 18th 6:30p-7:30p Center for Graduate and Continuing Education
Tuesday June 6th 6:30p-7:30p Center for Graduate and Continuing Education
Monday June 26th 6:00p to 7:00p online session
Monday July 10th 6:30p-7:30p Center for Graduate and Continuing Education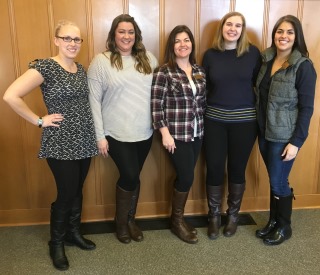 Message from Delta Iota Chi
Delta Iota Chi is an NSNA affiliated professional service club at Pacific Lutheran University directly linked to the School of Nursing. Students must be enrolled in the School of Nursing to be eligible for membership, however our events and meetings are open to all.
Our next meeting: April 19 at 10:35 in Xavier 201

Our events for spring semester are as follows:
NSNA Convention: April 5th-9th – Delta is sponsoring two students to go to the National Student Nurses Association Conference in Texas this year!
Blood Drive: April 17th – Information about tabling and donating can be found on our Facebook page or website closer to the date.
Relay For Life: April – We will have a booth with various health activities
UPS Workshop: April 26th, 6 – 9pm –
Being a member is not only a chance to boost the School of Nursing portfolio but network with people from other cohorts and different nursing fields too. We strive to be a standard for professionalism within the School of Nursing as well as the community at PLU. If you have questions about Delta Iota Chi or are interested in becoming involved and volunteering please email us at delta@plu.edu!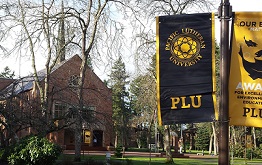 Academic Advising
Registration for Summer and Fall 2017 begins April 17th! If you have questions about what to take nest semester or need help with general academic planning, contact your faculty advisor or Tracy Pitt.
Reminders:
Sophomore I undergrad students: Please meet with your advisor go over your APC and turn it in to the SoN office by the April 28th deadline. See Tracy Pitt with questions.
Junior II undergrad students: Please meet with your advisor to conduct your Junior Review meeting and turn in the completed form to the SoN office by the May 12th deadline. See Tracy Pitt with questions.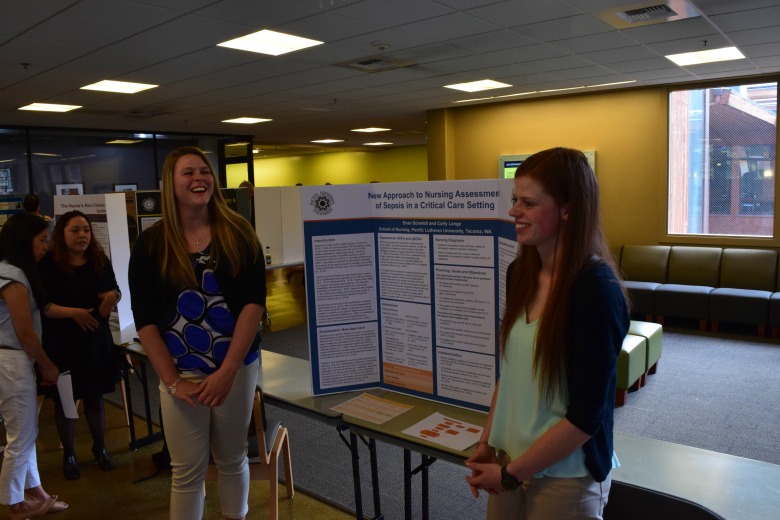 Upcoming Events
April 17, 2017 -Blood Drive – Information about tabling and donating can be found on our Facebook page or website closer to the date.
April TBA – Relay For Life:  April – Delta Iota Chi will have a booth with various health activities
May 12, 2017 – PLU School of Nursing Student and Faculty Research Day
May 13, 2017 – Delta Iota Chi – End of the Year BBQ/Auction – accepting donations for our silent auction email delta@plu.edu

May 25, 2017 – SoN Pinning Ceremony & PLU Commencement