Powell-Heller Conference: Empowerment March 12-14, 2014
Mission:
The Powell-Heller Holocaust Education Conference at Pacific Lutheran University teaches the history and the lessons of the Holocaust to students and educators throughout the Pacific Northwest. This conference believes that through this education and from the teachings of present day scholars we will create an understanding of mutual respect among people for future generations.
Speaker Biographies
Sam Brill of Valley Forge, PA is the child of survivors of the Holocaust who will tell his parent's story. His father not only survived, but was on the "Exodus." This ship reached Palestine in 1947, despite opposition from the British government, a year before the creation of the state of Israel. Brill's mother survived the Warsaw Ghetto, despite being a very young girl at the time. She used her so-called "Aryan" appearance and quick wits to survive as an illegal courier, moving in and out of the ghetto. She later moved to Israel, where she met and married Sam's father.
Renee Firestone is a survivor of Auschwitz. Born into a Jewish family in a region soon to become Hungary, Renee and her family were eventually rounded up and sent to Auschwitz. This included a younger sister who died as a victim of Dr. Mengele's practice of human experiments. She has lived for many years in Los Angeles and is well known for speaking about her Holocaust experience.
Klara Firestone is the daughter of Renee Firestone, and sits on the board of the Los Angeles Museum of the Holocaust. She is a psychotherapist interested in issues surrounding children of survivors, and she is both founder and president of Second Generation, Los Angeles.
Nelly Trocmé Hewett grew up in Le Chambon-sur-Lignon. This village of 2,500 was a part of a group of towns in central France which saved approximately 3,500 Jews from their death in the Holocaust. Hewett's father, Andre Trocme, a Huguenot pastor and pacifist, was one of the main leaders in the rescue efforts. Her mother, Magda, also played a crucial role, and Nelly spent her teenage years in this amazing community. She moved to the United States after the war, settled in Minnesota, and is now retired from a career teaching French.
Pierre Sauvage is a child survivor of the Holocaust and a child of Holocaust survivors. An Emmy Award-winning documentary filmmaker, Sauvage is the President of the Chambon Foundation, which he founded in 1982. Weapons of the Spirit won numerous awards, including the prestigious DuPont-Columbia Award in Broadcast Journalism (sharing the documentary award with Ken Burns' The Civil War series).
The film received two national prime-time broadcasts on P.B.S. A 25th-anniversary edition of the film, revised and remastered will be released in 2014. Sauvage's 2013 documentary Not Idly By—Peter Bergson, America and the Holocaust, won the Best Documentary Award at the Toronto Jewish Film Festival. The film provides the challenging and eloquent testimony of Peter Bergson, a militant Jew from Palestine who led a determined and controversial American effort to fight the Holocaust.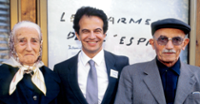 Robert P. Ericksen has written about theologians within Nazi Germany and churches in relation to the Holocaust, with a forthcoming volume on Christian teachings about Jews and a research project dealing with the Nazi period at Gottingen University. He sits on the Board of Editors of Kirchliche Zeitgeschichte and on the Church Relations Committee of the U.S. Holocaust Memorial Museum. In October 2007, Professor Ericksen was named Kurt Mayer Professor of Holocaust Studies.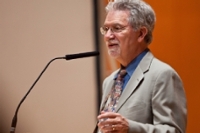 Christopher Browning teaches at the University of North Carolina at Chapel Hill as the Frank Porter Graham Professor of History. His research focuses on the Nazi Germany and the Holocaust. He has written extensively about the Nazi decision- and policy-making in regard to the origins of the Final Solution, the behavior and motives of various middle- and lower-echelon personnel involved in implementing Nazi Jewish policy and the use of survivor testimony to explore Jewish responses and survival strategies. Browning received his bachelor's degree from Oberlin College 1968 and his doctorate from the University of Wisconsin-Madison in 1975. He taught at Pacific Lutheran University from 1974 to 1999. He went to Chapel Hill in 1999.Browning was elected a Fellow of the American Academy of Arts and Sciences in 2006. He his best known for authoring the 1992 book Ordinary Men: Reserve Police Battalion 101 and the Final Solution in Poland.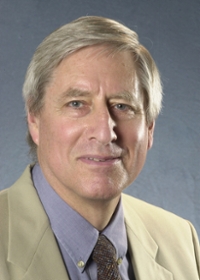 Ilana Cone Kennedy is the Director of Education for the Washington State Holocaust Education Resource Center. For almost 10 years, Ilana has worked with students, teachers, and the community of the Pacific Northwest to develop resources and teacher training to support Holocaust education. Ilana holds a Masters degree from the University of Connecticut, and a B.A. from the University of British Columbia. Ilana has attended numerous conferences on Holocaust and genocide education including those offered by the USHMM and the Jewish Foundation for the Righteous. Ilana has helped to plan and lead Holocaust study trips to Germany, Poland, the Czech Republic, and Hungary. Ilana is an Alfred Learner Fellow and a recipient of the Pamela Waechter Jewish Communal Award. Ilana is the proud mom of 2 children.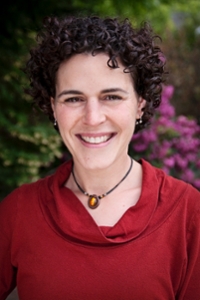 Hartmut Lehmann, Professor Emeritus at the University of Kiel, is the former director of the Max Planck Institute for History in Goettingen and founding director of the German Historical Institute in Washington, DC. Lehmann first gained international recognition as an authority on Pietism. He has also published extensively on questions having to do with 19th and 20th century German, including the place of Martin Luther in German nationalism, and the response of humanities in general to the Nazi state.
Susannah Heschel is the Eli Black Professor of Jewish Studies at Dartmouth College. Her scholarship focuses on Jewish-Christian relations in Germany during the 19th and 20th centuries, the history of biblical scholarship, and the history of anti-Semitism. Her numerous publications include Abraham Geiger and the Jewish Jesus (University of Chicago Press), which won a National Jewish Book Award and Germany's Geiger Prize, and The Aryan Jesus: Christian Theologians and the Bible in Nazi Germany (Princeton University Press).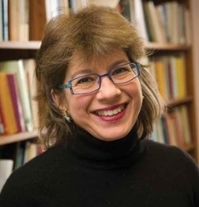 Frank Kline completed his doctoral studies at University of Kansas in Lawrence, Kan. His teaching experience ranges from second grade through ninth grade with primarily students with learning disabilities. He came to Pacific Lutheran University in the summer of 2011 from Seattle Pacific University where he had served 15 years. In 1991, Dr. Kline began his full-time service in higher education at Wichita State University where he served as an assistant professor of special education and chair of the Special Education program. This is also the time in which he began a migration from special education teacher preparation to general education teacher preparation. This migration was completed with his move to the Northwest in 1996 when he began work as the Chair of Elementary Education at Seattle Pacific University (SPU). Dr. Kline's work in higher education has always included some administration. However, his administrative experience began in earnest at SPU. Across his tenure there, Dr. Kline served as Chair of Elementary Education, Director of Teacher Education, Associate Dean, and Interim Dean. Dr. Kline began his tenure at Pacific Lutheran University in the summer of 2011. He now serves as the Dean of the School of Education at PLU.
Ann Vogel is Charles Wright Academy's international student coordinator working with international students, parents, host parents, and her CWA faculty colleagues to support international students. She holds a bachelor's degree in English and communications from Lewis and Clark College as well as a master's degree in technical writing and communications from Rensselaer Polytechnic Institute. She has been an exchange student to Iran and a Peace Corps volunteer in Oman. She has coordinated CWA's Global Teen Summit adult volunteers for many years.
Joel Zylstra, a 2005 graduate of PLU, directs PLU's Center for Community Engagement and Service, which exists to contact PLU students, staff and faculty with the local community. He has experience in community development and organizing in Tacoma, Cincinnati, and Nairobi, Kenya, where he designed and coordinated a master's program for urban leaders living and serving in slum communities. He holds a master's degree in educational leadership from Miami University in Oxford, Ohio.