Supervisor Scholarship for Alumni of Color
The PLU MFT Department is excited to be providing ongoing opportunities for our Alumni of Color to become AAMFT and WA State Approved Supervisors. We are committed to supporting diversity within our profession and increasing the number of Supervisors of Color in our state.
We tentatively plan on inviting qualified applicants to apply next in December 2022.
Requirements for Scholarship Applicants:
Must identify as an Alumnus of Color from PLU's MFT program
Must be a Licensed MFT in good standing in Washington State
Must be a current member of AAMFT (Clinical Fellow)
Preference for MFTs with two or more years of experience post-licensure
Must be able to commit to the full supervision training process:

provide 180 hours of supervision to interns or associate therapists for the AAMFT track
provide 25 hours of supervision to interns or associate therapists for WA track
PLU MFT Scholarship for AAMFT Supervisor Track covers costs for:
30-hour AAMFT Supervisor Course
36 hours of Supervision of Supervision with Approved AAMFT Supervisor
AAMFT Approved Supervisor Application Fees and initial dues for AAMFT Approved Supervisor
PLU MFT Scholarship for WA State Supervisor Track covers costs for:
15-hour AAMFT Supervisor Course
15 hours of Supervision of Supervision with Approved AAMFT Supervisor
Alumni of Color Supervisor Scholarship Recipients
We feel honored to introduce our Alumni of Color Supervisor Scholarship Recipients: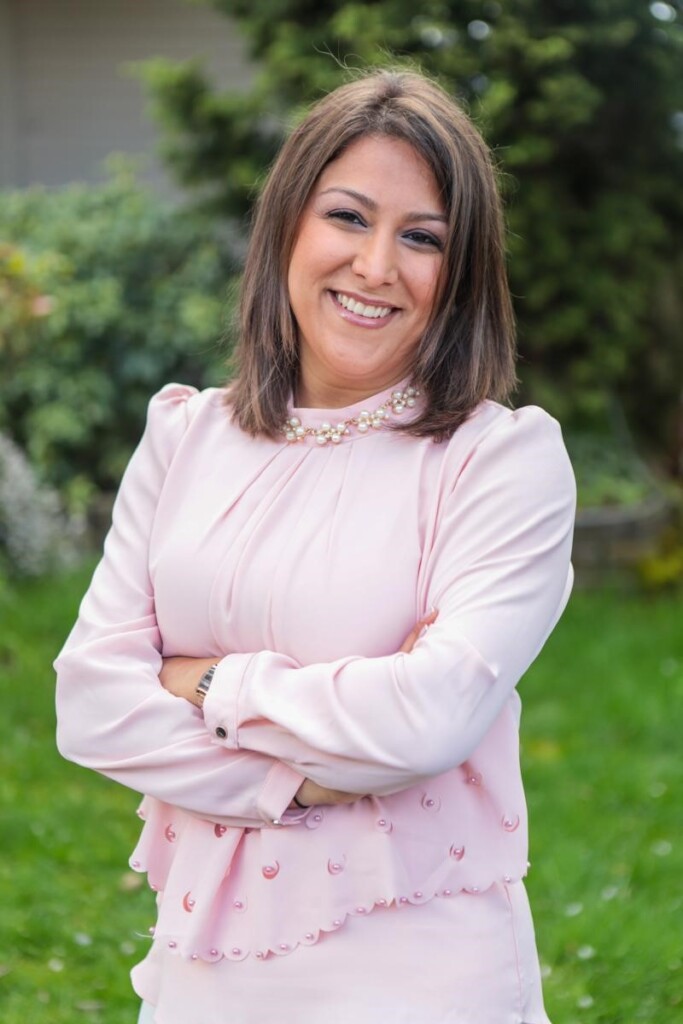 Shiva Sabet-Kazilas, LMFT, Approved AAMFT Supervisor 2021
I was born and raised in a middle class, Baha'i family in Iran. I became interested in the PLU Marriage and Family Therapy Program while serving the refugee population in Iran. I attended the PLU MFT program as the first Iranian Baha'i and graduated in 2013. I have worked in community mental health serving children and families, adults and older adults in Pierce and King counties. Currently, I am completing the process to obtain my AAMFT approved supervisor designation.
My clinical work can be described as relational, collaborative, strength based and process focused. I utilize Narrative, EFT and Solution Focused Therapy interventions in my work. My professional interests include working with refugee families and asylum seekers in processing their trauma, couples, seniors, grief and loss, and Perinatal and Postnatal mental health. I advocate for gender and racial equity, and accessible education for everyone.
Together with my Lithuanian husband, we are raising two young children in the Greater Seattle Area. In my personal time I enjoy dancing, traveling, baking, reading, serving the community, and discovering the world together with my family.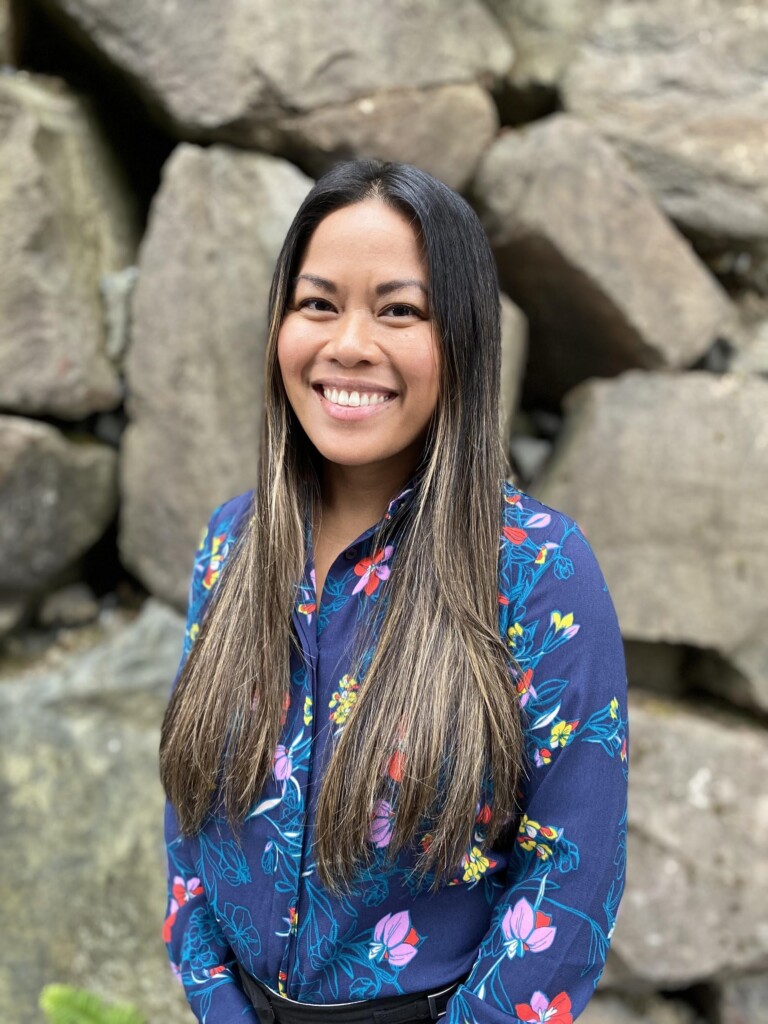 Tina Hanson, LMFT
I graduated from the PLU MFT program in 2012. Since 2016, I have worked with adults, couples, and families at Beyond Solutions Counseling. Prior to that, I worked with Southeast Asian, Pacific Islander and African American youth and families in various community mental health settings.
My clinical work focuses on the BIPOC community, trauma, and attachment. I utilize Emotionally Focused Therapy to assist couples in having conversations that rebuild trust, reduce emotional intensity, and restore their longings and desires. In addition, my work with individuals promotes healing, building strong connections and creating a sense of agency to live a meaningful and fulfilling life.
I have been in a multiracial relationship for over 10 years and have two young bi-racial daughters. I was raised in a working class refugee family in south Seattle. I understand that relationships require intention and investment and believe in the healing power of secure and healthy relationships.
Website: www.beyondsolutionslmft.com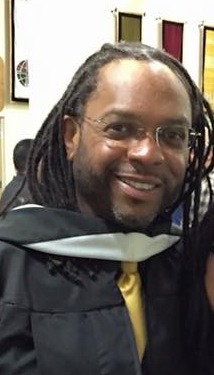 Miles Hall, MA, LMFT
Hello, I'm Miles,
As a Clinical Supervisor,  my approach is one of inclusion, proactivity, and accountability. I'm highly creative and enjoy discussing scenarios, case studies, role-plays, and treatment plans. I like looking toward the future and potential solutions that help clients both repair past hurts and build a solid foundation for positive interactions in the future.
As a therapist seeking supervision, you can expect a focus on ethical practice, and intentional energy that welcomes and embraces your context and that of your client population. My process is to meet people where they are; view them holistically; be non-pathologizing; accounting for both clinical theory and lived experiences. You will find me to be passionate about BIPOC/minority issues, exercising agency and voice, and social justice across all demographics.
Expect to engage in conversation around these topics regarding clients as their identities and experiences are impacted by these things daily.
I have additional training in clinical hypnotherapy, EFT, RLT, and EMDR therapies, Conflict Mediation, and Relationship/Life coaching. My future endeavors include completing post-graduate work, writing, & launching our podcast focused on mental health and different approaches to issues based on culture, race, gender, and age.
Miles
"The bravest acts at times demand the most vulnerability, and you are Brave!"
Websites: www.sunrisefamilytherapy.com/ www.sunrisecouplestherapy.com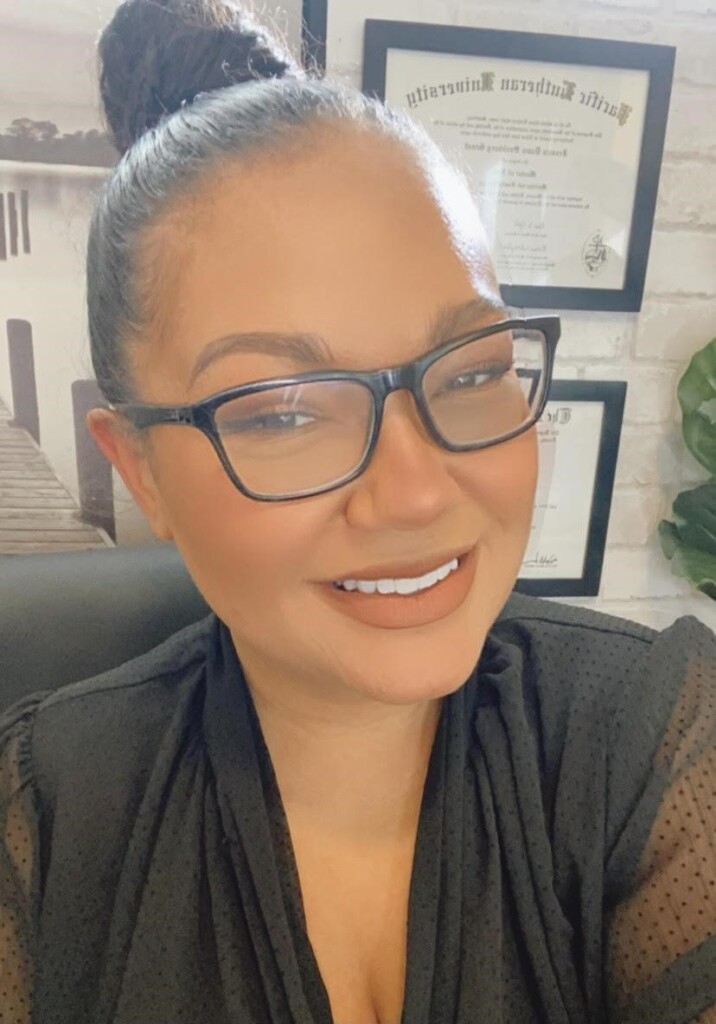 Jessica Grout, MA, LMFT, CHMHS, EMMHS
Pronouns: She/her/hers
Professionally, I am a Marriage and Family Therapist, licensed in both Washington and Oregon. I have also been credentialed as a Mental Health Professional (MHP), Child Mental Health Specialist (CMHS) and Ethnic Minority Mental Health Specialist (EMMHS).
I graduated from Pacific Lutheran University with a MA in Marriage and Family Therapy. I have spent my career working with individuals, couples and children ages 3-17 on issues such as anxiety, depression, anger management, social skills, grief and loss, trauma, racial identity, parenting, etc.
I have worked in multiple settings in the mental health field for the past 10 years from community mental health to behind the scenes for an insurance company and now in private practice. My practice aims to limit accessibility concerns through telehealth and promote healing.
My style, in both therapy and in life, is collaborative, personable and non-judgmental. Personally, I was raised all over the world in a multiracial military family, which most definitely sparked my passion for understanding people and their stories.
I am a football wife and the proud mama of two incredible little humans.
I love animals, crafting/woodworking and anything that allows me the joy of getting to see the world through my sons' eyes.
INFJ, Enneagram 2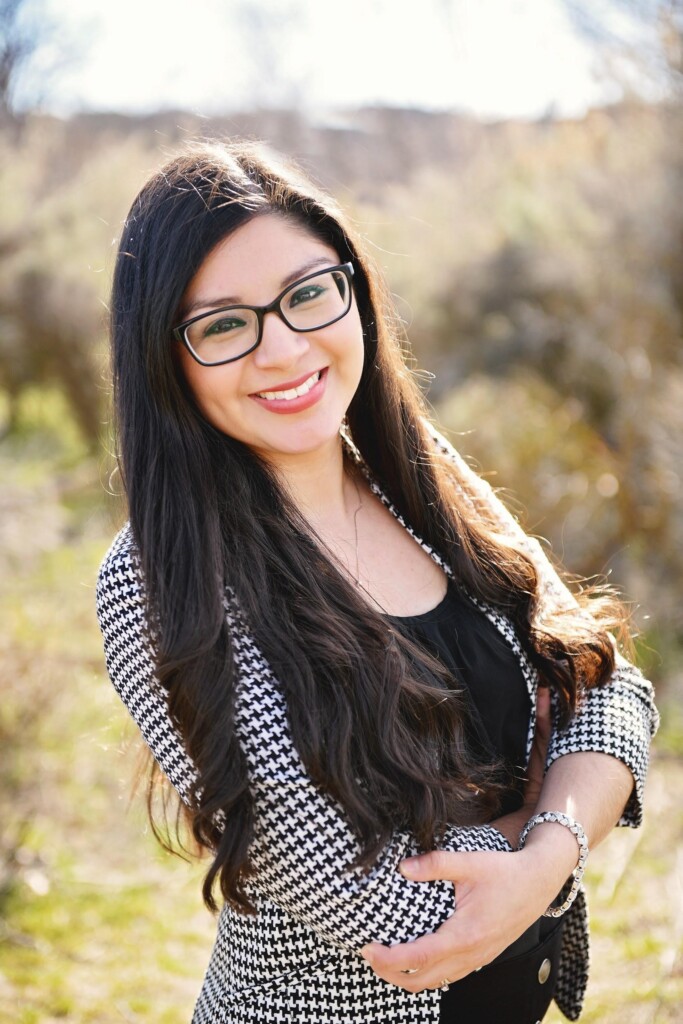 Jessica Infante-Castro, LMFT
I am part of the 2015 PLU Marriage and Family Therapy cohort. I embarked on my professional career in community health, and in 2017, made a transition to academic counseling. I am currently a high school counselor in Eastern Washington and have a small private practice.
As a daughter of Mexican immigrants who work the lands of the Columbia Basin, what makes my work even more special is that I returned to my hometown and am supporting rural students, many who share my background. I enjoyed working with adolescents and their families.
I am passionate about promoting family healing and secure attachments. My modalities of choice include emotion focused and solution focused therapy. I continue to work with under-represented and marginalized communities and provide services for many Spanish speaking and low-income families.
My two greatest values are family and education. I enjoy volunteering my time on the Hispanic Academic Achievers Program (HAAP) scholarship committee. My self-care activities include dancing with my two children and partner, scrapbooking, and watching series on Netflix.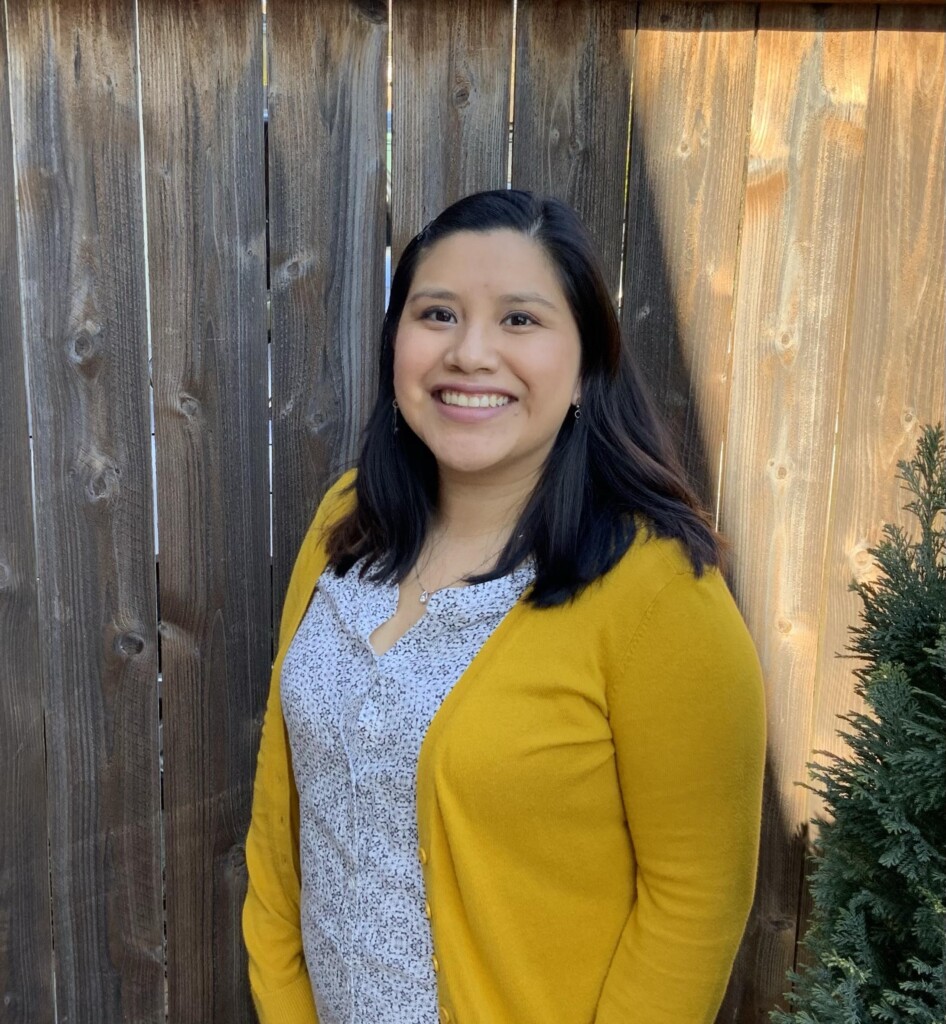 Ireri Kang, LMFT
A recipient of the WAMFT scholarship and awarded Student of the Year in 2011,
I graduated from the PLU MFT program in December of 2012. Upon graduating, I worked at a non-profit agency as a bilingual Child and Family Therapist for both Spanish and English. During this time, I underwent additional supervision to become an Ethnic Minority Mental Health Specialist and provided consultation for therapists working with the Hispanic population.
I gained additional experience facilitating group therapy sessions and working with the Birth to Five population. I transitioned to a corporate setting as a Behavioral Health Service Manager specializing in psychotropic medication utilization, through which I have gained knowledge on psychotropic medications, off label use, and the strength in collaboration with various providers.
I opened my private practice in 2019 and look forward to becoming a clinical supervisor.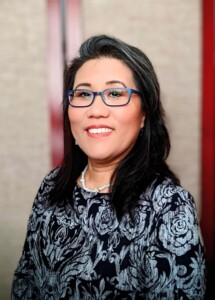 Kelly Mokihana Ellingson, MA, LMFT
I am Native Hawaiian, a descendent of Hawai'i where my genealogy stretches back a
hundred generations, and the place where my piko is buried. I am passionate about
learning the history of my own people as well as other Native/Indigenous peoples. I
want to learn of the parts that were never taught to me in the American educational
system, hearing the stories and narratives from the Native perspective.
I graduated from the PLU MFT program in December 2018. I currently work in
community mental health serving children, teens, and young adults along with their
families in King County. I am grateful for this opportunity and look forward to this full
circle moment for me. Mahalo nui loa!