Internship Sites
PLU's MFT Department partners with six local community mental health agencies and an AAMFT Approved Supervisor at each site.
We guarantee our practicum students an internship placement at one of these sites.
Each site has the same objective of giving interns practical experience in the mental health field, however, each site has unique qualities and opportunities for growth as a therapist. In addition to the practicum sites, the MFT Department has a relationship with The Hoarding Project (THP) where students may volunteer and gain additional clinical hours.
Placements are determined by the interest of the student and space availability at the practicum site.
The Couple and Family Therapy Center - our on-site community clinic at PLU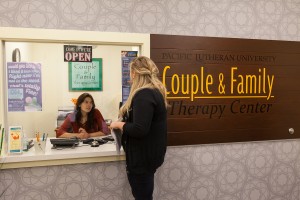 Every student in the program will spend their first semester of practica here performing therapy with a co-therapist from their class. Students will work with a wide range of clients, which include individuals, families,and couples. This site offers therapist-in-training the opportunity to observe their colleagues perform therapy sessions from behind a one-way mirror. Students will meet with a supervisor for 2 hours per week to confer about cases and discuss any questions or concerns they may have.
Integrated Therapy Services NW, University Place, WA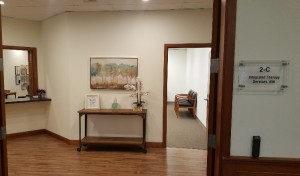 Integrated Therapy Services is located approximately 13 miles from the PLU Campus. All therapists-in-training work with a wide variety of clients including children, teens, adults, couples, families, and the perinatal and postnatal population. This internship site offers the unique experience of being in a private practice setting while also being supported and surrounded by a group of systems-trained therapists. We are committed to providing innovative treatments and personalized wellness. We do this from a basis that employs the valuable contributions of the field of Marriage and Family Therapy, Social Work, and Mental Health Counseling as well as current and new research that supports specific evidence-based courses of treatment. In this way, we are able to provide an approach to treatment that embraces the past, looks to the future with hope, and makes space in the present for change. We are proud to offer our services to Tacoma and all of Pierce County.
MultiCare Behavioral Health and Children's Therapy Unit, Puyallup, WA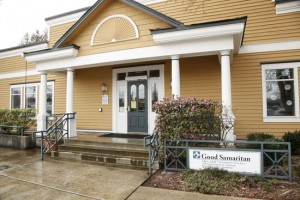 This clinic is located approximately 15 minutes from the PLU campus. All therapists-in-training work with a wide variety of clients including older adults, children, and families in crisis situations and the chronically mentally ill. This internship site offers a unique experience for therapists to interact with the medical community.
MultiCare Good Samaritan Hospital Behavioral Health, Puyallup, WA
Pathway to Change Counseling Services, Tacoma and Puyallup, WA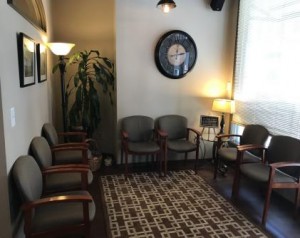 Pathway to Change Counseling Services (PTS) has two locations, Tacoma and Puyallup. PTS provides therapy for children, adolescents, adults, couples and families, specializing in treatment for: depression, anxiety, trauma and PTSD, sexual abuse, ADHD/ADD, anger, mood disorder, behavioral problems, conflict resolution, OCD, grief counseling, parenting support, LGBTQ, gender identity, stress management and more. We believe that one of the essential ingredients for therapeutic change is trust between the therapist and client. Clients are encouraged to set their own goals for therapy and to be full and active participants in their own treatment. Guided by the client's needs and issues, we use a variety of tools drawing from many therapeutic approaches, such as Solution-Focused Therapy, Emotionally-Focused Therapy and Cognitive Behavioral Therapy.
Pathway to Change Counseling Services, Tacoma and Puyallup, WA
Navos, Seattle, WA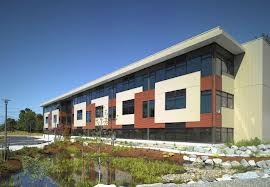 This clinic is located approximately 50 minutes from the PLU campus. Navos is one of the largest mental health service providers in King County, offering the full spectrum of services. Interns at Navos work mainly in the Child and Family Services Department where they have the opportunity to work with families from diverse cultures and ethnicities.
Puyallup Tribal Health Authority, Kwawachee Counseling Center (KCC), Tacoma, WA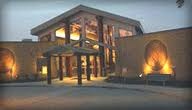 The Puyallup Tribal Health Authority provides medical, dental, pharmacy, outpatient treatment and counseling/crisis advocacy services to over 9,500 active patients.
The Kwawachee Counseling Center (KCC) provides culturally-rooted outpatient mental health services utilizing a traditional holistic model of wellness that incorporates mental, physical, spiritual, and emotional needs of the clients. KCC staff combines this traditional model with an integrative therapeutic approach when working with clients and their families. KCC works with all ages and problems across the continuum of care including clients who are at risk to develop problems as well as clients who suffer from serious and persistent mental illness (SPMI). Counseling services include clinical screening, diagnostic interviewing, individualized treatment planning, individual, family, couple, and group therapy.
Puyallup Tribal Health Authority, Kwawachee Counseling Center (KCC), Tacoma, WA
Chaplain Family Life Center (CFLC) at Joint Base Lewis-McChord (JBLM)

The CFLC is approximately 30 minutes from PLU's campus.  The mission of the CFLC is to provide an intern site for Master level students and provide supervised counseling for military personnel and family members on Joint Base Lewis-McChord (JBLM).  The CFLC operates under the guidance and direction of the Office of the Chief of Chaplains and Army Regulation 165-1 as a chaplain counseling center. Many clients come to the CFLC with an expectation of receiving professional counseling that includes a focus on spiritual values and resources.  All interns will complete additional training in theological integration and military culture and terminology.
The Hoarding Project, Tacoma, WA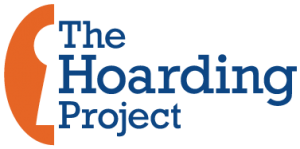 The Hoarding Project (THP) is located approximately 17 minutes from the PLU campus. PLU students may apply to volunteer at THP and gain clinical hours in addition to working at their primary clinical internship. THP is a 501(c)(3) non-profit, public charity that works to promote an effective, ethical, and sustainable response to hoarding in communities, through research, education and prevention, and systemic, collaborative approaches to treatment. Therapists-in-training will have opportunities to develop skills in assessment and collaboration with related professionals in work with people who hoard and their families, through direct client work as a member or leader of stress management teams, facilitators of support groups, and active members of community task forces. Volunteers can expect to receive opportunities to engage in project development, education and training, and social advocacy and outreach.
The Hoarding Project, Tacoma, WA