Development Opportunities and Resources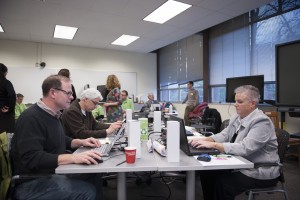 A variety of development opportunities and resources are available for faculty interested in online learning tools and strategies. The Pacific Lutheran University Teaching Online (PLUTO) program is one opportunity where faculty can participate in a comprehensive training and development program to design a blended or online course.
If you're interested in simply learning more about how to use online tools and technologies effectively, Instructional Technologies offers workshops, videos, and help guides.
On-demand video tutorials