Dr. J. Hans and Thelma Lehmann
Between 1972 and 1992, Dr. J. Hans and Thelma Lehmann gave PLU 28 pieces of African art.  In 2005, Thelma Lehmann gave one more piece  (Boat with Warriors; accession no.2005-01-001) and promised additional pieces only if PLU had a place to display them. In 2007, Mrs. Lehmann died before any more gifts were given. The connection with the Lehmanns grew out of their relationship with Dr. Richard Moe, who at the time was the Dean of the School of Arts at PLU. Together with Hans Lehmann, he was instrumental in PLU hosting the Robert Joffrey Ballet on campus for three summers, from 1967-69. This summer residency, including several sold-out performances, was part of an NEA initiative to bring ballet to a broader audience and give dance companies creative time away from New York City.
In 1972, in recognition of PLU's support for the Joffrey, the Lehmanns gave PLU a Senufo Bird (porpianong) attributed to Côte d'Ivoire (accession No. 1972-01-001). Prominently displayed in the Mortvedt Library at the base of the main staircase (until moved to the second floor in 2013), "Big Bird" became a campus favorite. Nurtured by Dick and Marcia Moe, the relationship between the Lehmanns and PLU grew. Following a verbal commitment to exhibit any additional gifts the Lehmanns might give, they added nine additional pieces in 1977 and 18 more from 1983 to 1992, creating what immediately became one of the most significant collections of African art in the Northwest (Richard and Marcia Moe, Personal Communication, May 27, 2015). Today the collection remains showcased in PLU's Mortvedt Library, with many objects still exhibited in cases and on pedestals originally designed and positioned by Mary Davis, an architect and spouse of George L. Davis Jr., who served on the university's Board of Regents (1975-87).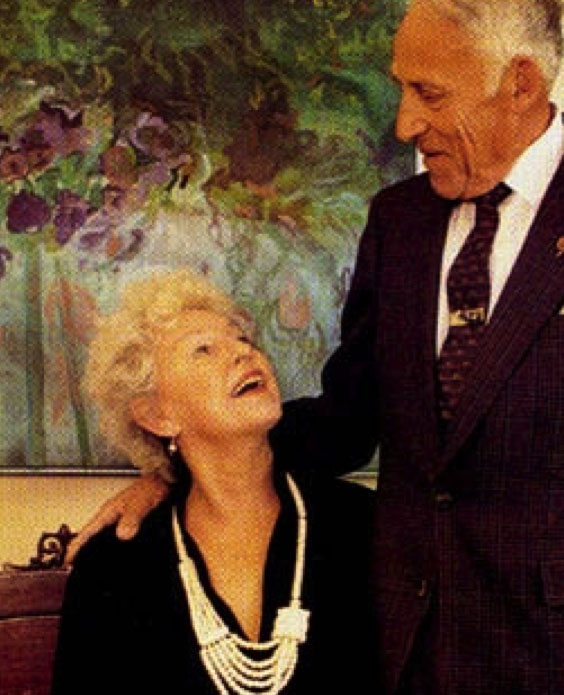 How did the Lehmanns become collectors? In 1963, Hans Lehmann (1912-66) volunteered his medical skills on the hospital ship HOPE, which was then anchored off the coast of Guinea. Noting that his wife, Thelma, lacked interest in what he called "tribal art," he brought home only three pieces. "However, the presence of these masks and statues kindled in both of us an ever-growing desire to go to Africa and learn more about the customs and artistry of the West Africa tribes," he said. The next time Hans volunteered, Thelma accompanied him to Africa, and so grew their love and appreciation for African art. From their travels into the countryside and visits to markets and dealers, he said, "It became almost a competitive endeavor to excel in the knowledge and identification of [African art]." What began with a few masks and figures became a significant collection. As Thelma put it, "The spell was cast."
Thelma Lehmann (1916-2007), who was herself a recognized painter, noted that in this competitiveness she "was always looking for the undiscovered piece to prove, I suppose, that my artist's eye was reliable." Their approach to collecting and issues of "authenticity" was broad. She reports that in working with one particular dealer in Cote d'Ivoire, they had a good sense that if when being shown a piece in a market or shop he commented, "That is very interesting," she would know it was not an original ritual object. But once, when looking at a Baule figure [from Côte d'Ivoire], he noted, "That is very interesting," and she bought it anyway. Later, when he questioned her, she explained, "'I know it's new and was carved for the commercial trade instead of tribal use, but the carver was an artist, and I relate strongly to the figure." It may have seemed an arbitrary acquisition at the time, but it felt instinctively right, since being old and used ritually is not enough to qualify an African object as a work of art. What they found in all the pieces they collected was what Thelma described as "admiration, awe and enchantment."
The Lehmanns' travels and collecting brought them many wonderful opportunities to learn about other peoples and their traditions and cultures, which from 1969-82 they shared with the region through their Gallery Nimba (1968-82). As they promoted and shared their love of African art, for a time through the gallery, they inspired this same appreciation in others. Some of these folks became collectors themselves, among them Dr. Oliver E. Cobb.
More on the Lehmanns and their collecting can be found in:
"African Tribal Art Collection: Catalog." Pacific Lutheran University Archives and Special Collections, n.d. (c.1977-1978)
Bravmann, R.A. The Poetry of Form: The Hans and Thelma Lehmann Collection of African Art. Seattle, WA: The Henry Art Gallery, University of Washington, 1982.