The 44th Annual Walter C. Schnackenberg Memorial Lecture

The Importance of Migrant Voices and Perspectives
This year's Walter C. Schnackenberg Memorial Lecture will take place on Thursday, March 8, 2018 in Anderson University Center's Scandinavian Cultural Center.
T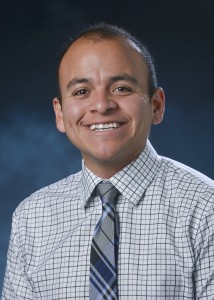 he Wang Center is pleased to partner with PLU's Department of History to embed the 44th annual Walter C. Schnackenberg Memorial Lecture into the 8th Biennial Wang Center Symposium's lineup. The lecture will be delivered by Dr. Fredy Gonzalez, Assistant Professor of Latin American History at the University of Colorado Boulder. Dr. González is the author of Paisanos Chinos: Transpacific Politics among Chinese Immigrants in Mexico, published by the University of California Press. His work has received the Oscar O. Winther and Bert Fireman Awards from the Western History Association. He is currently working on a transnational history of the Chinese sworn brotherhood, the Hong Men Chee Kung Tong. In 2016-2017, he was a Fulbright Scholar in Taipei, Taiwan.
Annual Raphael Lemkin Lecture and Award Ceremony
Violence, Espionage, & Anti-Semitism: British & Soviet Spy Ops Against Boston's Christian Front Organization, 1940-1945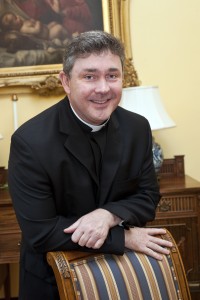 Father Charles R. Gallagher, S.J., of the history department at Boston College will speak about his
explorations of a heretofore unknown set of intelligence relationships involving Nazi, British, and Soviet spy networks in Boston during World War II.
Along with the lecture, each year, PLU offers students a chance to participate in a Lemkin Essay Contest. Students are asked to write a 7-10 page essay on the topic "Genocide: What does it mean to you?" A panel of faculty members judge the essays. The first place essay winner will be awarded $750. Second place award is $250. All essay contributors are invited to attend the Lemkin Lecture on April 3, 2018, where the awards will be announced.
History Department Capstone Presentations
May 15 & 17, 2018
11:45 – 1:35
Anderson University Center 133
May 21, 2018
11:00 – 12:50
Morken Center 103: Public Events Room
2017 Benson Business and Economic History Fellows to Present

On Friday, December 8, 2017, three PLU students will present the results of their summer research in a public presentation connected to the Business and Economic History program. The presenters are Michael Diambri, Teresa Hackler, and Alex Lund. Please come to the presentations, open to the public, from 2:30 p.m. to 3:30 p.m. in Xavier 250. For more information, contact Benson Chair Michael Halvorson (halvormj@plu.edu).
Phil Nordquist Delivered the 2017 Harstad Lecture
"Bjug Harstad: A Man For All Seasons"  October 9, 2017
Bjug Harstad was a remarkable man, sturdy, plain-spoken, determined and administratively able. Without his leadership the Lutheran church among Norwegian Americans in the Pacific Northwest would have been much slower to develop and Pacific Lutheran University might not exist. He was a man of many parts, a man for all seasons.
Phil Nordquist '56 is Professor Emeritus of History and a frequent speaker on PLU's History. While a PLU student, he played football and basketball for Marv Harshman, wrote for the Mooring Mast, and was active in student government. He received his M.A. and Ph.D. degrees from the University of Washington and taught at PLU from 1963 until his retirement in 2005.
The Thirteenth Annual Dale E. Benson Lecture in Business and Economic History
A Conversation with Brad Tilden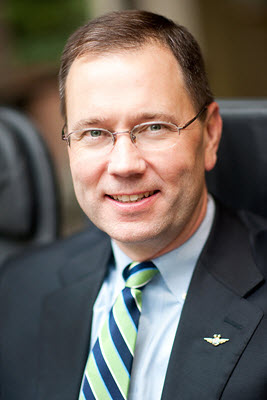 What moments of imagination led to the success of Alaska Airlines? PLU students, faculty, and alumni learned first hand on October 17, 2017, when Alaska Airlines CEO Brad Tilden engaged the capacity crowd in a lively conversation about the past, present, and future of Alaska. Mr. Tilden and a panel of faculty experts discussed Alaska Airline's labor practices, environmental policies, and economic impact on the Northwest region.
Panelists: PLU Faculty panelists at this event included Bridgette O'Brien (Religion), Sergia Hay (Philosophy), Mark Mulder (School of Business), Norris Peterson (Economics), and Master of Ceremonies Michael Halvorson (History).
Mr. Tilden is a PLU alum (1983) and former member of the Board of Regents. Under the leadership of Mr. Tilden and his team, Alaska has earned recognition for ranking highest in customer satisfaction among traditional North American carriers for nine consecutive years. The airline has been widely recognized for its philanthropy, community service, and environmental stewardship.
Tenth Annual Powell-Heller Conference for Holocaust Education
The 2017 Conference, "Synagogue & Church", took place November 1-3, 2017 on the PLU campus.
The conference explored the controversial role of the Roman Catholic Church and its relationship to the events of the Holocaust. Speakers presented on the heated debate about the role of Pope Pius XII, and examined the role of Catholic anti-Semitism, inaction by many Church leaders, and actions taken by those resisting the Nazis. The audience also learned about courageous stories from individual Catholics who resisted, such as Bernhard Litchenberg.
For more about the conference, visit https://www.plu.edu/holocaustconference/