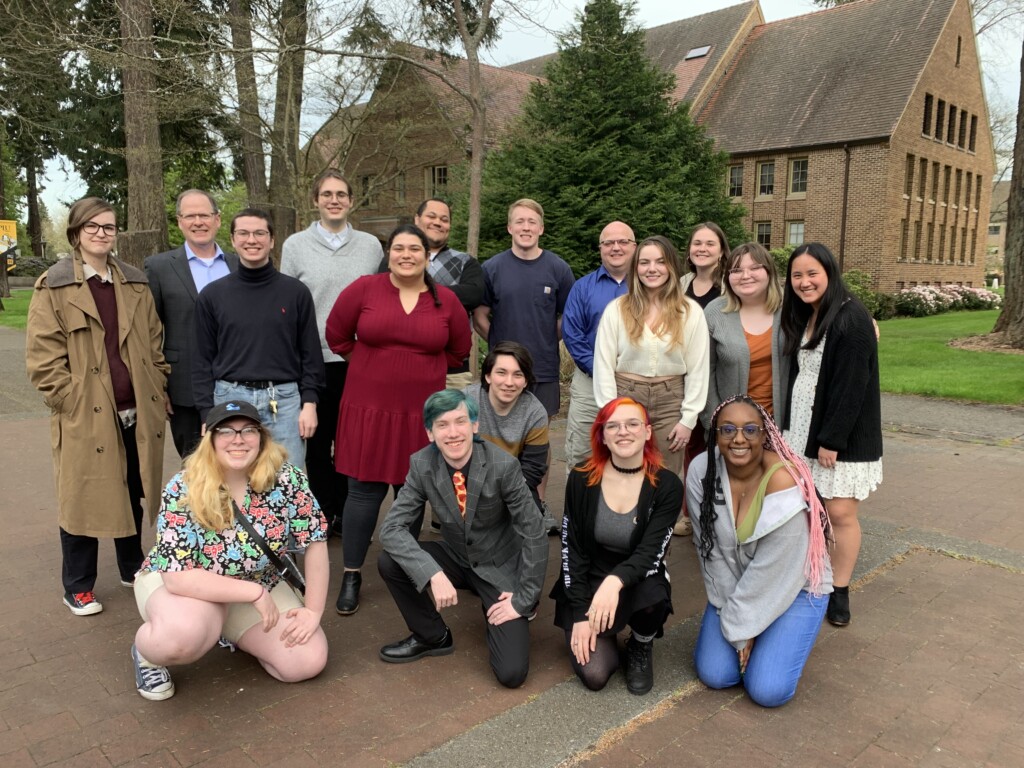 The Spring 2022 History capstone class (Hist 499) with Professor Halvorson.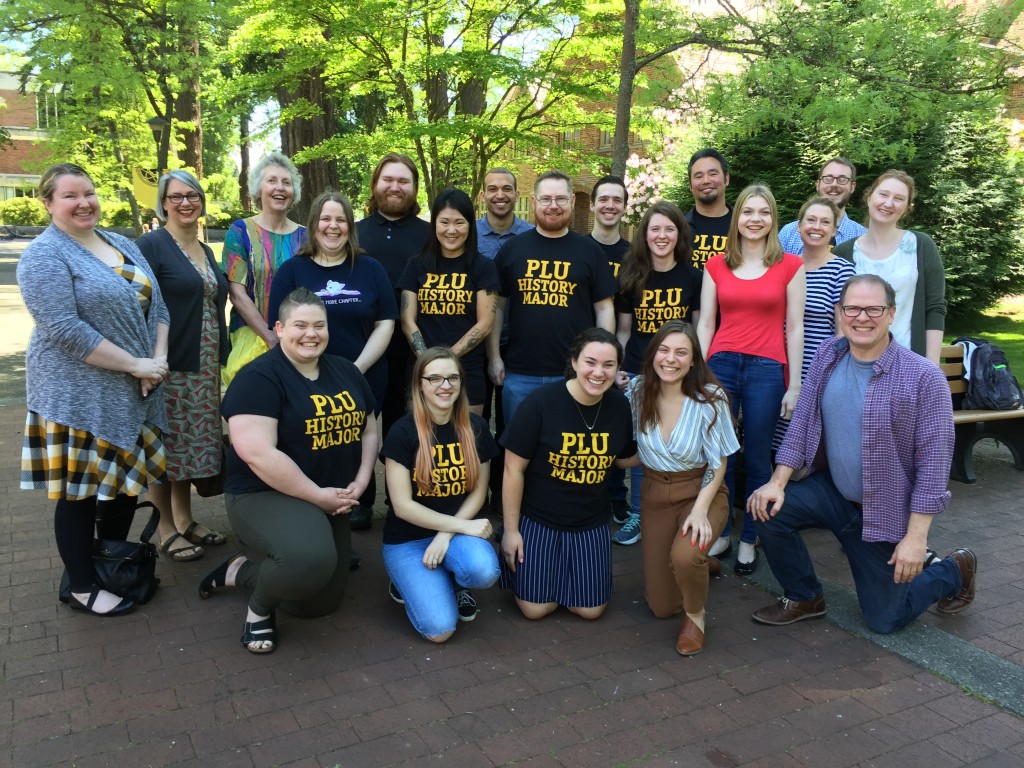 History students and faculty celebrate the end of the 2018-2019 academic year.
Happy History majors celebrate completing their Spring 2018 capstone presentations to enthusiastic audiences. From left to right, front row, Kayla Abler, Alicia Sprague, Siobhan Flanagan, and Rachel Watkins; back row, Molly Munsterman, Michael Diambri, Kate Wiley.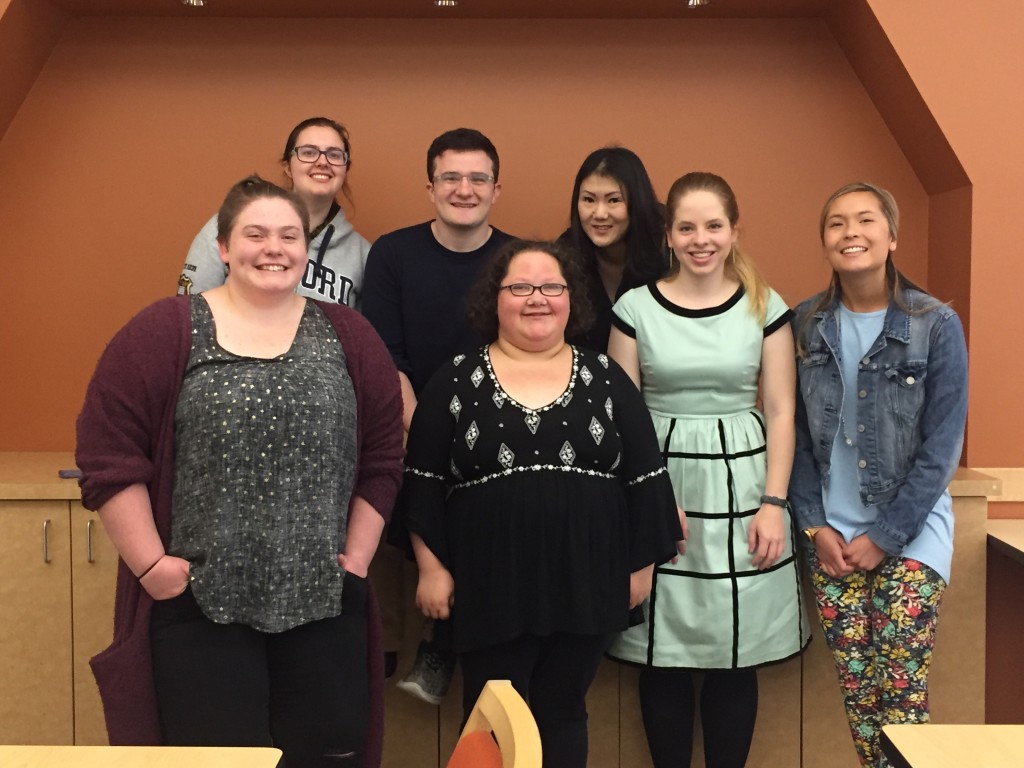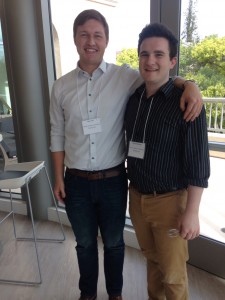 In April, 2018, senior History majors Alex Lund (left) and Michael Diambri (right) presented their Benson summer research projects at the Northern California Regional Phi Alpha Theta conference. History students can follow in their footsteps by applying for a student-faculty research project in Holocaust Studies or Business and Economic History. (Applications due in April for the following summer.)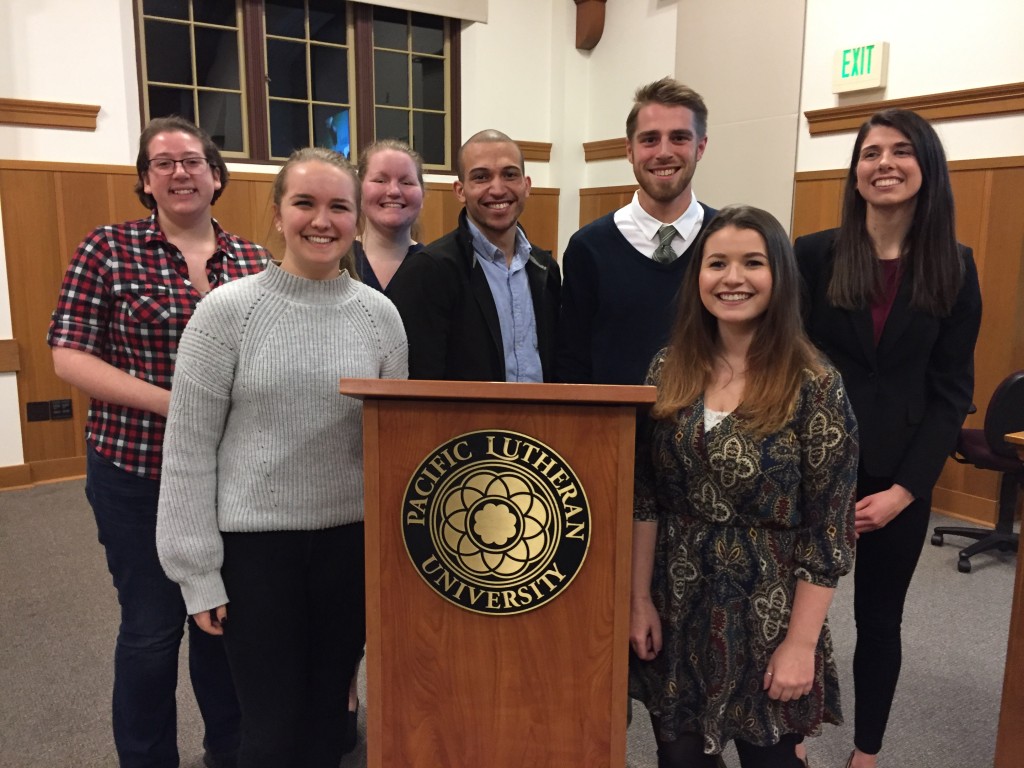 All PLU History majors take the Hist 499 Capstone class and prepare a substantial research project that they also share on campus. Fall 2017 Capstone students here (left to right) in Xavier Hall: Rachel Friedland, Courtney Olsen, Victoria Rendt, Damian Alessandro, Owen Brenno, Allie Lacombe, and Teresa Hackler. Photo: Halvorson
A selection of History majors and faculty enjoy the sun after the annual History party, May 19, 2017. Congratulations, graduates! Photo: Halvorson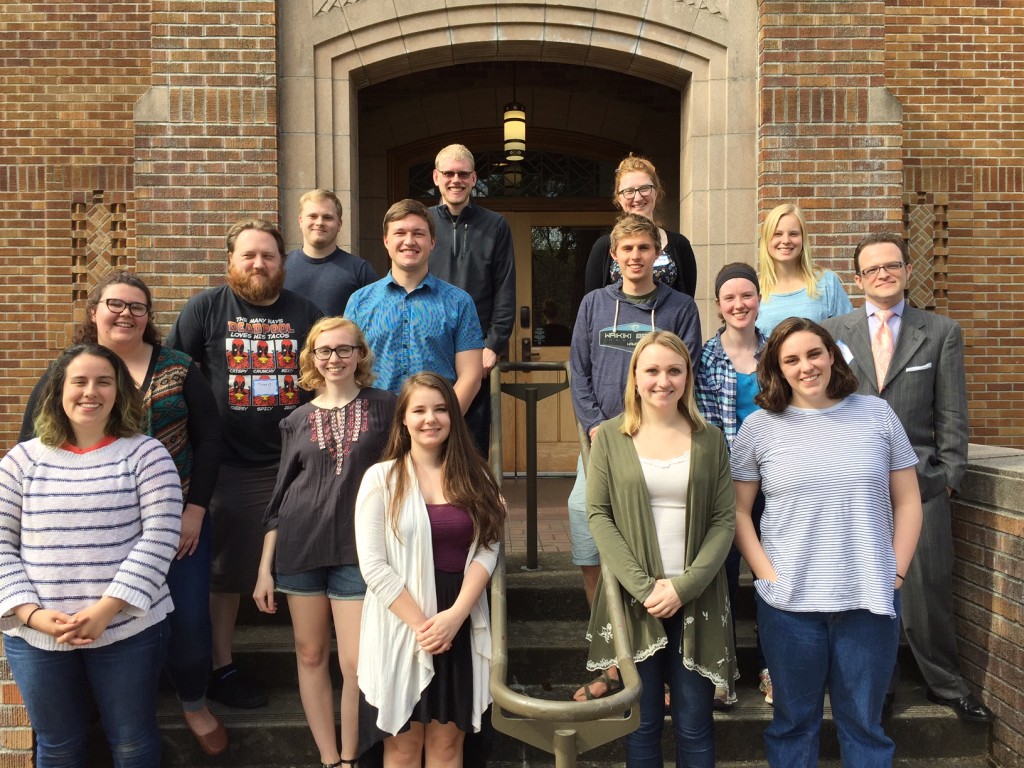 Spring 2017 History of Technology class in front of Xavier Hall
Professor Gina Hames leads a group of History students to Bolivia. The History department typically offers a study-abroad trip each J-term.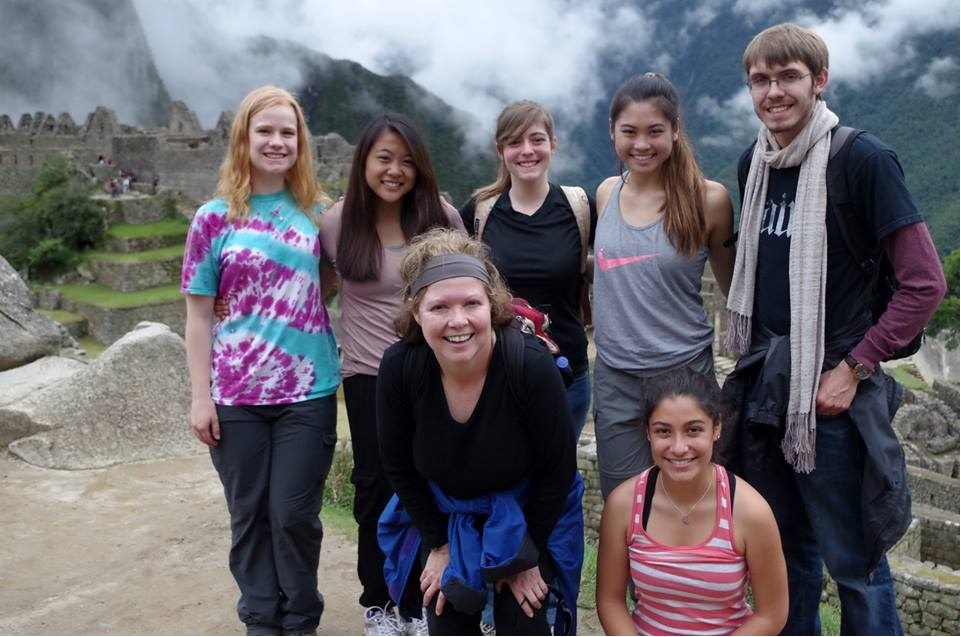 PLU History majors and friends hike Mt. Rainier's Wonderland Trail, Sept. 2016.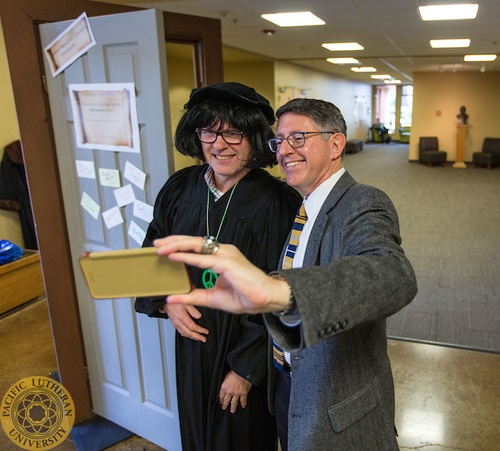 Professor Halvorson plays Martin Luther as President Krise takes a selfie. 499th Anniversary of the Reformation, October 31, 2016, Anderson University Center. Students were asked "What would you reform today?"