Photo Gallery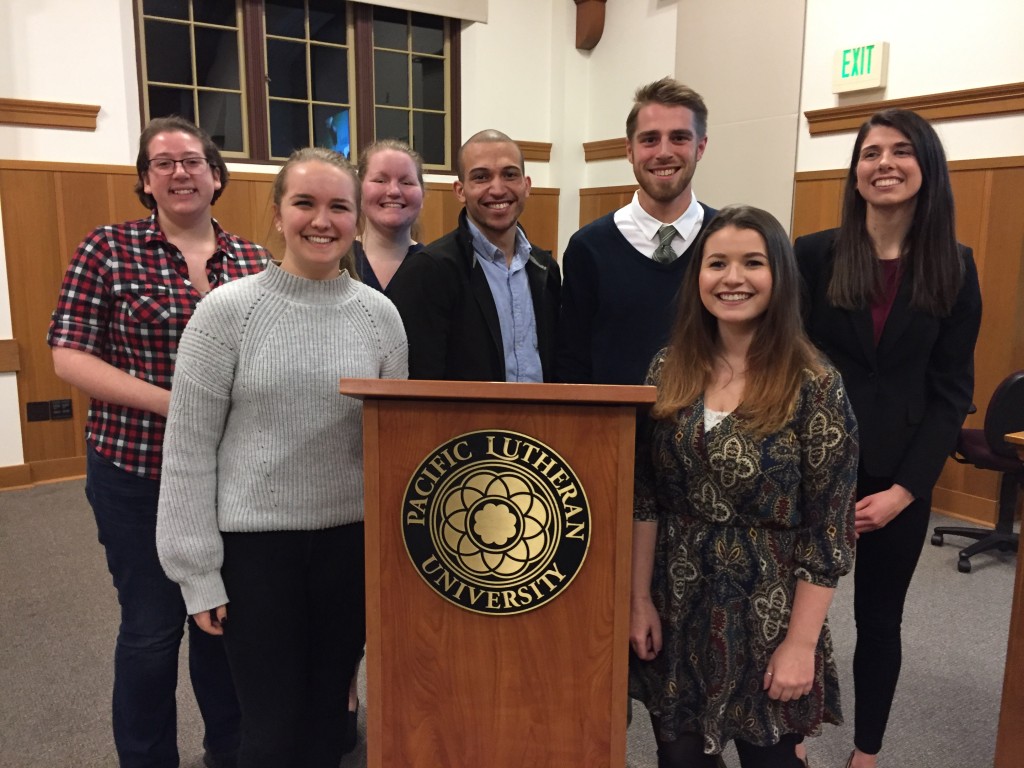 All PLU History majors take the Hist 499 Capstone class and prepare a substantial research project that they also share on campus. Fall 2017 Capstone students here (left to right) in Xavier Hall: Rachel Friedland, Courtney Olsen, Victoria Rendt, Damian Alessandro, Owen Brenno, Allie Lacombe, and Teresa Hackler. Photo: Halvorson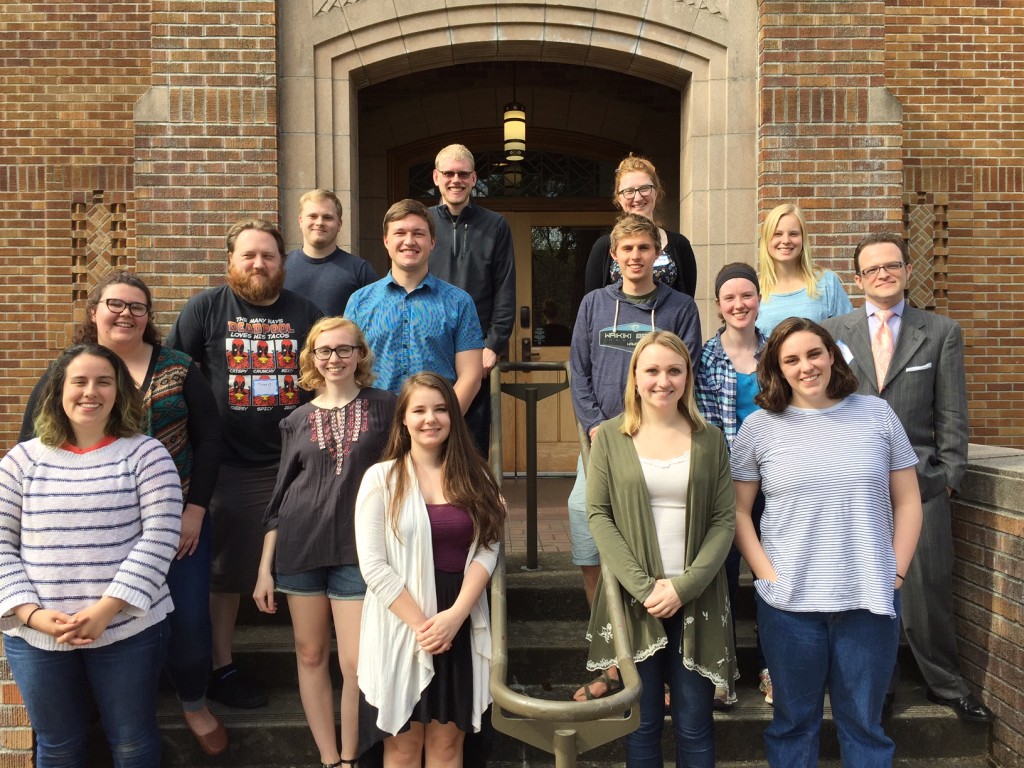 A selection of History majors and faculty enjoy the sun after the annual History party, May 19, 2017. Congratulations, graduates! Photo: Halvorson
Spring 2017 History of Technology class in front of Xavier Hall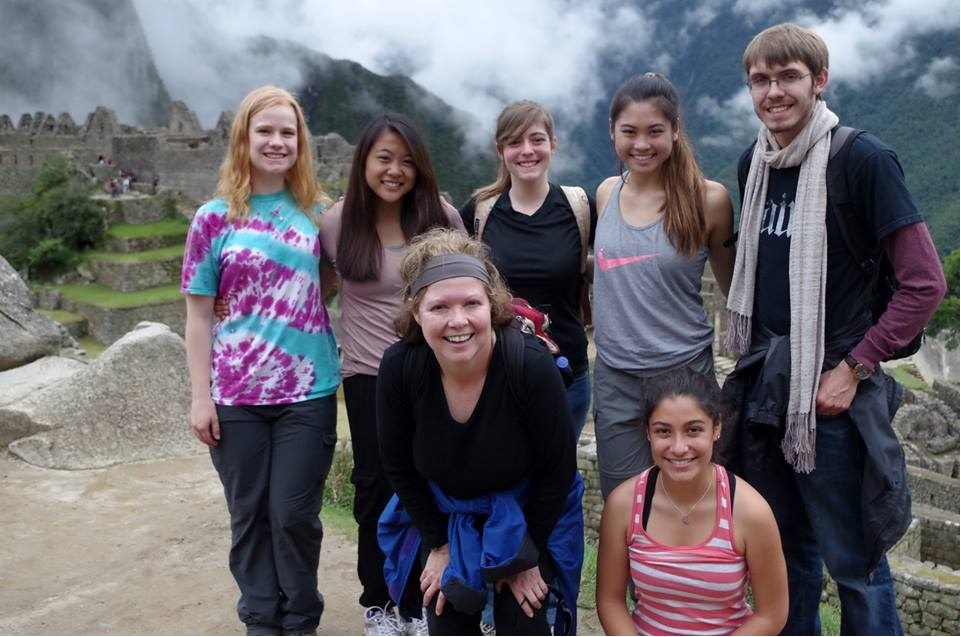 Professor Gina Hames leads a group of History students to Bolivia. The History department typically offers a study-abroad trip each J-term.

PLU History majors and friends hike Mt. Rainier's Wonderland Trail, Sept. 2016.
A happy selection of senior History majors in Xavier Hall, May 2016–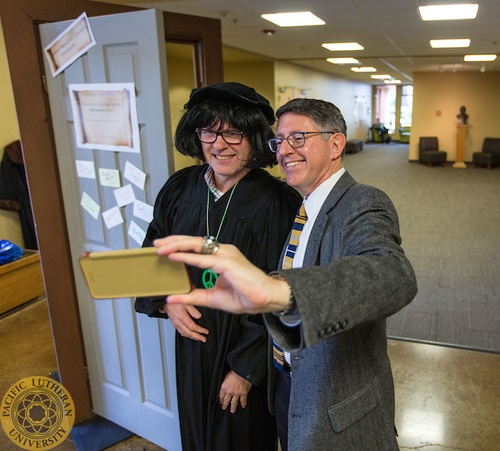 Professor Halvorson plays Martin Luther as President Krise takes a selfie. 499th Anniversary of the Reformation, October 31, 2016, Anderson University Center. Students were asked "What would you reform today?"
A group of celebrating History graduates with faculty, May 2015. Show off your diploma!