Are you a History major or minor with a story to share? Send us a paragraph or two about what you've been doing along with a portrait (head shot) photo and we'll post an update here. We're proud of our graduates and all that they have done since graduation! Email Michael Halvorson (halvormj@plu.edu) with your story!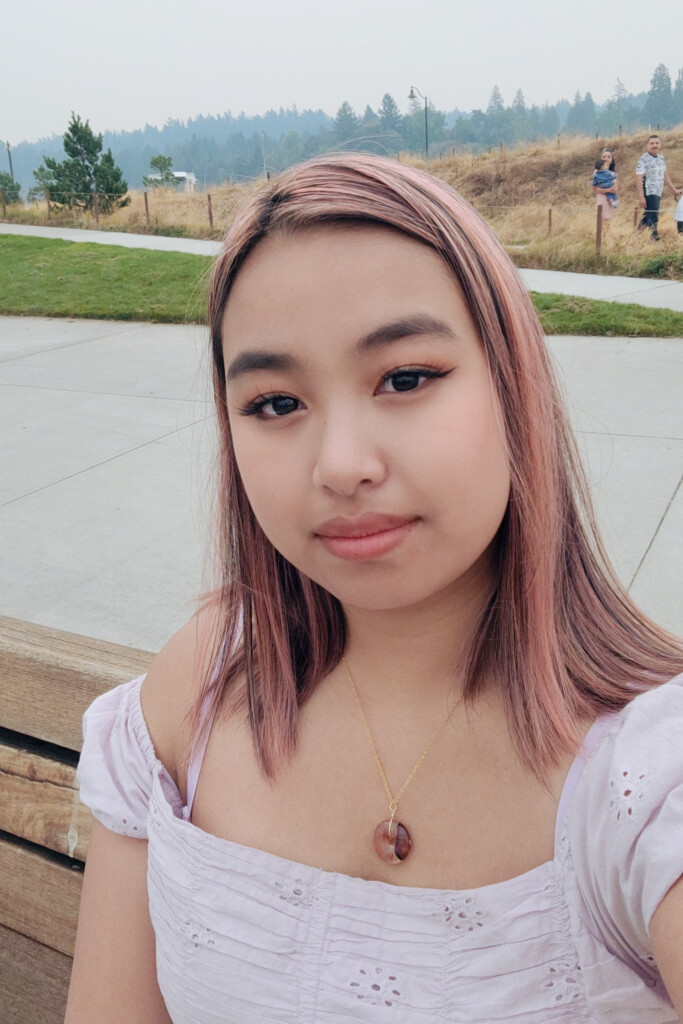 Kaelin Lor '23
The Tacoma Refugee Choir, an important support and resource for Kaelin Lor, History major and '23 alum, recently released the video, "Everyone Can Love Someone" and Kaelin has shared it with us.  Thank you, Kaelin!
We hope that you will enjoy viewing this lovely video ~
Tacoma Refugee Choir – "Everyone Can Love Someone"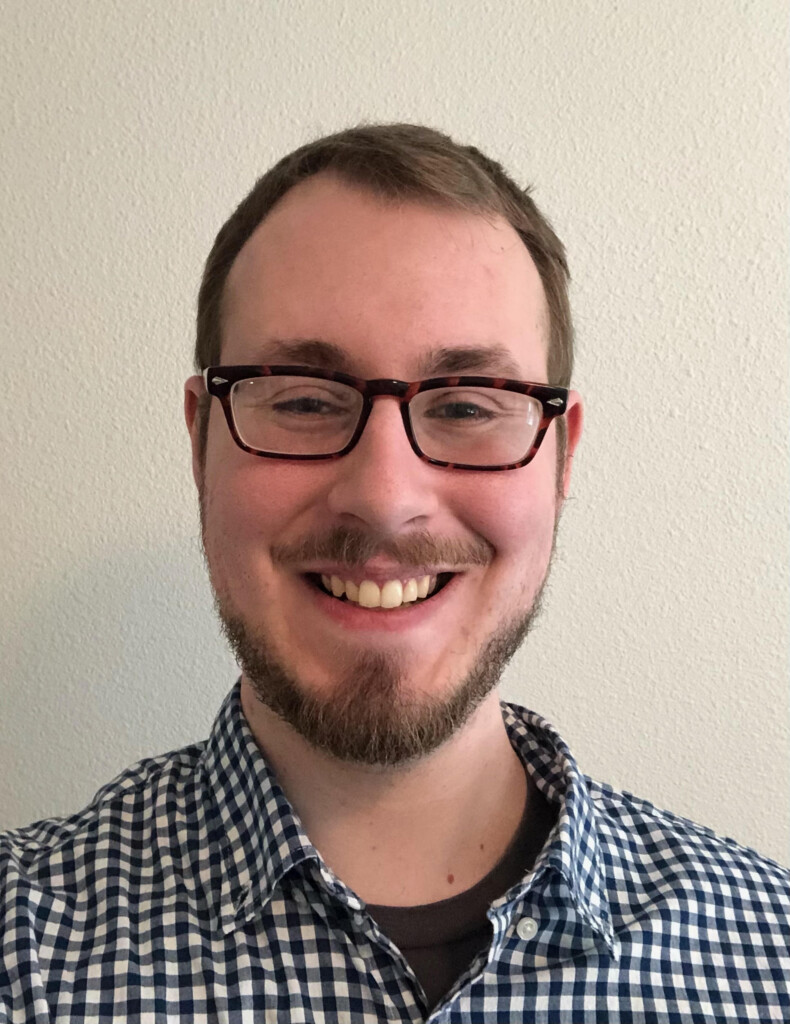 Zachery Gostisha '21
Zackery graduated in Spring 2021 with a major in History and minors in Holocaust and Genocide Studies, Philosophy, and Critical Race Studies.
At PLU he was a part of Phi Alpha Theta and completed both a Benson and a Mayer fellowship. His Benson research examined how early European explorers of the Pacific Northwest used the language of profit to understand the peoples and places they encountered, while his Mayer research explored the ideas of race and nation for the Nazi ideologue Alfred Rosenberg.
Gostisha credits these research experiences, and the mentorship of professors Beth Kraig, Rebekah Mergenthal, and Beth Griech-Polelle, with inspiring him to be a lifelong historian. He continues on this path in graduate school at the University of Chicago, where he studies the British Atlantic world.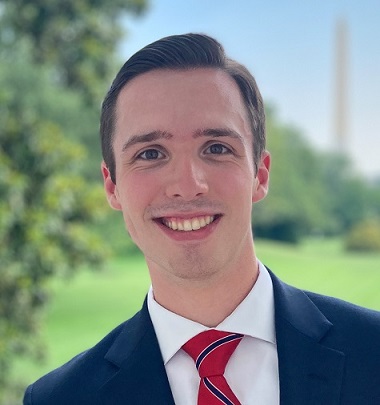 Greyson Hoye '21
Greyson Hoye graduated from PLU in May 2021 with majors in History, Global Studies, and German, as well as a minor in French. Greyson's experience with the History department began before he even enrolled at PLU, when one of the History faculty interviewed him as a candidate for the Regent's Scholarship, an award that he received in 2017.
During his time as a History major, Greyson focused his research on topics related to the Holocaust, the Second World War, and the Cold War period. In the winter of 2021, a paper that he wrote on alliance-building and Northern Irish women during World War II was published by the University of Alabama's Crimson Historical Review. Greyson's History capstone paper—which discussed Holocaust education in East Germany—is in review with journals at the University of Southern California, Vanderbilt University, and the University of Wisconsin–Madison. In the Fall of 2021, Greyson began graduate studies in Data Analytics at Boston University.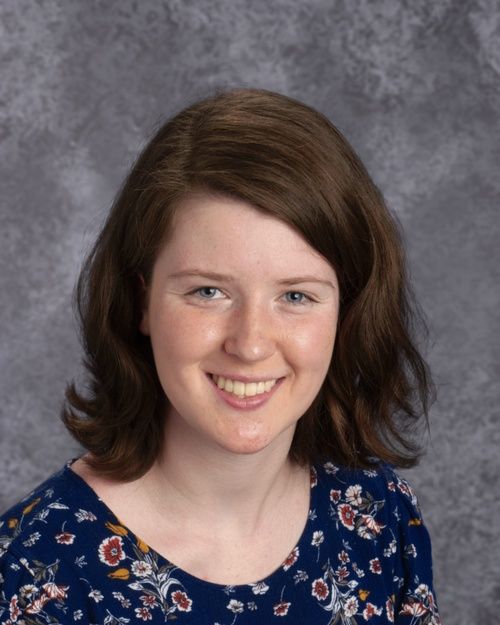 Abbie Welch '19
Abbie Welch graduated in 2019 after double majoring in History and English Literature. While at PLU, she was grateful for opportunities to work with the History Department by serving with Phi Alpha Theta and writing original research through the Benson Summer Research Fellowship program. Her research project focused on Pacific Northwest History and the business ventures of Ezra Meeker. Working in an archive, collaborating with the Puyallup Historical Society at the Meeker Mansion, and presenting research at PLU and the University of Washington all made the Benson fellowship a wonderful experience. 
Abbie is grateful for the mentorship of Dr. Mergenthal, Dr. Allinson, and Dr. Halvorson all of whom fostered her passion in history—specifically her focus on the Pacific Northwest and the Protestant Reformation of Early Modern Europe—while also encouraging her to develop stronger historical writing and research skills. 
After graduating, Abbie continued at PLU by earning her Master of Arts in Education with endorsements in secondary History and English Language Arts. She was initially interested in education because of the possibility of staying in a history-related field and because of the many educators who had made a positive impact on her life.
Graduating with her masters in 2020, Abbie was hired by Sound Christian Academy (SCA), formerly Tacoma Baptist, as a history teacher. She currently teaches every SCA high school history class including World History, US History, Advanced Placement US History, Civics, and Contemporary World Problems. Her other roles at the school include teaching various electives, working as a Senior class advisor, and mentoring Senior girls. As a teacher, Abbie loves that she gets to continually study a broad range of history, while also making an impact on students' lives. She is grateful for her school where she and the other teachers are united by their care for students and by their common mission of developing disciple leaders.
Michael Diambri '18
Michael Diambri is currently a second-year Ph.D. Student in the Department of History at the University of Southern California. Michael's work focuses on American history, gender and sexuality, modern visual culture, and the history of empire and colonization. Speaking to the importance of his time at PLU, he first encountered his major field of interest in Beth Kraig's seminar, "History of Women in the United States."
In 2018, Michael completed a B.A. in History as well as minors in women's and gender studies and English literature. Michael remains grateful for his time as a history major. He writes: "I began seriously considering graduate study in history while working as a teaching assistant for Gina Hames' Modern World History seminar." He also served as President of Phi Alpha Theta at PLU and completed Wang and Benson fellowships.
After graduating in 2018, Michael moved to Burlington, VT to pursue his M.A. in History at the University of Vermont. Passionate about teaching, Michael was able to gain valuable pedagogical experience while at UVM and eventually won the university's Thomas S. Sullivan Award for Outstanding Teaching Assistant. He defended his M.A. thesis entitled "Queer Anxieties in Washington State History" in 2021.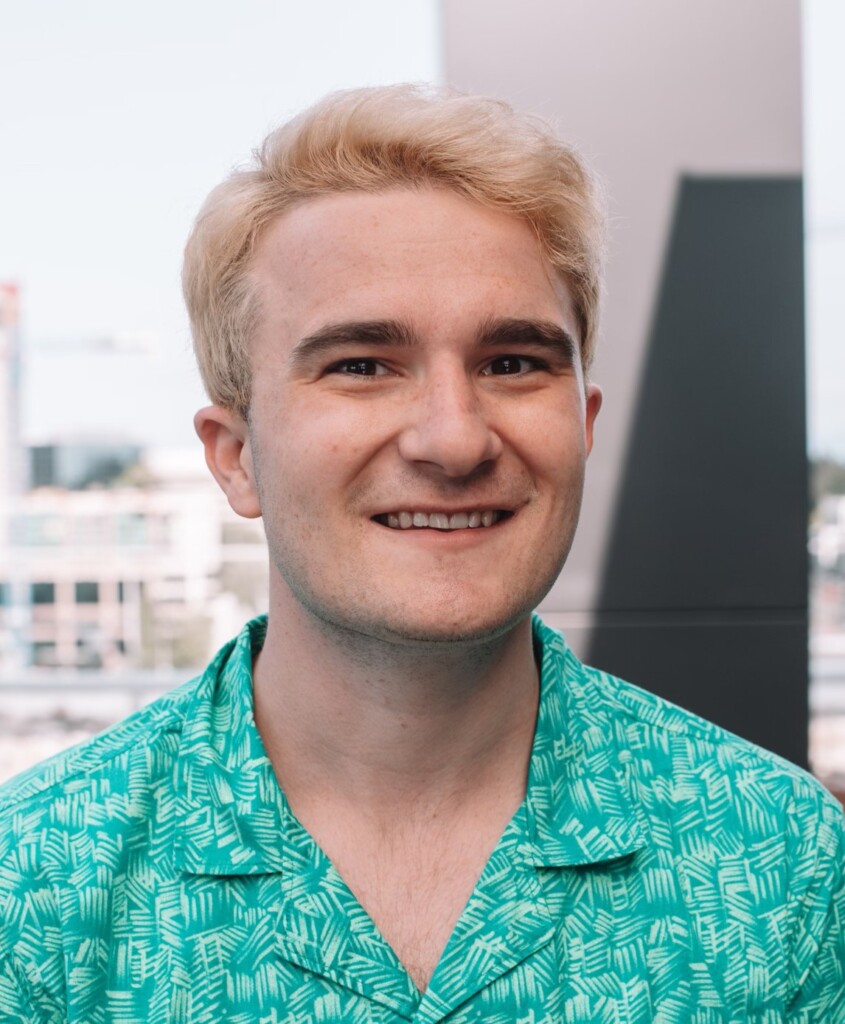 Courtney Olsen '18
Courtney Olsen graduated from PLU in May 2018 with a major in History and a minor in HGST. She received one of the Mayer Student Fellowships and she states, "The fellowship gave me an invaluable opportunity to hone my research, writing, and presenting skills in a different setting than the classroom. I completed my fellowship during the summer of 2017 and focused my research on the kidnapping of 'racially valuable' children from the Nazi-occupied Eastern Territories, particularly Poland, Czechoslovakia, and Yugoslavia."
Courtney's favorite part of the experience was presenting her research at the Powell-Heller Conference in the fall. After all the hard work, it was gratifying to share a little bit about this lesser known topic of Holocaust studies with a community that cared deeply about Holocaust education.
After graduating from PLU, Courtney spent a year volunteering with Lutheran Volunteer Corps, then completed a Master's Degree at the University of Oxford in England. She now works as Manager of Short-term Programs within the Wang Center, helping students to plan travel around the world.
Casey Ruether '17 & Maddie (Bassett) Ruether '17
Maddy (Bassett) Ruether graduated in Spring 2017 with a major in History and minor in Religion. Casey Ruether graduated in the Winter of 2017 with a major in History and minors in Religion and Philosophy.
Maddy and Casey met in Professor Mergenthal's 19th Century US History course in the spring of 2015. They took numerous courses together, including taking Professor Halvorson's Vikings course. Maddy also studied abroad with Prof. Halvorson when they went to England. She says the Tudor England abroad course is her favorite memory at PLU and has often referenced this trip to her students when studying World History. Casey and Maddy got married on August 7th, 2021, and Professor Halvorson was in attendance.
Maddy entered the Master of Arts in Education program at PLU and student-taught at Curtis Junior High School before subbing for a year in the Tacoma School District. She then was hired in the spring of 2019 by Skyline High School in Sammamish to teach Sophomore World History. She is currently teaching Sophomore World History and Literature at Eastlake High School.
Casey entered the Master of Arts in Education program at PLU and student-taught at Ballou Junior High in Puyallup. He was then hired in the spring of 2019 by Skyline High School in Sammamish to teach Civics and World History 1 to 9th graders, as well as US History to 11th graders. He is currently in his third year at Skyline.
Both Casey and Maddy feel as though the History department thoroughly prepared them to not only educate the future generations of students but has also provided them with diverse and culturally relevant perspectives on global history and contemporary issues.  Maddy and Casey also credit their continuing desire for knowledge and love of learning to the History Department.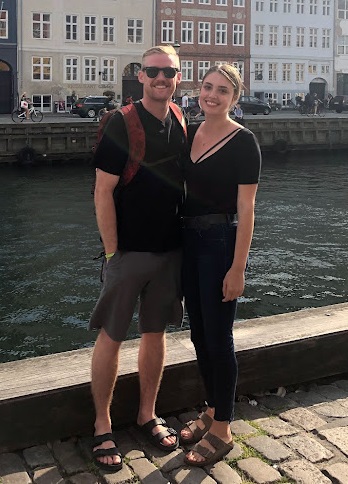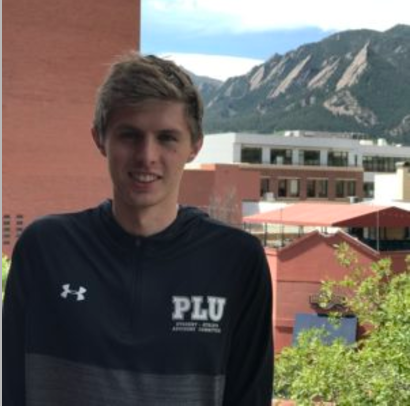 Matthew Macfarlane '17
Matthew graduated with a B.A. in History and Economics. While at PLU, he ran cross country and track and loved hiking and climbing. He also completed a Benson Summer Research Fellowship with Professor Halvorson on the topic of business history and early application software in the era of the first PCs.
After graduating, Matt moved to Boulder, CO, to work at VictorOps Inc., an incident management software company. He now works at Splunk, a machine data and IT-services company, as a regional sales manager. He is excited to live and work in Boulder, a place where he can grow professionally and pursue his love for running and the outdoors. Macfarlane credits his History degree with his ability to do detailed research and says that it helped him land a job in the fast-paced software industry, where few know that software or computers have a history.
Janet De La Cruz '16
Janet is a class of 2016 graduate. As an Act Six Scholar, she was heavily involved on campus supporting fellow first gen students of color and mentoring at First Creek Middle School in her neighborhood on the East Side of Tacoma.  As a history student, she was interested in learning and understanding the role of social justice in the shaping and empowerment of traditionally marginalized groups.  This pushed her to research and consider how narratives are constructed by and for these groups.
Since graduating, Janet has had the opportunity to work at the Northwest Leadership Foundation as a coordinator for their mentoring initiative. In this role Janet recruited, trained, and supervised mentors and mentees, as well as built connections with other youth-serving programs in order to provide students and their families with holistic support. Most recently, she began working at UW Tacoma as an Admissions Advisor.
As an advisor, she works with students in Pierce and King County as well as in Central Washington.  Janet hopes to begin graduate school soon to complete a Master's in Public Administration in order to work toward equitable access to education for all students.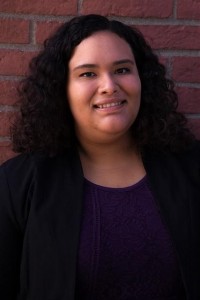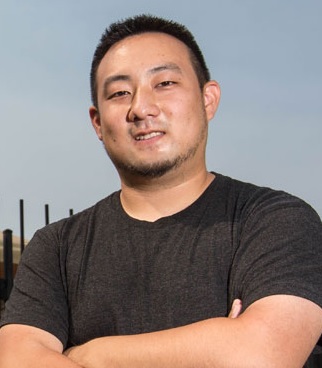 Stephen Kitajo '12
Stephen is a History major that now serves on the board of directors for the Puyallup Valley Chapter of the Japanese American Citizens League (JACL). Stephen's role in organizing the Puyallup Fair's 75th Remembrance event for those interned at the Puyallup Assembly Center during World War II included sifting through archival records to confirm the names of the Japanese Americans once confined to the fairgrounds.
Kitajo said he's always had a connection to the history of Japanese internment, both as a history major and a Japanese American. Both Kitajo's maternal and paternal grandparents were detained during the war. For the past six years, Kitajo has traveled to the Minidoka National Historic Site as part of the annual Minidoka Pilgrimage — a four-day educational journey that helps Japanese Americans reconcile their past. You can learn more about Stephen's fascinating project through this PLU news story, written by Brooke Thames.
Kate Scheideman Saldana '11
Kate is a PLU grad who majored in history and minored in religion. Soon after graduating from PLU, Kate enrolled at Oregon State University to pursue her Master's degree in counseling. She is currently a high school counselor at Baker Early College Academy in Portland, Oregon, and an on-call mental health counselor at a residential mental health facility in Vancouver, Washingon, treating clients with severe and persistent mental illness (SPMI). T
he history courses she took at PLU focused primarily on 20th Century US and World history. It was through these courses that Kate began to develop a deep sense of compassion and advocacy – something that she uses every day in her counseling practice. Also while at PLU, Kate completed a Severtson Student/Faculty Research Fellowship with Dr. Beth Kraig exploring minority religious groups through a historical lens, culminating in a paper and presentation entitled: *Religious Freedom in an Historical and Legal Context: An Analysis of the Mormon Church and Rajneeshpuram.*
The most meaningful piece of Kate's time at PLU was the school's – and history department's – focus on Martin Luther's idea of vocation. Vocation is so much more than an occupation; it is about doing meaningful work that brings about positive change. Currently, Kate is working to advance her passions for advocacy, equity, and education by pursuing her Preliminary Administration License at Concordia University in Portland.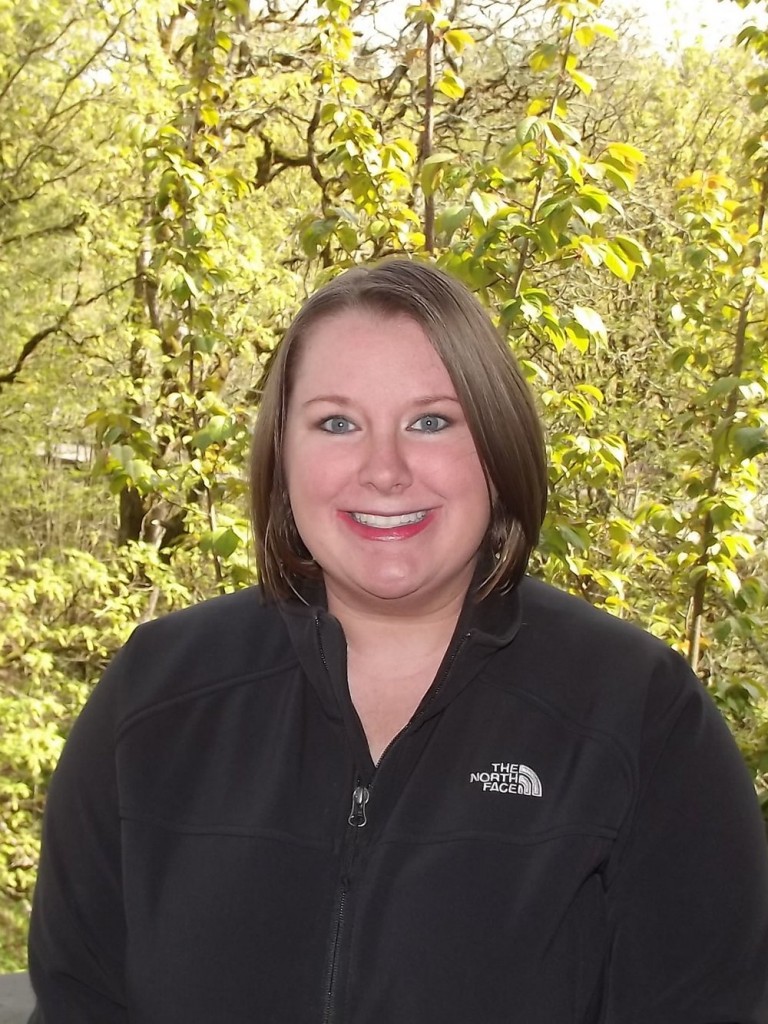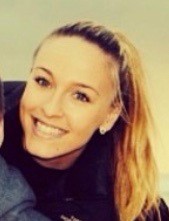 Jordan Westering Moog '11
Jordan attended PLU from 2008-2011 receiving her undergraduate degree in History, while double minoring in religion and coaching. She also was a two time captain of the Women's Basketball Team while attending PLU.
Her emphasis throughout her time in the history department at PLU was 20th Century United States History. She wrote her capstone on the youth involvement in the Civil Rights Movement. After graduating Jordan immediately went on to get her Masters in Education at PLU; doing her student teaching at Sumner High School. Following student teaching she joined Sumner H.S.'s faculty and currently teaches United States and Contemporary World History.
She has taken on multiple leadership positions at Sumner including ASB advisor, U.S. History Department Leader and Head Girls Basketball Coach. Jordan is currently going through her National Board Process for teaching and will be certified by the end of next year. Her future plans include going back to school soon to get her Masters in Administration and pursue principalship.
Molly Olmstead '08
Molly earned a History degree from PLU and also an MA in Education from the School of Education. She is currently a middle school social studies and language arts teacher in the Tacoma area.
Molly writes: "I loved my time at PLU, mostly because of the people. The relationships I made with my fellow history buffs truly made my time at PLU meaningful. My classmates and I formed the "History Club" and hosted history themed movie and games nights! We were supported by an outstanding faculty who not only exuded passion and enthusiasm for the subjects they taught, but for their students as well. I truly felt like my professors cared about me and my classmates—we were not merely names on a roster.
Years later I am still in contact with Professor Halvorson and others; some have even volunteered to teach history lessons to my middle school students! Their continued support is a testament to the quality of education I received at PLU."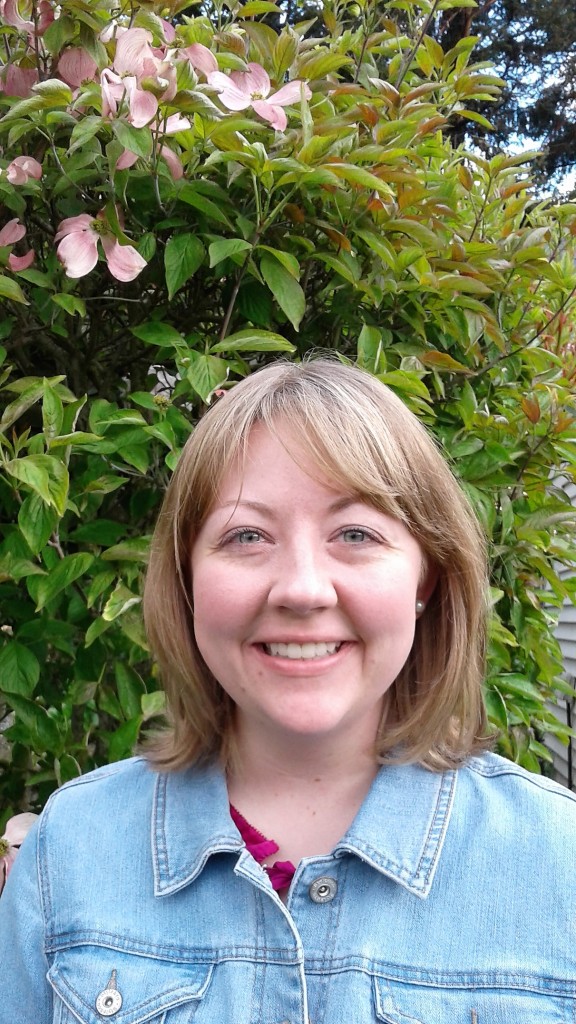 Martin Gengenbach '05
Martin is an archivist at the Gates Archive, where he oversees the processing and preservation of physical and digital materials. The Gates Archive is the trusted custodian of the personal and philanthropic archival collections of the Gates family. At PLU he majored in History and Religion, with a minor in Women's Studies.
After graduation, he delivered room service at a hotel, earned a Master of Arts in the Social Sciences at the University of Chicago, taught elementary art education, co-managed an underground art gallery, and volunteered at the Washington State Historical Society before earning a Master of Science in Library Science at the University of North Carolina at Chapel Hill. He is passionate about digital preservation, social justice, and his elderly Dachshund mix, Willie.