Are you a History major or minor with a story to share? Send us a paragraph or two about what you've been doing along with a portrait (head shot) photo and we'll post an update here. We're proud of our graduates and all that they have done since graduation! Email Michael Halvorson (halvormj@plu.edu) with your story!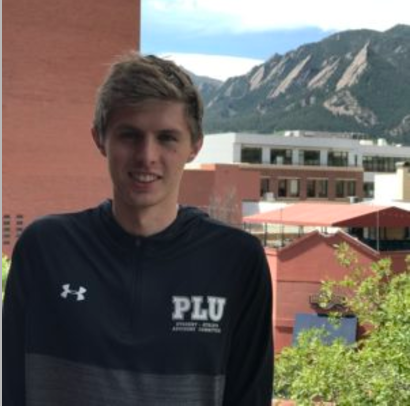 Matthew Macfarlane '17
Matthew graduated with a B.A. in History and Economics. While at PLU, he ran cross country and track and loved hiking and climbing. He also completed a Benson Summer Research Fellowship with Professor Halvorson on the topic of business history and early application software in the era of the first PCs. After graduating, Matt moved to Boulder, CO, to work at VictorOps Inc., an incident management software company. He is excited to live and work in Boulder, a place where he can grow professionally and pursue his love for running and the outdoors. He credits his History degree with his ability to do detailed research and says that it helped him land a job in the fast-paced software industry, where few know that software or computers have a history.
Janet De La Cruz '16
Janet is a class of 2016 graduate. As an Act Six Scholar, she was heavily involved on campus supporting fellow first gen students of color and mentoring at First Creek Middle School in her neighborhood on the East Side of Tacoma.  As a history student, she was interested in learning and understanding the role of social justice in the shaping and empowerment of traditionally marginalized groups.  This pushed her to research and consider how narratives are constructed by and for these groups. Since graduating, Janet has had the opportunity to work at the Northwest Leadership Foundation as a coordinator for their mentoring initiative. In this role Janet recruited, trained, and supervised mentors and mentees, as well as built connections with other youth-serving programs in order to provide students and their families with holistic support. Most recently, she began working at UW Tacoma as an Admissions Advisor. As an advisor, she works with students in Pierce and King County as well as in Central Washington.  Janet hopes to begin graduate school soon to complete a Master's in Public Administration in order to work toward equitable access to education for all students.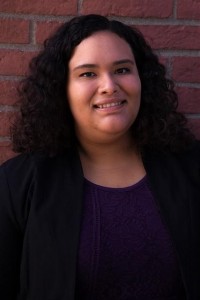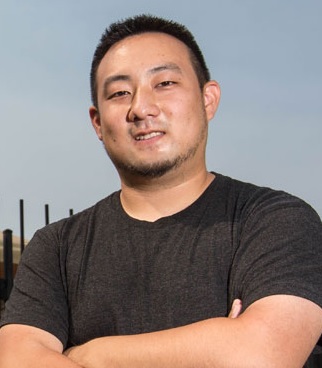 Stephen Kitajo '12
Stephen is a History major that now serves on the board of directors for the Puyallup Valley Chapter of the Japanese American Citizens League (JACL). Stephen's role in organizing the Puyallup Fair's 75th Remembrance event for those interned at the Puyallup Assembly Center during World War II included sifting through archival records to confirm the names of the Japanese Americans once confined to the fairgrounds. Kitajo said he's always had a connection to the history of Japanese internment, both as a history major and a Japanese American. Both Kitajo's maternal and paternal grandparents were detained during the war. For the past six years, Kitajo has traveled to the Minidoka National Historic Site as part of the annual Minidoka Pilgrimage — a four-day educational journey that helps Japanese Americans reconcile their past. You can learn more about Stephen's fascinating project through this PLU news story, written by Brooke Thames.
Kate Scheideman Saldana '11
Kate is a PLU grad who majored in history and minored in religion. Soon after graduating from PLU, Kate enrolled at Oregon State University to pursue her Master's degree in counseling. She is currently a high school counselor at Baker Early College Academy in Portland, Oregon, and an on-call mental health counselor at a residential mental health facility in Vancouver, Washingon, treating clients with severe and persistent mental illness (SPMI). The history courses she took at PLU focused primarily on 20th Century US and World history. It was through these courses that Kate began to develop a deep sense of compassion and advocacy – something that she uses every day in her counseling practice. Also while at PLU, Kate completed a Severtson Student/Faculty Research Fellowship with Dr. Beth Kraig exploring minority religious groups through a historical lens, culminating in a paper and presentation entitled: *Religious Freedom in an Historical and Legal Context: An Analysis of the Mormon Church and Rajneeshpuram.* The most meaningful piece of Kate's time at PLU was the school's – and history department's – focus on Martin Luther's idea of vocation. Vocation is so much more than an occupation; it is about doing meaningful work that brings about positive change. Currently, Kate is working to advance her passions for advocacy, equity, and education by pursuing her Preliminary Administration License at Concordia University in Portland.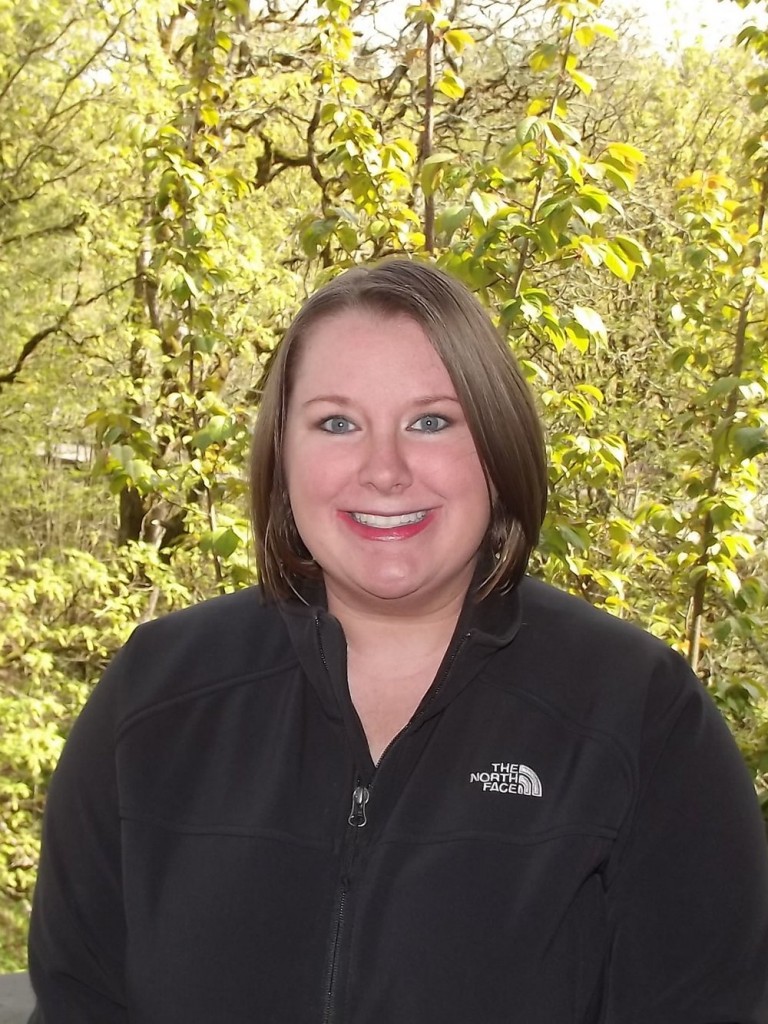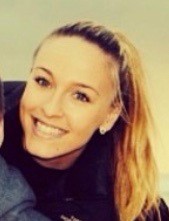 Jordan Westering Moog '11
Jordan attended PLU from 2008-2011 receiving her undergraduate degree in History, while double minoring in religion and coaching. She also was a two time captain of the Women's Basketball Team while attending PLU. Her emphasis throughout her time in the history department at PLU was 20th Century United States History. She wrote her capstone on the youth involvement in the Civil Rights Movement. After graduating Jordan immediately went on to get her Masters in Education at PLU; doing her student teaching at Sumner High School. Following student teaching she joined Sumner H.S.'s faculty and currently teaches United States and Contemporary World History. Now in her 4th year of teaching she has taken on multiple leadership positions at Sumner including ASB advisor, U.S. History Department Leader and Head Girls Basketball Coach. Jordan is currently going through her National Board Process for teaching and will be certified by the end of next year. Her future plans include going back to school soon to get her Masters in Administration and pursue principalship.
Molly Olmstead '08
Molly earned a History degree from PLU and also an MA in Education from the School of Education. She is currently a middle school social studies and language arts teacher in the Tacoma area. Molly writes: "I loved my time at PLU, mostly because of the people. The relationships I made with my fellow history buffs truly made my time at PLU meaningful. My classmates and I formed the "History Club" and hosted history themed movie and games nights! We were supported by an outstanding faculty who not only exuded passion and enthusiasm for the subjects they taught, but for their students as well. I truly felt like my professors cared about me and my classmates—we were not merely names on a roster. Years later I am still in contact with some of my former professors; some have even volunteered to teach history lessons to my middle school students! Their continued support is a testament to the quality of education I received at PLU."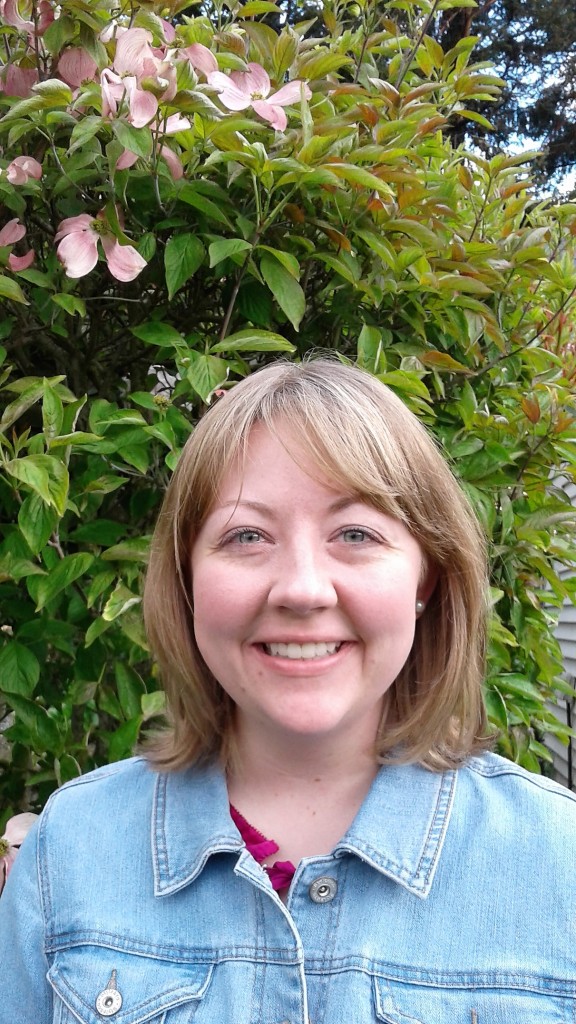 Martin Gengenbach '05
Martin is an archivist at the Gates Archive, where he oversees the processing and preservation of physical and digital materials. The Gates Archive is the trusted custodian of the personal and philanthropic archival collections of the Gates family. At PLU he majored in History and Religion, with a minor in Women's Studies. After graduation, he delivered room service at a hotel, earned a Master of Arts in the Social Sciences at the University of Chicago, taught elementary art education, co-managed an underground art gallery, and volunteered at the Washington State Historical Society before earning a Master of Science in Library Science at the University of North Carolina at Chapel Hill. He is passionate about digital preservation, social justice, and his elderly Dachshund mix, Willie.