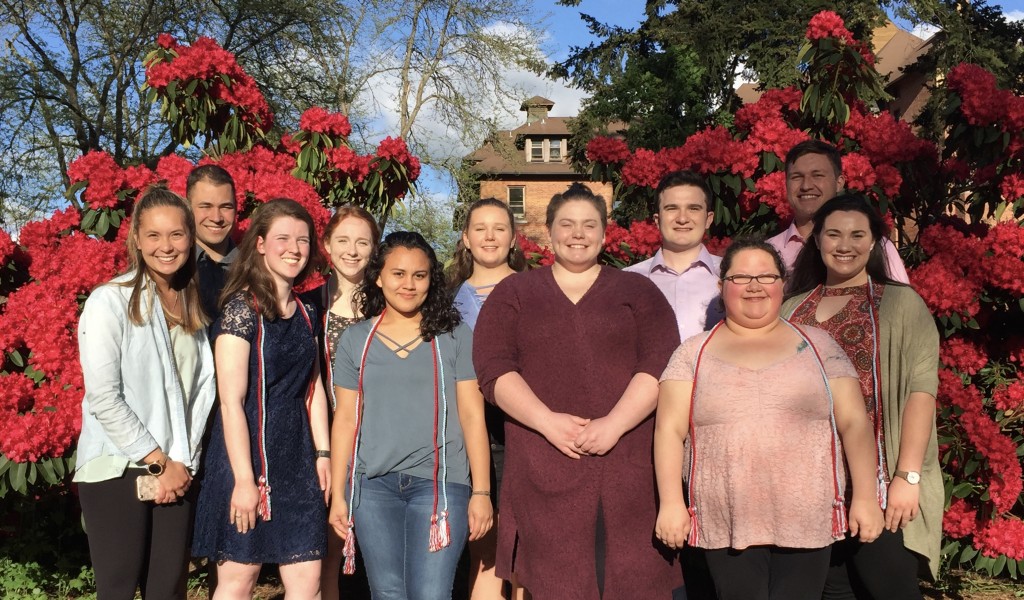 Phi Alpha Theta History Honors Society
About PAT
Phi Alpha Theta (ΦΑΘ) is an American honor society for undergraduate and graduate students and professors of history. The society has over 350,000 members, with about 9,500 new members joining each year through 860 local chapters. We are a professional society whose mission is to promote the study of history through the encouragement of research, good teaching, publication and the exchange of learning and ideas among historians. We seek to bring students and teachers together for intellectual and social exchanges, which promote and assist historical research and publication by our members in a variety of ways.
Membership Benefits
All members of the honor society are inducted through the local Phi Alpha Theta chapter at their respective college or university. Individual memberships sent directly to the National Office are not acceptable and will be returned. Our one-time initiation fee of $50.00 per student is payable at the time of initiation and can be paid by check (made payable to Phi Alpha Theta) or in cash submitted directly to the Faculty Advisor (Dr. Allinson.) This fee includes a membership certificate and four issues of our journal, The Historian. Membership in Phi Alpha Theta is a lifetime membership. Each chapter, however, may levy whatever dues or fees it deems necessary to promote its own local activities. Thereafter, there are no annual dues or fees. Members who wish to continue supporting the honor society may do so by subscribing to The Historian and/or to our newsletter.
Membership Requirements
Minimum of 12 credit hours in History (a maximum of 3 credit hours of online, transfer, or AP credits may be counted).
Minimum GPA of 3.1 in History and a GPA of 3.0 or better overall.
Membership is not limited to History majors.
If you are interested in joining PAT or would like more information, please contact your PAT Faculty Advisor, Dr Beth Griech-Polelle (griechba@plu.edu).
See below for more information about your PAT Committee.
Click here for membership application form.
Your Phi Alpha Theta Committee Members
President: Siobhan Warmer
Siobhan was inducted into Phi Alpha Theta at the end of her first year at PLU, in the spring of 2016 after declaring her history major. She studied away to England during J-term of 2017 to study Tudor England, and then studied away to Oaxaca, Mexico for the fall of 2017, where she focused on Mexican history and interned at the Monte Alban museum and archaeological site. Her goals after PLU are to combine her interests in history and the environment to work for the national or state parks in conservation and conservation education.
Current areas of emphasis/interest:
Environmental history
Museum studies
History of art and fascism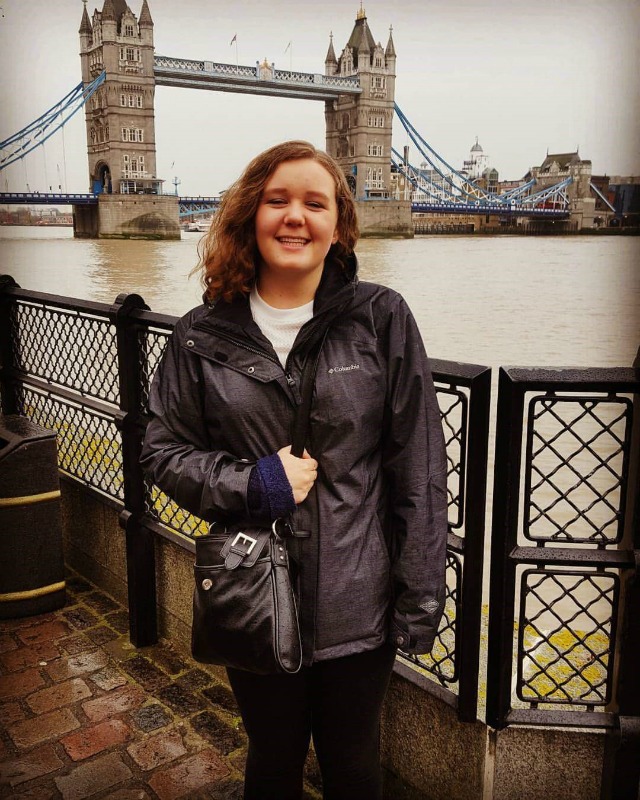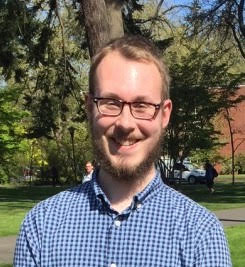 Vice-President: Zackery Gostisha
Zackery is a junior at PLU and was inducted into PAT in the Spring of his Second year. He is majoring in History and couldn't decide what to double major with, so he is minoring in Sociology, Philosophy, and Holocaust and Genocide Studies. He will be studying away in Oxford, England during Fall 2019. During the summer of 2019 he was a Benson Summer Research Fellow, studying the ways early colonizers of the Pacific Northwest region perceived the landscapes and peoples they intended to colonize, especially in an economic light. He is especially interested in how ideas shape human interaction, and hopes to become a professional historian.
Current areas of emphasis/research:
History of Ideas
Atlantic History
History of Colonization
Secretary: Grace Meno
Grace is a senior history major at PLU, declaring a major after taking only one history class! Grace was inducted into PAT in the Spring of 2018 and is graduating May 2019. Post graduation, Grace plans to attend graduate school to obtain a Masters in Teaching.  She wants to return to the classroom to teach high school/middle school students. Grace has been involved in Residential Life on campus for two years and enjoys volunteering with groups around campus that coordinate visits with kids. She has been a certified referee for volleyball for five years and referees at surrounding schools, clubs and universities in the Tacoma area. In her free time Grace loves to travel, hike and spend time with her dog, Blazer.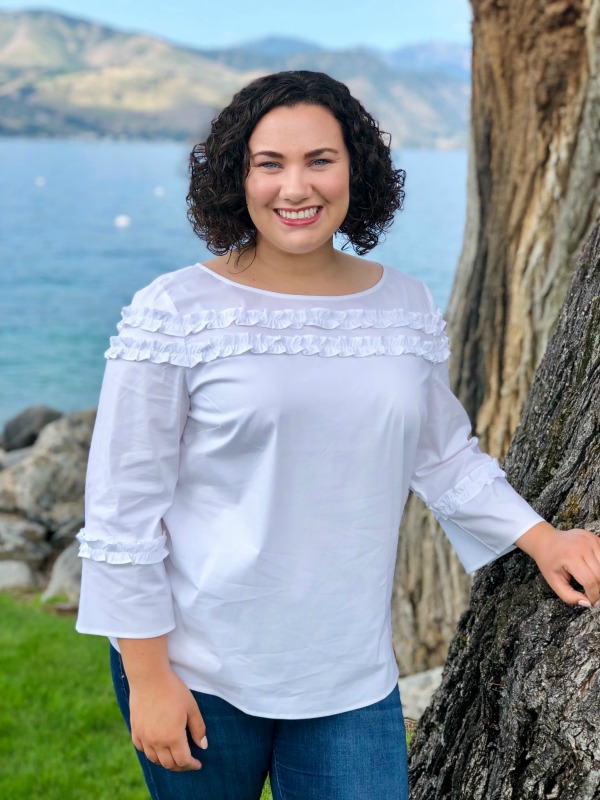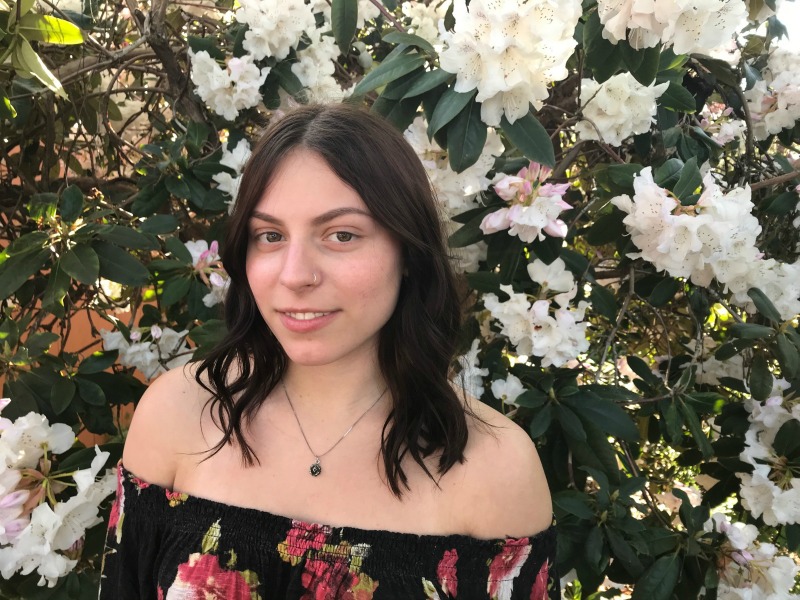 Treasurer: Kiki Lewis
Kiki is a senior History and Classics student inducted to the society in the spring of 2017 upon her return from studying away in Athens, Greece and will be serving as Phi Alpha Theta's Treasurer for the 2018-2019 academic year. She holds a particular interest in both the classical age and the enlightenment era. Kiki is also an active member of PLU's Classics club.
Historian: Madison Paul
Madison is in her senior year at PLU, majoring in History with a minor in Children's Literature and Culture. She was initiated into Phi Alpha Theta her junior year and is looking forward to being the committee's Historian for the 2019-2020 academic year. Madison plans on continuing her studies in history through obtaining either a Master's in Historic Preservation or Museum Studies. She currently holds an internship at Fort Nisqually, a living history museum in Tacoma. If asked what she loves about history, Madison would answer that she is passionate about the everyday lives of people. She hopes to use this passion to connect others with the stories of the past.