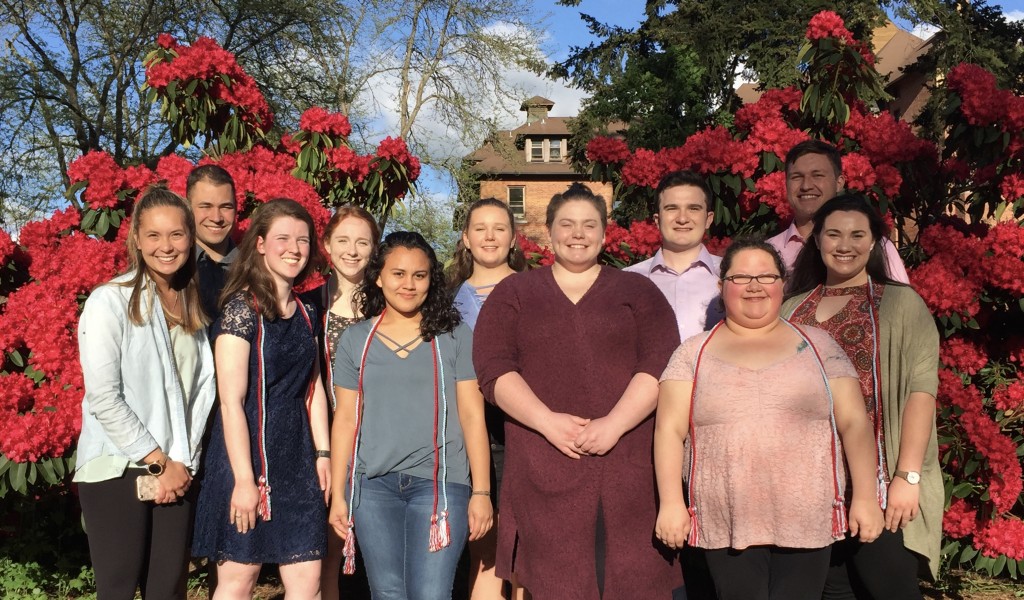 Phi Alpha Theta History Honors Society
About PAT
Phi Alpha Theta (ΦΑΘ) is an American honor society for undergraduate and graduate students and professors of history. The society has over 350,000 members, with about 9,500 new members joining each year through 860 local chapters. We are a professional society whose mission is to promote the study of history through the encouragement of research, good teaching, publication and the exchange of learning and ideas among historians. We seek to bring students and teachers together for intellectual and social exchanges, which promote and assist historical research and publication by our members in a variety of ways.
Membership Benefits
All members of the honor society are inducted through the local Phi Alpha Theta chapter at their respective college or university. Individual memberships sent directly to the National Office are not acceptable and will be returned. Our one-time initiation fee of $50.00 per student is payable at the time of initiation and can be paid by check (made payable to Phi Alpha Theta) or in cash submitted directly to the Faculty Advisor (Dr. Allinson.) This fee includes a membership certificate and four issues of our journal, The Historian. Membership in Phi Alpha Theta is a lifetime membership. Each chapter, however, may levy whatever dues or fees it deems necessary to promote its own local activities. Thereafter, there are no annual dues or fees. Members who wish to continue supporting the honor society may do so by subscribing to The Historian and/or to our newsletter.
Membership Requirements
Minimum of 12 credit hours in History (a maximum of 3 credit hours of online, transfer, or AP credits may be counted).
Minimum GPA of 3.1 in History and a GPA of 3.0 or better overall.
Membership is not limited to History majors.
If you are interested in joining PAT or would like more information, please contact your PAT Faculty Advisor, Dr Beth Griech-Polelle (griechba@plu.edu).
See below for more information about your PAT Committee.
Click here for membership application form.
Your Phi Alpha Theta Committee Members
President: Kinani Halvorsen
Kinani is a third year, out of state student from Alaska at Pacific Lutheran. She is majoring in History and double-minoring in Political Science and Religious studies. She was inducted into PAT in the Spring of her sophomore year and is beyond excited to be a part of it. Her main area of focus thus far has been on European history and she even had the opportunity to study the Tudor period in England this last Winter (January Term 2019). Outside of PAT Kinani likes most things outside and spent her 2019 summer as a kayak/zip-line guide at an outdoor adventure center in her home town.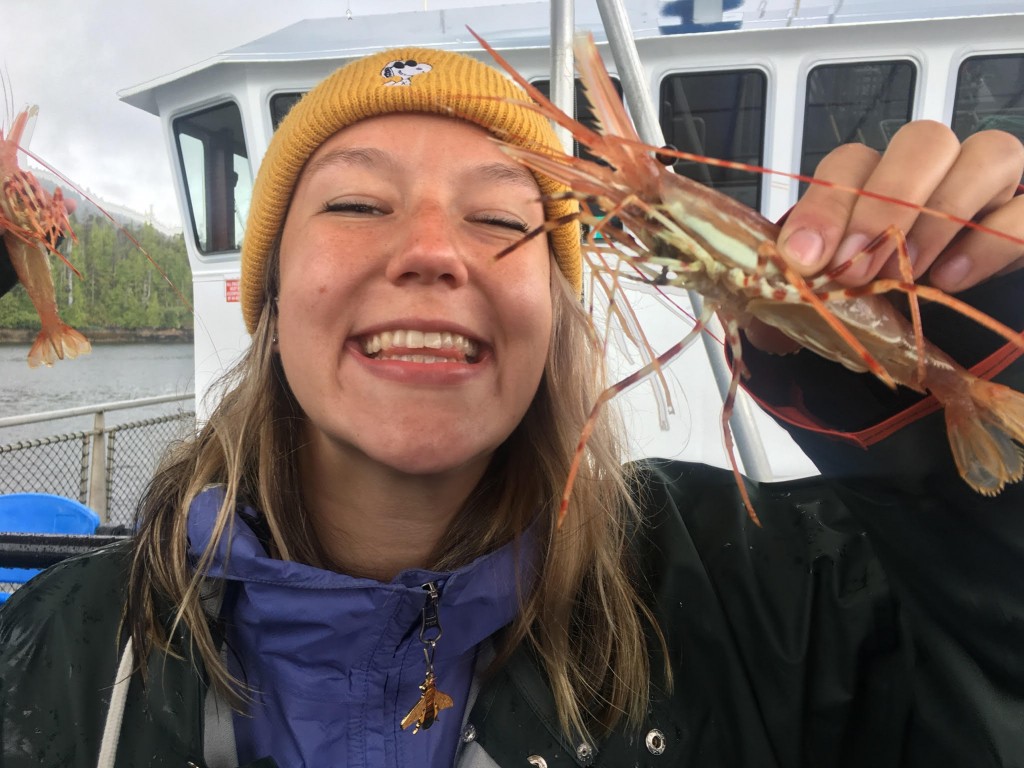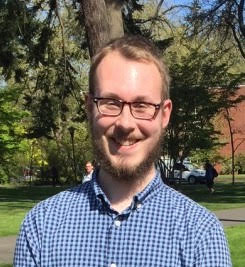 Vice-President: Zackery Gostisha
Zackery is a junior at PLU and was inducted into PAT in the Spring of his Second year. He is majoring in History and couldn't decide what to double major with, so he is minoring in Sociology, Philosophy, and Holocaust and Genocide Studies. He will be studying away in Oxford, England during Fall 2019. During the summer of 2019 he was a Benson Summer Research Fellow, studying the ways early colonizers of the Pacific Northwest region perceived the landscapes and peoples they intended to colonize, especially in an economic light. He is especially interested in how ideas shape human interaction, and hopes to become a professional historian.
Current areas of emphasis/research:
History of Ideas
Atlantic History
History of Colonization
Secretary: Nicole Query
Nicole Query is a sophomore at PLU and was inducted into PAT the spring of her freshman year. She is double majoring in History and Political Science, and minoring in Holocaust and Genocide Studies. She will be studying away in Oxford, England in the Spring of 2020. Nicole is also involved in the Community Garden and the dCenter, and works as a PA/Audio Recording Tech on campus. Nicole hopes to become an educator in the future so she may inspire a love for history in others.
Current areas of interest:
* The World Wars
* The Holocaust
* Greek/Roman History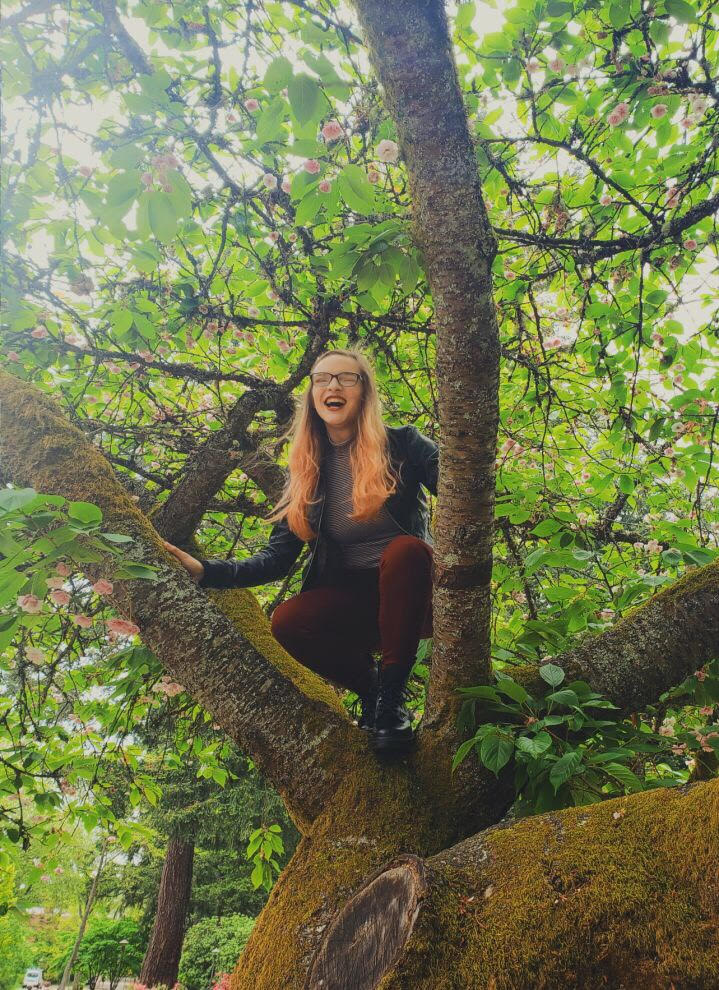 Treasurer: Jenna Labyak
Jenna is a sophomore at PLU and is majoring in History and minoring in the Holocaust and Genocide Studies. Jenna was inducted into PAT in the spring of her freshmen year. She is particularly interested in WWI & WWII and plans to study away her junior year. In her free time Jenna enjoys running, hiking, and playing tennis with friends, and most of all snuggling with her dog, Tiki. 
Historian: Madison Paul
Madison is in her senior year at PLU, majoring in History with a minor in Children's Literature and Culture. She was initiated into Phi Alpha Theta her junior year and is looking forward to being the committee's Historian for the 2019-2020 academic year. Madison plans on continuing her studies in history through obtaining either a Master's in Historic Preservation or Museum Studies. She currently holds an internship at Fort Nisqually, a living history museum in Tacoma. If asked what she loves about history, Madison would answer that she is passionate about the everyday lives of people. She hopes to use this passion to connect others with the stories of the past.