Headed for a History Ph.D. – Updates from an Alum

December 11, 2019
By Carli Snyder, '17, and Beth Kraig, Professor of History

First, we are glad that you chose PLU. Our mission is to prepare students for lives of thoughtful inquiry, service, leadership, and care – and we definitely care about you and your growth as a learner, a person, and a historian. Whether you are starting your first year, your second, or your third, welcome!
We wanted to catch up with some of our History alumni who are continuing their educations in graduate school and reached out (again) to Carli Snyder, '17, one of our Lutes in the Big Apple (check out our blog on Carli's first year at CUNY from last fall).
Carli now has her MA in History, and is moving forward in her Ph.D. studies. As she notes in a recent email, "My research has almost completely changed since the last time I checked in. My dissertation (as of right now) will examine the politics surrounding the development of Holocaust consciousness in the United States in the 1970s, 80s, and 90s. Last semester, I completed a paper about the first conference to focus women's experiences during the Holocaust which took place in 1983. I learned just how controversial feminist analysis of the Holocaust seemed in the 80s, which was a key moment in the early institutionalization of American Holocaust consciousness. Some scholars and survivors saw the contribution of feminist interpretation as necessary and valuable, while some dismissed it as distracting and trivial, and others rejected it outright as a disruptive threat. This had hugely significant consequences for the ways women's experiences were or were not included in both scholarly works and public memorialization."
She also has moved into the classroom as an instructor, teaching two semesters of World History at Brooklyn College (BC). She writes, "Teaching World History has been one of the most challenging and enriching aspects of my graduate school experience. My students come from incredibly diverse backgrounds and bring so much to the classroom. I get to learn about historical topics that I do not cover in my own work and I have such a broader understanding of global historical trends now. Brooklyn has also been incredibly supportive—we (the other teaching fellows) have check-in lunches with the department chair and another professor and we are all constantly sharing resources with each other."
Carli also continued to intern at the Museum of Jewish Heritage (MJH), listening to and annotating Holocaust testimonies and making shorter clips from them for the Museum's future use. She took many interesting courses at the CUNY Graduate Center and one at Columbia University (through the interuniversity doctoral consortium program). She says, "a couple of my favorites have included the Geopoliticization of Sex with my advisor, Dagmar Herzog, and The Era of the Witness: 20th Century Poland in Firsthand Accounts with Professor Malgorzata Mazurek at Columbia. I also took the American Literature Survey, a year-long intensive introductory course to complete my minor in U.S. history. The professor describes it as half 18th century salon, half bootcamp.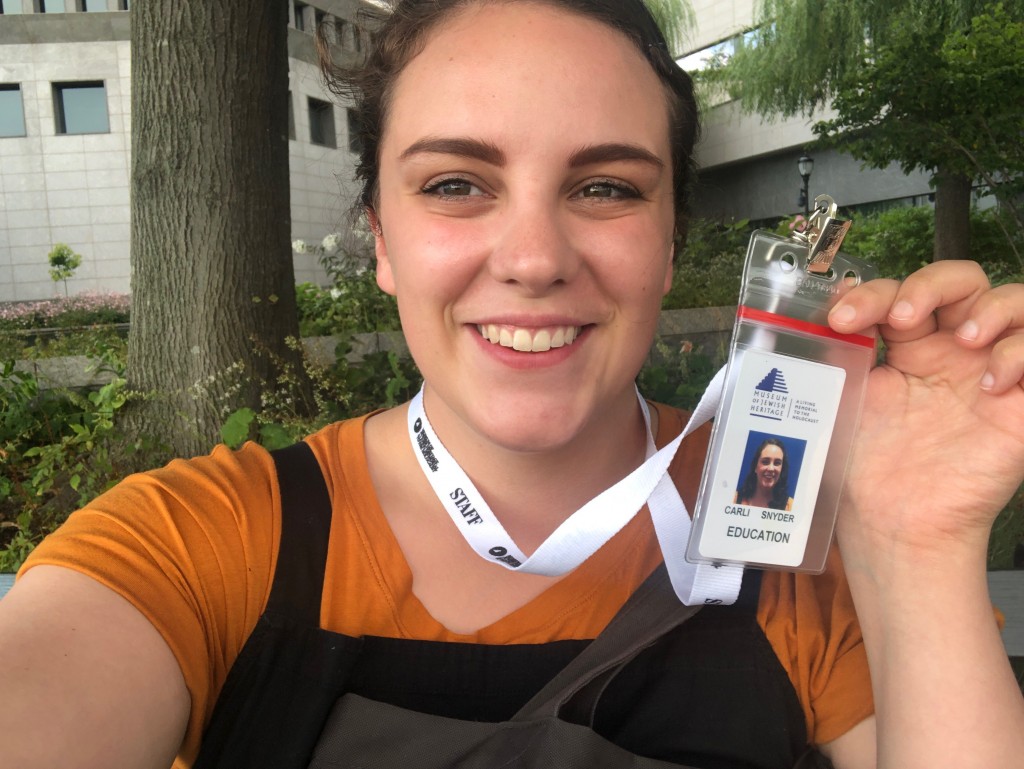 I could not believe how little I knew (and still do not know!) about topics like the Reconstruction era, American slavery and its legacies, the New Deal, and more. There's always more to learn and read."
And last but definitely not least, this summer Carli took part in the Auschwitz Jewish Center fellowship which lasted about three and a half weeks. Here's her report!
"Along with ten other fellows, we began with a training in New York before departing to Poland, where we spent time in Krakow, Warsaw, the town of Oswiecim [named Auschwitz by the Nazis], and other small Polish towns. We listened to numerous presentations, took tours of Holocaust-related sites, visited over twenty museums, and discussed our thoughts with each other nearly every day.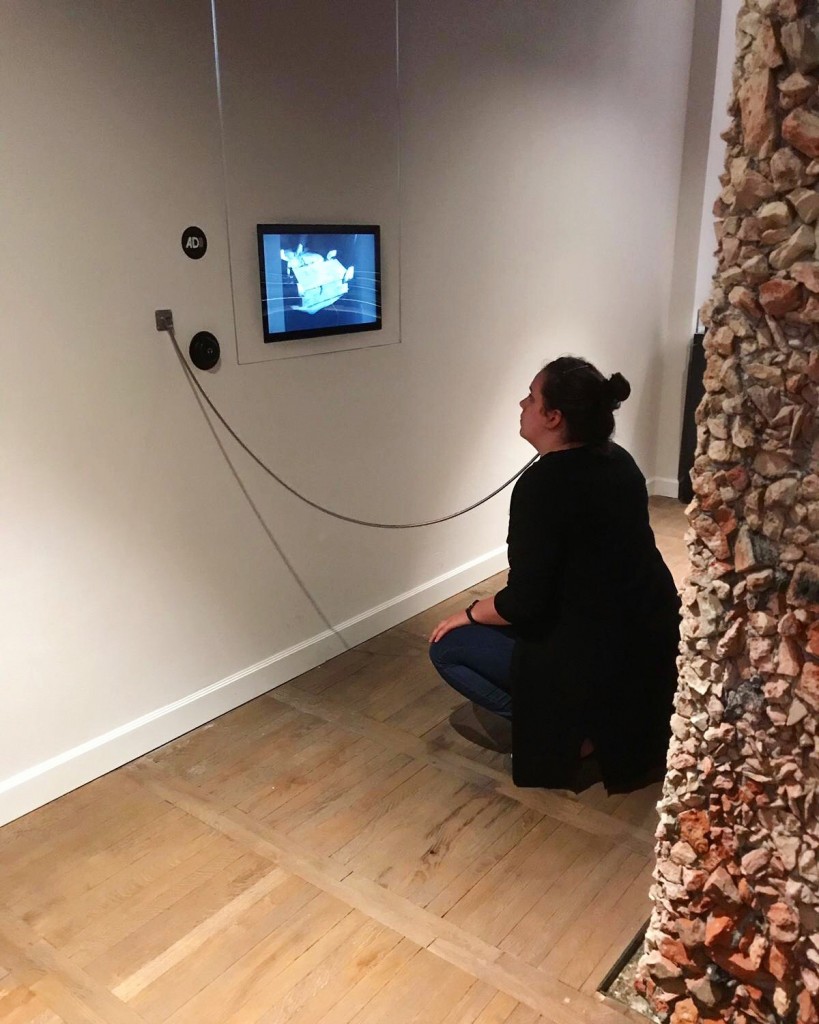 We spent three days in Auschwitz, where we took intensive tours of Auschwitz I and Auschwitz II-Birkenau. After the fellowship concluded, I continued to visit Jewish sites on my own in Prague and Vienna for a week.
Upon my return to the States, I started working part time at MJH in a new capacity in the Education department. I assist with organizing the Shoah Teaching Alternatives in Jewish Education program for teachers at Jewish schools, planning workshops for Jewish day school students, and helping to plan for the annual Interfaith Living Museum program, which brings together fifth graders from Jewish and Muslim day schools to create an exhibition based on their family religious objects.
I am still teaching at BC, taking classes and researching. I am taking part in a Holocaust seminar this semester with Professor Herzog, and am working on an independent study with Joan Scott." If anyone wants to reach out to Carli with questions about grad school or the application process, please feel free to contact me at csnyder1@gradschool.cuny.edu
and please reach out to Beth Kraig (kraigbm@plu.edu) if you have an alumni story of your own to share with us! We can add your story to our Alumni Updates if you just want to drop us a short message, or we can feature your story in a future blog!