Summer 2021 Benson Research Fellows Announced
Three student-faculty research teams investigate business and economic history

May 2, 2021
By Michael Halvorson, '85.
The Benson Program in Business and Economic History is pleased to announce the selection of three student-faculty research teams for Summer 2021.
The fellowships are selected by the Innovation Studies steering committee and funded through the generous support of Dale E. Benson and the Benson Family Foundation. Summer 2021 marks the 6th year of Benson research activity and brings the total number of student fellowship recipients to 13.
Recent program graduates have gone on to work in education, the high-tech sector, government, and business. Six students have also attended graduate school in the disciplines of history, education, medicine, and social sciences.
A Podcast about History and Innovation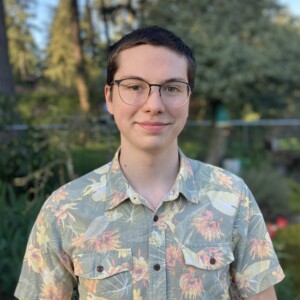 Fulton Bryant-Anderson (History, Communication) has received funding to pursue the intersections of history, innovation, and media studies via a new podcast series that will be piloted over the Summer.
The "Innovation in History" project will investigate important moments of creativity in the disciplines of History and Innovation, from historical scholarship on video games, to the use of portraits in contemporary society, to exploring music as an historical source.
The faculty mentor for the project is Prof. Michael Halvorson (History/Innovation Studies), who will co-host the podcast. The team will read relevant historiography and primary sources, then record and edit podcasts in PLU's Martin J. Neeb Center.
Hotels and Sustainability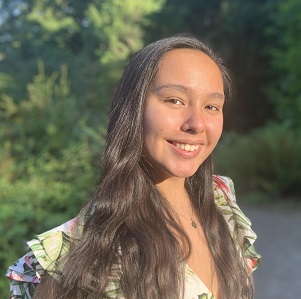 Kristin Moniz (Business, Economics) has received funding to study the business and economic history of hotels, with an emphasis on how the hospitality industry has managed sustainability initiatives over the past 40 years.
A long-time resident of Hawaii, Kristin plans to research several hotel properties on the islands and integrate data from Airbnb, a recent innovator in the industry.
In addition to her Business and Economics majors, Kristin is an Innovation Studies minor and a Religion minor. The faculty mentors for this project are Prof. Michael Halvorson (History/Innovation Studies) and Prof. Karen Travis (Economics).
Housing and Employment Equality in Seattle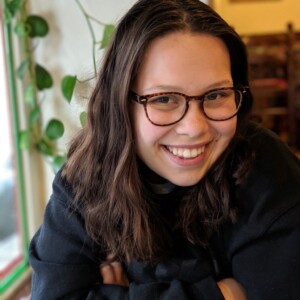 Gracie Anderson (History, Political Science) has received funding to study 'Straight,' 'Gay,' and 'Queer' opposition to Initiative 13, a 1978 proposal that sought to overturn recently won legal protections for Queer people in housing and employment in the City of Seattle.
By studying the political factions that united at this time, Gracie hopes to understand more deeply the importance of coalition-building, in which disparate groups align based on a shared priority, such as labor rights or economic necessity.
The faculty mentor for this project is Peter Grosvenor (Global Studies, Sociology). Gracie has served most recently as President of the Associated Students of PLU.
The Benson summer fellowship program was inaugurated in 2016 and is directed by Dr. Michael Halvorson, Benson Family Chair of Business and Economic History at PLU. For more information and a list of completed projects, see Benson Summer Fellowships.