Graduate Profile: Kaleb Cenci
Innovation Studies Minor prepares for work as an Executive Team Leader (December 2021)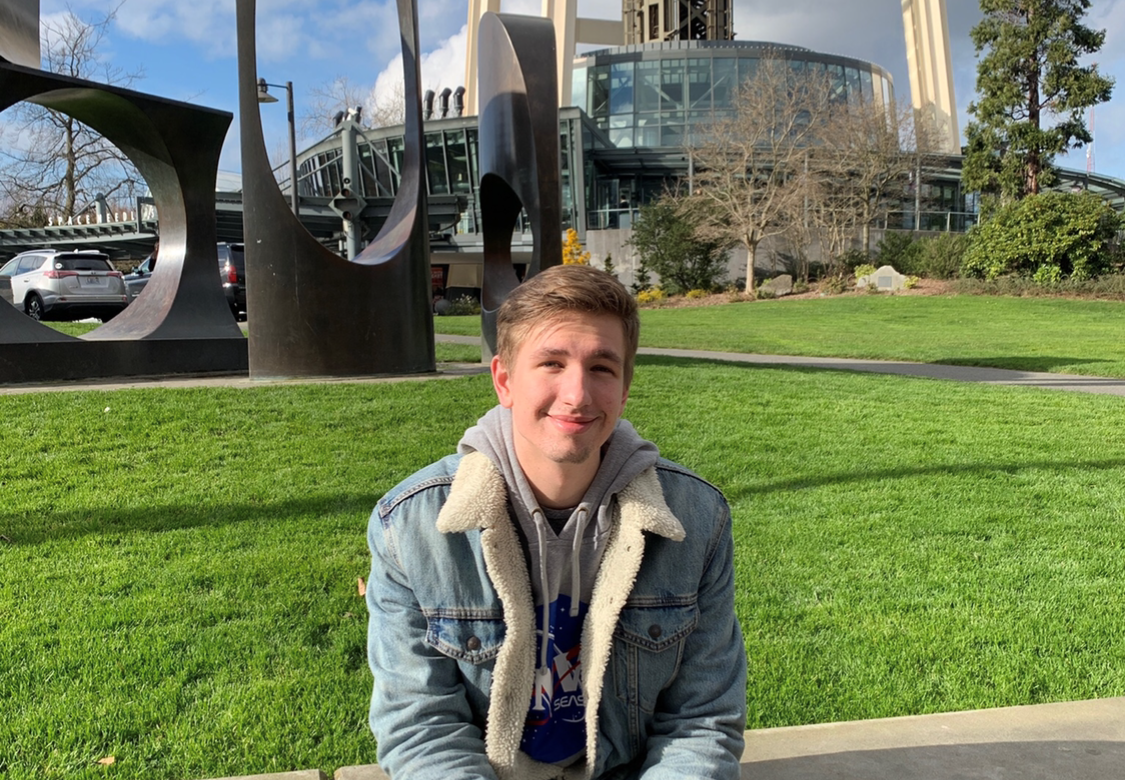 December 16, 2021
By Michael Halvorson, Director of Innovation Studies.
For December graduation, the Innovation Studies program is excited to profile one of our program graduates. Kaleb Cenci has completed his minor in Innovation Studies and plans to put the curriculum to work this year in the growing field of human resource management. Kaleb graduates with a degree in Business Administration and has it on his list to pursue an MBA eventually. But he took time to reflect on his PLU experience.
"My preparation at PLU taught me to think critically in everything I do," writes Kaleb.
"The Innovative Studies Minor strongly reinforced these concepts and taught me to effectively use these skills when problem-solving with teams. I had many opportunities to apply the minor's content during hands-on projects with different organizations. This makes the program unique and I will keep it at the forefront of my thinking when entering the world of work."
Kaleb's first job out of college will be to work for Target Corporation as an Executive Team Leader. It will be a good match for his academic training and preparation.
"I'm very grateful to Dr. Halvorson for everything he has done to support my career. The Innovative Studies Program was genuinely one of my favorite parts of the PLU experience."
We wish Kaleb the best as he graduates and enters the workforce. Keep in touch!