We believe that social impact starts when we listen to the needs of a community, share and collaborate with others, and then show that we care by taking action with systemic social innovation.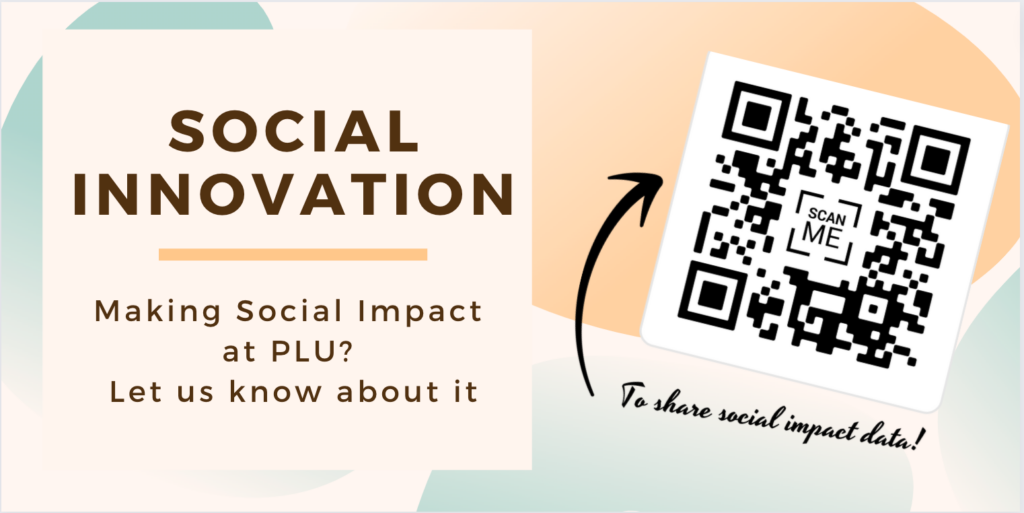 Have you been counted?
We have been collecting data on social impact initiatives at PLU, across all academic disciplines and non-academic programs. Have you been counted yet?
During Spring 2022, three student ambassadors from Innovation Studies have searched campus websites and resources for data on social impact projects.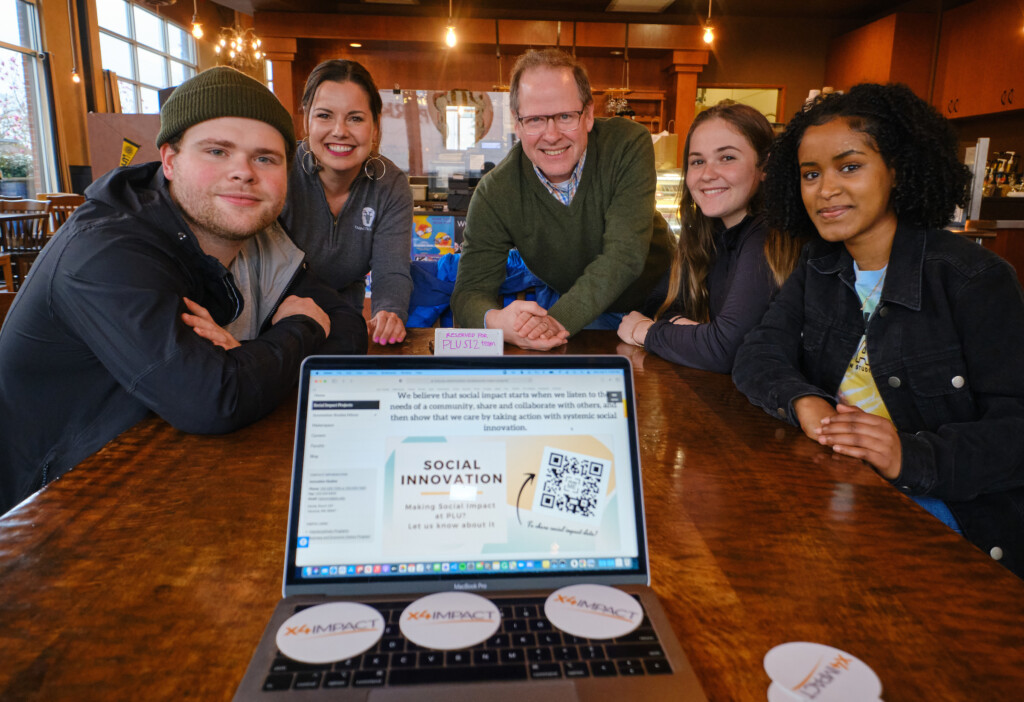 You may have been contacted by one of our ambassadors, the Provost's office, or our project leads, Shelly Kurtz (Giving Tech Labs) or Mike Halvorson (Innovation Studies).
We want to be inclusive! Help us document our university's commitment to local and global social impact projects.
Examples include faculty and student research, socially-focused courses & curriculum, community events, grants, athletics, service-learning projects, and more!
For this project's data sample, we are focusing on social impact initiatives from January 1, 2019 to present. So far, over 115 social impact items have been logged! (See graphic below for the categories we've captured.) To enter a project you've worked on, click Submit Your Info.
The social impact data we gather will be saved in our campus database and the information will be visible on our social impact dashboard. If we need additional information from you, our student ambassadors will contact you for additional project details.
In the future, the social impact team will host community listening events on campus and in the Parkland/Spanaway area to learn about community needs and new service opportunities. The information will be shared widely so that PLU and community partners can match ongoing needs with meaningful projects.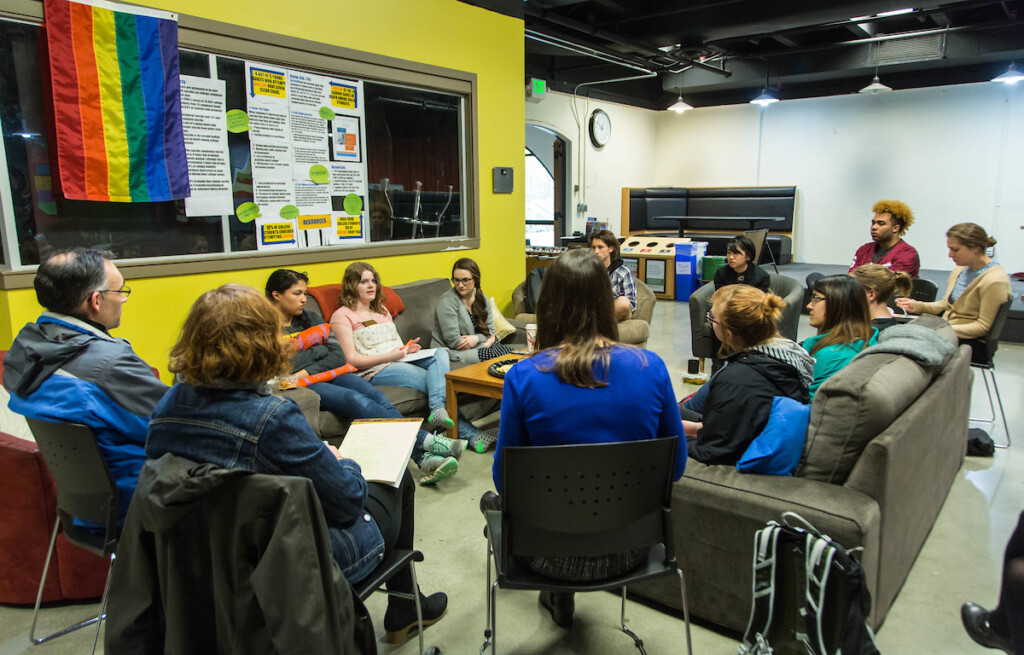 PLU Social Impact Resources
The following resources will help you think about social innovation projects on campus and in the community. PLU seeks to be a leader in regional social innovation projects that fit our mission and resources.
16th Annual Dale E. Benson Lecture, "Tech Innovation for Social Innovation", Justin Spelhaug (Microsoft Corporation), Dr. Mike Halvorson (MC), March 2022
YouTube video exploring the role that Microsoft and other technology companies are taking in global efforts to fight inequality, eliminate poverty, protect the planet, and transform local communities. Known as "Tech for Social Impact," these strategies have the potential to expand the capacity of organizations and communities to address and meet social challenges. (45 minutes plus audience Q&A)
Concordia Summit, September 2021, New York City, "Evolving higher education to spark social innovation and impact locally: An applied model from Pacific Lutheran University"
YouTube video featuring PLU's George Zeno, Dr. Mike Halvorson, Dr. Mike Mulder, and alumna Shelly Kurtz, co-founder of Giving Tech Labs and X4Impact
Higher education institutions must evolve to anchor community-based approaches to solving complex social issues in an evolving democracy. This transformation challenge relates to the reimagining and organizing of liberal arts universities as leading delivery channels to social innovation in their communities, with industry, and as part of the global ecosystem of change makers. Hear how one university is approaching this work. (45 minutes)
Looking for more resources on social impact?
SDG Index Understand key indicators and find nonprofit partners working to address critical aspects of the United Nations Sustainable Development Goals in each US state.
Looking for careers in social impact innovation?
Tech for Good Directory Get inspired by over 2,500 companies making an impact.