Twisted Tales of Poe: A Theatre/Radio Collaboration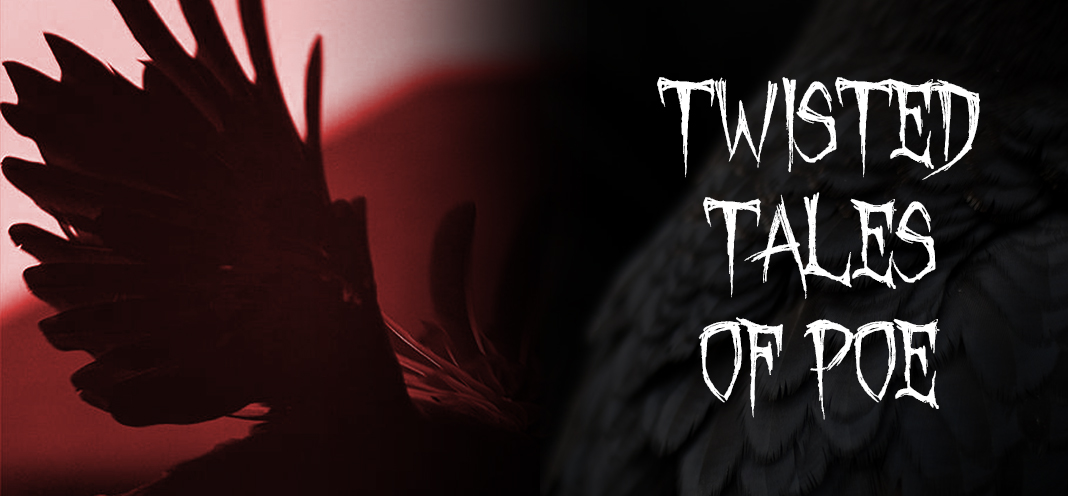 May 16, 2021
For the final Spotlight production of the year, PLU Theatre & Dance presented Twisted Tales of Poe, a staged radio drama. This show came to life in the ears of listeners tuned in to LASR or the online stream. Here's what some of the student participants had to say about their experience!
Hanne Ferguson '23
Hanne is a BFA student with a concentration in Acting/Directing. This radio play took them in a different, new direction: sound design. Hanne was in charge of designing the foley work and soundtrack for the production.
The most interesting part of the process for them was researching and experimenting with different foley sounds. In typical filmmaking, foley is the reproduction of everyday sounds that are layered on top of the visuals, as not every sound can be recorded straight from the source. Many hours of work went into determining the methods and tools to perfectly reproduce sound effects which was quite a lot of fun for Hanne. The stakes were raised from a typical film production because in audio-only scenarios like this radio play, there are no visuals to help with audience enjoyment or comprehension.
Peyton Noreen '23
Peyton, who survived this year partly thanks to the always interesting, never boring meals at Cross Cultures, co-directed Twisted Tales of Poe with faculty member Jeff Clapp. A theatre major, this was their first time directing a full-length play and they were able to do a lot of the directorial work. Peyton says, "One of the reasons I chose PLU was because of all the opportunities for students to get directly involved with the theatre department. I think co-directing this show has built my skill set as a director more than anything else I've ever worked on!"
Part of what made this production unique was its audio-only nature. While at first unsure about how the final product would turn out, Peyton reflected that part of what helped the production be strong was the limited scope of actors' focus: not on memorization, blocking, or facial expressions, but on the soundscape of intonation, voice intensity, and diction.
Nate Lovitt '22
An English Writing major in a radio play? You bet! Nate has studied poetry with Professor Rick Barot and put those skills to work as The Poet reading "The Raven" for Twisted Tales of Poe. Nate noted that an interesting aspect of the show was learning to speak in meter. He said, "'The Raven' has a rhythm to it that was hard for me to grasp initially, but throughout the rehearsal process I learned not only how to fall in line with the meter of the poem, but in how to manipulate it as well for the purposes of performance."
Part of what made this performance unique for Nate was not having to play to a camera or audience, which gave him more freedom in his physical movements that helped him get into character. And with strict Covid-19 safety protocols, performers were able to see each other during the broadcast and feed off each others' energy.
Fulton Bryant-Anderson '23
Fulton is a Communication and History double major with a minor in English Writing. He currently serves as the Co-General Manager of Lute Air Student Radio (LASR), and was very involved in the radio station's broadcast of the show. Fulton designed and co-DJ'ed the pre- and post-show experiences on LASR. His involvement in this production allowed him to learn more about the new sound-mixing board in the studio.
Fueled by carne asada fries, Fulton collaborated with many other students to broadcast the production on LASR. He gave credit to his co-general manager, Rosario Yoson, Technology Team Lead Travis Pagel, director Jeff Clapp, audio technician Natalee Alagaard, and Hanne Ferguson. Check out the spooky playlist he made to accompany the show!
Want to learn more about getting involved in the Theatre & Dance department or the LASR radio station?