From PLU History to Grad School in the Big Apple!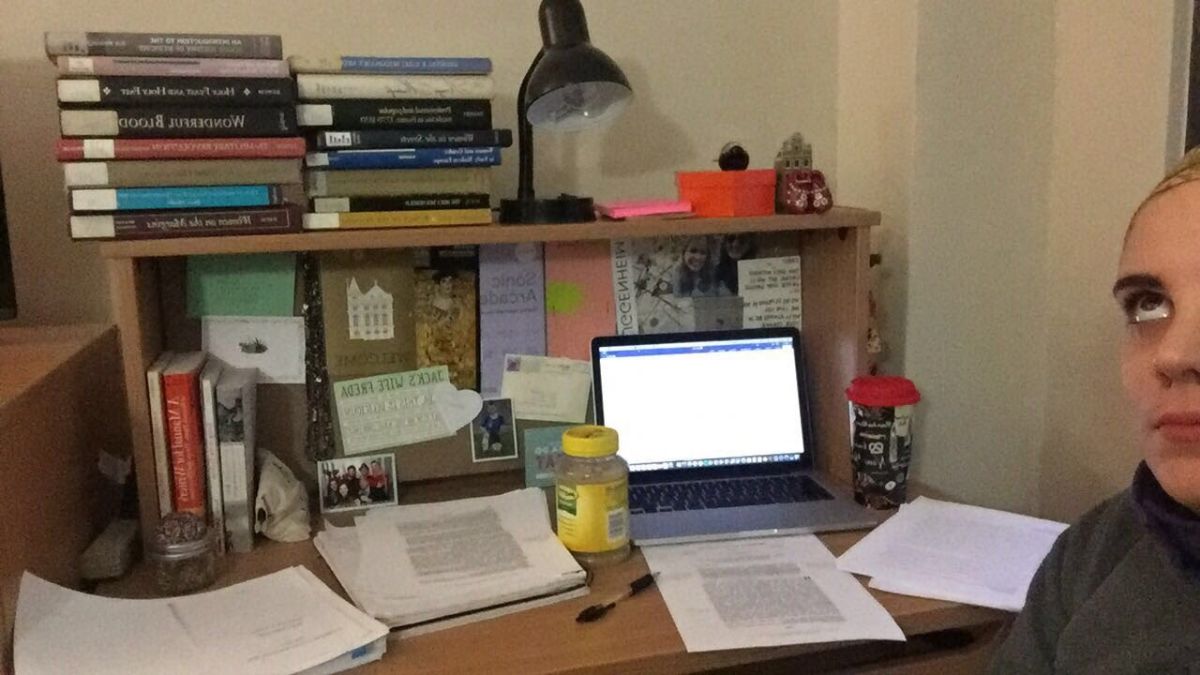 August 20, 2018
By Carli Snyder (2017 History graduate) and Beth Kraig (Chair of History at PLU)

Thinking about graduate study in history? Pacific Lutheran University history majors have an excellent track record when it comes to earning an M.A. or a Ph.D. (or both) in history.
I recently touched base with Carli Snyder, '17, about her first year in grad school.  Carli completed two Kurt Mayer Holocaust Research Summer Fellowships at PLU and is continuing her research as she works toward her Ph.D. at the City University of New York Graduate Center [CUNY].
First, don't forget that grad school can take you to exciting locations.  Carli had never visited New York City before she started at CUNY, but when she has some spare time away from studies, she greatly enjoys checking out many opportunities for adventure (and relaxation)
Her favorite study spots prove that! She enjoys Bryant Park (when it's sunny out), New York Public Library (lovely painted ceilings, an oasis in the heart of midtown Manhattan) The Poets' House (a hidden gem—a poetry library that feels like a peaceful living room with a view of the Hudson River), the Dear Mama Coffee House in East Harlem (THE BEST CHOCOLATE CHIP COOKIES), and Brooklyn College Library (spacious reading rooms).
And sometimes she leaves the studying behind and just plays tourist. She's made multiple trips to the Metropolitan Museum of Art and the Museum of Modern Art (free admission for CUNY students!), visited the Statue of Liberty with her parents, and savored a slice of Joe's Pizza in Washington Square Park.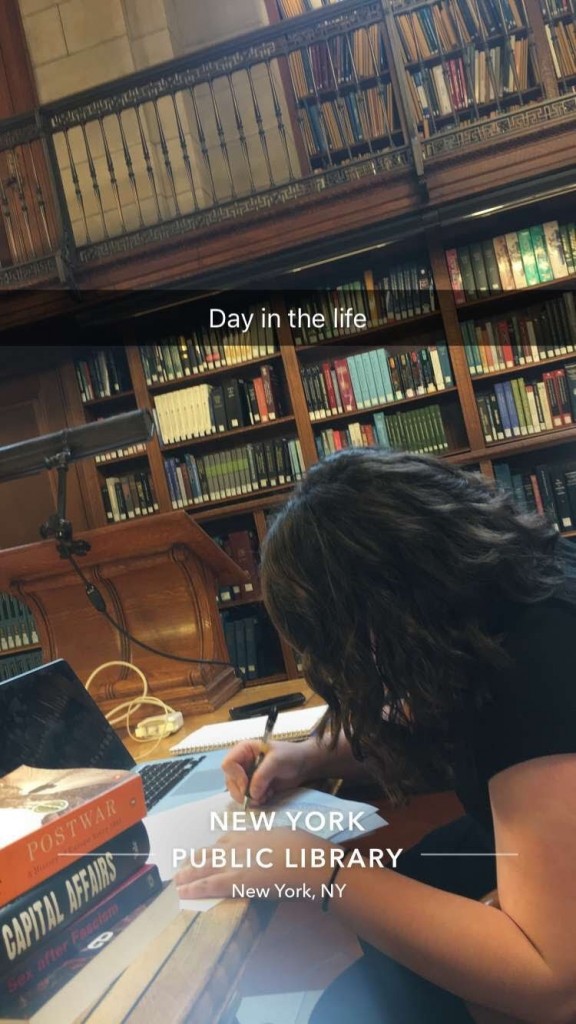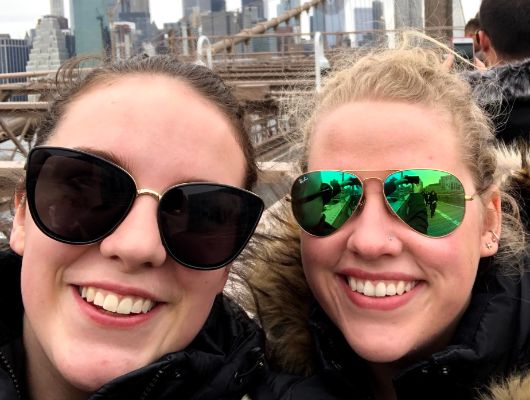 Fun as it is to be in New York, studying and making new academic connections are major (and rewarding) parts of the graduate school experience. Carli earned minors in Women's and Gender Studies & Holocaust and Genocide Studies at PLU, in addition to her History major. She was well-prepared for graduate school elective courses like "Human Rights and Nation States," and "Sex, Society, and Politics in Post-1945 Europe."
As Carli puts it, in those classes and her year-long required historical literature survey and required research seminar," I was able to utilize and build upon the intellectual base I formed at PLU and was challenged by fresh perspectives, a new peer group, and current scholarship."
Grad students receive lots of mentorship Her advisor connected Carli with a gender history working group at the Center of Jewish History where scholars and grad students gather once a month for bagels and to read and comment on one of the group member's paper. In Carli's words, she has "become a part of a wonderful network of scholars and have learned so much!"
There were many academic highlights in Carli's first grad school year, but a special favorite was being introduced to Beth Griech-Polelle's doctoral advisor (Omer Bartov) by her own doctoral advisor (Dagmar Herzog). Carli also managed to return all thirty library books after completing her first semester exam (which she passed).
And how thrilling it was to find a single letter in the U.S. Holocaust Memorial Museum archive that changed the entire course of her research. Written in 1993 by Holocaust survivor Charlene Schiff to the museum's director, the letter complimented Joan Ringelheim on her skillful way of recording Schiff's story in video form.
That letter inspired Carli to watch Schiff's entire testimony, and she devoted half of my first year research paper to a discussion the interviewer/interviewee relationship between Ringelheim and Schiff. Magical moments occur in the archives!
Are you thinking about graduate study after you finish your B.A. in History at PLU? Check out Carli's excellent tips!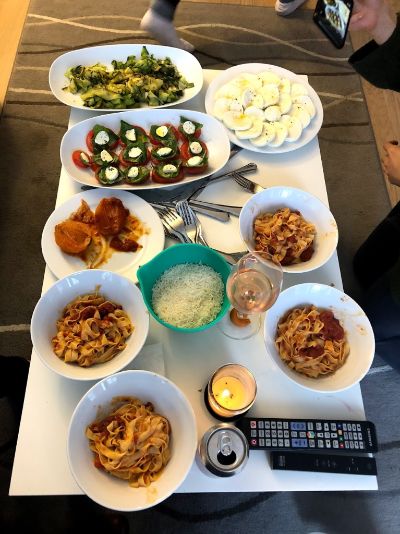 Tips before you graduate:
Attend the grad school info night at PLU, hosted by Phi Alpha Theta! There you'll learn all the steps necessary to apply.
Reach out to professors in the programs that interest you to find an advisor you will work well with.
Tips for that first year in graduate school:
For Carli, it was crucial to make her apartment a calming space where she could decompress from school, so she tried to study my mostly in a library or a cafe.
Find a non-academic outlet! Carli (a swimmer at PLU) chose group exercise classes.
Ask questions: talk to the students ahead of you in the program, learn from PLU alumni who've gone through grad school, reach out to your advisor, and know that your other professors are all happy to help and offer insight whenever you need it.
If you start to feel anxious or stressed, check if your school's wellness center offers counseling services. Carli did! And she says "it was the best decision I made this year."
Carli's final words? "Hope things are going well over there in Parkland, Lutes!"