The Edison Awards: Innovations That Shape the World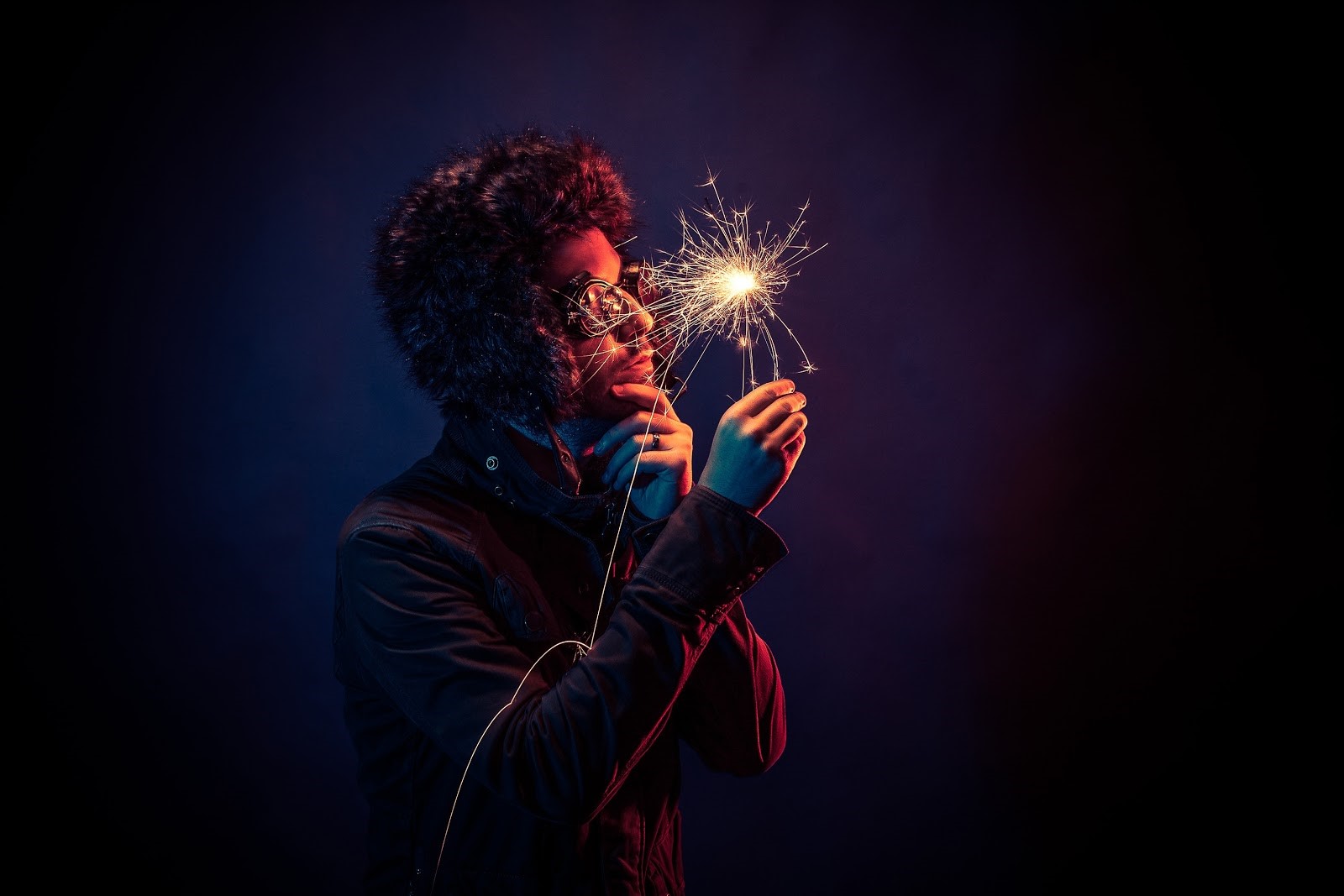 February 23, 2018
By Damian Alessandro '19
It's awards season!
Not the Academy Awards–although we do host awards parties at Pacific Lutheran University.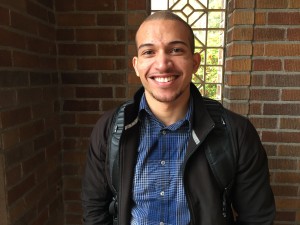 I'm writing about the annual awards for innovation that have everyone whispering excitedly in the discipline of Innovation Studies. That's right–its the Edison Awards, which honor excellence in the development, marketing, and launch of new products and services in the United States.
The awards program is an initiative within Edison Universe, a 501(c)(3) organization that strives to recognize business leaders and product teams for their breakthrough products and ideas.
Unsurprisingly, the awards are named after Thomas Edison, who, along with his Menlo Park inventing team was able to create an unprecedented number of machines, devices, and technologies for American industry. Edison's success helped to establish at least four different industries that have transformed the modern world, including electrical power systems, battery storage, motion-picture cinema, and sound recording–just to name a few.
Every year, the Edison Awards committee receives hundreds of nominations, and after a lengthy process they determine gold, silver, and bronze winners within different categories of science and industry. (For the 2018 awards, they received and reviewed over 3,000 entries.)
Checking out the list of nominations and winners is a great way to quickly review many of the innovations and inventors that are transforming our world.
As a student of Innovation Studies here at PLU, I find it intriguing to review these diverse innovations each year and consider how they came to be. As we include different artistic, historical, ethical, and business perspectives in our coursework, it is fascinating to see how these dynamics have worked together in industry and shaped society. Many of the social innovations have made a lasting, positive impact in the world.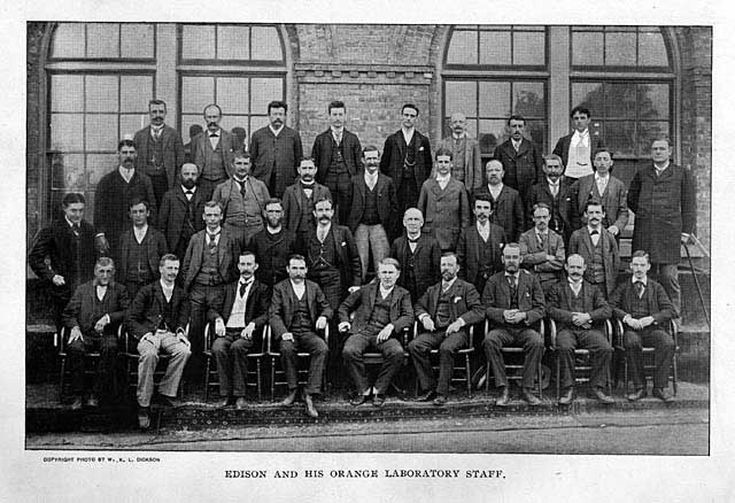 Now that the finalists for 2018 have been announced, we are basically counting down the weeks until the 2018 awards ceremony unveils the winners, which takes place in New York City on April 11, 2018.
As we wait, however, let's review some of the coolest award winners from 2017, as seen through the eyes of a PLU student.
Here are some of my favorites for 2017:
Edible Six Packs
It might sound trivial, but I was fascinated by the innovative, compostable six-pack beverage packaging produced by Saltwater Brewery of South Florida.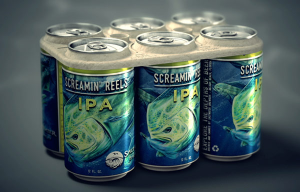 Yup, you can eat these edible six pack rings (YouTube) that come along with beer or your favorite beverage.
If you're thinking that "edible" means humans are supposed to eat the packaging after you drink the product, don't worry–these rings are really meant for animals, many of whom have been harmed or killed by traditional "plastic" six-pack packaging rings in the past.
Not only are these containers edible, they are biodegradable and compostable as well. Instead of being choked by plastic rings, the inventors hope that animals will be able to eat them if they want–or not.
Importantly, the rings also use up less plastic than traditional rings, and they avoid other negative environmental effects.
Better Chargers
Anyone have a dead smart phone?
If you're in this category now and then, you might appreciate WattUp, a new wireless charging device developed by the Energous Corporation.
Instead of having to remember to plug in your phones or other battery-powered devices, a WattUp transmitter sends energy via Radio Frequency signals from distances up to 15 feet to charge them.
Essentially, WattUp works like a Wi-Fi router, delivering scalable power through radio bands. It is also software controlled, meaning you can customize the device with an app that suits your environment and needs. I'm always looking to score some phone power. This might help.
Cool Tech
A few additional nominations that I would like to highlight include the Nokia Future Cell, which uses drones to deploy massive self-building wireless networks, and the Bevel3d, by Matter and Form Inc., an attachment for smartphones and tablets which allows you to quickly capture high quality 3-D photos and share them on Facebook, Tumblr, or Twitter.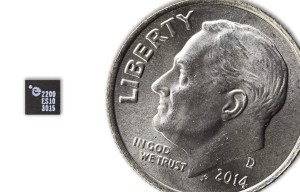 And for those patiently watching for the 2018 awards, I would highlight one of my favorite new nominees, AIR-INK™ by Graviky Labs.
Graviky Labs also developed KALLINK, which captures post-tailpipe carbon emissions before they enter the urban environment. The device recycles the pollutants and turns them into reusable inks.
Along similar lines, AIR-INK is a recycler used for projects like painting. I'm expecting this practical invention to win some gold come April.
Need a Refresher on Edison?
If you're suddenly realizing that you don't know as much about master inventor Thomas Edison as you should, maybe its time to read a good biography of the man and his talent for teaming and recognizing good ideas. A great place to start is the classic biography, The Wizard of  Menlo Park , by Randall Stross.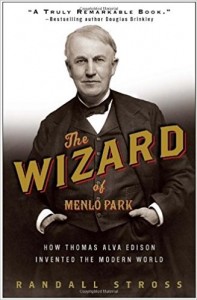 PLU's Innovation Studies program studies innovation in its many contexts throughout history. We're excited to learn about how individuals and teams have created new projects, and how these inventions have changed the world for good or bad.
Lutes from a variety of majors–Art & Design, Business, Economics, History, Philosophy, English, Communications, Nursing, and more–bring their disciplinary perspectives to the program and learn how to be entrepreneurial in whatever they are most passionate about. Perhaps one of us will receive an Edison Award in the future–who knows!
Innovation Studies
PLU's Innovation Studies program is designed to introduce students to core principles in innovation and entrepreneurship. Students culminate their work in a seminar that invites them to form teams, identify a substantial problem or emerging opportunity, and create a proposal to address it.
The program is currently enrolling minors and planning new events. We are also actively registering for the minor's gateway course Hist/Phil 248: Innovation, Ethics, and Society, offered in Fall 2018.
For more information, contact Michael Halvorson or explore the Innovation Studies website.