Dining at PLU
PLU has one main cafeteria, called the Commons, located in the University Center. Breakfast, lunch and dinner is served in this area, but there are also other places on campus to grab a quick bite or some coffee. There is a coffee stand with some snacks in Hauge Administration building (Admin) and Morken on lower campus.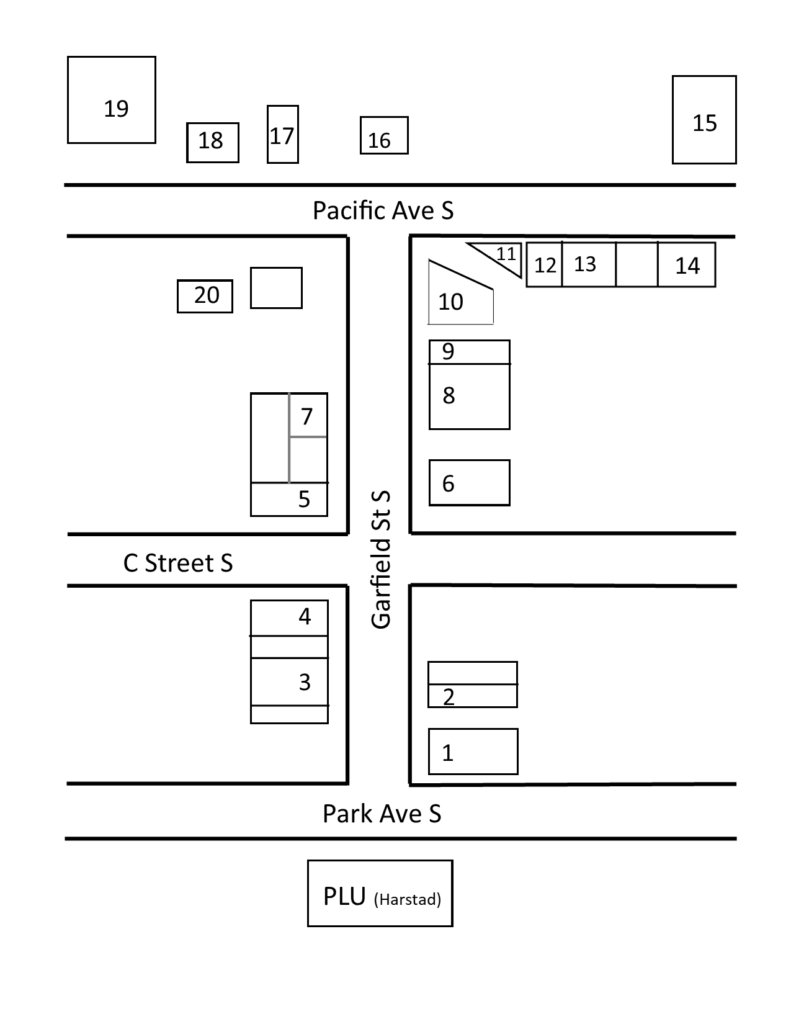 Off-Campus Dining
Many students choose to go off-campus on weekends or on special occasions to have dinner.  You can find several restaurants on Garfield Street, right off PLU's campus, with different cuisines.
Marzano's: Italian food in a semi-casual setting. It may be a little pricey for students.
Zen Ramen & Sushi Burrito: Get some homemade Japanese ramen! Have you had sushi burrito before? Come try it!
La Salsa: Authentic Mexican food in a casual setting.
Rise and Shine Cafe: Espresso, ice cream, sandwiches and salads. A casual study-hangout spot with a book swap and open mic nights.
Trapper's Sushi: A conveniently located sushi shop that takes to-go orders.
La Cà Café: Vietnamese cuisine.
PLU Nursing's Clinical Learning & Simulation Center
208 Garfield: Soup, salad, sandwich. Serves espresso drinks, wine & beer.
Farrelli's Wood Fire Gourmet Pizza: High-quality wood fire pizza in an environment that evokes a neighborhood feel.
Jersey Mike's Subs: Sandwich shop.
Emerald City Smoothie: Fresh smoothies and smoothie bowls. You can even add proteins and order smoothies with different properties, like immune boosts.
Uni Teriyaki: Korean-style teriyaki restaurant.
T-Mobile: Cellular provider.
Domino's Pizza: Delivery and carry-out pizza.
Bowler Coffee Company: Delicious coffee and energy drinks, snacks and treats! They are a drive-through, but allow walk-ups between sunrise and sunset.
Baskin Robbins: Ice cream and desserts.
Forbidden City: Chinese food.
Walgreens: Retail drug store, and all the living stuff such as toothpaste, shampoo can be found in here. It sells snacks too.
Happy Teriyaki & Pho: Pan Asian cuisine, including delicious pho.