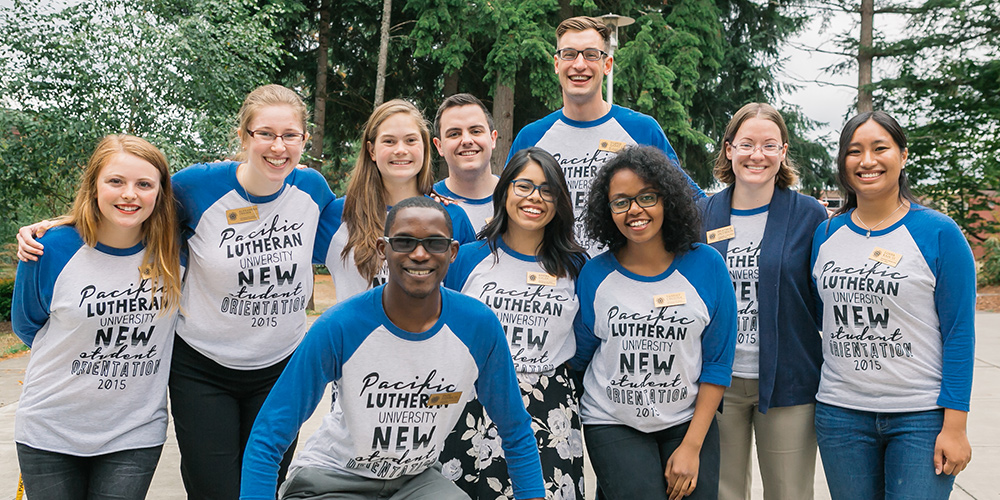 International Peer Advisors
International Peer Advisors (IPAs) are current PLU students. They were just like you, coming here as international students or American students working hard to become a part of community within the university.
With experience and enthusiasm, all the IPAs are looking forward to meeting you and assisting you through the first week at PLU. They will be here to welcome you, to be your first friend on campus, to give you the best advice for new students, and to help you get ready for school.
They, as a team, are working hard to prepare a big welcome for you to our university!
Sara Newman

Email: newmansr@plu.edu
Year: Senior
Major: Biology; Hispanic Studies minor
Country: U.S.A.
Campus Involvement: Cross-country and track & field athlete, Biology Club president, SAAC secretary, Pre-Professional Health Sciences Club secretary, Mortar Board secretary, Habitat for Humanity Club, iGroup, Club Keithly
What I Like Most About PLU: The number of available opportunities! There are so many great things to be a part of on campus!
One Piece of Advice: Don't be afraid to get involved! From personal experience, I can say that being involved is a lot better than sitting in my room most of the time and watch Netflix.
Alexandra Dreher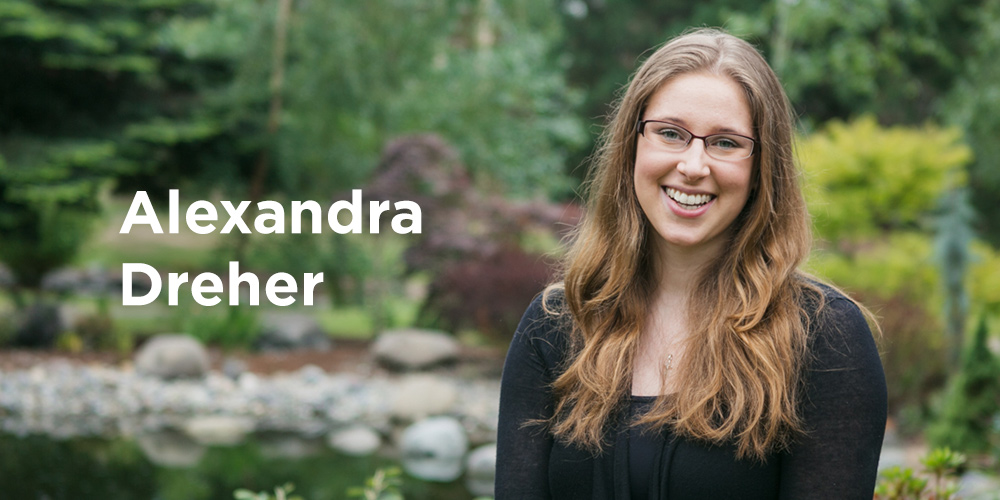 Email: dreherae@plu.edu
Year: Senior
Major: Music – Vocal Performance and German
Country: U.S.A.
Campus Involvement: PLU Choir, Opera, Global Campus Connection
What I Like Most About PLU: The sense of community.
One Piece of Advice: Embrace the journey.
Jenn Wong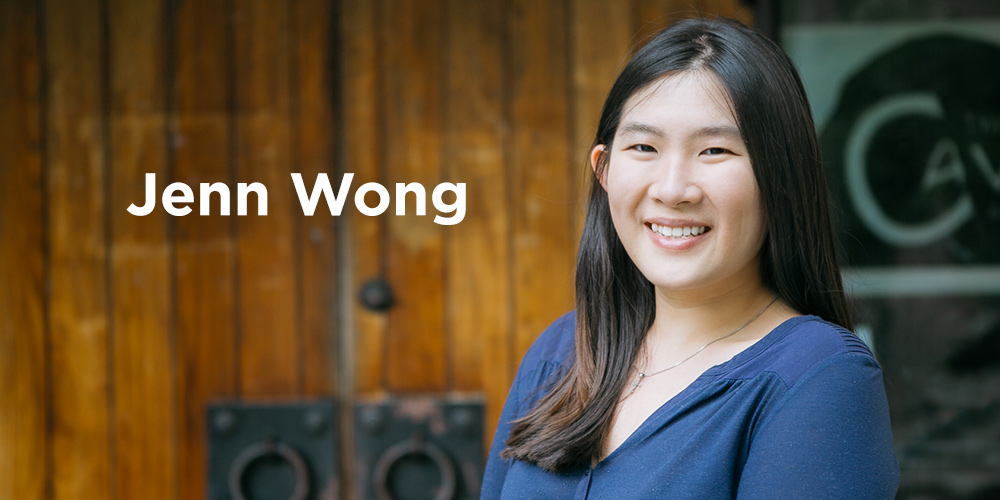 Email: wongja@plu.edu
Year: Senior
Major: Chemistry; Minor in Physics
Country: Thailand
Campus Involvement: Emerging Leaders, residential assistant, chemistry teaching assistant, researcher, ChemClub vice president
What I Like Most About PLU: The professors are awesome!
One Piece of Advice: Communicate with your professors constantly. They are very nice and love students that talk to them often. Not only are you getting help with all your class materials, you are building connections for getting on-campus positions, internships, and future career.
Frances Steelquist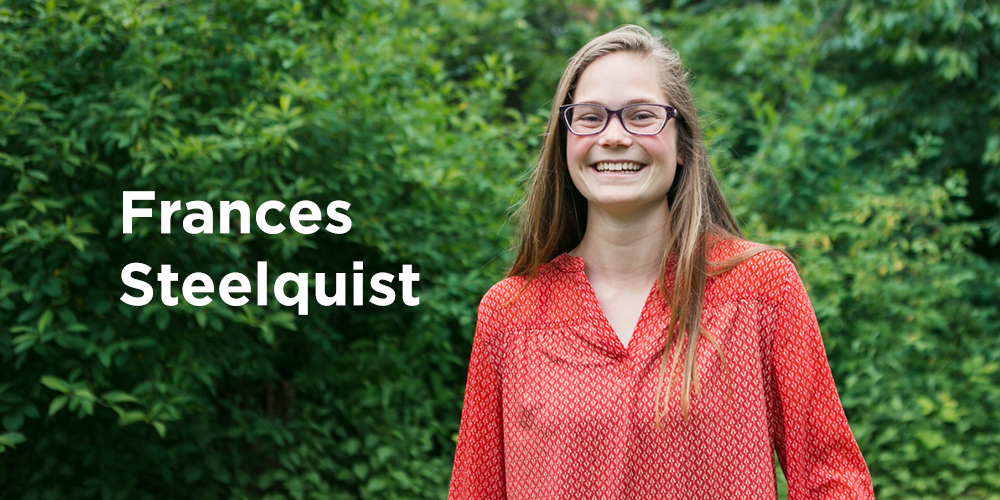 Email: steelqfm@plu.edu
Year: Junior
Major: Kinesiology – Exercise Science
Country: U.S.A.
Campus Involvement: Outdoor Recreation, Music Ensembles
What I Like Most About PLU: The support within PLU's different communities. Us students are continuously given opportunities by the faculty to try new things and push limits – that makes for an awesome environment.
One Piece of Advice: You are the agent of your education – own it! You don't have to pursue everything or be friends with everyone, but whatever you do is yours and you have the power to make it good.
Brooke Wolfe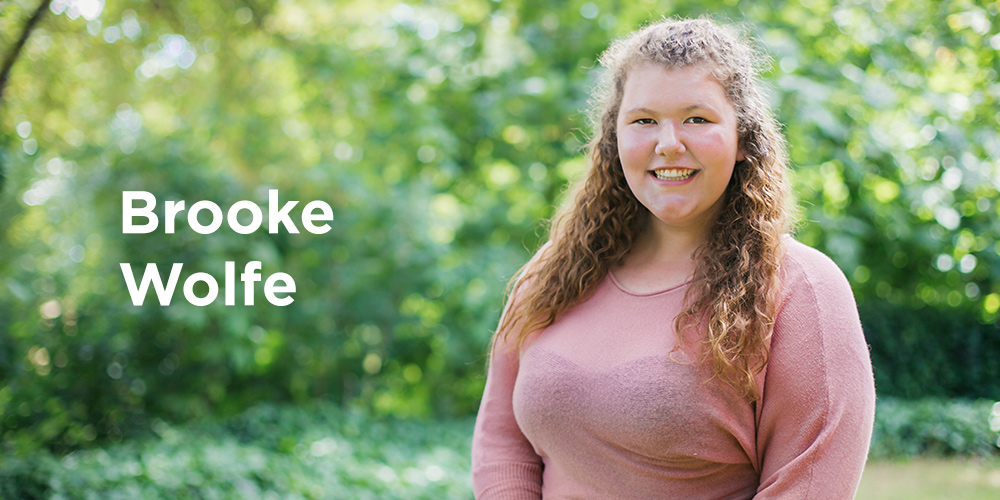 Email: wolfebh@plu.edu
Year: Senior
Major: Political Science; Minor in Communication
Country: U.S.A.
Campus Involvement: Intern at International Student Services, Debater for the TOH Debate team, Women's Ultimate Frisbee
What I Like Most About PLU: There is always a way to get involved on campus. That could be planning the spring music festival LollaPLUza, joining a club, or voicing your opinion with ASPLU. Finding something that interests you is an exciting and rewarding way to meet new people and stay busy!
One piece of advice: Don't be afraid to say hello to fellow students on campus! Lutes are friendly, and love meeting new people. You never know, that person could be your new best friend.
Shanna Postlewait

Email: postlesc@plu.edu
Year: Senior
Major: Hispanic Studies and English Literature
Country: U.S.A.
Campus Involvement: President of the Mark
What I Like Most About PLU: The small town feel of campus. It is very easy to stay connected with the people you meet.
One Piece of Advice: Please avoid your dorm room as much as possible. Find a new place on campus to study or chill, and reach out to the students you meet there.
MEET THE ADMISSION INTERNS
Van Nguyen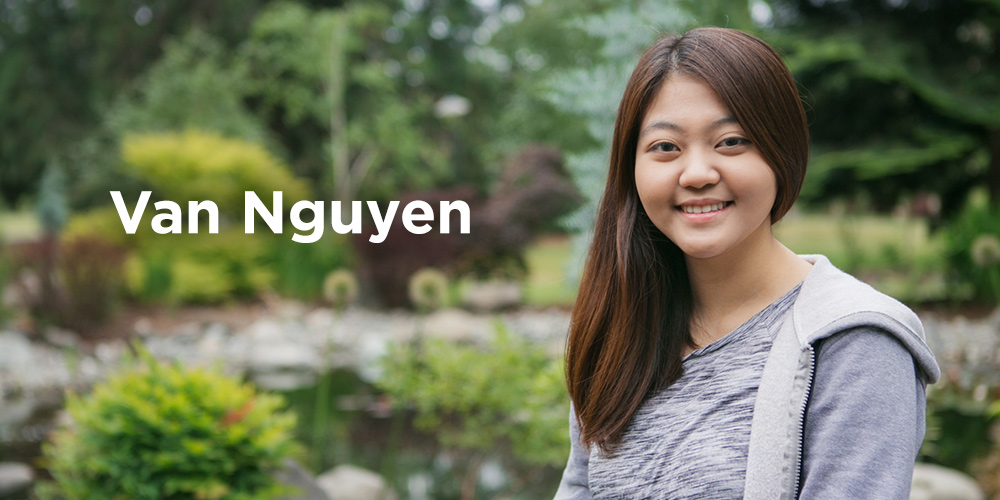 Email: nguyenvu@plu.edu
Year: Sophomore
Major: Computer Science
Country: Vietnam
Campus involvement: International Admissions, Club Keithley
What I Like Most About PLU: I like the people at PLU the most. As an international student, I've learned the need for my family and my friends more than ever. I believe it is the most important to feel supported and taken care of for me to be motivated in this new place. At PLU, I can come meet with the professors in their office hours or through email whenever I need. This is great as I don't feel distant with my own professors, the people who bring me knowledge every day. Further, there are people that are willing to talk to me about my problems. It warms my heart because people here do care about you!
One Piece of Advice: Get out of your comfort zone. This is what I've heard so many times before I came here. I know it's hard but it's all worth it at the end. Meeting new people, joining in the clubs that you're interested in, enjoying your college life! You'll never know if you don't try, maybe you can meet friends for life just from that one event you're not so sure to attend.
Harald Overå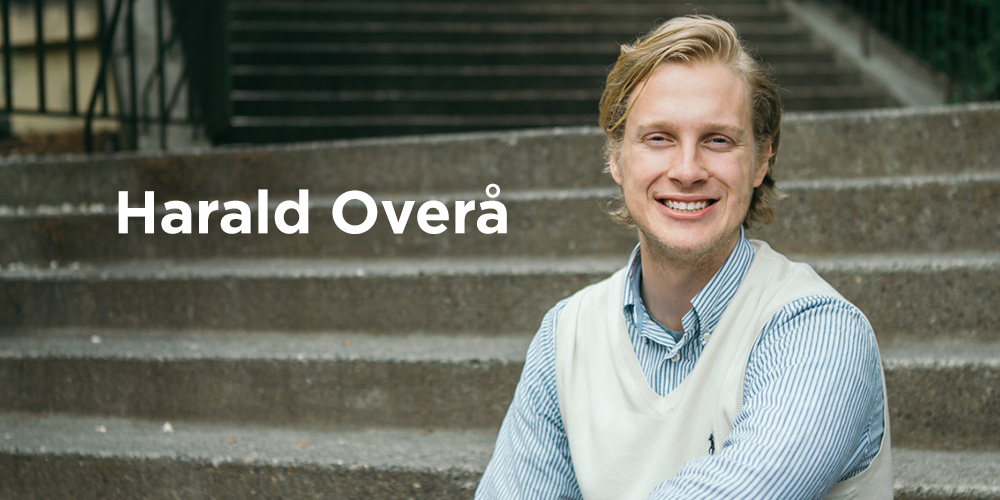 Email: overaha@plu.edu
Year: Junior
Major: Business Administration
Country: Norway
Campus Involvement: ANSA Washington president, leads Norwegian Conversation Hour in Scandinavian Cultural Center, Senior Analyst Mary-Lund Student Investment, Economics Club, Intramural soccer
What I Like Most About PLU: The ratio of students to teachers and that I feel that everyone is genuinely invested in having people succeed. I feel like I belong here and I want to have others feel the same way.
One Piece of Advice: See the surrounding areas around school here – the nature and the vibrant feel of the Northwest is breathtaking and I am loving every minute of it.