Visiting Tacoma
Tacoma is the city closest to PLU. It is located just a short car ride north of campus, and offers many cultural experiences. With a multitude of museums downtown, a walkable waterfront and beautiful nature in the surrounding area, Tacoma is worth exploring.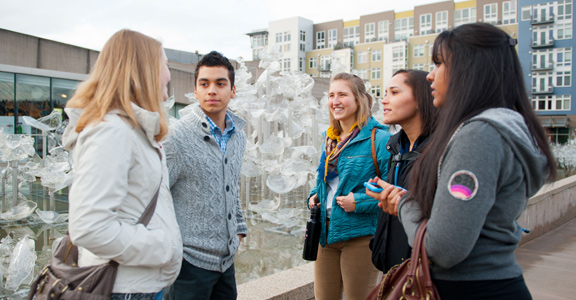 With over 360 different species, this combined zoo and aquarium is fun for people of all ages. Meet everything from tigers to otters, and polar bears to elephants.
Watch glassblowing live and enjoy exhibits featuring colorful pieces of glass art.
This museum emphasizes art and artists from the Northwest through its collection, exhibitions, and learning programs.
Union Station – Washington History Museum
Get some inside information on the history of Washington State at this museum in downtown Tacoma, located in the old Union Station building
If you are interested in cars and car history, this new museum in Tacoma is perfect for you.
Other things to do in Tacoma
Go to a Tacoma Rainiers game (baseball)
Tacoma Mall
South Hill Mall
Freighthouse Square
Farmer's Market
Parks and the Waterfront