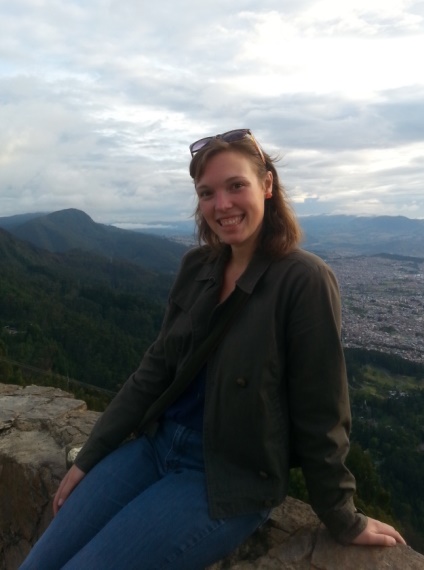 Sonja Ruud
Graduation year: 2012
Majors: Global Studies and French
Studied away in Fort-de-France, Martinque (PLU J-Term), Yaoundé, Cameroon (SIT semester) and Elverum, Norway (PLU Gateway semester at the time)
Throughout the course of my studies at PLU, I had the opportunity to study away three times: first for a J-Term in Martinique, then a semester in Cameroon and finally a semester in Norway. As you can imagine, these experiences were all very different from one another – the locations, course content and program structures were quite dissimilar – and each taught my something new, about the subjects I was studying, about the respective cities and countries and ultimately about myself.
However, I also felt as though each experience built on the last. In addition to the highly practical language and cross-cultural skills I gained through living and studying in various places, my study away experiences helped to develop my sense of adventure and taught me how to adapt to diverse contexts. In the five years since I graduated I have lived in five different countries, and while it's always daunting to move to a new place or start a new job or course of studies, I also feel confident in my ability to adapt to new circumstances and challenges.
Directly after graduating from PLU, I spent a year in Seville, Spain teaching English and learning Spanish. I then had the pleasure of returning to work at the Wang Center for two years before resuming my studies. I decided to pursue graduate school abroad, and found a fantastic program in Anthropology and Sociology at the Graduate Institute of International and Development Studies in Geneva, Switzerland. In the course of my studies there, I participated in a one-semester exchange program in Bogotá, Colombia before again returning to Tacoma to conduct field research for my thesis on public transportation in the Puget Sound region.
Most recently, I moved to Managua, Nicaragua, where my husband works with the Luxembourgish foreign service. I'm still in the process of discerning my next academic and professional steps but broadly speaking, I plan to continue studying and working with anthropology. My husband and I are not sure what the next years will hold but between our two careers we anticipate further mobility and plenty of opportunities to exercise the skills, knowledge and adventurousness that I gained through my study away experiences at PLU.
Updated November 2017