Stay Connected
Add your email to get updates on all things Global Education related through our monthly newsletter, and get access to virtual event/info session links!
Interest Form
Global Education at PLU
The Wang Center for Global and Community Engaged Education promotes global learning opportunities both on and off-campus, challenging students to grow personally, professionally, and academically by examining critical and interconnected issues related to human diversity, social justice and the fragility of our planet. Our role in the PLU community is to work towards a just, healthy, sustainable and peaceful world at home and abroad through faculty development and grant opportunities, delivery of study away programs, on-campus programming on pressing world issues, and a commitment to best practices in cross-cultural exchanges.
Global Education opportunities include...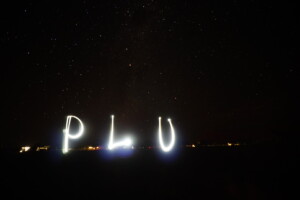 Study Away
Global education is a priority at PLU. There are many different ways you can engage with other cultures both in the US and across the globe in the pursuit of knowledge, intercultural understanding and service. We encourage you to seek global learning opportunities on and off campus during your time at PLU and expand your perspective! You can start by reading this overview of Study Away at PLU.
Study away often motivates students to pursue additional global opportunities afterwards, such as through fellowships like Fulbright or language learning opportunities like the Boren Awards or the Critical Language Scholarship. Many Lutes also choose to serve with the Peace Corps after graduation. Students also teach English, work and volunteer abroad. Study away is often a starting point that launches students into their careers and opens doors to new opportunities!
#LutesAway

#LutesAway

#LutesAway

#LutesAway

#LutesAway

#LutesAway

#LutesAway

#LutesAway

#LutesAway

#LutesAway

#LutesAway

#LutesAway

#LutesAway

#LutesAway

#LutesAway

#LutesAway

#LutesAway

#LutesAway

#LutesAway

#LutesAway

#LutesAway

#LutesAway

#LutesAway

#LutesAway

#LutesAway

#LutesAway

#LutesAway

#LutesAway

#LutesAway

#LutesAway

#LutesAway

#LutesAway

#LutesAway

#LutesAway

#LutesAway

#LutesAway

#LutesAway

#LutesAway

#LutesAway

#LutesAway

#LutesAway

#LutesAway

#LutesAway

#LutesAway

#LutesAway

#LutesAway

#LutesAway

#LutesAway

#LutesAway

#LutesAway

#LutesAway