Innovation and Resilience
May 7, 2018
By Damian Alessandro, '19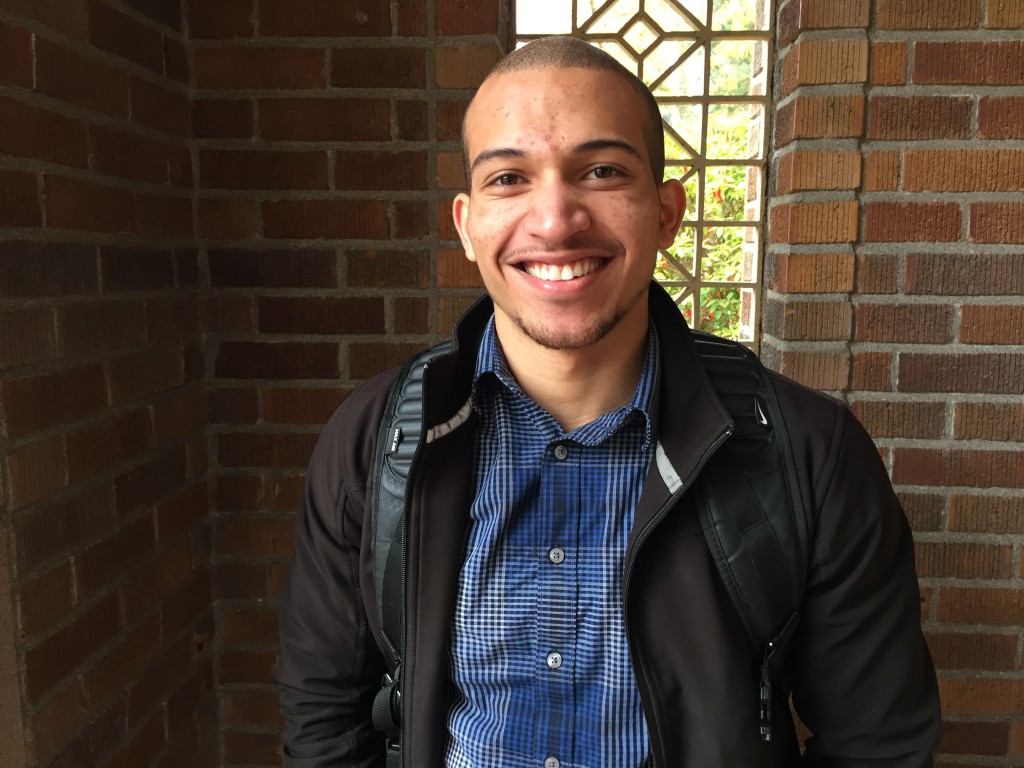 At Pacific Lutheran University, we're pretty excited about innovation.
Over the past few months, my colleague Sarah Cornell-Maier and I have been writing about several types of innovation that we see in the workplace and in our curriculum.
This week, I took a deep dive on disruptive innovation with some faculty in the PLU School of Business, who are also mentors in our Innovation Studies program. The experience also taught me something about resilience.
When a business engages in a process, where a product or service takes root at the bottom of a market, and then is able to move up and replace an established leader or leaders, this we sometimes call "disruptive innovation."
The term was coined by Clayton Christensen, the Kim B. Clark Professor of Business Administration at the Harvard Business School. Christensen explained that when a business gives a large group of consumers at the bottom of a market access to things that were previously available only to high-end (or luxury) consumers, then there is an opportunity to radically disrupt what is going on. The company that changes the marketplace in this way is a disruptor.
The School of Business here at Pacific Lutheran University is interested in this type of innovation, and Dr. Chung-Shing Lee (Dean, School of Business), is a specialist in this type of research. He is one of the founding members of the interdisciplinary Innovation Studies program, which is welcoming its first class of new minors this year.
In the program, there is always an emphasis on encouraging students to think about problems, big and small, in new ways. This could be in a business setting or connected to a social project or new idea that a student has come up with.
To learn more about innovation, I sat down with Kory Brown (Assistant Professor, School of Business) in order to gain a better idea of how the business world views innovation and puts it into practice. I also took Dr. Brown for an introductory course in the Innovation Studies minor, BUSA 201: Introduction to Business in the Global Environment.
Innovation Beyond Invention
"Business have the potential to do more," says Dr. Brown, "if they can get past the idea that they need to invent new technology." For many of us, the first thing we think about when we hear innovation is cutting edge technology, much like those in my last post about the Edison Awards. However, businesses don't need to invent something new to be innovative. Instead they can modify products or processes that already exist, or create new business models that other organizations are not trying.  
For example, Howard Schultz, executive chairman of Starbucks, built his company up from virtually nothing to the success it is today by implementing a personal approach to consuming coffee, like he witnessed in the of espresso bars of Milan, Italy.
Schultz did not invent coffee, nor did he invent a new way to make coffee, but instead his team introduced a new approach to marketing the product emphasizing the relationship between business and customer.
Culture is important to Starbucks, which is why the company is so often in the news for social or cultural reasons.
The company did not really take off in terms of revenue until the early 1990s. However, they gradually supplied the marketplace with a product that felt very high quality (like an expensive Italian restaurant), but was actually under $5 or $6. Starbucks started at the bottom and moved up until it displaced the competition. (Many of their competitors refused to offer "to go" cups to their customers, convinced that gourmet coffee could only be a restaurant experience.)
Howard Schultz wasn't the only one to do this. Steve Jobs didn't create telephones or computers, but he created a new way for people to access that technology, such as helping to introduce personal computers in the late 70s and smartphones in 2008-2009.
Blackberry smart phones already existed, but the design for the flat, touch-screen phones we have now, the computers in our pocket, was a bold, new idea. Their product disrupted other smart phones.
Likewise, Elon Musk did not invent the electric car, but with Tesla, he was able to introduce a high performance and longer-endurance vehicle, while also building his own recharging network.
Musk chose to focus on improving alternative energies and how we use them.
Reflecting on these developments, Dr. Brown reminded me: "Innovators primarily aren't listening to what consumers say they want, but they invest in what they believe consumers need."
The Struggle and Profit of Innovation and Entrepreneurship
During our talk, I asked Dr. Brown about the differences and similarities between innovation and entrepreneurship, since he also teaches an entrepreneurship class at PLU.
Brown pulled out a book by Eric Ries, The Lean Startup, and read me a passage:
"A startup is a human institution designed to create a new product or service under conditions of extreme uncertainty."  (Eric Ries)
Dr. Brown then used this definition to lay out three points that help identify whether or not something is entrepreneurial and innovative. "First, the business has to be new; second, it has to be creative; and third, there needs to be uncertainty surrounding the product or idea."
Brown continued: "It's easy to follow a business model that has already been established, change nothing, and become successful… But, it is difficult for businesses to find people who are willing and able to stick through the difficulties of disruption."
Sometimes, being an innovator is a hard road full of rejection before success. As a famous anecdote of this, Howard Schultz spoke to 247 people that he hoped would help fund his first business, "Il Giornale." He heard "no" 217 times. Schultz recalled the experience:
"Try to imagine how disheartening it can be to hear that many times why your idea is not worth investing in… It was a very humbling time."  (Howard Schultz)
Of course, the business eventually became Starbucks. But they, too, are vulnerable to the inevitable nature of disruption, unless they listen to customers needs and continue to supply value to their customers and society.
The Take Away
My biggest take-away from discussing innovation with Corey Brown is that it isn't just the people who dream big that make the biggest impact. It is also those who pursue their ideas, tirelessly, and face untold rejection in the world. Innovators need to develop resiliency in the face of trials. This is one of the secrets of innovation.