Alumni
PLU graduates who studied away through the Wang Center are doing amazing work all over the world, from Washington State to Antarctica. Find out what they're doing and how you can take advantage of global opportunities after PLU, too!
'Welcome to Panama Kaylee'
Kaylee Bauer, '18, is taking on a new challenge as her two year commitment to serving the Peace Corps in Panama begins. Her service officially started in February and she was sworn in at the end of April.  Since then, she has been teaching English with an emphasis on Leadership and Life Skills in addition to augmenting her own Spanish language skills and intercultural competency.  Follow her adventures, learning, and struggles on her blog!
Updated June 2019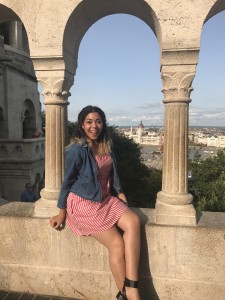 The Journey Continues
Danae McGaha, '16, an alum of study away programs in London and Copenhagen, is continuing her global education in her post-graduation life by teaching English in Budapest, Hungary! To follow along on her journey and find out more information about making a permanent transition to living abroad, click here. To watch a 2022 interview with Danae, click here!
Updated March 2022
Where are they now?
Study Away alums describe their global career paths.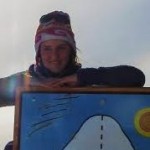 Kirsty Palmer, 2013 Steward at McMurdo Station in Antarctica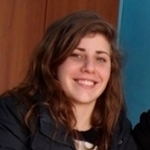 Allison Mackin, 2011 Peace Corps volunteer in Albania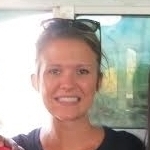 Britt Rosenberg, 2005 Director, Corporate Partnerships, Mercy Corps
Carrie Hylander, 2012 Completed Fulbright in Columbia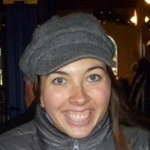 Erika Meyer, 2011 Worked for DIS in Copenhagen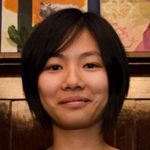 Gai-Hoai Nguyen, 2009 Assistant Director, UW Center for Human Rights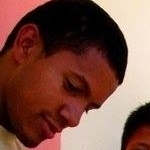 Jake Taylor, 2009/10 Attending grad school in the Netherlands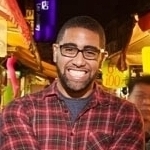 Mycal Ford, 2012 Completed Fulbright in Taiwan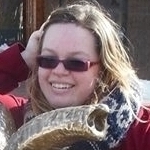 Sarah Wise, 2011 Completed a Marketing Internship in London
Alumni News
In 2014, five more Study Away alums received Fulbrights, bringing the PLU's total number of recipients to 100. Learn what they're doing.
Brian Erickson (2009), Oaxaca program alum, now works as a Policy Advocate for the ACLU of New Mexico's Regional Center for Border Rights and spoke at the Wang Center's 2014 Legacies of the Shoah Symposium.
Reed Ojala-Barbour (2011), Oaxaca and Granada alum and Wang Grant recipient, recently discovered a new species while completing a Fulbright in Ecuador. Read more about Reed's work.
---
Post-Grad Opportunities
Interested in learning more about how you can continue your global education after PLU?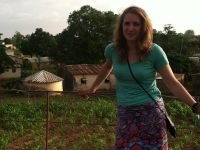 Stories of a Peace Corps Volunteer in Togo
After graduating from PLU, where she studied away for a semester in Paris, alum Sarah Slinker ('13) put her French skills to work as an English and Gender Education Peace Corps Volunteer in Togo, West Africa. She has since received her MSc degree at SOAS in London and is now working in the Eastern DR Congo with the INGO Mercy Corps as part of their emergency programs team.
Updated November 2017