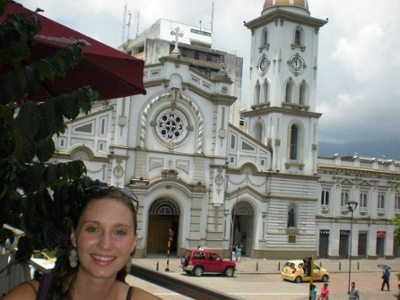 PLU Class of 2012

Hispanic Studies and Global Studies Double Major

Completed Fulbright in Colombia

Now working on Masters in Elementary Ed. from UW
At PLU I studied Hispanic Studies and Global Studies. I also completed my Teaching English as a Second Language Certificate through PLU. I studied away in Oaxaca, Mexico fall of 2009 and in Granada, Spain fall of 2011. With the help of PLU professors and staff, I was granted a Fulbright scholarship to teach English and do research in Colombia the year after graduating. I'm currently attending the University of Washington completing my Master's in Teaching program for Elementary Education. With this program I am student teaching at Concord International School in a 5th grade Spanish-English dual language classroom. I am hoping to work in one of the local school districts as a dual language teacher next year.