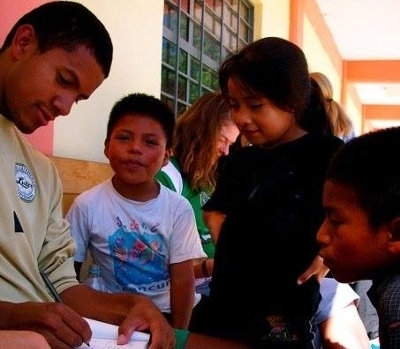 PLU Class of 2009/2010

Spanish and Global Studies Double Major

Studied away in Oaxaca, Mexico; Wang Grant in Ecuador

Completed Peace Corps in Panama

Now working on Masters in Latin American Studies in the Netherlands
I'm currently enrolled in a MA Latin American studies program with public policy emphasis at Leiden University here in the Netherlands. It's the only program in Europe outside of Spain offered entirely in Spanish. After PLU I did Peace Corps service in Panama, taught Spanish in Tacoma and then decided it was time for a change. My research here is focused on Colombian immigrants in northern Chile where I just spent December and January doing field work for my thesis.