A Semester in Copenhagen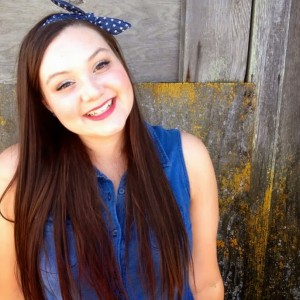 Bailey Smith is a junior Environmental Studies major and Sociology minor who studied away during Spring Semester of 2014 in Copenhagen, Denmark. While exploring various study away options with Carmen at the Wang Center, Bailey discovered the Danish Institute for Study Abroad (DIS). While she was originally interested in studying away in other European countries such as France or England, she soon came to realize that DIS was the right program for her. She relates how Copenhagen has been voted the most ecologically green city in the world for multiple years in a row, an oasis for an Environmental Studies major, as well as a European hub. Although students have the opportunity to take classes about Danish language, knowing Danish is not necessary for this program as classes are taught in English. This program not only fit her academic pursuits, but her personal values as well.
While in Copenhagen, Bailey's specific program was entitled Sustainability in Europe, through which she took classes about European sustainable design and food systems. She also says that she was able to take exciting General Education classes such as European Storytelling: From Homer to Harry Potter, Nordic Culinary Culture, and Criminology in Scandinavia. Through DIS, students are placed into small groups in order to easily connect with other students in the program, and are given the opportunity to go on study tours together. DIS also provides students the opportunity to live with a Danish family in a homestay experience. Bailey lived in Nivå, a small town about 25 minutes north of Copenhagen by train. She remembers, "The town was beautiful and centered around a glassy harbor filled with colorful boats. I could see Sweden across the sea from my bedroom window." Because Bailey lived with a host family, she was able to meet many locals and experience Danish culture and traditions that she would not have experienced as a tourist.
Because Copenhagen is a European hub and has an excellent transportation system, Bailey was able to travel very easily through Europe. She describes the train as incredibly efficient and remembers how there is a ferry just north of her house that brings travelers to and from Sweden. Throughout the semester, Bailey traveled to Germany, The Netherlands, England, Scotland, Norway, Finland, and Ireland. When I asked Bailey about her favorite memory from her experience, she said it was very tough to pick just one because she has so many happy memories to choose from. However, she described one instance in which she and her Danish host mother made frikadeller (Danish meatballs). She recalls, "We were laughing and listening to Danish radio and the wood fire was crackling. That moment was the first time that I truly began to feel like Denmark was home." Bailey said what she misses the most about Denmark is her host family and all of the wonderful people she met throughout her travels, and that the most valuable lesson she learned abroad was the importance of new experiences: "You have to try something, and get a little outside your comfort zone to truly understand who you are."
-Article written by Maylen Anthony, 2014/2015 Sojourner Advocate