A Semester in Granada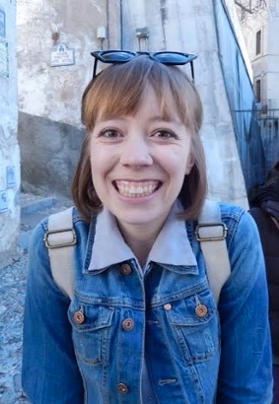 When I came to PLU as a first-year in the Fall of 2012, I already knew that I wanted to study away. I took Spanish classes for all four years of my high school career, and planned to take at least a year more in college. I did not want to lose the language skills that I had acquired, so I planned to study in Spain. When I learned that one of PLU's Featured Programs was located in Granada, Spain, I realized that this was the perfect program for me. I am a Hispanic Studies major so I was able to fulfill 12 credits towards my major, two General Education requirements, plus improve my Spanish speaking and listening skills. I also have double minors in Women's and Gender Studies and Religion, and Granada is a hot spot for religious conflict and the effects of machismo culture. I studied in Granada for J-Term and Spring Semester of my sophomore year (Spring 2014).
While in Granada, I lived with a host family and another student from the ILACA Consortium, and studied at the Centro de Lenguas Modernas, part of the University of Granada. The curriculum at the Centro is specifically designed for students who are learning a second language, so the professors are very approachable and understanding. Upon arriving in Granada, we took a test to place us in either intermediate classes or advanced classes based on our Spanish speaking, listening, and writing skills. I never felt like the Spanish spoken in class was terribly difficult to understand or speak because everyone in my classes was speaking around the same fluency of Spanish as me. The Centro provides a wide variety of classes for almost every interest: art, Spanish culture, grammar, literature, environmental studies, etc…
Granada itself was a beautiful city to live in for five months. Through our program, we had the opportunity to take many walking tours around the city and in the smaller pueblos surrounding Granada. One of the most beautiful and central features of the city is La Alhambra, a castle built in 1100 AD by the ruling Muslim kings. With its beautiful Middle Eastern influenced architecture, colorful gardens, and impressive museums, the Alhambra was an incredible place to spend a Saturday afternoon. Because Granada only has a population of 250,000 people, everything was extremely accessible and convenient (except for the strange business hours).
I also had the opportunity to travel throughout Europe on weekends and on our various breaks, visiting friends in England and Germany, touring the Vatican in Rome, hiking the tallest mountain in the UK in Scotland, and participating in the 70th anniversary of D-Day on the beaches of Normandy. I have too many good things to say about my study away experience, and I recommend that everyone study away at some point in their lives.
-Article written by Maylen Anthony, 2014/2015 Sojourner Advocate