'Dance 2015' will be the last performance under Dance Director's tenure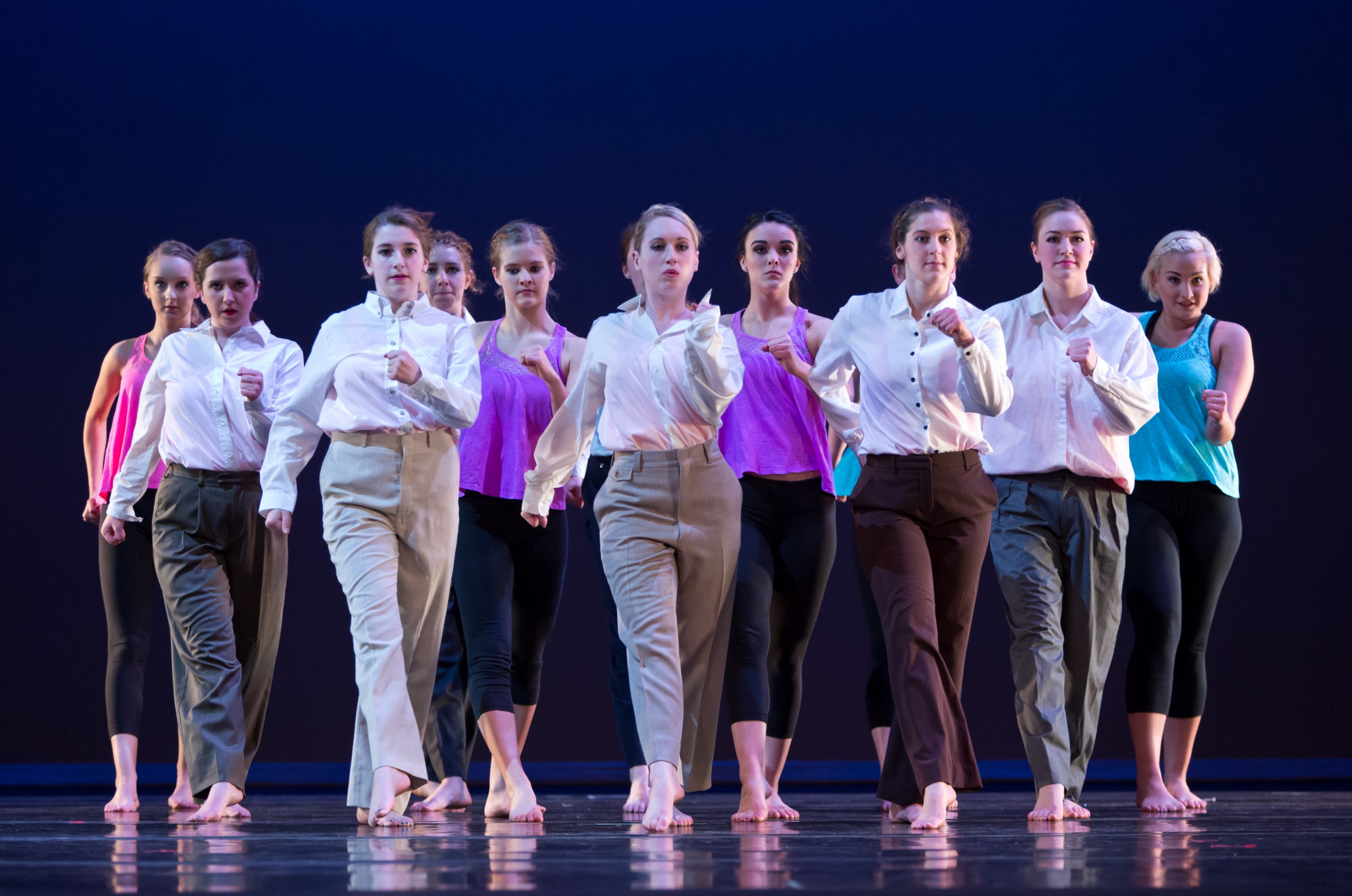 April 1, 2015
The annual dance concert, Dance 2015, once again leaps onto the stage of Eastvold Auditorium on Friday, April 10 and Saturday, April 11 at 7:30pm. This year's concert will be Associate Professor and Dance 2015 Director Maureen McGill's last show after 35 years.
Dance 2015 is a repertory concert comprised of dances created by PLU student choreographers, PLU's Dance Team, special guest Sarah Shartis and choreography by McGill.
Inspired by the theme of Military loss, McGill's choreography is driven by her latest book, Baby It's You, Messages From Deceased Heroes. The book is a collection of real experiences from military widows, mothers, family members, friends and surviving heroes. In many of the love stories in the book, the other side brings messages of hope and inspiration, demystifying death and after-life experiences. The book will be released this summer by Ozark Mt. Publishing.
During McGill's tenure, dance at PLU has flourished. The annual dance concert has become one of the largest attended annual cultural events on campus, second to the Christmas Concerts. Interest in dance has also expanded, for example, this year more than 100 students auditioned to participate in Dance 2015, with 64 getting placed in the concert.
Over the years she developed a course, Healing Arts of the Mind and Body, where students explore the more spiritual aspects of choreography. The course is designed to introduce alternative therapies of mind-body processes.
"I focus on the awareness that extends beyond the body, and integrating that into choreography," McGill said. "Dance can transcend emotions. You can get someone to feel emotions within 3-4 minutes of a piece. I've always been really interested in that."
McGill will be entering phased retirement at the end of this academic year, and a new dance instructor will be stepping into the role of dance director.
"My dream for the program would be to expand the technique and level of performance and for Dance to have a permanent home in the Columbia Studio," McGill said. "There's beautiful new marley flooring, an abundance of natural light, and necessary ventilation systems in place."
Dancers moved to the Columbia Center studio in 2013 from a space on East Campus. The program was also previously housed in Memorial Gym many years ago.
The Department of Communication & Theatre has recently restructured the dance minor to focus more on technique. Courses, such as Dance and Culture, will be added along with Ballet, Modern and Hip-Hop Technique, Dance Production, Intro to Dance, Dance Composition and Improvisation.
Tickets for Dance 2015 are $8 General Admission, $5 Senior Citizens and Alumni, $3 PLU Community, Students and 18 and under. Tickets are available at the Concierge Desk in the Anderson University Center, 253-535-7411 [credit/debit/cash), and can be purchased at the door before the show [cash only].