Wellness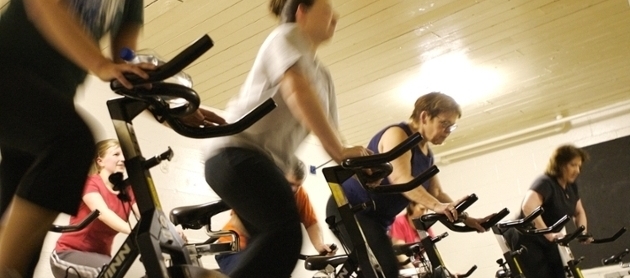 Wellness Classes

PLU offers wellness classes for staff and faculty during each term throughout the year. Past classes have included spinning, fit club, aerobics, weight training, and many more. Please see our Wellness webpage for current class offerings.
Relay For Life

Relay For Life is the nationwide signature activity for the American Cancer Society that PLU hosts each Spring. Relay For Life is an event that raises money to fight cancer and raise awareness of cancer in our community. The common theme of Relay, dating back to Dr. Klatt's first efforts, is to have members of teams continuously walking, running or rolling around a track for 12 or 24 hours, to honor those who are surviving cancer, those who have died from it, and the efforts of all who fight it.
Campus Resources

There are a number of campus resources available to employees and their dependents. Please inquire with the appropriate department for hours of operation, performance schedules, costs, etc.
YMCA

The YMCA strives to build strong communities by offering a wide assortment of services. The registration fee, when signing up for a membership, is waived for PLU employees. Visit their website at www.ymca.net for more information.
Star Center

PLU employees who sign up for a membership with the Star Center in Tacoma will receive a discounted monthly rate and pay no enrollment fee. Just stop by the Star Center for a tour and show proof of PLU employment to qualify. Members have access to:
30 group fitness classes a week, including, Spin, Zumba, Yoga & more
Fitness facility equipped with all major cardio and strength machines
Kinesis Workout Studio – an incredible low-impact, full-body workout
Two off-site pools, which include free lap swim and family swim
Discounts on swim lessons and aqua fitness classes
Free child watch for up to two hours per day (must have child pass and adult pass)
Discounts at Subway restaurant located inside STAR Center
Personal trainers available
Discounts on cooking & nutrition classes
Employee Assistance Program (EAP)
The professional counselors at First Choice EAP provide a free problem assessment and referral service where you and your immediate family members can go for help in solving a variety of emotional, behavioral, family, relationship, financial, elder care and mental health or chemical dependency concerns. Complete confidentiality is assured.
Kaiser Permanente
PLU employees enrolled in PLU's medical plan can visit the Kaiser Permanente website to access online health information, tools, and services that make health care accessible and convenient, 24 hours a day. Members can schedule appointments, exchange emails with their health care team, and view their online medical records and test results after registering as a member.