Curricular Development Grants
Limited funds are available each year through the Wang Center for faculty who are planning to lead a short-term study away program for undergraduates. The purpose of this funding is to support prospective faculty leaders with their travel in order to explore possibilities for establishing new programs and to make appropriate contacts and arrangements, to enhance study away programming (particularly in underrepresented departments and majors), and finally, to enable more PLU students to participate in study away by expanding program offerings. The typical award amount is $2,500. Please note that these funds may only be used for travel expenses associated with the development of an approved study away opportunity, and may not be used for an unrelated project/activity such as research or conferences.
For more information about Study Away Curricular Development Grants and the application process, please contact Courtney Olsen at olsencd@plu.edu.
Important Dates:
February 1, 2022 – Application for 2022-2023 opens

April 1, 2022 – Application deadline

April 30, 2022 – Application decision date

*Please Note: A safety risk assessment will be conducted for the proposed travel location prior to authorizing travel.

June 1, 2022 – May 31, 2023 – Travel to place/country of interest
Applications for the 2023-2024 Curricular Development Grant cycle are expected to open on February 1, 2023.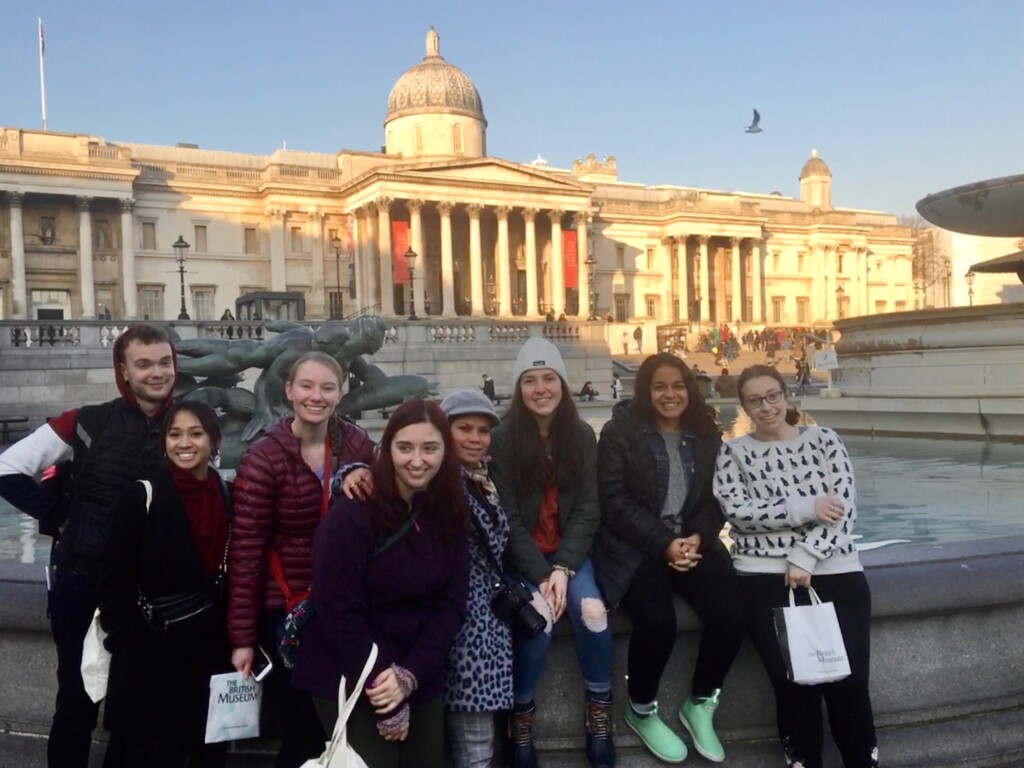 "The majority of my goals were definitely met during this travel. I was able to spend a considerable amount of time at each museum, which allowed me to better understand how we might make use of these sites in our discussions and assignments. In particular, the larger venues, like the British Museum and the Welsh National Museum, required on-site experience in order to really understand the scope of the place – there's too much to do there, and being on site allowed me to figure out how we could best use our time (and how much time would be needed to sufficiently make use of the place). And, in more practical, day-to-day terms, I now feel very comfortable in Oxford and more confident about my ability to navigate London, two things I had considered important in order to make the students feel as at-home as possible in Oxford and to be as efficient as possible with our time in London."
Heather Mathews, Associate Professor of Art and Design
2019 Study Away Curricular Development Grant Recipient
J-Term 2020 Faculty Leader [England] The Arts in Society: How Museums Make Meaning (ARTD 383 / IHON 260)