All pages are stored under the Pages tab on your dashboard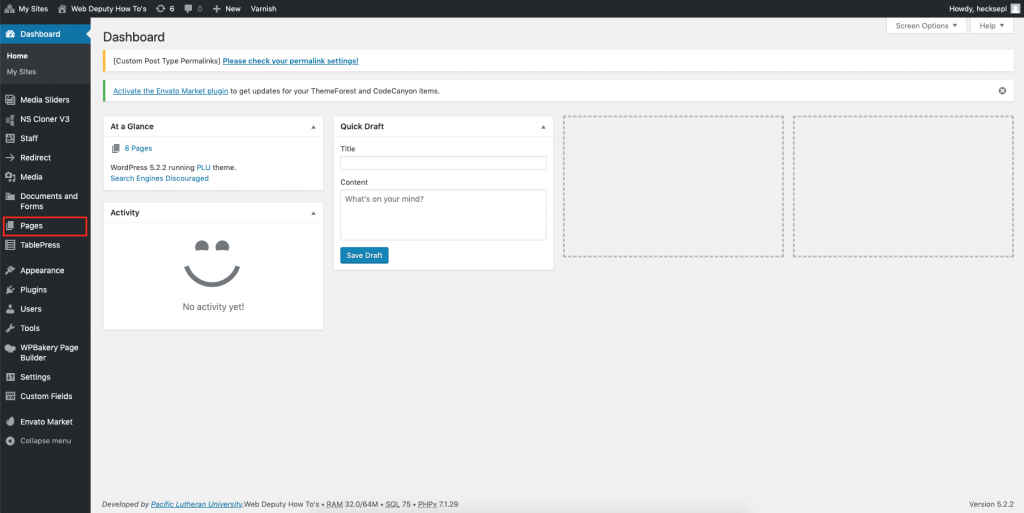 This is an example of what the pages tab would look like: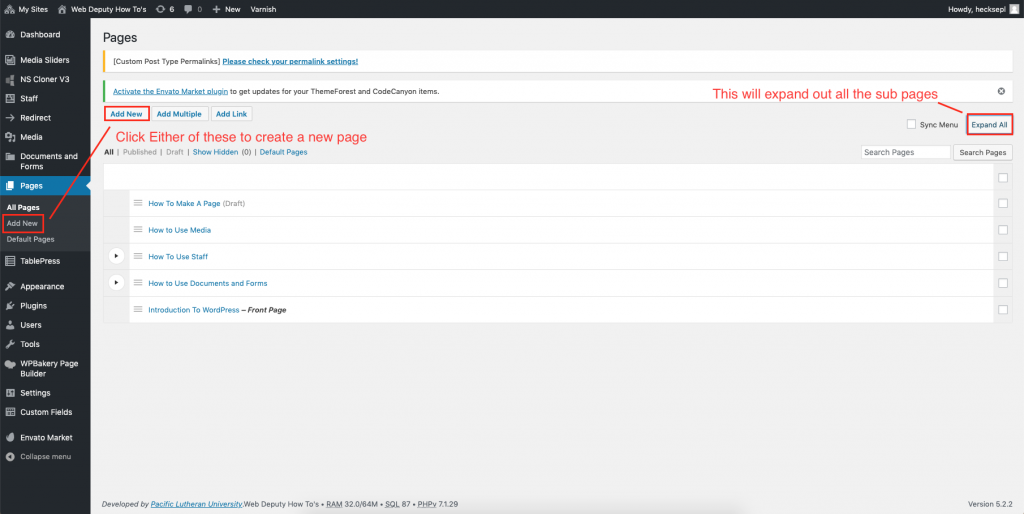 To make a new page, click on one of the New Page buttons and this will bring you here: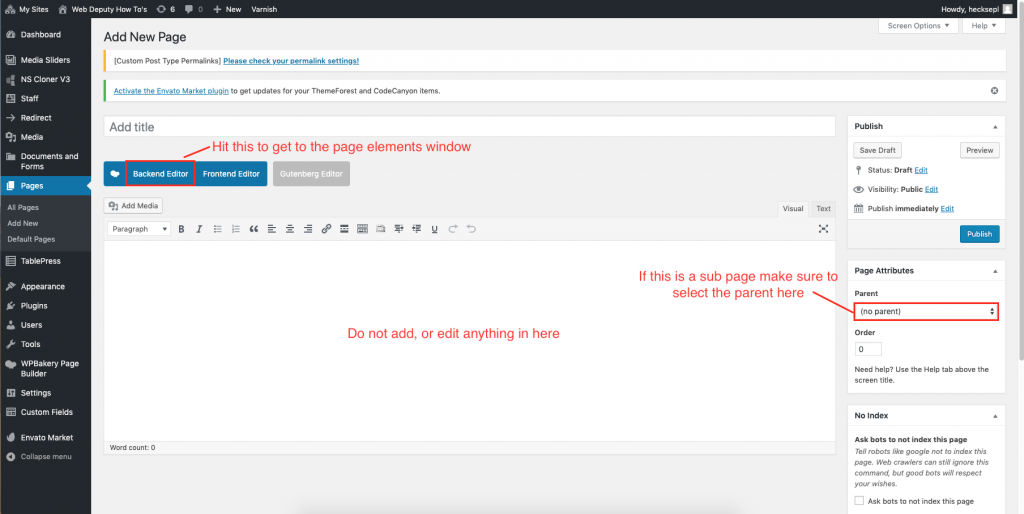 To start adding content click the blue "Backend Editor" button so it says "Classic Mode". This will let you add elements to your site. If it is a completely new page you would add them with the Add Element button.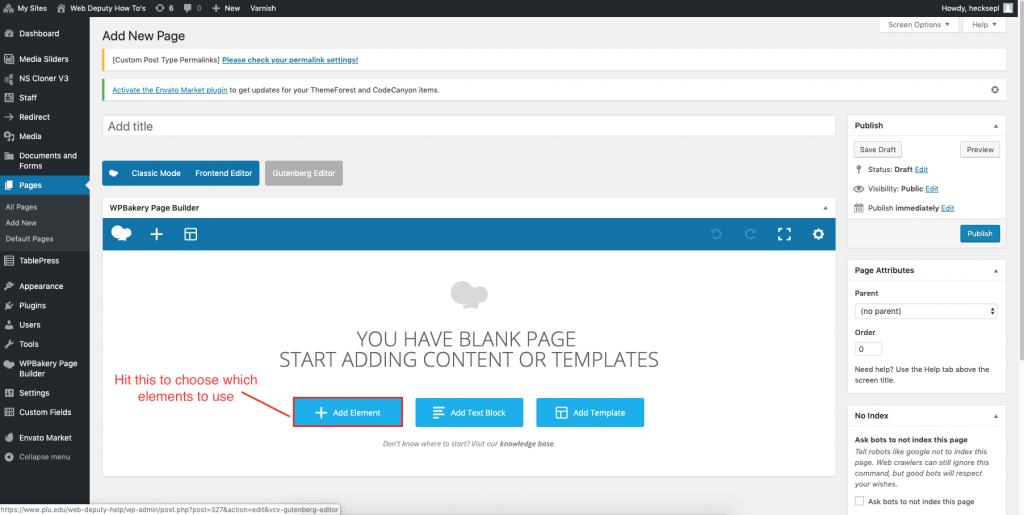 Otherwise, there are various "+" around that you can click to add more elements and sections.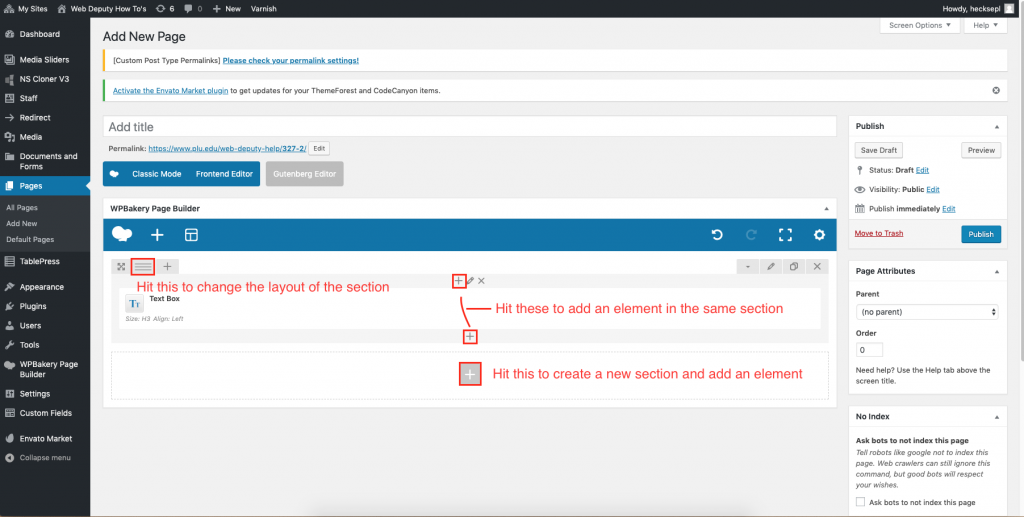 Elements are put in rows, which can house any number of elements. Rows can be organized into different layouts, or can have a different number of columns to hold various elements. This can be done by clicking the tab with the lines on top of the specified row. For more information on elements go to the elements help page. Once you are done editing your page hit the publish button to save your work and post the page on your site. To view your new page click on the View Page button on the top bar.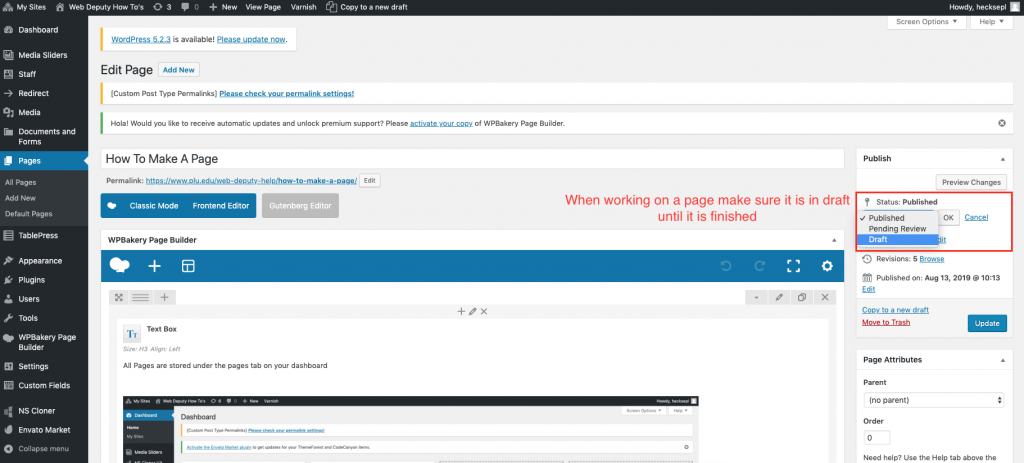 Make sure the the page is in draft mode until the page is completed. This will keep outside people and Google from finding the page while it is being worked on. Once the page is completed, change the page status to published.
Have Questions look here: FAQ