The text box is one of the most common elements you will use. This how you will add your blocks of text.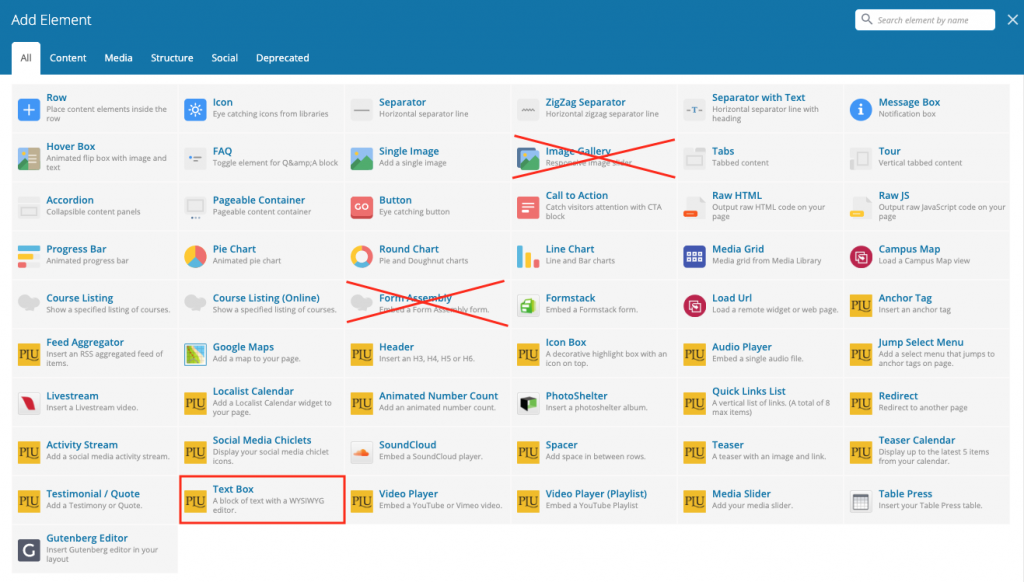 Once you click the Text Box element you will get the editor.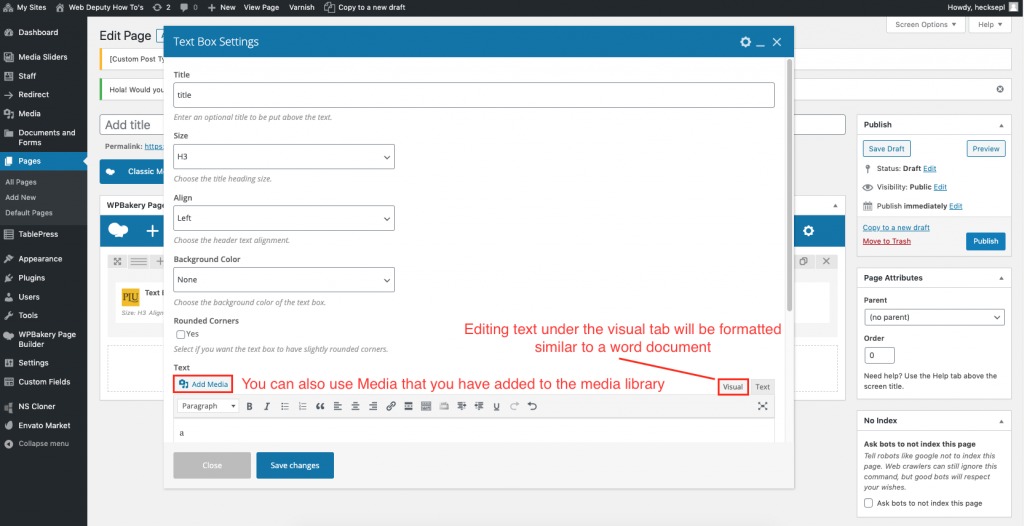 When copy and pasting from a word document, make sure to paste under the Text tab not the Visual tab. This will remove the formatting making it easier to work with once you click on the Visual tab.
Each text box can have a title or header that is displayed above the block of text. The sizes look like this:
h3
h4
h5
You can add your text in text box at the bottom. It is a 'what you see is what you get' editor and acts similar to a word document.  Once you are done editing hit the Save Changes button.