Starting at your dashboard, this is your Media tab. Media is where all pictures, videos, documents, etc. will be stored. Once they are uploaded you can use them on pages or posts.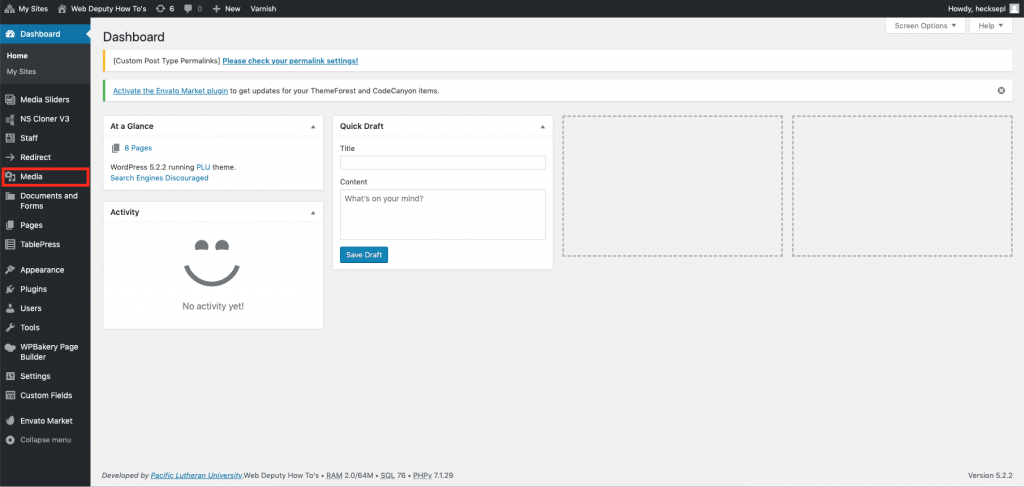 Click the Add New button then Select Files button to upload new media. Make sure to rename the file to a suitable name before uploading it, that way you will be able to search for it in the future.
Before adding a picture make sure to resize it to the exact size that you want it to be on the page. As a frame of reference a page is usually 1200px wide.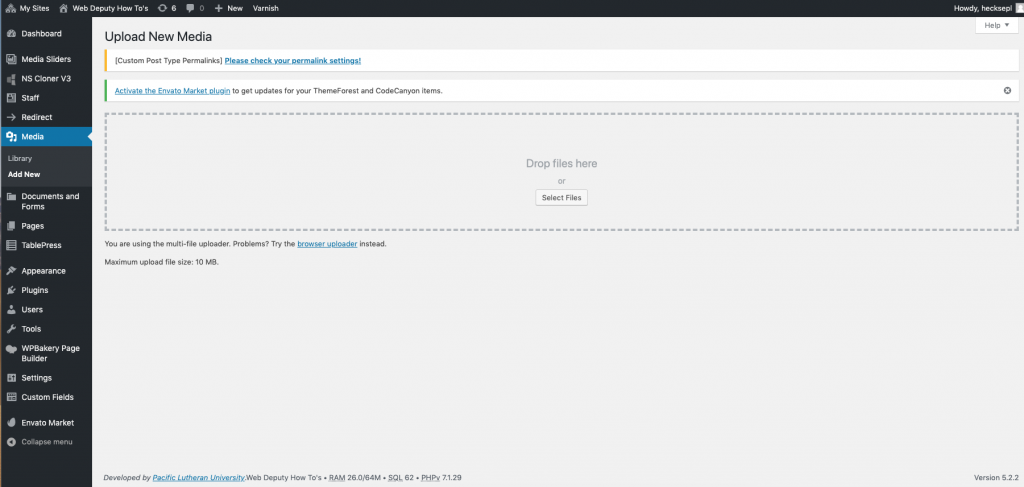 Then once it is uploaded, click on the picture in the Media Library, add alternative text for accessibility and edit the title if need be.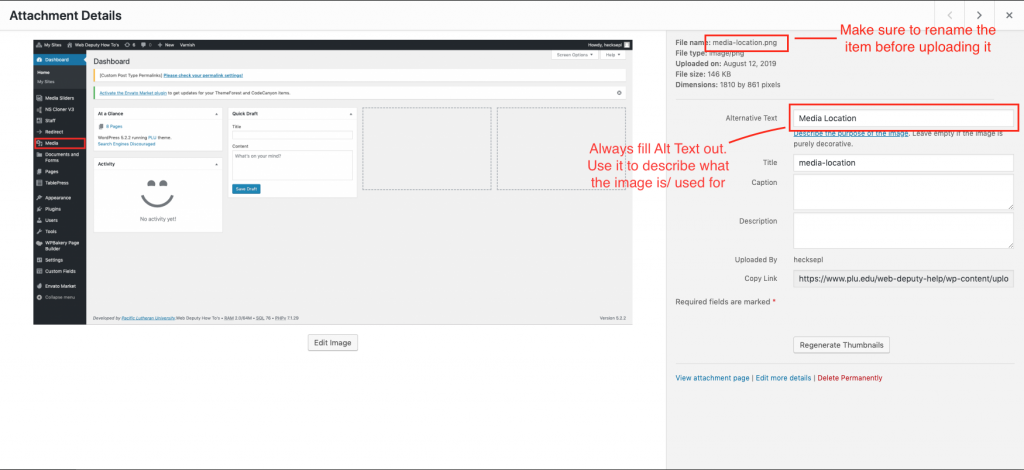 Have Questions look here: FAQ