Each month, Instructional Technologies is shining a spotlight on effective, engaging, or promising learning technologies. Each Spring and Fall semester, an iTech Spotlight video will highlight an application of innovative technology at PLU.
2020-21 Spotlights
Spring
April
START YOUR OWN PODCAST

Anchor.fm is a browser-based podcasting tool that can capture, edit, and distribute audio. It was founded in 2015 and was originally a social media platform where users created audio-only posts (think Instagram, but with audio instead of photos). In 2019, Spotify acquired Anchor and evolved the platform by providing basic editing capabilities, a click-and-drag show builder, and audio libraries that include music and sound effects. Anchor is arguably the easiest way to start and manage a simple podcast. For more advanced editing options, consider using an audio editor like Audacity, then uploading finalized files to Anchor for distribution to podcast services like iTunes and Spotify. 
If you want to learn more about podcasting or discuss ways about how to incorporate podcasting into the classroom, email iTech@plu.edu.
March
ANNOTATE PDFS IN SAKAI WITH HYPOTHESIS
Hypothesis is a social annotation tool that can be used to facilitate online class discussions and group work, annotate lectures and syllabi, share and organize research, take notes, and more. Hypothesis is integrated into PLU's Sakai Learning Management System. Students and instructors can annotate webpages or PDFs with comments, formulas, highlights, and tags without leaving Sakai. It can be used for entire classes, breakout groups, and individual users.

The Hypothesis tool is readily available in every Sakai course site. To learn more about Hypothesis, see the iTech Hypothesis information page. To get started, visit the PLU Knowledge Base for instructions.
February
SHOP SMART WHEN BUYING TECH ONLINE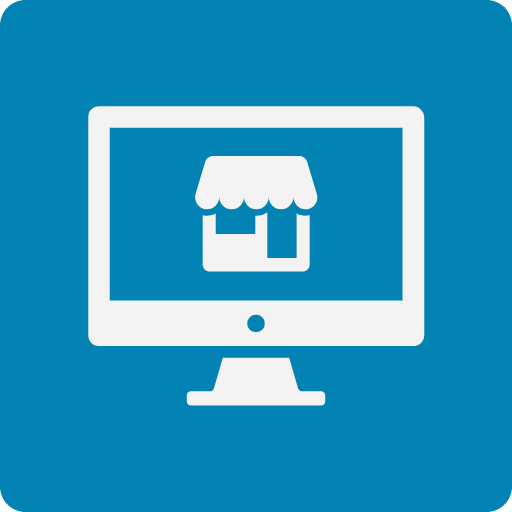 While working from home, some people have decided to upgrade their technology equipment to produce higher quality media projects or improve sound and video during remote meetings. There are several aspects to consider when purchasing new tech online. 
Research the product: PCMag is a great starting point when researching technology options. Whether you are considering purchasing a USB Microphone, webcam, DSLR camera, or other tech item, PCMag produces fair reviews, analysis, comparisons, and news about new and existing products.
Research the vendor: Only buy from a site you trust, no matter how good the deal looks. There's a growing risk that the brand you buy online is actually a fake according to Consumer Reports. Even when purchasing from larger sites, issues might come up when purchasing from third-party vendors. Lifelock, PCMag, and StopFakes.gov have articles that lay out some strategies to buy safely.
Read the reviews: Most online stores have a section for customer product reviews. This is a great place to learn more about the product and see how other consumers are using it. Unfortunately, sometimes these reviews can be false or misleading. ReviewMeta is an online tool that analyzes and filters Amazon reviews, then displays a report of any warning signs. 
If you have questions about incorporating technology into your classroom, want to discuss available technology options, or are looking for a second opinion before making a media purchase please reach out to Instructional Technologies.
J-Term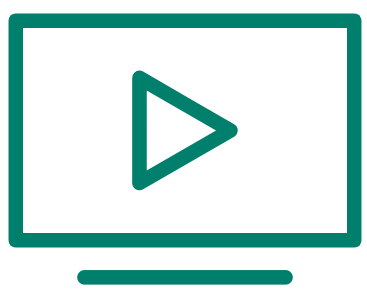 DIGITAL MEDIA ASSIGNMENTS DURING REMOTE LEARNING
Attention faculty: Bring an element of creativity and engagement to your remote courses this Spring! Digital media assignments such as videos, podcasts, and graphic design are easy to implement into your online and blended courses. A variety of free online tools and methods that can be used to create digital media projects, such as:
Instructional Technologies is offering a workshop to showcase various digital media assignments on 1/20/21 at 10am and a second session on 2/4/21 at 10am (registration required). We're happy to provide one-on-one consultations for integrating these types of projects into your courses, and developing customized training and support for your students.
Fall
December
REMOVE BACKGROUND FROM IMAGES

Trace by StickerMule is a free and easy-to-use online tool that allows users to remove the background from photos. To use Trace, create an account and then click the blue "Upload a Photo Button." After an image is uploaded and processed, Trace will display the photo without the background. From here, additional edits such as new backgrounds or cropping can be applied if desired. Once all edits have been made, click the blue "Download" button. The new file can be incorporated into other projects or uploaded directly to social media. Removing a background using photo editors can sometimes be a complicated process, but Trace does the job with just a few clicks.
November
CHOOSE THE RIGHT COLOR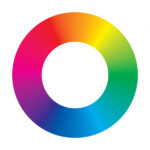 Selecting the right colors for your project will help compliment the message you are trying to represent. Whether you're designing a website, poster, birthday card, or other graphics, the colors should match and enhance the content. Imagine a poster for a serious event, but the colors are bright and mismatched. The viewer may become confused. Professional designers use color theory to find colors that create color harmony. Here are a few tools that can help you find a color palette that might work for your next project:
Canva Color Wheel – Great overview article about how designers select colors and an introduction to the color wheel. It has a basic tool that you can select and export color palettes.
Adobe Color – A color wheel and tools that can extract colors from images. It also has a tool to let you know if your selected color palette is color blind safe.
Color Hunt – A fun tool to get inspiration of different color palettes.
October
FREE ADOBE CONFERENCE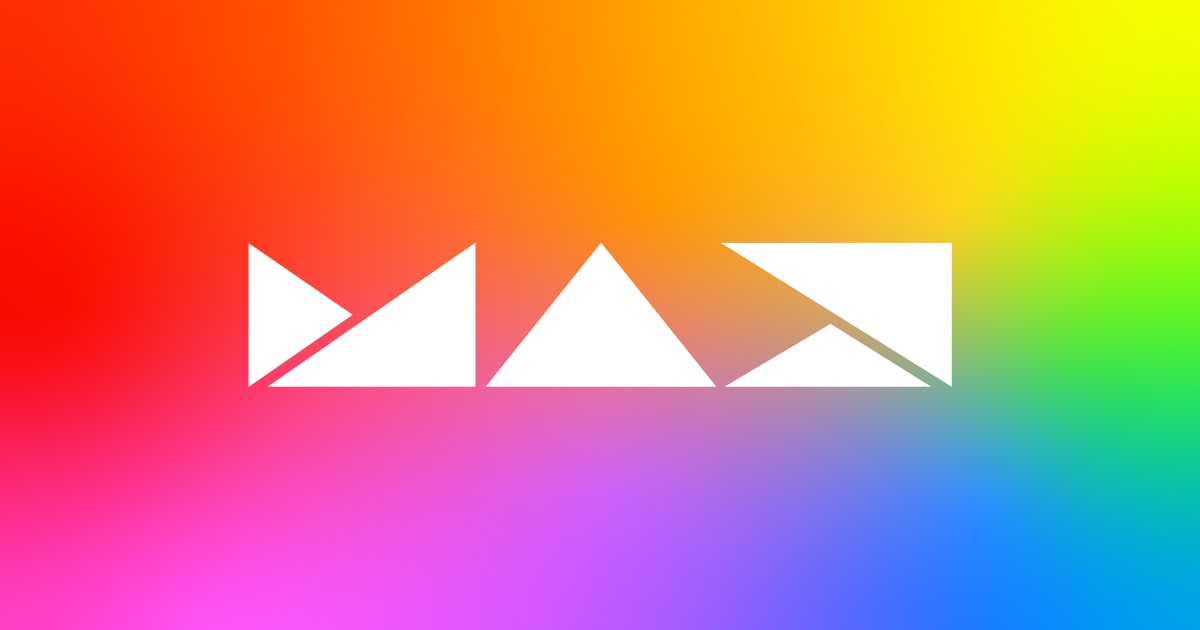 Adobe MAX – The Creativity Conference is an online conference hosted by Adobe on October 20-22. Adobe MAX is entirely free to attend! Adobe describes this conference as "…a uniquely immersive and engaging digital experience, guaranteed to inspire. Three full days of luminary speakers, celebrity appearances, musical performances, global collective art projects, and 350+ sessions." Example sessions include tutorials for Adobe products such as Photoshop, Illustrator, and Premiere Pro. Use the links below to see the event agenda and register for this amazing opportunity.
September
CREATE YOUR OWN INSTRUCTIONAL VIDEOS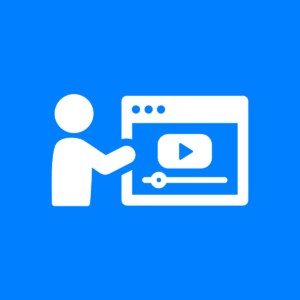 Instructional videos are a great way to convey information to a variety of audiences. Depending on the topic, videos can vary in length and complexity. TechSmith, the creator of SnagIt and Camtasia, recently released a blog post The 7 Essentials of a Good Tutorial Video which outlines some critical components of a successful video. Pair that post with their Ultimate Guide to Easily Make Instructional Videos (PDF), and you'll have a decent framework to start developing your own videos.
On the technical production side, PLU Instructional Technologies supports software, such as Screencast-O-Matic and Open Broadcaster Software, to capture and produce instructional videos. After the videos are produced, they can be shared with your audience via YouTube or Google Drive using your PLU Account. Review these and more articles in the PLU Knowledge Base. If you need additional information, guidance, or assistance in creating your project, send an email to itech@plu.edu.
Summer
BRING TECHNOLOGY OUTSIDE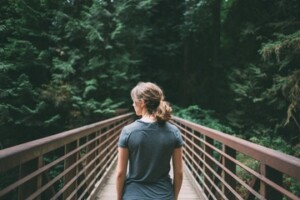 Summer is a great time to get outside to enjoy the weather and get some exercise. Usually this means taking a break from screen time, but there are a few tech resources that can you help plan and enhance your time outside.
2019-20 Spotlights
Spring
Featured Video: PLUTO Teaching with Technology Grant
In 2019, PLUTO (PLU Teaching Online) offered grants for integrating technology into teaching. Four faculty, listed below, received the grant for their innovative ideas. Watch the video to learn more about how these professors used their technology in the classroom.
Claire Todd, Associate Professor of Geosciences and Environmental Studies, for the purchase of a weather station
Tom Smith, Associate Professor of Theatre, for the purchase of media production equipment.
Marnie Ritchie, Assistant Professor of Communication, for the purchase of 2 drones.
Bret Underwood, Associate Professor of Physics, for the purchase of electronic lab notebooks.
May
CHECK YOUR INTERNET CONNECTION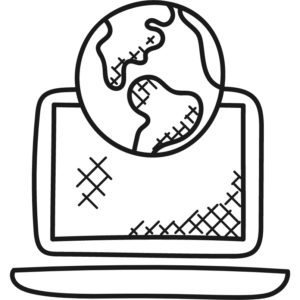 Sometimes websites and web services will load very slowly or not at all. Here are some ways to check to see if the problem is on your end or with the service itself:
April
ENGAGE IN SOCIAL LEARNING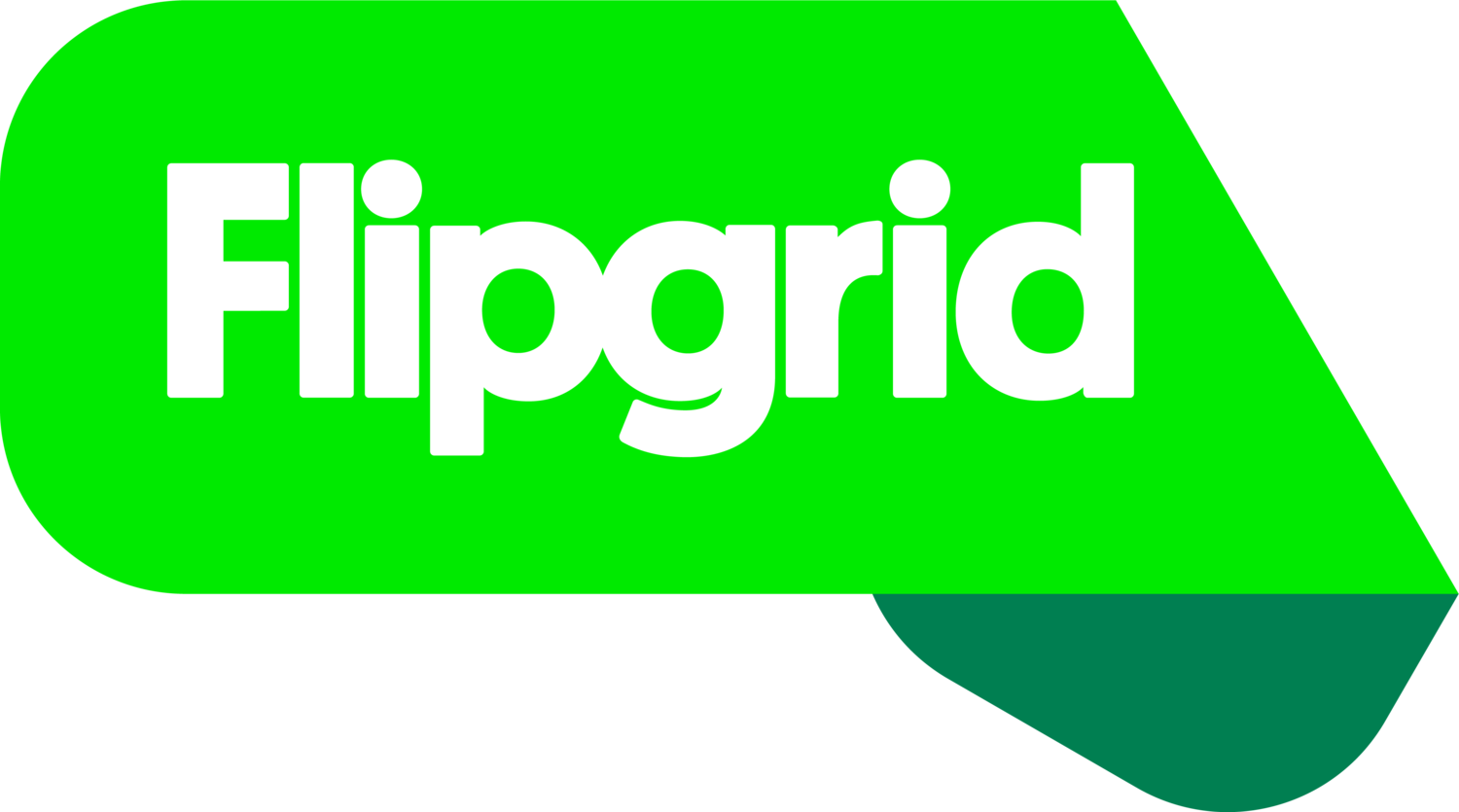 FlipGrid is an easy-to-use video discussion platform for all levels of education. With FlipGrid, students can connect with each other and share their learning easily. Teachers can set up communities, called "grids," and add topics for discussion. Students can then submit video responses to the prompt as well as to each other. FlipGrid can be used to facilitate conversation relating to course material, as well as to share and celebrate work, in a social way. See more details about how to use FlipGrid for remote learning.
March
ANNOTATE WEBSITES AND PDF DOCUMENTS
Hypothesis is a free Google Chrome extension that allows users to highlight and make annotations on website text and online hosted PDF documents. The annotations can be viewed, shared, and commented on by all Hypothesis users, a specified group of people, or kept personally. Annotations can be shared via a direct link to point other users to exact locations of websites to assist with collaboration, website development, and information sharing. This tool might be a good fit for anyone engaged in web research and could be a game changer for group research projects. If you have questions about Hypothesis, contact iTech@plu.edu.
February
CAPTURE YOUR IDEAS WITH JAMBOARD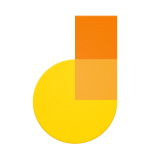 Jamboard is a collaborative digital whiteboard that can capture handwritten notes, brainstorm ideas in a group, or create simple slideshows. Multiple users can create content simultaneously on Jam projects. A Jam project is broken up into multiple boards, called frames. Each frame can contain imported images, digital sticky notes, or content drawn with a mouse or touch-enabled device. Jamboard is included in Google Suite and free to use. It is accessed via a web browser or App. Give it a try today and see if it something that will work for you. If you need assistance, contact iTech@plu.edu.
Fall
Featured Video: Podcasting
In addition to being a growing medium in pop-culture, podcasting can also be used as an effective pedagogical tool. Podcasting in PLU classrooms has gained popularity over the past few years, with faculty across campus integrating podcast assignments into their curiculuum.  Hundreds of students each year are now producing podcasts as part of their coursework. Watch the video below to learn more about how podcasting is being used in classes, and how these assignments have evolved at PLU.
December
WEBCONFERENCING WITH ZOOM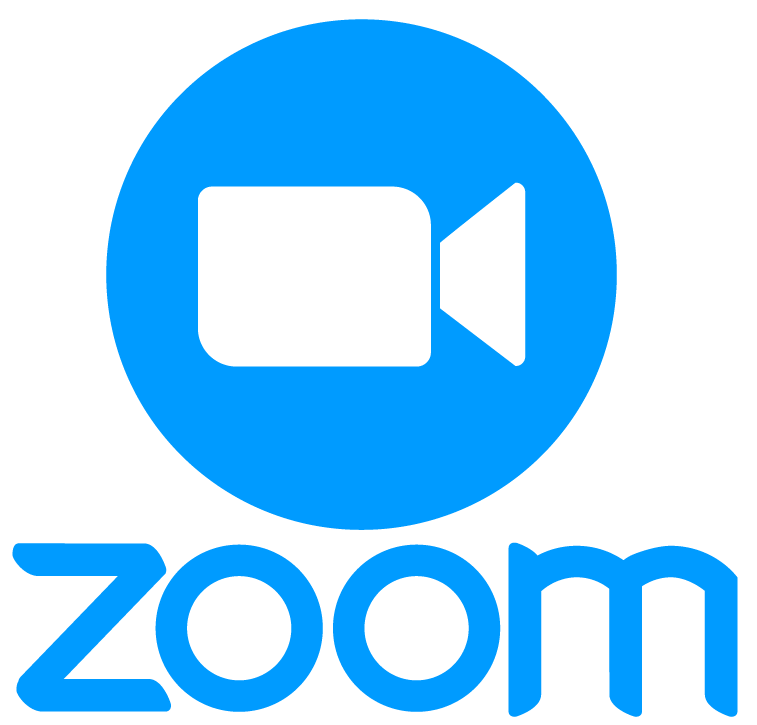 Zoom is a popular web-conferencing platform that has video, voice, and text chat, as well as a variety of other web-conferecing and group collaboration features. Meetings with Zoom can be recorded as video, which can be saved and watch later for reference. It's a good choice for webinars, trainings, and hosting online team/class meetings. The Basic version of Zoom is free and available to everyone. PLU has a limited number of Pro licenses, which you can request by contacting itech@plu.edu.
November
ENHANCE ONLINE ENGAGEMENT & PRESENCE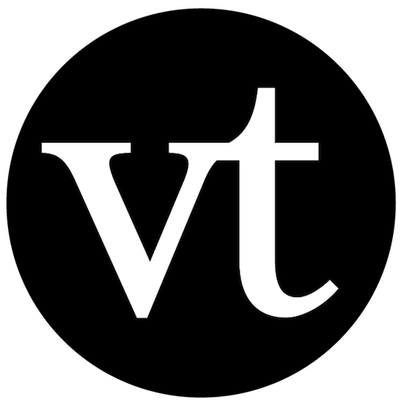 VoiceThread is a highly interactive, online discussion space. Instructors and students upload pictures, videos, presentations, or documents into an online collection. Then, they can respond and comment to each other in a variety of ways, such as with an audio recording, video, text comment, or PDF response.
October
ACCESSIBILITY APPS provide support to people with disabilities. Here are three examples of apps that can be used to make a positive impact on people's lives:
Be My Eyes – App that connects blind and low-vision people with sighted volunteers for visual assistance (video).
P3 Mobile – Helping deaf and hard of hearing people make and receive phone calls by connecting to digital tools and live sign language interpreters (video).
Color Blind Pal – App allowing people with color blindness to see colors around them and simulates color blindness for content creators.
September
ADD INSTRUCTION TO ANY WEBPAGE!
InsertLearning is a plugin for Chrome that faculty can use to turn any website into an interactive learning experience. It can be used to insert questions, discussions, and insight directly into any website. When students go to that website, they can respond to, and interact with, the added content, as well as take their own notes.
Summer
KEEP YOUR BRAIN IN GEAR! Classes are over, the sun is shining, and meals are being eaten outdoors. Although you don't have to wake up to attend an 8am class, keep your brain running with the help of these tools: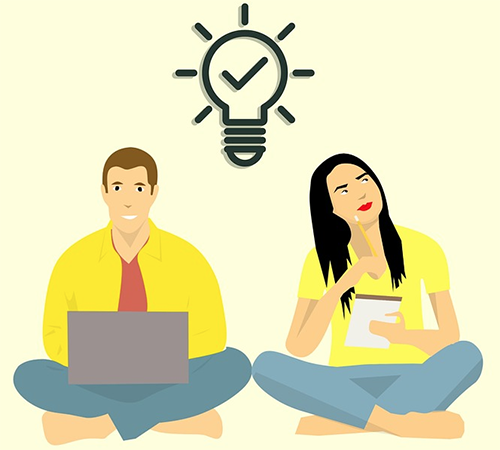 Duolingo – Learn a new language (helpful for study abroad)
TED – Inspirational, informative, and entertaining speeches
Khan Academy – Videos, can supplement existing classes
edX – Stream free online courses and certificate programs
Coursera – Enroll in online courses
2018-19 Spotlights
Spring
Featured Video: The Lightboard
Introducing a new tool from iTech: The Lightboard. The Lightboard can be used to create written and drawn visuals for instructional videos, which can be especially useful to demonstrate complicated material, such as mathematic equations. iTech built their own Lightboard for campus-wide use – watch the video below to check it out! Visit our Lightboard page for more info.
Monthly Spotlights
May
FINISH STRONG! Final tests and projects are upon us. Be sure to drink plenty of water and take study breaks. Here are a few tools that may help you round out the semester:
April
GET ORGANIZED! It's time for a little spring cleaning! There are only a few weeks left in the semester. Check out these apps to help manage your time, collaborate with groups, and hit the deadlines:
Suggestions
Got an idea for a future iTech spotlight? Use this form to submit suggestions. Consider suggestions such as new mobile apps or learning hardware/software tools. Also tell us about any peers or faculty that are using tech in innovative ways.