Each month, Instructional Technologies is shining a spotlight on effective, engaging, or promising learning technologies. Each Spring and Fall semester, an iTech Spotlight video will highlight an application of innovative technology at PLU.
2019-20 Spotlights
Fall
September
ADD INSTRUCTION TO ANY WEBPAGE!
InsertLearning is a plugin for Chrome that faculty can use to turn any website into an interactive learning experience. It can be used to insert questions, discussions, and insight directly into any website. When students go to that website, they can respond to, and interact with, the added content, as well as take their own notes.
Summer
KEEP YOUR BRAIN IN GEAR! Classes are over, the sun is shining, and meals are being eaten outdoors. Although you don't have to wake up to attend an 8am class, keep your brain running with the help of these tools: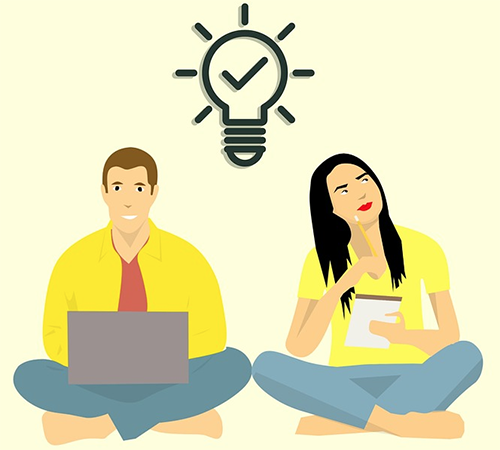 Duolingo – Learn a new language (helpful for study abroad)
TED – Inspirational, informative, and entertaining speeches
Khan Academy – Videos, can supplement existing classes
edX – Stream free online courses and certificate programs
Coursera – Enroll in online courses
2018-19 Spotlights
Spring
Featured Video: The Lightboard
Introducing a new tool from iTech: The Lightboard. The Lightboard can be used to create written and drawn visuals for instructional videos, which can be especially useful to demonstrate complicated material, such as mathematic equations. iTech built their own Lightboard for campus-wide use – watch the video below to check it out! Visit our Lightboard page for more info.
Monthly Spotlights
May
FINISH STRONG! Final tests and projects are upon us. Be sure to drink plenty of water and take study breaks. Here are a few tools that may help you round out the semester:
April
GET ORGANIZED! It's time for a little spring cleaning! There are only a few weeks left in the semester. Check out these apps to help manage your time, collaborate with groups, and hit the deadlines:
Suggestions
Got an idea for a future iTech spotlight? Use this form to submit suggestions. Consider suggestions such as new mobile apps or learning hardware/software tools. Also tell us about any peers or faculty that are using tech in innovative ways.