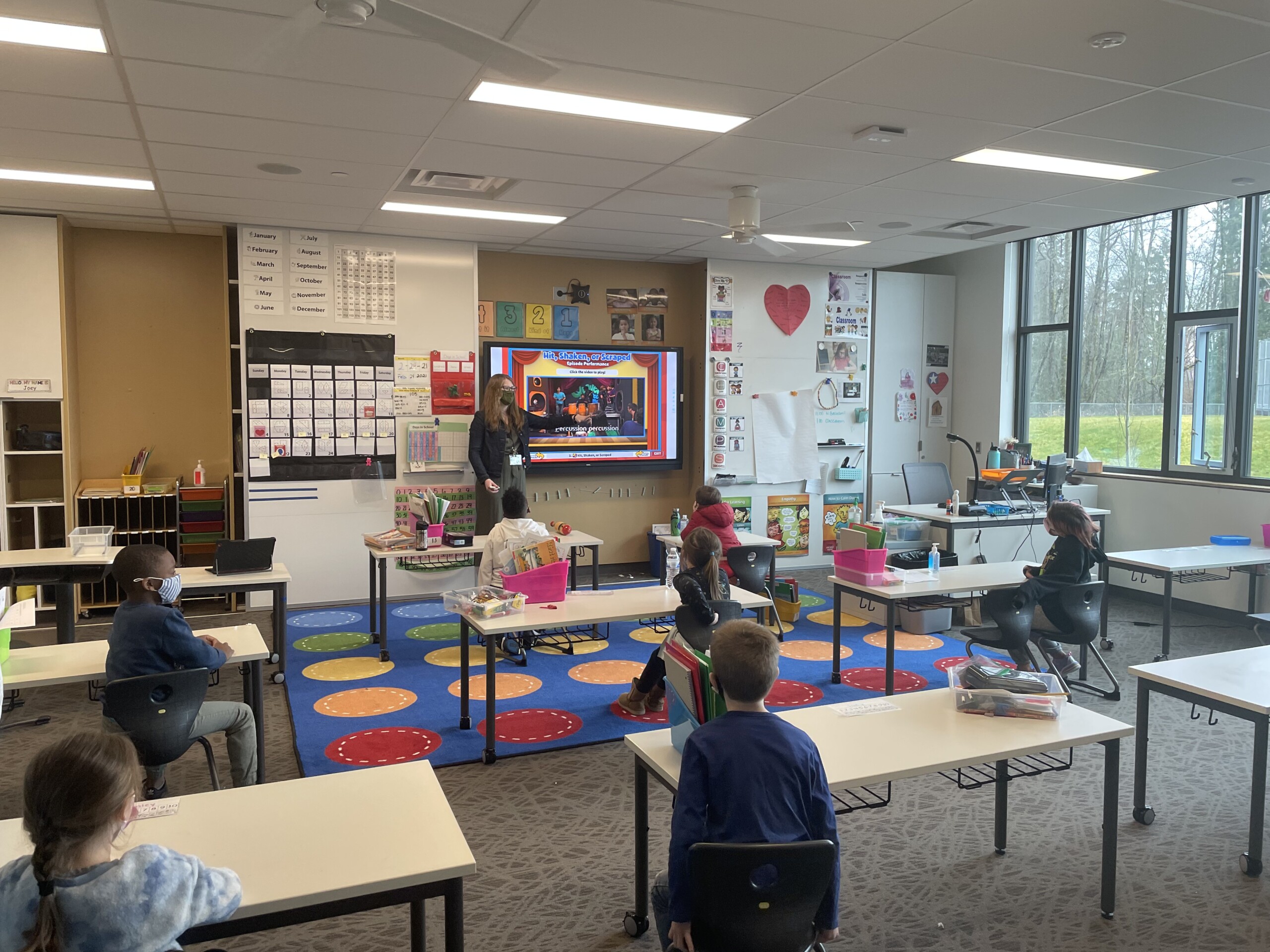 Student teacher, Erin Kealy, working with students during Spring 2021.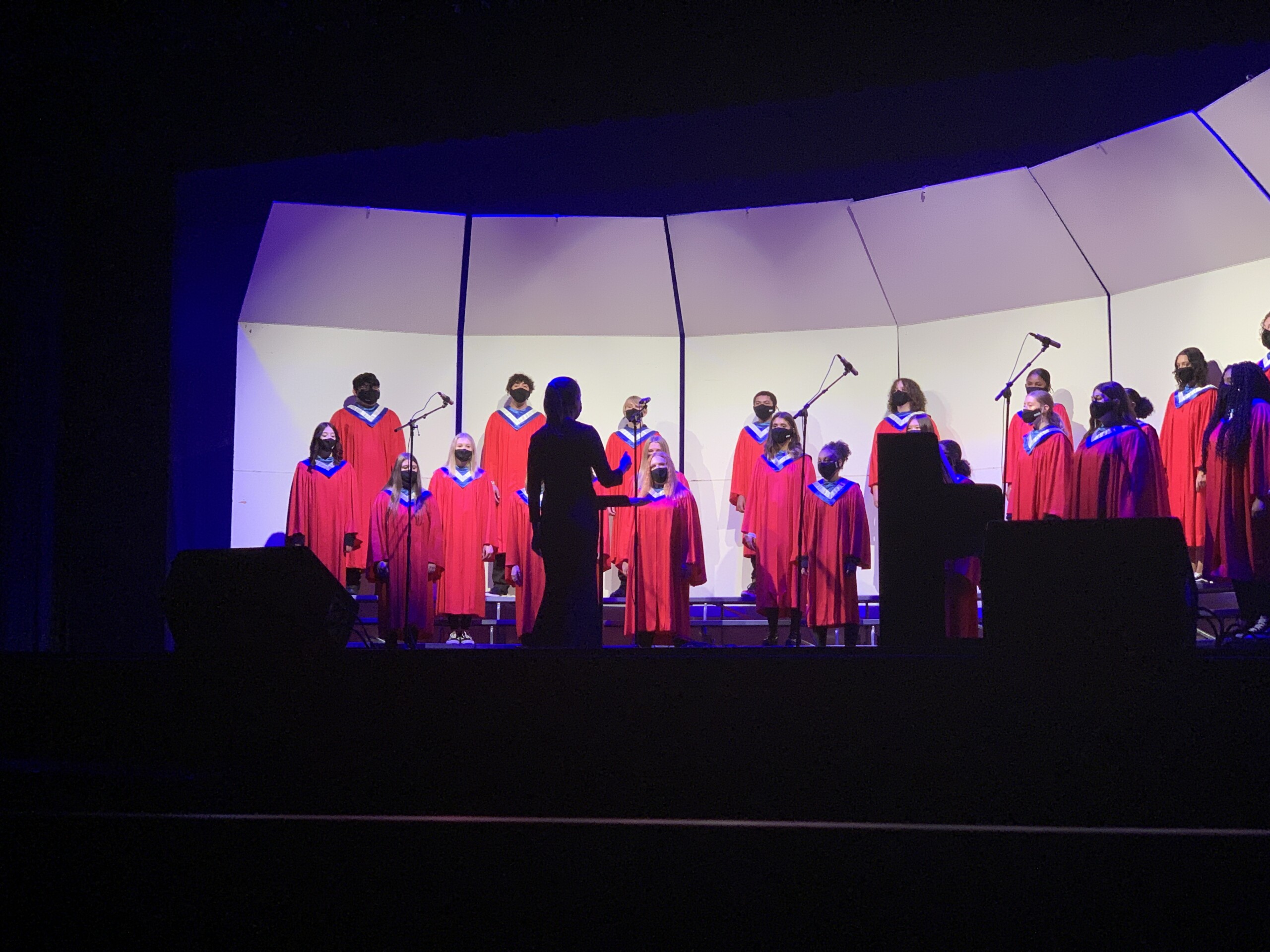 Student teacher Maya Adams conducting at the Silas High School fall concert.
Student teacher Teresa Keck took 4th and 5th grade students to sing the national anthem at a Rainiers game.
Music Education at PLU
Music Education at PLU is a rigorous program with opportunities for specialization in an area of interest. It is characterized by a strong performance component, relevant coursework, and time practicing teaching skills in area K-12 schools. Classes are small and are taught by full-time faculty. PLU's music education faculty members all have significant experience in K-12 schools. Because of their relationships with area music teachers, they are able to guide students to practicum and student teaching placements that are individually chosen to provide the best opportunity for a positive learning experience.
This fall CWMEA is selling PLU Music Department sweatshirts as a fundraiser! After purchasing costs, the rest of the price of your sweatshirt will go to support PLU's Chapter of the Collegiate Washington Music Educators Association (CWMEA).
Please understand that your order is not confirmed until we have received a payment of $20 per sweatshirt ordered to the Venmo of @Sophia-Ramos-32 or the PayPal of @SophiaR302 by Friday, October 29th. If you wish to purchase more than one sweatshirt, please fill out a separate order form for each shirt. If you are unable to use these platforms, please reach out to cwmea@plu.edu or jtd@plu.edu to arrange alternative forms of payment, including but not limited to safely meeting with a cabinet member to present cash or a check. Please still fill out the order form after contacting us about alternative forms of payment! When submitting your electronic payment please include your name, email, and size/amount of t-shirts you are intending to purchase. This will serve as a second receipt on our end to ensure similarity between the order forms and payment received.
If you have any questions please email cwmea@plu.edu and we will be sure to get back to you as soon as possible!
Sophomores: Students begin the music education course sequence as sophomores. Two courses ground students in the history and philosophy of music education, curriculum issues, classroom management, lesson planning, and assessment. The first two practicum experiences are also scheduled during this year.
Juniors and Seniors: Juniors and seniors take courses in the School of Education and Kinesiology and choose from a variety of Department of Music lab courses in instrumental, choral, and general music methods. As seniors, students present a recital. The capstone experience in music education is student teaching, usually completed in a ninth semester.
Transfer Students: Transfer students are required to do an entrance audition, and will either take courses or take and pass exams in theory, ear training, and keyboarding. Degrees are usually completed in two and a half to three years for transfer students who have completed an associate degree.