Richard D. Moe Organ Recital Series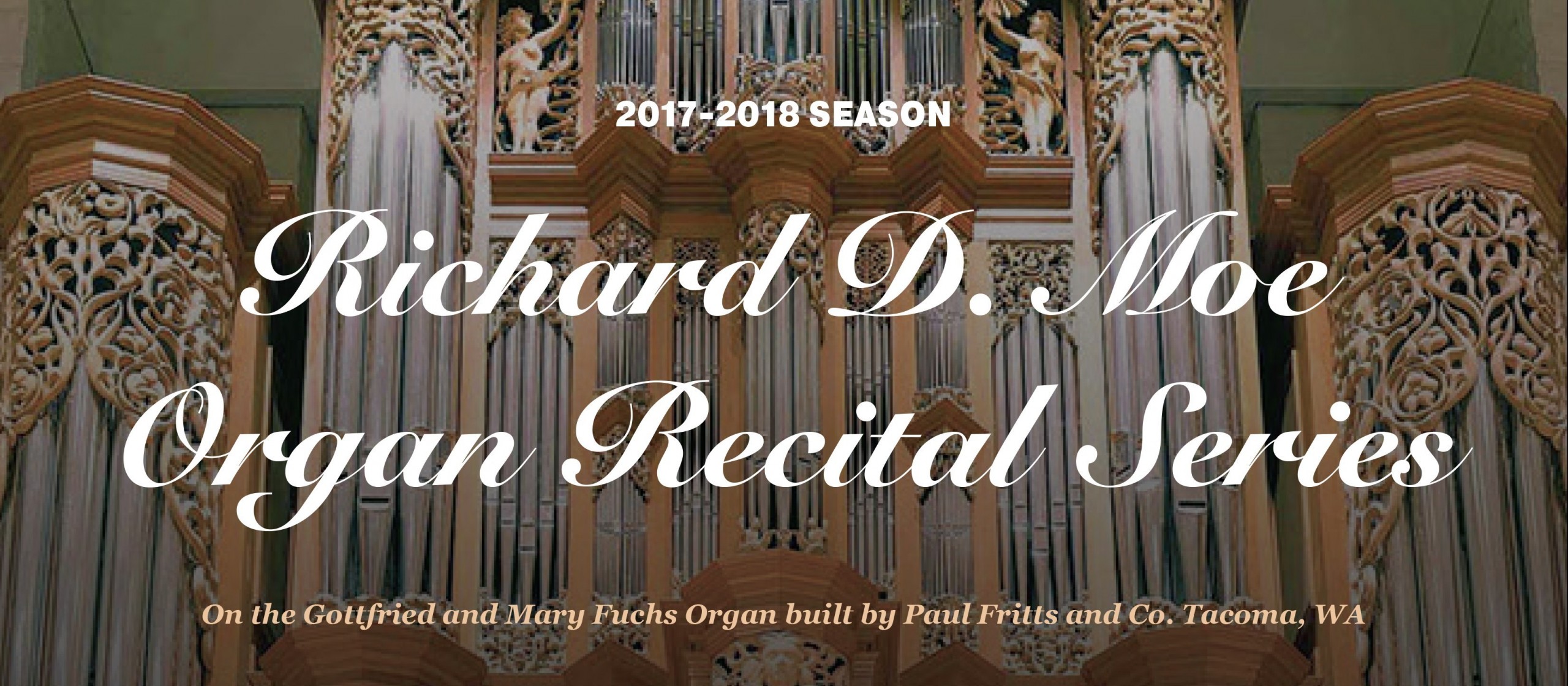 October 16, 2017
By Kate Williams '16
Outreach Manager
The Richard D. Moe Organ Series has an exciting line up of performances planned for the 2017-18 academic year. The upcoming October 22 performance will feature duo organists, Dana Robinson and Paul Tegels. Dana Robinson is Associate Professor of Music and Organist at the University of Illinois, Urbana-Champaign. Paul Tegels is Associate Professor of Music and University Organist at Pacific Lutheran University in Tacoma. They have appeared in duo recitals in many venues in the region, nationally, and internationally. These include venues in California, Iowa, Illinois, Hawaii; and regional venues including St James and St Mark's Cathedrals in Seattle, Gethsemane Lutheran Church, Seattle, and Lagerquist Hall at PLU. Last April, they were on a concert tour of five concerts in Japan.
The program will include newly published arrangements for 4-hand organ by Paul Tegels, including arrangements of works by Mozart, Schumann, and an arrangement of the last two movements of the Reformation Symphony by Mendelssohn. Come and hear this glorious setting of "A Mighty Fortress" on the mighty Gottfried and Mary Fuchs Organ in Lagerquist Hall!
The concert begins at 3pm in Lagerquist Concert Hall in Mary Baker Russell Building. Tickets are available online at Eventbrite. $17 – general admission; $10 – 60+, military, alumni and PLU community (faculty, staff, families); $5 – PLU students, 18 and younger.