Richard D. Moe Organ Recital Series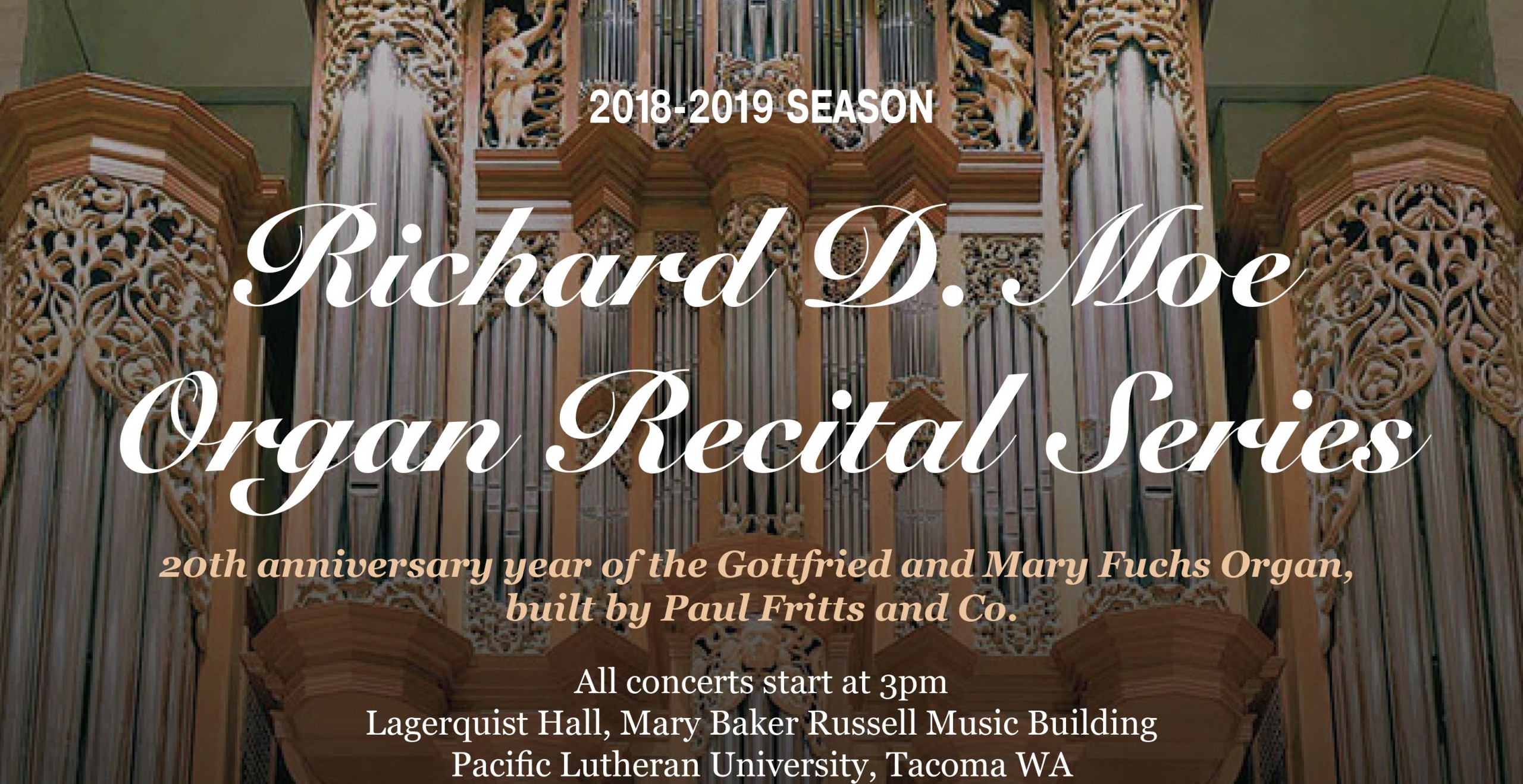 October 15, 2018
By Kate Williams '16
Outreach Manager
The Richard D. Moe Organ Series has an exciting lineup of performances planned for the 2018-19 academic year. The upcoming October 21st performance will be the 20th Anniversary Concert of the Gottfried and Mary Fuchs Organ and feature PLU's own music faculty and student performers. The star lineup includes University Organist, Paul Tegels; Svend Rønning, violin; Jennifer Rhyne, flute; and the PLU Choral Union under the direction of Richard Nance.
The program will include works of Buxtehude, Bach, Franck, Rheinberger, and Britten.
"It is a rare opportunity to hear the breadth and depth of the Lagerquist organ in so many different combinations in one concert. With the wide arrange of artists joining this performance, it is not the usual organ solo concert," stated Paul Tegels, Associate Professor of Music and University Organist.
The concert begins at 3pm in Lagerquist Concert Hall in Mary Baker Russell Building. Tickets are available online at Eventbrite. $17 – general admission; $10 – 60+, military, alumni and PLU community (faculty, staff, families); $5 – PLU students, 18 and younger.
Tickets
October 21, 2018
Works for Organ Solo and Organ Plus
20th Anniversary Concert of the Gottfried and Mary Fuchs Organ
Buy