The Collective is a crew of students who are all about art. They organize workshops and studio sessions where you and your friends can get creative together. Imagine screen printing your own custom tees, trying out cool cyanotype techniques, or even getting artsy with rock…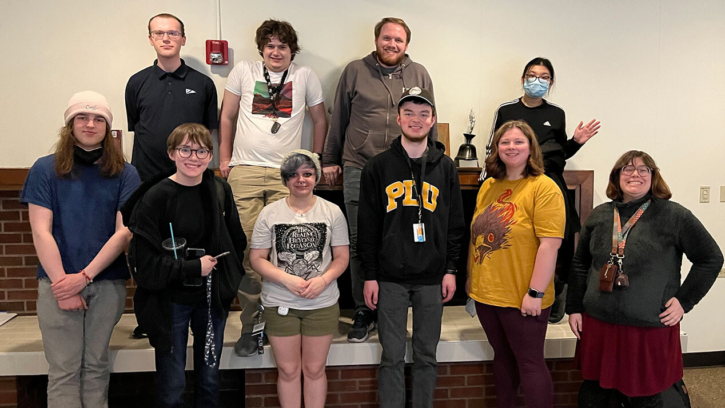 Last October, a new club emerged on campus: the Student Neurodiversity Club. Although small, this club is having a growing impact on the PLU community. When attending a recent SNC meeting in the first floor Stuen lounge, I was greeted by a cheerful collective of…
PLU represented at the 2023 Daffodil Parade in sun, rain (& even some snow?)!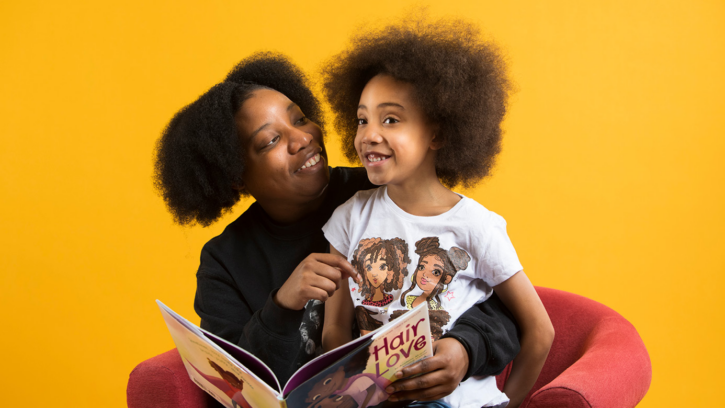 Teranejah Lucas, 28, is in her senior year and majoring in social work. She's preparing to do great things—after already accomplishing significant wins—and wrapping up a fascinating capstone. "As a single parent, first-generation college student, I'm out here defying the odds," she says. Lucas lives…
Portland native, Jess Mason gives a tour of their room in Hong Hall. Hong Global Hall is for local, national, and international students. Located in the middle of upper campus, it is home to a unique living/learning community consisting of six language and global engagement…
Christian Cutter '24 gives a tour of his dorm room in Hinderlie Hall. Hilderlie is a great place to live for students who enjoy embracing creativity and the arts. Located close to Mary Baker Russell Music Center, Ingram Hall and Karen Hille Phillips Performing Arts…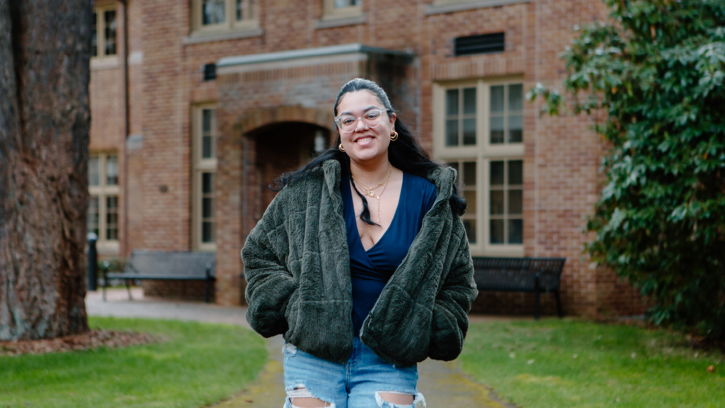 Once a major in communication, Stephanie Aparicio Zambrano '23 found burgeoning success turning her advice-giving prowess into a future career path. Zambrano found her calling in working with college students as an intern in PLU's Dean of Students Office. There, she learned the importance of…
Learn more about the PLU Pantry , which exists as a resource to serve students, staff, and faculty who are experiencing food insecurity in any way.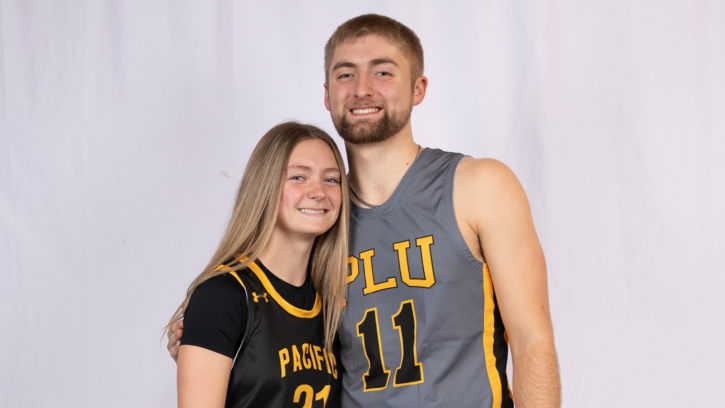 On the day of high school class choices, a middle school teacher noticed the normally outgoing Jackson Reisner sitting quietly, acting withdrawn. Jackson grew increasingly anxious as the morning progressed. A movie buff, the Burlington eighth grader had seen all the difficult depictions of high…