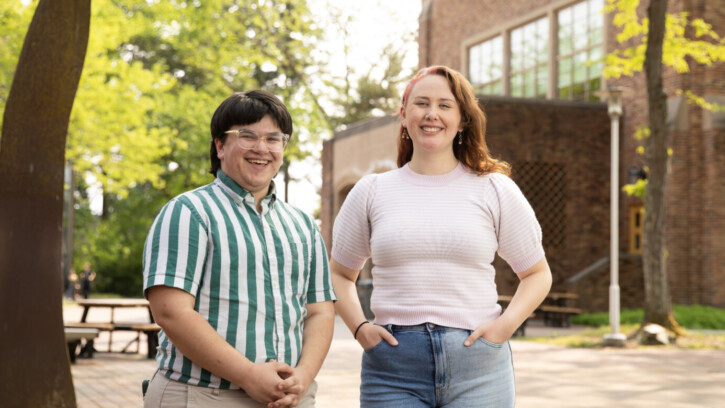 Together, senior Dylan Ruggeri '23 and junior Kenzie Knapp '24 created an innovative climate science musical performance on PLU's campus in 2022. Both students are majoring in environmental studies and theatre, and the duo drew on their passions to create art, transforming audience perspectives on…
Miranda Gonzalez '23 gives you the rundown on all the programs, clubs and organizations that work out of the Karen Hille Phillips Center for the Performing Arts, otherwise known as KHP.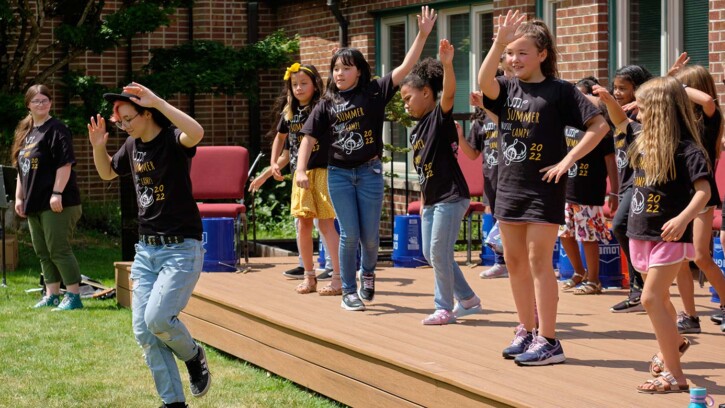 It's a warm summer morning and the scent of scrambled eggs drifts from the kitchen at Trinity Lutheran Church into an adjoining room where more than a dozen campers busily make beaded jewelry. Ranging from second to sixth grade, the kids are participants in the…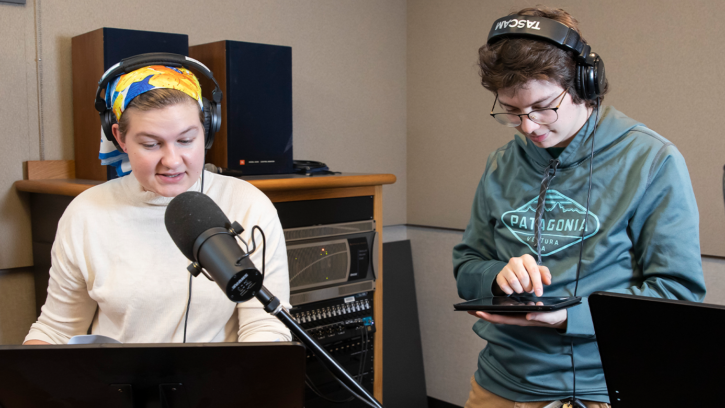 Theatre major Zivia Rich '24 loves a good story. She is especially fond of them in the form of a radio show or podcast. Growing up, the Seattle-area native spent much of her time listening to KUOW, their local National Public Radio station. "We have…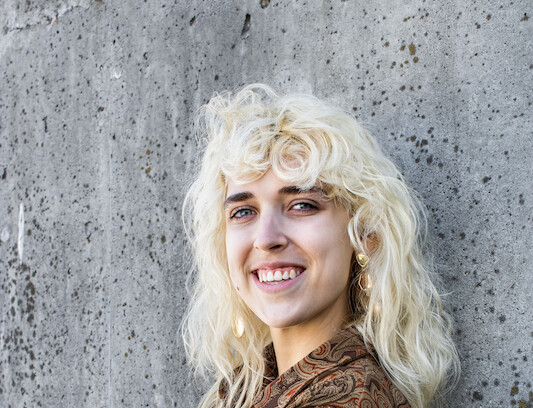 In high school, Peyton Noreen '23 loved participating in theatre productions. Noreen's passion for the stage wasn't something they were ready to give up on when they enrolled at Pacific Lutheran University. It's why they chose to major in theatre and why they're spending the…
Melanie Young '22 will graduate this spring with a BFA in Musical Theater. In this interview —that took place right before the opening of the musical "Pippin" —she discusses her experience and excitement around the return of live theatre.
PLU's Theatre & Dance Department prides itself on our dynamic and challenging curriculum supported by a season of up to 10 productions each year. Our program trains students in all aspects of theatre and dance: from musical theatre, acting, technical theatre and design, to foundational…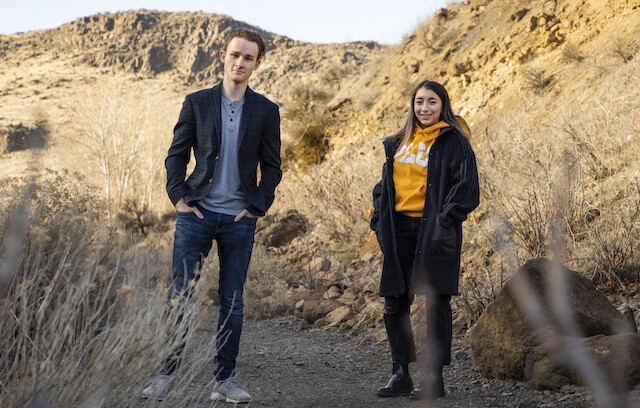 About two and a half hours east of Tacoma sits the farming community of Yakima, Washington. The Central Washington county has about 243,000 residents and is probably most notable for producing the majority of the nation's apples and hops. But it's also where Henry Temple…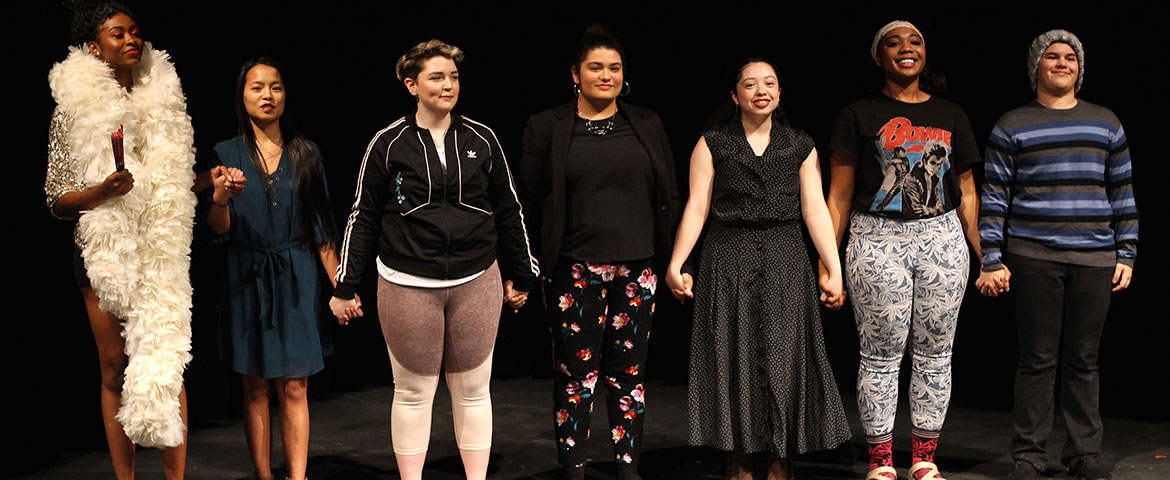 Nayonni "Nai Nai" Watts has autism, and she's not afraid to be open and honest about it. "If people want to learn about autism, it's best to learn from an autistic person rather than a non-autistic person," she says. In January Watts debuted her student-led…